Instant Collections
WE BUY AND SELL COLLECTIONS
Looking for an unusual collection? We will soon be listing a unique selection of collections, formed by idiosyncratic individuals....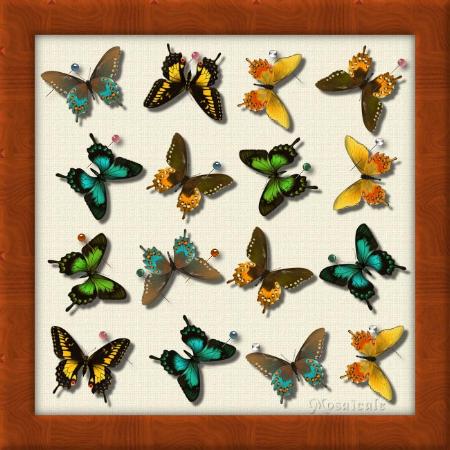 If you have formed a collection of antique items, or a collection based upon a theme, we will be happy to buy your full collection.
PENS AND WRITING EQUIPMENT
Quills & early writing tools
Quills have been used for at least 13 centuries and were the most common form of writing instrument in the West until the end of the 19thC - the reed pen and brush were most popular in Asia. Geese were the most common source of quill, but feathers from swans, crows, turkeys, and ducks were also used. The finest quills were made from the first three flight feathers on each wing; after plucking, the tips were conditioned by being placed in hot ash, and the quills cut with a sharp knife. Both cut and uncut quills were sold by stationers and booksellers. Most scribes and clerks cut or sharpened their own quills, using a range of cutting tools, and quills were still used at the underwriters Lloyds of London until the 1980s.
Parchment
Most early important documents, particularly deeds, were produced on parchment - the skin of an animal (usually a sheep or goat). However, as paper improved in quality, parchment became much less widely used. Presentation was important, and scribes would pierce the sides of each page at regular intervals and join the holes with pencil lines, so that the text would be straight and neat.
Boxes of quills
Most quills were trimmed to remove the barb and sold by the dozen. Quill slips (small quill nibs, popular from 1815 to 1840) were also sold by stationers. The boxes in which cut quills or quill slips were sold are rarely found in good condition but can be as valuable as the quills or slips themselves. Boxes of quill nibs by the firms of Bramah or Mordan are especially prized.
Writing tools
A scribe's main tools were a sharp knife and a spade-shaped "eraser" to scrape the parchment surface. The majority of tools were of horn, ebony, or ivory. Most very early knives have a peg on the end of a short stock, used to split the quill; later (19thC) knives have oval-shaped handles with pointed ends. From 1800 to 1900 small folding knives were used for cutting pens, and from c.1850 combined knives and erasers on one blade were popular. The value of a knife is increased if it is still with its original case.
Pen-making tools
Commercial growth in the 19thC created an increasingly large number of written documents, which in turn boosted the writing-equipment business. In London most pen makers and stationers were located in Fleet Street, Cornhill, and Charing Cross. They specialized in selling quills and pen-making tools such as this rare early compendium, by Thomas Lund. With an ivory body and a lignum vitae case, it contains a wafer seal, wafers, quill-knife blades, a toothpick, and a lancet to stop the quill blades being used for bleeding.
Quill cutters
Although machines for cutting quills were first designed in the 17thC, the most common ones found today are those based on Bramah's patent of 1812. The hand machines, sold in morocco leather cases, had scissor-like mechanisms to form the quill and slit the nib. The handle, usually of ebony, ivory, or horn, often had a folding or sliding knife blade and a device known as a "nibber", which could alter the slant or width of the nib.
FACT FILE - Quill cutters
" Genuine quill-knife blades have flat and curved sides to facilitate cutting curved scallops.
" Quill cutters with horn and mother-of-pearl handles are rarer than those with ivory or (most common) ebony handles.
" Quill cutters are most valuable if they feature the mark of a known maker. Look out for blades by J.Wolstenholme (marked "IXL") and Rodgers (marked with a star and a Maltese cross).
Early dip pens & nibs
The main disadvantage of quills and quill nibs was that they were soft and had to be frequently re-cut, which created a need for the invention of a more durable writing tool. Metal pens had been produced in the 18thC, but these early examples were either inflexible and easily corroded by the acid ink (those made of steel and brass) or too soft (those made of gold). With the development of flexible steel processing, the invention of coatings to reduce corrosion, and the use of less acidic inks, steel nibs gradually replaced quills. Birmingham in England became the centre for the pen trade, and by 1880 more than one billion steel pen nibs were produced there every year.
Quill-slip and nib holders
Dip pens require a clamping device or ferrel to secure the metal nib or quill slip. The early designs by Longmore and Bramah, used a complex slide-ring system, but were superseded by more economic simple ferrels from c.1845. The most common shafts are made of wood or metal, but some pens were produced in such exotic materials as mother-of-pearl, sharkskin, tortoiseshell, and porcupine quill.
Glass dip pens
Dip pens made of glass were popular in the 19thC, but good examples are rare because fluted glass nibs were quite prone to chipping. Such pens were also sold as marking and copying pens because they could withstand heavy pressure. Coloured examples and pens with figural finials are most prized. However, watch out for modern Italian reproductions.
Steel nibs
A vast range of steel nibs for dip pens was produced in the 19thC for use in schools, offices, and banks, and by artists and calligraphers. These would have been carried by a traveling salesman to present his range to prospective clients. A large example by A.Sommerville & Co. contains 440 different nibs of all different sizes and widths. As it was rarely clear whether a company had manufacturing facilities or purely subcontracted work, collectors of steel nibs generally refer to "issuers". Sommerville was a founding partner of Perry & Co. and probably did not make nibs itself after 1870.
Nibs boxes
Many writing-equipment enthusiasts collect not only pens and nibs but also the boxes in which they were sold, in a vast range of different designs. Most Birmingham pen-making companies produced boxes of nibs for export, and packaged their products in a variety of designs and languages.
Tubular nibs
Very early metal pens consisted simply of shaped tubes slipped over quills. The nib was integral to the tube, which obviated the need for a ferrel. Such tubular nibs were often made for promotional purposes with custom-stamped logos, for example to advertise stationers' shops. Attractive boxes with one shaft and a dozen nibs are very collectible.
FACT FILE - Steel nibs
" It took between 12 and 15 stages of manufacture to produce steel nibs. The process involved: rolling and annealing Sheffield sheet steel; cutting and slitting the sides of nib blanks; further annealing; stamping and then curving the nib; tempering, grinding, and slitting the nib; and finally chemically treating and lacquering the end product." Despite this lengthy process, the large quantity produced kept prices low.
Later dip pens & stands
The dip pen was the most common writing instrument from 1840 until 1940, and they were still used in British schools (where traditional desks were fitted with porcelain inkwells) until the early 1950s. The variety from simple wooden-handled examples to exquisite, ornate designs is vast; some were made as individual items, others as part of writing sets for the desk or for travel. Pen stands, including those designed for communal writing areas in offices and banks, where dip pens were increasingly used to sign documents and checks, are becoming very collectible.
Decorative dip pens
Many decorative dip pens were fashioned from silver and gold. Value is determined primarily by the quality of the decoration, the maker, the balance, and the quality and size of the nib. Pens with maker's marks, such as the American Gorham Manufacturing Co. and by the British firm of Mordan, fetch a premium, as do those with novelty mechanisms such as nib ejectors. Dents to the shaft and split nib holders (quite common) reduce the value.
Pen stands
Stands and rests designed to hold a number of pens are often found as part of inkstands, but separate pen stands are rare. The example shown is made of cast iron, but similar ones were made in wood, brass, and silver, such as a standard wooden dip pen and a popular mother-of-pearl retractable nib pen made by Mabie Todd in New York.
Pen trays
Made in brass, pewter, glass, metal, and porcelain, pen trays, are essentially desk tidiers designed to hold nibs, pens, and seals. Trays made of glass were often part of wooden inkstands.
"Combos"
Many makers combined a dip pen and a pencil in one instrument, called a "combo". Other combinations are more compact and look like telescopic pencils, such as a German pencil which extends beyond the nib when the shaft is pushed.
Small pen stands
In addition to the large stands produced for use in offices and public-sector buildings, smaller stands for individual purposes were also made. Some were of cast bronze, but most were made in cast iron or brass. The dip pen is an unusual ebony design by Mabie Todd of New York and features a detachable gold tubular "No.7" nib - the larger the number, the bigger the nib.
FACT FILE - Notable designs
Other collectable dip pens include:
Crystal-shafted pens with filigree decoration (often of a small snake)
Agate-, amber-, or tortoiseshell-shafted pens (often sold in sets with a seal and a paper-knife)
American sculptured pens by Unger Brothers (demand premium prices)
examples with stanhopes in carved ivory, bog oak, or wood
Red, hard-rubber dip pens (Ormiston & Glass)
Russian, French, and Italian multi-coloured glass pens.
Fountain pens: basics
When you purchase a pen, the two most important factors in determining its value are the condition and the originality. Dealers use a grading system to reflect the condition, which should help new enthusiasts; originality is best verified using a good reference manual. Experience will improve your judgment, but it is good practice to examine a prospective purchase carefully, using an eyeglass. It is quite probable that an 80-year-old pen will have been repaired, but if this has been carried out professionally, using the correct replacement parts, then the value should not be affected. There are three principal parts of a pen to check: the barrel (the main body of the pen and the filling system), the cap (including a clip or clip ring), and the nib unit (the nib and feed).
Caps and clips
Caps, made form metal or plastic, often have another cap fitted internally to seal the pen, and either push or screw onto the barrel. Clips or ring tops are usually attached by rivets, lugs, or screws. Watch out for lip cracks, chips, shrinkage, discoloration, and broken clips, and make sure that the colours of the barrel and the cap match.
Barrels & filling systems
The barrel is where the ink reservoir and filling system (usually involving a rubber sac or piston) are contained. When you examine a pen, never force the filling lever piston as this may cause irreversible damage. Avoid examples with gaping lever slots, distorted barrels (check by rolling on a flat surface), cracks, cigarette burns, and bad discoloration, as most of these defects cannot be rectified.
Components of a pen
The nib, which is normally 14- or 18-carat gold, should be in good condition, with an iridium tip. Check the name on the nib in case it is an inappropriate replacement, which would be costly to change; the section should not be damaged by tools, and the "comb" should not be broken. Old rubber sacs harden and disintegrate easily, but this is not too great a problem, as they are simple to replace.
Body materials
The first non-metal bodies were made of vulcanized rubber (usually black, reinforced with carbon; red, reinforced with iron oxide; or a mix of the two). From the 1920s plastics such as casein and cellulose nitrate were used for barrels and caps in a variety of colours, patterns, and finishes.
Restoration
Pens that do not function are significantly less valuable than those in good working order. It is advisable, especially with very valuable pens, to leave repair to a professional restorer, as there is always a risk of damage, no matter how simple the repair. However, most pens can be restored to working condition, and restoration is becoming increasingly popular among collectors. Consequently, repair tools such as the Parker repair block, with J-shaped nib tool and black section clamp, are collectible as well as of practical use.
FACT FILE - Grade for condition
A: mint - never used, still in original wrapping.
B: excellent - as new.
C: very good - used, but everything present and in good working order.
D: good - some wear, scratches, slight brassing, complete with a correct nib.
E: poor - scratches, brassing, unrepaired, bent nib.
F: valuable as parts only - some salvageable parts, not worth repair.
Fountain pens
A fountain pen is a pen that contains its own reservoir of ink. Such pens were mentioned c.1663 by the English diarist Samuel Pepys, and the earliest known examples were made c.1690 by Nicholas Bion, instrument maker to Louis XIV (reigned 1643-1715). Bion's pen design of a simple tubular metal reservoir leading to a quill nib was widely copied in the 18thC. During the 19thC, patents for reservoir pens were granted to an extensive range of manufacturers including Sheaffer, Parker, Folsch, and Moseley. However, many early pens suffered from irregular flow of ink so the writing tips, and an acknowledged breakthrough did not come until a feed system, which facilitated a regular supply of ink to the nib, was developed by the American firm of Waterman in 1883. This date is considered to be the birth of the fountain pen, and marks the start of the marketing of such pens.
Tapered caps
Early fountain pens were made from tubes of ebonite with nib units screwed into them and caps to protect the nibs. Such pens were filled using bulbed rubber eyedroppers. Early examples featured protective "push-on" caps to protect the nibs, but such caps often cracked, so versions that tapered both in shape and internally were introduced. Caps did not feature pocket clips until c.1904. This pen was made by Waterman; fountain pens made by this firm before 1900 are especially rare.
Cartridge pens
The first popular cartridge pen was produced in the USA in the 1890s by the Eagle Pencil Co. of New York. A glass cartridge full of ink was pushed onto the peg of the nib unit and then fitted back into the barrel of the pen. Spiral or black hexagonal cases are relatively rare but not of high value.
Decorative pens
Pens with elaborately decorated cases have long been produced as symbols of wealth and status. Most decorative pens had bodies embellished with metal overlay, as black hard-rubber cases were considered dull. Many of these decorative pens were produced for pen companies by silversmiths, using such techniques as engraving, filigree, and repoussé. The rare and delicate silver pen featured below is by the firm of MacNiven & Cameron and features its trademark curved Wavely pen nib.
De-luxe designs
Some makers produced top-of-the-range fountain pens, decorated with exotic materials and heavily worked precious metal. Notable examples are by Heath for Parker (filigree and mother-of-pearl pens), and Waterman (elaborate silver designs). Such pens represent superb quality but are correspondingly highly priced. More affordable, and still very attractive, are the repoussé and gold-filled overlay pens of Marbie Todd, Aiken Lambert, Wirt, and Salz. American makers were particularly reputed for their overlay designs.
Eyedroppers
Swan eyedroppers, made by Mabie Todd, were by successful and were made over a longer period (1895-1950) than any other eyedropper, making them the most common example found today. Early designs, such as the eyedropper hung from a châtelaine, feature a bayonet cap, an under-and-over feed, and a twisted silver wire inside the barrel to improve the ink flow; later models used a single underfeed. Eyedroppers were also produced by Waterman over a fairly long period, and still featured in the firm's 1920s trade catalogues. Red-and-black vulcanite eyedroppers are quite rare and collectable.
FACT FILE - Values
Some of the most valuable fountain pens are eyedroppers.
The most paid for an eyedropper at auction was $26,400 (1996) for a Waterman "Snake" pen.
Very rare eyedroppers exchange hands privately for prices up to $33,000.
Exceptionally rare fountain pens include "Aztec", "Snake", "Ribbon", "Swastika", "Primrose", and "Lily".
Filling Systems
From 1900 the main aim of pen makers was to produce self-filling pens that did not require any accessories (for example, eyedroppers). Most makers developed systems using flexible rubber sacs to hold the ink, and devised different ways of expelling air from the sac prior to filling, although some makers still used the barrel of the pen as the ink reservoir but with the addition of a piston or plunger. Both systems had their drawbacks - sacs perished, and piston seals deteriorated - but, in general, pens with rubber sacs were more practical than those without. Some enthusiasts concentrate solely on collecting pens that illustrate the range of filling systems invented; in addition, this includes blow fillers, coin fillers, matchstick fillers, and sleeve fillers.
Piston fillers
The design for the piston filler used by the Onoto company, invented by George Sweester, was sold to Evelyn De La Rue's firm in 1905. Some early examples have under-and-over feeds; the metal overfeed is part of a robust manifold nib and was designed for duplicating. De La Rue had made pens since 1881, but the piston model, which remained in production until the 1950s, was most its most successful one. Gold and silver overlay models are particularly prized.
Crescent fillers
Conklin, originally based in Toledo, Ohio, is famous for its crescent filler, invented in 1898 and patented in 1901. A simple pressure bar fixed in position by a metal crescent and a rotating band was used to compress the rubber sac inside the barrel of the pen. The filling system helped to make Conklin the fifth largest pen company in the world by the 1920s.
Piston fillers
Although some pens have pistons, they operate on very different principles. The "international" pen features a simple suction syringe, which pulls ink into the barrel; the pen by Chilton has a rubber sac with a piston system used to depress the sac. Pens by Chilton are of a high quality and very collectable. Pens with syringes have the disadvantage of a low-link capacity.
Lever fillers
Although Sheaffer designed the lever filling system in 1907, it was not used until 1913 when the firm started production in Fort Madison. The filling systems consisted of a lever fixed to the barrel, which adjusted a pressure bar to compress the rubber sac. Although far from perfect - the slot for fitting the lever often weakened or distorted the barrel, particularly with poor-quality plastic pens - the lever became the most popular and imitated filling system invented.
Button fillers
Introduced c.1908, the button filler was adapted by Parker and used as its main filling system until the mid-1930s. The pressing down of a button covered by a blind cap caused the pressure bar to depress the rubber sac inside the pen. Button fillers were slightly more complicated to manufacture than lever fillers, but were more robust, and are among the easiest pens to repair. Examples were also made by Wyvern and Conway Stewart.
FACT FILE - Company preferences
In the 1920s major makers tended to use one filling system only: Eversharp Wahl: lever, De La Rue: piston, Parker: button, Waterman: lever, Sheaffer: lever, "Swan": lever.
In the 1930s, all except Waterman used a variety of systems.
Flat tops
From the earliest production of self-filling pens c.1905 until the late 1920s, the majority of fountain pens were designed as straight-sided tubes with flat tops and buttons - hence the name "flat top". The earliest examples were produced in black hard rubber, then in red, and combinations of red and black. By the end of the 1920s all the major firms in Europe and the USA, including Mabie Todd, De La Rue, Parker, Waterman, Sheaffer, Eversharp Wahl, Bayard, Pelikan, and Omas, had moved from using hard rubber to production in the wide range of newly available, brightly coloured synthetic polymers.
New plastics
Sheaffer was the first company to use new materials on a large scale. In 1924 it introduced a new range of pens made from cellulose nitrate, which it called "Radite". The early Sheaffers were made in "black" and "coral" as well as "jade". These early pens tended to discolour and fade when exposed to light, or developed dark stains from coming into contact with ink. Examples with pristine colour are rare and valuable, as colour is probably the most important value factor for fountain pens.
Rare designs
Pens that were difficult to manufacture, had performance weaknesses, or simply did not sell well, often had short production lives. As these pens were made only in small quantities they are now rare and often very collectable. The yellow "Mandarin Duofold" by Parker, produced from 1928 until 1932, is such an example and, although not a success with the public, is now one of the most sought-after pens among collectors. Unfortunately, the light colour accentuates any defect in the body, so examples with good, clean, even colour and no cracks in the cap command a premium.
Classic designs
The classic Amercian-made Parker "Duofold" was introduced in 1922 and was an immediate success. Originally available in black or red hard rubber, it was produced from 1925 in "Permanite", and from 1926 in other colours, such as "lapis", "jade", and "pearl". The red version of the "Duofold Senior" became known as the "Big Red". The range included smaller and slimmer models such as the "Junior", the "Deluxe" with a broad cap band, and the rarest size, the "Special", which is the same diameter as the "Junior" and the same length as the "Senior". Good "lapis", "pearl", and "jade" examples are rare; early examples, such as the red hard-rubber "Senior", which does not feature a cap band, are all highly priced.
Woodgrain & mottled effects
Depending how black and other colours are extruded, mottled and woodgrain effects can be produced. Mabie Todd used mottled finishes, and Eversharp Wahl used woodgrain finishes for its red-and-black hard-rubber pens. The "Swan" flat-top lever fill is one of the largest models made. The "Personal Point" pen (also lever filled) by Eversharp Wahl has a unique roller-ball clip and a quantity seal on the cap.
Ripple effects
In 1929 the "94" pen by Waterman was available in "ripple rose", "ripple olive", and "ripple blue/green". Other Waterman ripples available, were in the "52" to "58" series or the "5" and "7" series. The "7" has a purple band on the cap and a keyhold nib, which is stamped "Purple" - Waterman's code for a stiff, fine-nibbed pen for shorthand and bookkeeping.
FACT FILES - Materials
The range of materials used to make pens includes hard rubber (from the 1850s), celluloid (from the 1860s), casein (from 1910), cellulose nitrate (from the 1920s), cellulose acetate (from the 1930s), acrylics (from the 1930s), and pressure plastics (1940s).
Innovations & desk units
In the 1920s and 1930s, as the fountain-pen market boomed, companies were continually trying to think of new ways to impress customers. Contrasts of different materials, overlays, dramatic use of colour, metal trim, coloured plastic rings, and coloured grooves were all employed to increase a pen's attraction. Desk units - the successor to 19thC inkstands - became popular and were made in a dazzling range of shapes, sizes, and designs.
Mottled pens by Conway Stewart
Early pens by Conway Stewart were lever-fill pens with stepped clips similar to those found on early "Swan" pens by Mabie Todd. Later 1930s models, featured ring clips and hard-rubber clip screws with integral inner caps. Black-and-red hard rubber was frequently used by Conway Stewart, not only for whole pens but also for sections and clip screws, thus adding elegant decoration to black barrels and caps.
Filigree pens by Waterman
Most pen manufacturers made premium products with overlay decoration to tempt customers. Overlay designs by Waterman, were very popular and were made in six versions - "Vine", "Filigree", "Gothic", "Sheraton", "Pansy", and "Basketweave" -in both silver or gold, and in a design known as "Moderne" in silver only. Good condition is vital with overlay designs, particularly on gold-filled examples, so check for lever damage and brassing.
Colour pens by Conklin
By the early 1920s the success of Conklin's crescent fill pens had established the firm's reputation as one of the leading American pen makers. The crescent filler was replaced by a simple lever filler c.1922. In general, ring tops are less popular with collectors, and this is reflected in a lower price. Later pens by Conklin such as the "Nozac" and Symetrik" are very popular and collectable.
Metal pens by Parker
This early hard-rubber ring-top pen by Parker is overlaid with gold-filled metal. It has a patented "lucky curve" feed to enhance ink flow - "lucky curve" was regularly promoted by Parker from 1905 to 1929 as a guarantee of top-quality design and performance. Such metal pens often suffer from brassing of the gold and corrosion of the section, so only examples in good condition are of significant value. The presence of a matching pencil (rare) and the leather case add to the value.
Desk units
Pen holders for desktops were very popular in the 1920s. A range of designs was made, including ornate figures cast in bronze, attached to a marble or agate base and combined with clocks and lamps. A desk unit by Parker was one of a number of designs supplied with a "Duofold pen". In the 1930s Parker also made popular desk units in conjunction with the ceramics firm of Carlton.
FACT FILE - Waterman coding
Waterman pens have numerical identity codes on the end of the barrels.
The last number refers to the nib and pen size.
The second to last digit describes the cap and filling details:1=cone cap, 2=taper cap, 5=lever fill.
The remaining numbers describe the overlay: 2=silver barrel only, 3=gold barrel only, 4=silver barrel and cap, 5=gold barrel and cap, 05=gold filled.
Streamlined pens
The financial turbulence of the late 1920s and early 1930s, sparked by the Wall Street Crash (1929), caused many pen companies to fold; most surviving firms were larger concerns, which succeeded by introducing new production techniques and styles. In line with the trend at this time for aerodynamically designed products, fountain pens with smooth lines in the "streamlined" style were a major innovation. Many such pens appear strikingly modern - the style proved so popular that it is still widely used today.
Smooth lines
Sheaffer's elegant cigar-shaped pens in attractive plastic colours were vastly different from the old flat-topped pens. They were filled by means of a new plunger system, similar to systems used by Onoto and Eversharp Wahl, although lever fillers were also designed. They were produced in an attractive range of colours, in both striated and simulated pearl plastics, and with military or ordinary clips. Oversized pens are most prized, but the slimmer models are excellent writing instruments. The "Balance" model was reintroduced by Sheaffer in 1998.
"Patrician" sets
Pens from the "Patrician" range, produced between 1929 and 1938 by Waterman, are extremely sought after by collectors. The rarest colour is "black", but the most valued are "turquoise", "moss agate", and "emerald"; versions in "nacre" and "onyx" are less popular. Two designs of matching pencil were produced in the range. In general, sets are not very popular, as many collectors are only interested in purchasing the pen alone.
Branching out
Ford were papermakers and specialists in blotting paper, and in 1932 used their name for an exquisite piston pen. Designed and patented by G.Stewart Vivian (a former employee of the Valentine firm), this pen was probably made by Wyvern and involves a transparent reservoir inside the barrel. The pen was made in at least four sizes, in "black", in "mottled", and with silver overlay.
German manufacturers
Pelikan and Montblanc were Germany's flagship makers, producing such high-quality, reasonably priced pens. The Pelikan "100" was the classic pen of the 1930s; it was made in a range of colours, with the green version being the most common and those with lizardskin or pearlescent bodies the most prized. The Montblanc pen is a button filler.
Dorics
The twelve-sided "Doric" pen by Eversharp Wahl was introduced in 1932. The jet has a roller clip and an adjustable nib; the green marble version has a transparent barrel section. Both pens are lever fillers, but piston fillers were also made. The pen was produced in three lengths, and as extra-slim and oversized versions (highly prized). Some examples feature marbling or "spider's web" decoration.
FACT FILE - The recession
Market activity in early 1929 held no terrors of economic recession for the "big four" of Eversharp Wahl, Parker, Sheaffer, and Waterman in the USA.
New designs included the "Personal Point" by Eversharp Wahl, the first "Balance" pen by Sheaffer, the "Streamlined Duofold" by Parker, and the "Patrician" range by Waterman.
Pens of the 1930s
In the 1930s a number of innovations were introduced, notably in the USA, as major companies competed for the lion's share of the market. New filling systems, transparent barrels, and combination designs were all promoted as the effects of the depression receded. Canada became a main supplier of pens for the European market, Waterman made pens in a joint venture in France, but sadly many companies, such as both Carter and Chilton, faded from the scene in the USA as a result of very hard times.
Combination designs
Although writing instruments combining pens and pencils had been produced before, designs with propelling pencils and fountain pens at opposite ends of the same barrel were novelties. These items were not particularly popular in the 1930s - perhaps because they had such poor ink capacities - and were regarded as pencils first and pens second. Many inferior-quality examples were made, although such firms as Sheaffer, Conklin, and Mabie Todd made quality products. Combination pens by Waterman and Parker exist but are very rare.
New filling systems
In 1933 Parker promoted a new filling system with no sac, which it misleadingly claimed had no perishable parts. The system, known as "Vacumatic", involved a small pump, which expelled air from the barrel, so allowing ink to fill the pen; it was heavily advertised, and was successful partly because it coincided with the new range of pearlized plastic used for pen barrels. The increasingly varied range of sizes and patterns used also boosted sales. The "Golden Web" pen, which was also made in a slimmer "Junior" version, was only produced for three years. This example is engraved, which generally reduces the value.
Military clip pens
The American army demanded that any pens worn with uniform should be inconspicuous, so the major pen manufacturers responded with simple designs. These pens, where the clip is positioned at the very end of the cap came to be known as "top clip", "military clip", or sometimes "depression" pens due to their low prices. The 1932 "Moderne" and "Premier" by Parker are both good examples of simple affordable "military clip" pens; both were made in novel coloured plastics, often with a mosaic design.
Elaborate finishes
Pens with imitation animal-skin caps and barrels were made in small numbers, often because the manufacturing cost of such plastics was very high. Mabie Todd and Waterman produced some very fine lizardskin patterns, while Conway Stewart and Parker both made distinctive herringbone-pattern pens. "Snakeskin" designs are also very sought after by collectors.
"Lookalikes"
Most successful pens are imitated, often extremely convincingly. At first glance two pens by Plexor and Waterson appear to be Parker pens - a "Duofold" and a "Vacumatic" - but are in fact copies. The most imitated pen is the "Senior Duofold", and such copies are now becoming collectable.
FACT FILE - Parker "Vacumatics"
" "Vacumatics" can be identified by the shape, cap design, and trim.
" Sizes include "Débutante", "Lady", "Major", "Maxima", and "Oversize".
" Patterns include "pearl", "marble", "Golden Web", and "Shadow-wave".
" Three pump systems were used: "Lockaway" (used 1933-8), "Speedline" (1939-41), and a disposable plastic pump (1942-9).
" By 1947 more than 6 million Parker "51 Vacumatics" had been produced.
Pens of the 1940s & 1950s
World War II had a great influence on fountain-pen production. Many designs that had been in the pipeline were brought out sooner than planned, and the development of new materials was accelerated. Some factories were re-directed to war-effort production, thereby encouraging sub-contracting and closer liaison between pen companies. However, apart from the striking examples of the "51" by Parker and "Skyline" by Eversharp Wahl, many designs on the market were the same in the 1940s as they had been in the 1930s.
"Swan" pens
Mabie Todd was the leading penmaker between the two world wars, with its flagship brand "Swan". After World War II the firm continued to make quality pens with good flexible nibs, although many were of rather old-fashioned design. Some "Swan" pens used a unique leverless filling system, in which the pen was filled by twisting a knob; however, "Swan" lever filler and eyedroppers were also produced.
"Blackbird" pens
In addition to the pens discussed above. Mabie Todd produced less highly priced ranges, most of which had lever-filling systems and nickel trims. The popular "Blackbird" range, was made towards the end of Mabie Todd's fountain-pen-producing days. In 1951 Biro took a major shareholding in Mabie Todd, and the firm stopped making fountain pens in 1958.
British-made "Duofold" pens
The 1940s "Herringbone Duofold" is basically the same design as the 1929 American-made "Duofold". This example is especially desirable because it is made from unusual patterned plastic and was produced in a small quantity only. The "Victory" range, made form 1935, is almost identical to the smaller "Duofolds" except for the trim. "Herringbone", "lizardskin", and "pearl" are the rarest "Duofolds", but "marbled lilac", "bronze", and "olive" British made Parkers are excellent collector items.
Pens by Valentine
The Valentine firm began to make pens in 1929 after acquiring the firms of Whytworth and Gold Nibs Ltd, but its most notable designs were produced after it was bought by Parker in 1947. Its lever- and button- fill pens were similar in materials and design to 1930s streamlined pens by Parker and Conway Stewart. Valentine pens were well made and frequently fitted with large, flexible nibs.
"Skyline" pens
The "Skyline" pen, introduced in 1941, was so called because it was advertised as ideal for air travel. It is a simple lever-fill pen and features a distinctive tapered barrel and clip in the style of a Greek helmet. Many variants were produced between 1941 and 1949, and in 1997 the same design was put back into production.
FACT FILE - Nibs
The main types of nib are fine, medium broad, stub (italic), or oblique.
Most nibs in British and American classic pens were 14-carat gold; continental European classic pens usually have 18-carat gold nibs.
Iridium was first welded onto gold nibs for durability in 1834.
Two-colour nibs are usually made of platinum coated onto gold.
In general, older nibs are more flexible than modern nibs.
The nib normally accounts for one third of the material cost of a pen.
Modern pens
The fountain pen was still the most widely used writing instrument in schools until the early 1950s. The traditional gift on examination success or a birthday was a fountain pen, and this gift market was catered for by pen makers and stationers worldwide. Millions of Parker "51" pens, "Snorkels", Conway Stewarts, and Watermans were sold. The school and student pen market was especially significant, and Burnhams, Wyverns, and "Golden Platinum" pens were a regular feature on school desks.
"51" pens
The Parker "51" is probably the most successful pen ever made. Robust and stylish with and excellent writing mechanism, is sold almost 42 million example between 1939 and 1972. Earlier models used the "Vacumatic" filling system, and over 6 million examples were sold before the "Aerometric" system was introduced in 1947-8. The most collectable colours are "mustard", "Nassau green", "plum", "forest green", and "tan". Also especially desirable are examples of the "Empire State" cap design.
Small pens
Although originally produced in the 1930s, Conway Stewart "Dinkies" were far more successful when reissued in the 1950s and marketed pencils, lead pencils, pocket knives, and even nail files, in attractive leather cases or wallets. Other companies such as Croxley and Unique also made miniature pens, and as their designs were less successful when first produced, they are now rare and desirable.
Pens by Wyvern
The Leicester-based firm of Wyvern was one of the oldest pen companies in Britain. After World War II the firm produced not only economical pens but also some unique models, including the leather-covered button filler. Wyvern pens were particularly popular with the British royal family - they were regularly presented to Palace staff, and George VI himself used a crocodile-skin model.
"Duofold" range
This range, first produced in the 1950s by Parker, was both affordable and highly practical. It was produced in solid colours -"green", "dark red", "blue", and "black" - and a variety of sizes, from the "Slimfold" to the "Duofold Maxima". "Duofold" pens are probably the most common ones to be found at car boot sales and antiques fairs, and they are among the best fold-nibbed classic pens available.
Student pens
A typical student pen should be inexpensive, easily reparable, and robust enough to suffer the rigors of the classroom. Many such pens were sold by Mentmore, Unique, Burnham, Wyvern, Stephens, and Platinum. Two examples are a relatively rare pen by Stephens with a 14-carat gold nib, and a finely coloured Burnham "No. 44" with a gold nib (later ones had steel nibs).
FACT FILE - The Parker "51"
This pen was the winner of the US Fashion Academy Award in 1950.
More than 30 different types of cap are known.
Some of the very early models sold in the USA were button fillers (as opposed to "Vacumatic" or "Aerometric" fillers).
An 18-carat gold "51" in top condition is worth over $1,650.
Rolled-silver examples are rarer than gold ones.
Other modern pens
The invention of the reliable, inexpensive ballpoint pen totally changed the writing-equipment market. Companies who attempted to make fountain pens to compete in price with ballpoints in general did so only by a reduction in quality; in contrast, companies who focused on quality and promoted premium products on an international scale were vastly successful. From 1950, take-overs, mergers, the growth of new markets such as promotional pens, roller balls, and cartridges were all influential, although many excellent and collectable fountain pens were still produced.
"Pens For Men"
In 1952 Sheaffer developed a unique filling system called the "snorkel", which was employed in the "Pen For Men" ("PFM") design in 1959. The "PFM" was produced in five different models over a period of fifteen years, and is currently one of the most collectable post-war pens by Sheaffer. It is an excellent writing pen and still widely used today, although it is becoming increasing difficult to acquire parts for repairs, particularly nib units. The rarest colours are "gray", "blue", and "green".
"61" pens
The Parker "51" was a hard act to follow, and when first introduced the "61" (perhaps owing to its innovative capillary filling system) was not a great success. Parker changed the design to a cartridge-and-converter system, but the pen, while an excellent writing instrument, still had defects - the plastic had a tendency to distort, and the shell arrow was easily dislodged. However, the "61", which was made in a fine range of colours, barrels, and caps, is highly collectable today. Notable examples included the "Cloud" range ("Stratus", "Cumulus", and "Cirrus"), "Consort", "insignia", pens with unique "Rainbow" caps, and 9- and 18-carat gold models.
The best of British design
The high-quality pens by Conway Stewart, particularly numbers "24", "27", "58", and "60", exemplify the best of British design. Although they were produced in large quantities, examples in unique colours, such as the "Cracked ice" pen shown (number "60"), or herringbone-pattern models are increasingly difficult to find in good condition. Matching pencils are often rarer than the pens.
Ballpoint pens
Ballpoints made in the 1940s make interesting collectables, but few are still in good working order. In contrast, many examples from the 1950s can still be used. Early Parker "T-ball jotters" are now collector items, as are most Parker "51", "61", and "75" ballpoint. As most fountain-pen makers had serious reservations about producing ballpoints, it is much more difficult to find them as part of 1950s sets than to find fountain pens or pencils.
Classic designs
Two piston pens of classic designs were intended for the executive. The "146 Meisterstück" was introduced in 1948 and is still produced today. The "Magna" was a prized possession in its day, with a "No.7" two-colour nib. It was also available as a lever filler and in candystripe colours, and was last produced in 1958.
FACT FILE - Ballpoint pens
The first ballpoint pen was patented in the USA in 1888.
The Hungarian Lazlo Biro produced the first reliable working ballpoint pen in 1940.
By 1953 the ballpoint was no longer simply considered the poor relation of the fountain pen, and some fine examples were produced.
Parker began making ballpoints in 1954.
Papermate (part of Gillette) produces more than one billion ballpoints each year.

Unusual designs
Collectors are always looking for that rare or unique prototype, which can be a fascinating talking point when displaying a collection, and can quite often develop into a main area of collecting. Rare items are often those that were commercially unsuccessful when first produced, or special-purpose pens such as demonstrator models. Prototypes are often difficult to confirm as genuine, and it is probably more important to buy from a reputable source than to rely on "provenance".
Stylographic pens
With narrow tubes as writing tips and wire inserts that control the flow of ink down the tube, stylographic pens have been produced since the mid-19thC. Reliable early examples were made in the 1870s by the firms of Caws, A.T.Cross, and McKinnon in the USA. In the early 20thC notable British makers included Onoto and Conway Stewart. In the 1930s the most popular American example was by Inkograph.
Glass-nibbed fountain pens
The earliest glass nibs used in reservoir pens were made by Haro (Hans Roggenbuch). These early pens were very practical and robust and particularly well suited to producing carbon copies. During both world wars glass was widely used for nibs, as metals were in short supply. Many glass-nibbed pens were manufactured in Germany and Japan, although production was not exclusive to those countries - the British firm of Burnham produced a popular model in the 1930s and 1940s.
Safety pens
Pens with retractable nibs are termed "safety" pens. The earliest designs, made by such firms as Moore and Conklin, featured nibs that simply slid back into the barrel, but later models, notably by Montblanc, Waterman, and Whytworth, used complex spiral systems. Elaborate Italian and French examples with overlay decoration are the most prized.
Demonstrators
Salesmen used transparent pens to show customers not only the internal components of their wares but also how the filling systems worked. These intriguing items are now very collectable, especially examples of "Pens For Men" by Sheaffer, "Vacumatics" by Parker, and such elaborate examples as the rare Montblanc.
Elaborate Mechanisms
A rare pen was made for Dunhill in the 1930s, possibly by Omas, and consists of two separate pens fitted into a conventional-size barrel. The two pens are linked by a mechanism, so that each nib extends alternately when the end of the barrel is twisted. Such unusual items command premium prices.
FACT FILES - Innovative designs
Waterman and Moore both made "Trench" pens with ink pellets in the cap.
Unusual novelty pens include "Mickey Mouse" by Inkograph and "Popeye" by the Eagle Pencil Co.
Collectors should look out for innovative trapdoor pens with covered nibs by Pullman.
Limited-edition pens
The production of a limited number of special-design pens with fancy packaging and documentation is a relatively new development in pen manufacture. Parker paved the way in the 1960s, and was followed in the 1990s by most major pen companies, including Sheaffer, Montblanc, Visconti, Aurora, Pelikan, and Omas. Most companies adopt themes such as sports, cities, historical events, or writers, or produce pens to commemorate calendar events - anniversaries or centennials; it is also popular to reissue short runs of classic pens from the past. In the early 1990s, limited-edition pens often sold out before production was completed, but as the number of pen makers introducing limited editions has grown, many collectors have become more discerning. However, limited editions are still regarded as one of the best investments in fountain-pen collecting.
Sheaffer
Limited editions were not introduced by Sheaffer until 1995. The 18-carat gold commemorative was a faithful copy of the firm's successful 1920s flat-topped lever fill, and the "Lifetime Balance" (1997) was a copy of Sheaffer's 1929 "Balance" pen. Only 6,000 examples of each design were produced, plus an additional 100 transparent "Balances", which are even more exclusive.
Pelikan
All of Pelikan's limited editions are in the same style, although always in different materials and designs. Only 5,000 copies of "Blue Ocean" were made, of which 1,000 were sold as sets with a ballpoint pen, and a mere 888 copies of "Golden Dynasty" were produced. Other special editions by Pelikan include "Golf", "M900 Toledo", "Austria 1000", and "Concerto".
"Author" pens by Montblanc
The "Agatha Christie" pen is one of a range of author-theme pens by Montblanc. Examples with silver trims are fairly common, and many are actually used to write with (unusual for a collector's edition); those with gold trims are rarer. Other pens in the series include "Hemingway" (1992), "Oscar Wilde" (1994), "Voltaire" (1995), "Alexandre Dumas" (1996), and "Dostoyevsky" (1997). The packaging and documentation are lavish and play an important part in the appeal.
"People & history" pens by Montblanc
This series, promoted by Montblanc as a vehicle for celebrating beauty, inspiring creativity, and advancing culture, is one of its most imaginative and celebrated ranges. In addition to "Semiramis" (inspired by the Assyrian Queen) and the blue filigree "Prince Regent", the range included such designs as "Lorenzo de Medici" and "Louis XIV".
Parker
The first limited editions by Parker were based on existing models such as the "75" or "105", but they were made in materials with romantic connections - silver recovered from shipwrecks, and brass from notable liners. The "Charles and Diana" was made to commemorate the royal wedding (1981).
FACT FILE - Collectable designs
" Parker introduced its first limited edition, the "Spanish Treasure 75", in 1965.
" Waterman's first limited edition (1989) honored the bicentenary of the 1789 French Revolution.
" Montblanc introduced its first limited edition in 1992; its special runs are restricted to 4,810 copies.
" The most exclusive limited editions included Parker's gold "Snake" pen (250 made), Visconti's "Taj Mahal" in ivory and gold (88 made), Aurora's gold "Benvenuto Cellini" (199 made), and Montegrappe's "Gold Dragon" (100 made).
Pencils: basics
Charcoal was used in cave paintings, metallic lead styluses were used two thousand years ago to mark paper and papyrus, and graphite-based drawing-sticks have been known since Elizabethan times. Graphite is soft and needs a support tube for protection or a cover to prevent the hands from becoming soiled. The invention of hard "lead" paved the way for wood-encased pencils and retractable propelling pencils. Until recently, pencils have not been highly valued, but a wider appreciation of the craftsmanship involved in producing pencils, and of the intricate workings of mechanical examples, had elevated values and sparked collector interest.
Mechanical pencils
On most 19thC examples of typical mechanical pencils, the outer case is a thin silver or gold tube. In the 20thC it became more standard for the case to be based on a plastic barrel with a simple inexpensive mechanism fitted.
Porte crayons and cedar holders
The porte crayons was a metal tube designed to hold a "lead" (a thick graphite rod), often with a sliding mechanism to extend the former. Cedar holders, with brass-threaded inserts, were made to hold whole wooden pencils (often known as "cedars"). Most are between 5cm and 7.5cms (2-3in) in length. Value is determined by design, size, and maker.
Screw and slide mechanisms
Screw mechanisms were used by watch and instrument makers in the 17thC, and were probably also applied to writing items at that time. However, the first recorded use of such a screw mechanism in pencils was detailed in the Hawkins and Mordan patent of 1822. The earliest example known is marked 1823, and such early pencils are rare and valuable. Early pencils can be dated fairly accurately by their decoration, the design of their finials, and their stub-shaped nozzles. Later pencils have more ornate engraving, which is a major factor in determining the value.
Open-ended combinations
Designs combining a pen and pencil at opposing ends of tubes were diverse. Examples range from inexpensive tinplate or nickel "penny pushers" (sold originally for only a penny), which combined dip pens and wooden pencils, to luxury versions combining pens and mechanical pencils in silver and gold.
One-ended combinations
Combination designs with the pen and pencil at the same end were popular even into the 20thC. Some examples made by Mordan could be used with metal nibs and quill slips; similar combinations, especially those by Fairchild, were very popular in the USA. On some models, pulling or twisting the barrel exposed delicate slider pins to push out the pen or pencil; other designs featured intricate twisting mechanisms, which exposed the pen when turned clockwise and the pencil when twisted anti-clockwise.
FACT FILE - Leads
"As the graphite sticks used in early propelling pencils wore away very quickly, makers began to experiment to produce a harder "lead". A process of mixing graphite, silicate, and a binder, then extruding the mix into fine rods and firing them in a kiln, was developed c.1790 by both the firm of Conté in France and that of Hardmuth in Germany.
Different ratios of filler and binder determine the hardness of the "leads".
Mechanical pencils
Mechanical pencils were manufactured both by small concerns such as silversmiths, who bought in mechanisms and made and fitted "pencil cases", and by large manufacturers such as Mordan, Butler, Fairchild, and Hicks, whose main business was the production of mechanical pencils. The design of pencils is therefore diverse, particularly as leads and nozzle sizes were not standardized.
Miniature pencils
Small decorative pencils were manufactured mainly in Britain and USA, and are fairly readily available today. They include slim sliders, telescopic designs, and examples decorated with semi-precious jewels and enameling. The mechanisms in pencils are generally very delicate and often do not work, in which case they will be of very little value other than as spare parts.
Niche collecting areas
Some enthusiasts concentrate on collecting novelty pencils, of which there is a vast range. Designs include examples in the shape of owls, dogs, birds, pistols, rifles, spinning tops, golf clubs, screws, and nails. One popular area of collecting is Egyptian-design pencils, including obelisk- and sphinx-themed ones as well as the mummy-shaped design. Most are enameled, but watch out for crudely cast models. Combination items of pencils with knives, rulers, and tooth-picks are another niche collecting area. A combined knife and pencil was produced in the USA by Edward Todd in conjunction with J.Wolstenholme of Sheffield.
Tricolour pencils
Models with three separate pencils (red, blue and black) in one case are known as "tricolour" pencils. Most are made of silver - gold ones are rare. Some collectors specialize in the variety of mechanism used to extend the tricolour pencils. Some are sliders; other examples have button-release mechanisms, telescopic extensions, three-sided sliders, or three-segment twists. Good condition is important, so look carefully at the enamel, and check that the mechanism is in working order. Double and quadruple pencils were also made.
Desk and writing-case sets
Many mechanical pencils were produced as part of desk or writing-case sets with matching pens, seals, and knives. Examples found separately, such as the tortoiseshell-and-gold pencil and a bulbous American model, are still very collectable.
Major makers
Although the number of major makers producing mechanical pencils was small, the number of designs created was vast. Mordan's 1895 catalog features 195 different pencils; Baker's 1905 catalog includes 210 designs. The most popular examples were the plainer ones. The "Torpedo" design is a twist-action pencil made in gold and silver; one design is in engine-turned silver, but was also sold as a silver-plated pencil, and the "Popular" pencil has an unusual screw mechanism.
FACT FILE -Makers' marks
The majority of British pencils were made in London or Birmingham; most feature the mark of the maker or retailer.
Major names include: Wilmore, Vale, Riddle, Baker, Moseley, Yard-O-Led, Asprey, Sucklings, Manton, Villiers & Jackson, Lund, and Walker & Hall.
Rare pencils
A vast array of pencils was produced in Europe and the USA, including some highly decorative, de-luxe designs (usually special commissions) that were more akin to beautiful pieces of jewelry than functional writing items. Particularly exclusive designs, including some novelty creations, were produced by leading jewelers in New York's Fifth Avenue, London's Regent Street, and Paris's Avenue Foch. Most were never featured in catalogs but were unique, one-off creations, made for special customers; this type of pencil is rare and correspondingly valuable today.
Famous names
Neither Roland Cartier nor Tiffany & Co. produced pencils as part of its standard range, so the examples by these firms (a 14-carat gold pencil by Cartier, and a silver Art Deco pencil by Tiffany) were made as special commissions. A third pencil, with a twist extension in a silver repoussé case, was made by Hicks, and as a less exclusive design is not as valuable as the other two pens, although still very desirable.
De-luxe combination designs
The "Traveler" is a combination of a pen and a pencil with the addition of a mini thermometer on the barrel and a compass on the top finial. The ivory casing features some small cracks, but these will scarcely affect the value as the pencil is so rare. One variant of this design is known with a metal case.
"Dropper" pencils
The "dropper" was first introduced in 1911. The pressing of a button on the top of the case causes the pencil to drop down, ready for use. Many examples made by Mordan had seven-sided outer cases, which could adapt into perpetual calenders. The unusual 15-carat fold round pencil was probably made by Mordan for Vickery's Regent Street store. Perpetual calenders add value to most pencils.
Telescopic design
This simply designed pencil was made by Hicks of New York. It contains a silver ruler and measuring dividers, and was probably either sold at an exclusive New York shop or specifically commissioned, as such large silver pencils were not typical of Hick's designs. The value is due largely to the novelty combination.
Telescopic design
Rarity is something that most collectors seek ardently, and this telescopic pencil with an outer case decorated with a selection of international flags is particularly unusual and desirable - hence its high value. If the enamel shows some damage, this affects the value although not dramatically.
Modern pencils
Modern propelling pencils, manufactured to match pens in sets, as well as for use as promotional items, have become increasingly popular since the introduction of inexpensive plastics and mechanisms in the 1940s. Separate pencils were often promoted as corporate gifts before the advent of the ballpoint pen, and silver or gold quality pencils were often given as traditional retirement or leaving presents.
Yard-O-Led
Early pencils by Yard-O-Led are very collectable, useable and offer excellent value for money. Round-, square-, and (rare) triangular-barreled models are some examples, but the firm produced a very wide range of designs. Other versions include a rare "heavy" pencil, and a small half-length design known as the "Yard-O-Lette". The hexagonal "Diplomat", a popular post-war model, is almost exactly the same today as when first produced in 1947.
Eversharp Wahl
In 1917 Wahl, a shrewd machine manufacturer, purchased the Japanese patent for the mechanical pencil and continued to produce the same design for the next 40 years. These pencils were very simple propel-only designs, and their value will depend on the rarity, decoration, and material of the outer cases. Variations, including the lady's gold-dilled ringtop, the large, red-and-black hard-rubber version, and the standard, clipped, gold-filled pencil. Some of the most desirable models, such as the "Greek Key" design were made with matching pens.
Different types of lead
One of the most complex aspects of collecting pencils is the bewildering variety of lead diameters and nozzle system used. The diameter of pencils by Mordan is usually indicated by codes on the nozzles, but although these can be matched with original leads they do not correspond to modern leads. Modern leads are usually 0.3mm, 0.5mm, 0.7mm, and 0.9mm, but most older pencils used 0.8mm, 1mm, and 1.5mm leads, so pencil collectors avidly search for and collect old leads. Leads by Hardmuth and Faber are quite common, and pencils by Yard-O-Led take 1.18mm leads, which are still available.
Plastic pencils
Most major fountain-pen manufacturers also produced matching pencils for sale in sets. Surprisingly, the pencil usually adds little to the value of the set, except in the case of very rare examples; prices of separate pencils can hence be very affordable. Most examples feature simple peg-and-spiral mechanisms, which allow for both propelling and repelling actions.
Advertising pencils
Although pens were made for promotions, pencils were more popular in the 1930s and 1940s as free gifts. The variety of such pencils is vast, since they were used to promote items as varied as food products, businesses, and special events.
FACT FILE - Sampson Mordan
In his very first patent, dated 1822, Mordan was described as a "portable pen maker".
The partnership (1823-37) between Mordan and the stationer Riddle laid down the foundations for the mechanical-pencil market.
From c.1860 until 1930 mechanical pencils were known in popular parlance as "mordans".
" The differences in makers' marks helps the dating of pencils without hallmarks.

Glossary
barrel main body of a pen where the ink or ink reservoir is stored
"Big Red" name for hard-rubber or "Permanite" orange-coloured "Duofold senior" pen made by Parker from 1924 to 1929
blind cap decorative screw-on cover at the end of the pen barrel to cover the filling button.
blow filler pen with a filling system in which air is blown through a hole to depress the rubber sac
brassing wearing away of gold plating to reveal the base metal (copper or brass) beneath
button small brass unit hidden by a blind cap and depressed to fill a fountain pen
"Calligraph" Popular model made by Mabie Todd with a special nib for calligraphy
capstan inkwell in the shape of a ship's capstan
carrier tube brass tube running through the center of a mechanical pencil into which the propelling unit is fixed
coin filler pen with filling system in which a coin is pushed into a slot to depress the pressure bar on the sac
comb notched pattern on feed to store ink during writing
"combo" combination of a dip or fountain pen and a pencil in one unit
converter unit inserted into a pen to convert it from cartridge to ink fill
crescent filler pen with a curved metal unit protruding from the barrel, which depresses the sac for filling; invented and used mainly by Conklin
ding indentation in the metal cap or body
eraser term for a two-sided blade used for scraping parchment (i.e. to improve its ability to absorb ink)
eyedropper glass tube and rubber bulb used to fill pens; also refers to the pen itself
feed slotted unit in hard rubber or plastic, which fits into the section and supports the nib
ferrel metal tube at the end of a dip pen into which the steel nib fits
filigree decorative metalwork with cut-out designs
hatched engraved or indented with criss-cross patterns
hooded pen with only the tip of the nib showing
imprint engraving or stamp of the maker's name or logo
inner cap unit inside the cap to keep the pen sealed when not in use
insert simple glass or pot inwell, which fits into an ornate holder
iridium hard metal used to make nib tips
lever mechanism for depressing a pressure bar onto the sac to fill a pen
lignum vitae very heavy hardwood from South America
morocco very thin leather used to cover items, including boxes and pen cases
leather
manifold nib stiff, robust nib used for making copies and writing manifests
matchstick filling system with a small hole in the barrel into which a matchstick
filler was pushed to depress the rubber sac
nozzle writing end of a mechanical pencil supporting the "lead"
nib ejector sliding system to push out the nib on a dip pen
peg part of the section onto which the rubber sac is attached
pen writing instrument; synonymous in the 19thC with the nib
"Permanite" Parker's tradename for cellulose nitrate plastic
penner portable unit for carrying pens and ink
pierce hold hole in the nib that controls ink flow by allowing air back into the reservoir
piqué metal decoration, usually silver and gold inlaid into tortoishell
plunger small piston with a cork or leather seal or washer to aid ink fill
pressure bar metal bar inside the barrel, which compresses the rubber sac to expel air and allow the sac to fill with ink
propelling pin rod, which pushes "lead" out through the nozzle of the pencil
overlay metal laid over the barrel for decorative purposes
"Radite" Sheaffer's tradename for cellulose nitrate plastic
ring top pen with a ring attached to the cap for a chain or ribbon
repoussé relief decoration on metal produced by raising or beating from the back
repelling pencil pencil with "lead" that retracts mechanically
Rococo 18thC style typified by curves, scallops, shell shape, and pastel colours
section unit, which holds the feed and nib, attached to the pen barrel
shell plastic cover for the nib, feed, and collector unit on a hooded pen
stanhope micro image fitted into a viewing hold behind a tiny lens
sac protector metal tube inside the barrel protecting the sac
snail design pattern in repoussé with swirls resembling a snail's shell
snorkel tube that extrudes through the section to draw up ink
stirrup stirrup-shaped loop or ring for mechanical pencils
telescopic extension mechanism, which pulls out like a telescope
"Vacumatic" Parker's process of evacuating air from the barrel of a pen to allow it to fill with ink
"wafer" thin slip of compressed adhesive used for sealing letters and other documents
waxjack 17thC unit featuring a roll of impregnated wick, used for melting sealing wax

What to read
BOOKS
Badders, V. Collector's Guide to Inkwells, vols 1 & 2 (Penducah, 1995/8)
Courtier, S., Marshall J.M., and Marshall, J.K. A Beginner's Guide to Collecting Pencils (Penrith, 1998)
Crosby, D. Victorian Pencils: Tools to Jewels (West Chester, 1998)
Dubiel, F. Fountain Pens: The Complete Guide to Repair and Restoration (Falls River, 1994)
Erano, P. Collecting and Valuing Fountain Pens (Salt Lake City, 1995)
Finlay, M. Western Writing Implements in the Age of the Quill (Wetherby, 1990)
Fischler, G. and Schneider, S. The illustrated Guide to Antique Writing instruments (West Chester, 1997)
Lambrou, A. Fountain Pens of the World (London, 1995)
Petroski, H. The Pencil: A History (New York, 1990)
Rivera, B. and T. Inkstands & Inkwells (New York, 1973)
Roe, G. Writing Instruments: A Technical History and How They Work (Manchester, 1996)
Steinberg, J. Fountain Pens (London, 1994)
MAGAZINES
Journal of The Writing Equipment Society
Contact Dr Maureen Greenland
The Writing Equipment Society
Cartledge Cottage
Cartledge Lane
Holmesfield
Derbyshire S18 5SB
The Pen & Pencil Gallery Magazine
Church House
Skelton
Penrith
Cumbria CA11 9TE
Pen World
International World Publications
3946 Glade Valley
Kingswood
Texas 77339
USA
Pennant
Contact Boris Rice
Pen collectors of America
P.O.Box 821449
Houston
Texas TX77282-1449
USA

TILE COLLECTING
A tile is a manufactured piece of hard-wearing material such as ceramic, stone, porcelain, metal or even glass. Tiles are generally used for covering roofs, floors, and walls, or other objects such as tabletops. Another category are the ceiling tiles, made from lightweight materials such as perlite and mineral wool. The word is derived from the French word tuile, which is, in turn, from the Latin word tegula, meaning a roof tile composed of baked clay. Less precisely, the modern term can refer to any sort of construction tile or similar object, such as rectangular counters used in playing games (see tile-based game).
Tiles are often used to form wall and floor coverings, and can range from simple square tiles to complex mosaics. Tiles are most often made from ceramic, with a hard glaze finish, but other materials are also commonly used, such as glass, slate, and reformed ceramic slurry, which is cast in a mould and fired.
In the past twenty years, the technology surrounding porcelain tile and glass tiles have increased, moving both from a niche marketplace to a place of prominence in the tile community.
Floor tiles

The elaborate floor pattern of the Sydney Queen Victoria BuildingThese are commonly made of ceramic or stone, although recent technological advances have resulted in glass tiles for floors as well. Ceramic tiles may be painted and glazed. Small mosaic tiles may be laid in various patterns. Floor tiles are typically set into mortar consisting of sand, cement and often a latex additive for extra strength. The spaces between the tiles are nowadays filled with sanded or unsanded floor grout, but traditionally mortar was used.
Natural stone tiles can be especially beautiful. However, as a natural product they are often less uniform and require more planning for use and installation. Stone tiles described as "gauged" have very uniform width and length dimensions; "ungauged" stone tiles may vary from their nominal dimensions. Stone tiles such as granite can be sawn on both sides (and then polished on the facing up side) so that they have a uniform thickness. Other natural stone tiles such as slate are typically "riven" (split) on the facing up side so that the thickness of the tile varies from one spot on the tile to another and from one tile to another. Variations in tile thickness can be handled by adjusting the amount of mortar under each part of the tile, by using wide grout lines that "ramp" between different thicknesses, or by using a cold chisel to knock off high spots.
Some stone tiles such as polished granite and marble are inherently very slippery when wet. Stone tiles with a riven (split) surface such as slate or with a sawn and then sand-blasted surface--granite is occasionally prepared this way--will be more slip resistant. Ceramic tile for use in wet areas can be made more slip resistant either by using very small tiles so that the grout lines acts as grooves or by imprinting a contour pattern onto the face of the tile.
The hardness of natural stone tiles varies such that some of the softer stone tiles are not suitable for very heavy traffic floor areas. On the other hand, ceramic tiles typically have a glazed upper surface and when that become scratched or pitted the floor looks worn, whereas the same amount of wear on natural stone tiles won't show or will be less noticeable.
Natural stone tiles can be stained by spilled liquids; they must be sealed and periodically resealed with a sealant in contrast to ceramic tiles which only need their grout lines sealed. However, because of the complex, non repeating patterns in natural stone, small amounts of dirt on many natural stone floor tiles do not show.
Most vendors of stone tiles emphasize that there will be variation in color and pattern from one batch of tiles to another of the same description and variation within the same batch.
Stone floor tiles tend to be heavier than ceramic tiles and somewhat more prone to breakage during shipment.

Ceiling tiles

Vinyl Ceiling TileCeiling tiles are lightweight tiles used in the interior of buildings. They are placed on a steel grid and, depending on the tile selected, may provide thermal insulation, sound absorption, enhanced fire protection, and improved indoor air quality. Also frequently called ceiling panels, or drop-ceiling tiles, they offer the advantage of easy access to wiring and plumbing above the ceiling grid, and can be easily changed, removed, or replaced as needed. They are fabricated from perlite, mineral wool, plastic, tin, aluminum, and fibers from recycled paper. They frequently have patterns comprised of holes, to improve their sound absorption properties, though many have a molded surface providing a textured, sculpted, or pressed-tin look to the ceiling. Some tiles are available with decorative photo/transfer surfaces, some are approved for installation under fire suppression sprinkler heads so the sprinklers do not show, some are approved for use in food preparation areas, and some are certified for indoor air quality by the GreenGuard Institute. Tiles are available that resist mold and moisture damage, that have enhanced acoustical properties, and that can be easily trimmed with household scissors. Recycling old tiles depends upon the material used to make them, and some landfills no longer accept traditional mineral fiber tiles, so they must be recycled to the manufacturer. Some plastic tiles can be 100% curbside recycled.
Decorative tilework

Typical tilework on buildings in Santarém, Portugal.Decorative tilework typically takes the form of mosaic upon the walls, floor, or ceiling of a building. Although decorative tilework was known and extensively practiced in the ancient world (as evidenced in the magnificent mosaics of Pompeii and Herculaneum), it perhaps reached its greatest expression during the Islamic period.
Some places, notably Portugal and São Luís, have a tradition of tilework (called azulejos) on buildings that continues today.
In the United States, decorative tiles were in vogue, especially in southern California, in the 1920s and 1930s. Prominent among art tile makers during this period was Ernest A. Batchelder.

Islamic tilework

Perhaps because of the tenets of Moslem law (sharia) which disavow religious icons and images in favor of more abstract and universal representations of the divine, many consider decorative tilework to have reached a pinnacle of expression and detail during the Islamic period. Palaces, public buildings, and mosques were heavily decorated with dense, often massive mosaics and friezes of astonishing complexity. As both the influence and the extent of Islam spread during the Middle Ages this artistic tradition was carried along, finding expression from the gardens and courtyards of Málaga in Moorish Spain to the mosaics of the Hagia Sophia in Constantinople.
Azulejo- Small Arabic tiles that are glazed and are used as dadoes in palaces and courtyards

The mathematics of tiling

Certain shapes of tiles, most obviously rectangles, can be replicated to cover a surface with no gaps. These shapes are said to tessellate (from the Latin tessera, 'tile'). For detailed information on tilings see the tessellation page.
The Tiles & Architectural Ceramics Society (TACS)

Tiles are all around us for everyone to enjoy. Ceramic tiles cover walls and floors, roofs and pavements, furniture and stoves, and can be seen in churches and mosques, pubs and shops, hospitals and homes. They are often combined with other forms of ceramics such as terracotta, faience and mosaic. The Tiles & Architectural Ceramics Society is for anyone interested in tiles and decorative ceramics related to buildings.
Tiles have a history stretching back more than one thousand years. In the 13th and 14th centuries Europe's churches were paved with decorated tiles. At the same time buildings in the Arab world were adorned with richly coloured tiles. Holland was an important centre for tiles in the 17th and 18th centuries and in the 19th century Britain pioneered mass-produced tiles. The 20th century has seen both a decline and a revival in tile-making. Tiles are now much collected and studied.
Since 1981 the Tiles and Architectural Ceramics Society has served as Britain's national society responsible for the study and protection of tiles and architectural ceramics, uniting people with common interests. An international membership of individuals and institutions is drawn from the fields of museums, conservation, manufacturing (both industrial and craft) architecture, design, and antiques.

TACS members receive a variety of beautifully illustrated and well-researched publications - for details, see the Publications page. Members are also able to take advantage of the Events programme, with visits to places of ceramic interest, many of which are not normally open to the public.
For more details on membership, please contact the TACS Membership Secretary, 27 Spurn Lane, Holden Smithy, Diggle, Oldham, OL3 5QP, United Kingdom

William Frend De Morgan
Recollections of Willian De Morgan praise him both for his personal warmth and the indomitable energy with which he pursued his kaleidescopic career as designer, potter, inventor and novelist. Born in 1839 in Chester, the son of a mathematician and his highly educated wife, De Morgan was always supported in his desire to become an artist. At the age of twenty he entered the Royal Academy schools, but he was swiftly disillusioned with the establishment; then he met Morris, and through him the Pre-Raphaelite circle. Soon De Morgan began experimenting with stained glass, ventured into pottery in 1863, and by 1872 had shifted his interest wholly to ceramics.
In 1872 De Morgan set up a pottery works in Chelsea where he stayed through 1881 -- his most fruitful decade as an art potter. The arts and crafts ideology he was exposed to through Morris' close friendship, and his own insistent curiousity, led De Morgan to begin to explore every technical aspect of his craft. He soon rejected the use of blank commercial tiles, preferring to make his own biscuit, which he admired for its irregularities and better resistance to moisture. That streak of inventiveness that led him to spend hours designing a new duplex bicycle gear also mired him in complex studies of the chemistry of glazes, methods of firing, and pattern transfer.
De Morgan was particularly drawn to Eastern tiles. Around 1873/74 he made a striking breakthrough by rediscovering the technique of lustre ware (characterized by a reflective, metallic surface) found in Hispano-Moresque pottery and Italian majolica. Nor was his interest in the East limited to glazing techniques, but it permeated his notions of design and color, as well. As early as 1875, he began to work in earnest with a "Persian" palette: dark blue, turquoise, manganese purple, green, Indian red, and lemon yellow, Study of the motifs of what he refer to as "Persian" ware (and we know today as fifteenth-and-sixteenth century Isnik ware), profoundly influenced his unmistakeable style, in which fantastic creatures eatwined with rhythmic geometric motifs float under luminous glazes.
It is apparent that De Morgan was very familiar with Eastern design, color, and pottery techniques prior to the Arab Hall project, although his proximity to Leighton's collection undoubtedly refined this knowledge. Of all the artists commissioned to contribute to the hall, De Morgan was the most attuned to the project. For him it represented both a challenge, and an unusual opportunity to handle, study, and assimilate Eastern motifs and glazes at their source.
De Morgan succeeded beautifullyin part because he invented a technique of pattern transfer. Commercial tile manufacturers usually relied on some form of printed transfer sheets -- all exactly the same to guarantee uniformity. De Morgan, rejecting this stultifying repetition, experimented until he found a means of duplicating a pattern while maintaining the individuality of each tile. Unfortunately, no plan or drawing has survived to give some clue as to how he pieced together this complex jig-saw puzzle, for without such a record his expertise still baffles even skilled observers.
Terry Reece Hackford, M. A.
William Frend de Morgan (November 16, 1839 – 1917) was a British potter and tile designer. A life-long friend of William Morris, he designed tiles, stained glass and furniture for Morris & Co. from 1863 to 1872. His tiles are often based on medieval designs or Persian patterns, and he experimented with innovative glazes and firing techniques. Galleons and fish were popular motifs, as were "fantastical" birds and other animals. Many of de Morgan's tile designs were planned to create intricate patterns when several tiles were laid together.
Recollections of Willian De Morgan praise him both for his personal warmth and the indomitable energy with which he pursued his kaleidoscopic career as designer, potter, inventor and novelist.
Born in Chester, the son of a mathematician and his highly educated wife, de Morgan was always supported in his desire to become an artist. At the age of twenty he entered the Royal Academy schools, but he was swiftly disillusioned with the establishment; then he met Morris, and through him the Pre-Raphaelite circle. Soon de Morgan began experimenting with stained glass, ventured into pottery in 1863, and by 1872 had shifted his interest wholly to ceramics.
In 1872, de Morgan set up a pottery works in Chelsea where he stayed through 1881 — his most fruitful decade as an art potter. The arts and crafts ideology he was exposed to through his friendship with Morris and his own insistent curiosity, led de Morgan to begin to explore every technical aspect of his craft. He soon rejected the use of blank commercial tiles, preferring to make his own biscuit, which he admired for its irregularities and better resistance to moisture. His inventive streak led him to spend hours designing a new duplex bicycle gear and also lured him into complex studies of the chemistry of glazes, methods of firing, and pattern transfer.
De Morgan was particularly drawn to Eastern tiles. Around 1873–1874, he made a striking breakthrough by rediscovering the technique of lustre ware (characterized by a reflective, metallic surface) found in Hispano-Moresque pottery and Italian majolica. Nor was his interest in the East limited to glazing techniques, but it permeated his notions of design and colour, as well. As early as 1875, he began to work in earnest with a "Persian" palette: dark blue, turquoise, manganese purple, green, Indian red, and lemon yellow, Study of the motifs of what he referred to as "Persian" ware (and what we know today as fifteenth-and-sixteenth century Isnik ware), profoundly influenced his unmistakeable style, in which fantastic creatures entwined with rhythmic geometric motifs float under luminous glazes.
Collections of de Morgan's work exist in many museums, including the Victoria and Albert Museum, and the William Morris Gallery in London, a substantial and representative collection in Birmingham, and a small but well-chosen collection along with much other pottery at Norwich.

Victorian Tiler, Potter, and Novelist
Personal Information
Born: 16 Nov 1839, London
Died: 15 Jan 1917, London
Married: Evelyn Pickering, 1887
Children: None

Education
Student, Royal Academy Schools, London, 1859
Student, University College, London, 1856-9
Student, Cary's School, London, 1855
Student, University College School, London, 1849
William De Morgan Collections Open To the Public
William Morris Gallery, Walthamstow (London), England
Birmingham City Museum and Art Gallery, Birmingham, England
Leighton House, London, England
General Collections Containing Works By William De Morgan
Gladstone Pottery Museum, Stoke-On-Trent, England
Jackfield Tile Museum, Ironbridge, Telford, Shropshire, England
Victoria and Albert Museum, London, England
British Museum, London, England
Cardiff Castle, Cardiff, South Glamorgan, Wales, UK (open to the public in winter only)
Publications: Reference Works Covering William De Morgan
All citations are from the Booklist on the Tiles On The Web Bookshelf.
Austwick, J & B
The Decorated Tile
Collier Macmillan, 1980, ISBN 02-990100-6
cloth, 160 pages
info on back marks

Barnard, Julian
Victorian Ceramic Tiles
Studio Vista, 1972, ISBN 0-289-70251-8
cloth, 184 pages
info on back marks, some color photos, many b/w photos

Blanchett, Chris
William De Morgan Tiles At Knightscroft House, Rustington, West Susex
T&ACB, 1992
paper, 5 pages
xerographic monograph with color plates

Catleugh, Jon
William De Morgan Tiles
Van Nostrand Rheinhold, 1983, ISBN 0-671-60842-8
cloth, 184 pages
Gaunt, William
William De Morgan: Pre-Raphaelite Ceramics
New York Graphics Society, 1971, ISBN 8212-0390-8
cloth, 176 pages
many color photos, info on back marks, bibliography

Greenwood, Martin
The Designs of William De Morgan
Dennis & Wiltshire, 1989, ISBN 0-903685-24-8
cloth, 256 pages
comprehensive collection of the De Morgan design archive at the V&A

Lockett, Terence
Collecting Victorian Tiles
Antique Collectors Club, 1979, ISBN 0-902028-82-0
cloth, 239 pages
broad coverage, with updated price guide

Van Lemmen, Hans
Fired Earth: 1000 Years of Tiles in Europe
Richard Dennis/T&ACS, 1991, ISBN 0-903685-28-0
paper, 180 pages
many excellent color photos

Van Lemmen, Hans
Tiles: 1000 years of Architectural Decoration
Abrams, 1993, ISBN 0-8109-3867-7
cloth, 240 pages
text & color photos of tiles from around the world, a beautiful book
Publications: Writings of William De Morgan
After De Morgan's health failed, he spent increasing lengths of time in Italy. During this time, his pottery business went into a decline from which it never recoverd. De Morgan then went on to a very successful career as a novelist. He wrote several best selling novels including Joseph Vance and Alice-For-Short.

Sources For William De Morgan Tiles
Haslam and Whiteway Ltd, London, England
An extensive and ever changing selection of De Morgan tiles. Other Victorain tiles also available.
The Arts & Crafts Home
Antiques of the 20th Century, with a good selection of art pottery and some tiles.
Earth Song Studio
Earth Song Studio is a small family business, making hand cast ceramic art tiles from original carvings. We have a wide selection of relief carved accent and border tiles, hand cut plain tiles, decorative tile sets and custom carved art tiles and wall hangings. Most of our tiles can hang on their own as artwork or be installed with a matching plain tile.


Suzanne Sollenne
Handcrafted Tilework
Our studio emphasizes custom designs per our client's specification. Our tilework includes handpainted designs on pre-glazed commercial tiles, a line of hand-made terra cotta and white bodied tiles with accompanying trim pieces, and "cuerde seca" designs with patterns including Spanish and Moorish styles, geometrics and florals.


Lisa Burt
Mad Teapotter Studio
Since 1983, The Mad Teapotter Studio in Larkspur, Colorado, has been providing fine, handmade & hand-painted ceramic tile to architects and interior designers. Services include everything from the design stage to the finished product.


Alora Hofferber
Handpainted Tile Murals
Specializing in wildlife, all of my ceramic tile murals are hand painted original works of art.


Sarah Allen
Custom Tile Art Works
Specialist in custom tile murals featuring botanical subjects and wildlife.


George Fishman
Fine Art Mosaics
George Fishman creates pictorial mosaics for churches, cruise ships and homes. Themes for custom work are developed through conversation and collaborative designing with his clients. He uses traditional glass smalti and stone as well as unglazed porcelains to ensure that the beauty of the completed work can endure for centuries. Site also contains a basic how-to section.


Dy Witt
Hand Painted Tiles
ONE-OF-A-KIND HAND-PAINTED TILE, a world of UNLIMITED POSSIBILITIES for creating exciting, colorful surfaces! I will hand-paint commercial or hand-made wall tiles, floor tiles and outdoor tiles that will withstand winter temperatures.


Daniel Oberti Ceramic Design
Ceramic Sculptor Daniel Oberti lives and maintains his studio in the rural meadows of western Sonoma County. His commissions are Architectural in content and scale, and include fountains, entry foyers, bathrooms, kitchens, walkways, fireplaces, and garden oriented artifacts.


Pat Wehrman
Dodge Lane Potters Group
Pat Wehrman's DLPG specializes in tiles which are handmade from wet clay. The tiles are individually glazed and fired to 2180 ° F, making them very durable and strong. The designs are made in cuerda seca (dry line) which allows the grout to lay in the unglazed lines, enhancing and detailing the design. DLPG glazes are suitable for most surface applications.


Dale Wiley
a mano handmade tile
Specialist in hand-carved ceramic tile inspired by the designs of Egypt, the Orient, Mexico, Europe, Morocco, and the American Southwest.


Art Tiles: Aesthetics of Pleasure
Article by Philip Read
Art Tiles are so described as to differentiate the hand-made/hand-painted tiles from the die cast mass-produced tiles. Tiles have had a long history of artistic and creative design. Currently, the social perception of the term 'tiles' has relegated the industry to an inexpensive commodity status indicating a separation from the high arts. This has not always been the case, the introduction of the machine produced tiles witnessed the gradual decrease of the hand as playing a major role in the production or painting of the tiles. In the 1840's the 'dust-pressing' a method that consisted of compressing nearly dry clay between two metal dies revolutionized the tile making industry. Dust pressing replaced tile-making by hand with wet clay, and facilitated the mechanization of the tile-making industry.
Today, artisans use the term Art Tiles to identify their tiles as hand-made, hand-prepared and hand painted. This means that all tiles are made from wet clay and are individually prepared for painting by smoothing the surface and edges. The decoration is applied by hand techniques such as brush, scraffito, luster, tube and transfer printing.
Historical Context
The history of tiles is truly a global affair. Tiles can be traced back at least 4000 years into areas of China, Persia, Greece, Egypt, Mesopotamia (present day Iraq) and Europe through Spain and Italy. They have been excavated at the pyramids, the ruins of Babylon and ruins of the ancient Greek cities. Tiles were originally used to beautify living spaces and were applied on walls and floors. Early designs exhibited decorations of white and blue stripes and later exhibited a wider decoration of patterns and colours. A fine white stoneware with glaze was found from the Shang-Yin Dynasty of China, 1523–1028 BC.
In the 10th and 11th Centuries a process that included a glassy layer over the clay was developed in Mesopotamia, Persia and Egypt. Families of potters moved to Spain from the Andalusia hub and Mediterranean strip of the Iberian Peninsula. This tile method was introduced to Europe with the Arab invasion of Spain where we still see the architectonic application of tiles on the greater mosque of Seville of the 12th century. Incredible architectural examples of Arab building tiles can still be seen throughout Spain especially at the Alhambra. Spain and Italy were prime markets for the development of tiles in Europe specifically in the 14th and 15th centuries. At this time the hand made production of tiles required an extremely specialized division of labour that involved tile makers and tile decorators.
Towards the 1500 the cities of Seville and Toledo took over the production of tiles. These cities developed new techniques for the making of tiles; they are credited with the appearance of the first mass production process.
During the 1840's the tile industry was revolutionized by the 'dust pressing' method that consisted of compressing nearly dry clay between two metal dies. Subsequently, in the 19th Century and beginning of the 20th century, the tile industry entered a pre industrial stage that greatly increased the mechanized production and volume of tiles.
Prior to the 1840's, tiles were hand-made, that is to say, that each tile was hand-formed and hand-painted making each tile a work of art in its own right. Today, ceramic tile is not hand-made or hand-painted for the most part. Automated manufacturing techniques are used and the human had does not enter into the picture until it is time to install the tile.
The introduction of the term Art Tile in the last 20 years is meant to promote the individual tile artist who still uses the hand to make, form and decorate the tiles. This term distinguishes the small studio tile artist from the mass produced industrial tile and promotes the return of the labour intensive artistic method of making tiles. Some tile artists will purchase standard mass produced bisque or glazed tile and then hand-paint the decoration. Other artists chose to hand-make, prepare and hand-paint the individual tiles. This later choice greatly increases the individual tile labour and dramatically impacts the volume of tiles produced. However, this later method uniquely individualizes each tile as a work of art, thus the Art Tile.
Personal Style and Technique
I chose to work only in ceramic porcelain clay; it is the smoothest of clay bodies and is excellent for painting. This choice started for me in 1995 when I went to the ancient city Jingdezhen, China to study painting and tile making with the many studio artists who still use the hands to make and decorate tiles. Jingdezhen has been the center of porcelain clay production for the past 1000years due to the abundant supply of Kaolin clay which is unique to the production of the white clay body. I was especially interested in the large tiles of 20" to 24" which offered a large smooth surface to paint on. All of my large tiles are hand made and hand prepared. I do not use a slab roller and maintain the thickness around one centimeter or 3/8" to ½". Although this is a labour intensive process and fragile method I have been able to develop a success rate above 90% after firing.
The drying process takes up to three weeks and is a critical stage in the survival of the tile. During this drying period I have developed a series of coverings to slow down the dry rate that can lead to cracking and warping. After the tile has dried completely I can then start the painting process. I only work with Green Ware, no pre firing bisque because I have found that the dry clay has absorbency similar to paper. My painting technique is a combination of Eastern and Western brush applications. These brush techniques often require a series of dabs rather than a drawing stroke, the difference develops a layering process that will not smear or create smudge appearances. Of course, the detail work requires the delicate brush stroke application. I have found that this combination of dabs and drawing strokes gives me the maximum freedom of expression over a broad range of composition. My palette includes cobalt blue, under glaze colours, and glazes in combinations that enrich the aesthetic beauty of the artwork.
Once the tile painting is complete I apply a clear glaze over the top and move to the kiln stage. The Kiln stage is a very critical stage for the success of the large 24" green ware tiles. Moving the large green ware tiles to the kiln shelves is a very delicate and cautious stage, they can break very easy.
My firing process involves both vertical and horizontal firings. I use a gas fired reduction firing and/or an electric oxidation firing. Typically, I once fire up to 1350'c and then may have 2-4 subsequent firings including vertical firings.
I chose to hand-form, prepare and hand paint all of my porcelain tiles. As a small studio artisan I can never compete with the large mass-producing tile companies. Art Tiles currently have a niche market and serves customers who wish to have a unique one of a kind artwork to decorate their home.
I often describe my art making as painting with powdered glass suspended in water. My painting style is somewhat unorthodox and took me over 5years to develop. It is a brush application technique of dabbing and layering that results in the glaze melting and fusing into unexpected and exciting pools of liquid glass. These translucent layers of glass fuse onto the white porcelain clay and result in images of soft and strong colour compositions. My paintings are the influence of Western techniques (watercolours, oil, acrylic painting techniques) and Eastern techniques (ink and wash paintings on rice paper) combined with the aesthetics and philosophies of cross culture studies.
Aesthetics of Pleasure
The aesthetics of our personal environment is an important issue in the emergence and continuing development of Art Tiles. The aesthetics or beauty of an artwork responds to the individual's pleasure principle and an emotion is evoked. An emotional relationship is formed, a bond of pleasure. Works of art provokes emotion and all of us react accordingly to specific compositions. However, when works of art are perceived to be commodity the relationship changes to one of decorative function the emotion is removed from the observation and the relationship remains formal.
Craft is often described as the production of a thing having characteristics that could be shared by other things. This sharing evokes a general emotion and not a specific emotion as evoked by an individual work of art like a painting or sculpture. Art Tiles have a limited niche market primarily due to cost. The Art Tiles are sold as works of art and are priced accordingly. They are not made to compete directly with the mass produced tiles but are sold to accent living spaces surrounded by inexpensive mass produced tiles. As such, someone will purchase individual tiles because of there beauty and aesthetic appeal but that is the beauty of Art Tiles; affordable, beautiful, archival (another loaded word), and durable.
Article courtesy Philip Read, Mountain Path Studio. ©

A HISTORY OF VINTAGE TEDDY BEARS
Steiff: 1902-05
EXPERIMENTAL PERIOD; INTRODUCTION OF "BUTTON IN EAR"
In 1902, Richard Steiff began experimenting to invent a satisfactory, flexible jointing systems. He devised a series of simple, string-jointed animals, one of which was the brown Bär 55 PB - so called because it was 55cm (22in) high (seated), made of Plusch (plush), and Beweglich (movable). The bear was in a crate of toys sent to New York in February 1903, but was initially unsuccessful. A month later, however, US wholesalers Geo. Borgfeldt & Co. ordered 3,000 at the Leipzip Spring Fair. Steiff patented four designs, culminating in the rod-jointed Bär 28 PB. Made for only one year, it is now highly prized.
Steiff: 1905-World War I
DESIGN PERFECTED; TRIANGULAR NOSE FOR SMALL SIZES
Richard Steiff perfected his plush bear-doll, patenting the design on 12 February 1905. The new bear had card disc-joints and was made in white, and light or dark brown mohair plush (although the prototype, a 32cm (13in) example now in the Steiff archives, was grey). Known as "Bärle" in catalogues, its code name was "PAB":Plusch (plush), Angeschiebt (disc jointed), and Beweglich (movable). Steiff patented its "button in ear" trademark on 13 May 1905, replacing the embossed elephant with the word "Steiff". In 1908-09, the company introduced linen ear-tags printed with product numbers.
Steiff: 1903-World War I
ALTERNATIVE NOSE DESIGN USED ON LARGER BEARS
The demand for teddies, particularly in the US, soared between 1903 and 1908, the period that the Steiff company called the Bärenjahre, when production increased from 12,000 to about 975,000. To use materials economically, Steiff cut six complete teddy-bear heads from one length of mohair plush; a seventh head was cut in two pieces, so creating the "centre-seam" teddy bear, which is now greatly prized. By 1905, seven sizes were available; this increased to fourteen by 1910. Bears over 40cm (16in) tall had a different nose design from smaller bears - shield shaped, vertically stitched, with a felt underlay.
Stieff: 1908-World War I
INTRODUCTION OF NOVELTY DESIGNS TO RETAIN MONOPOLY
Poly bear; the clockwork somersaulting teddy; and the 1913 Record teddy (seated on a In 1908, Steiff tried to regain its monopoly on teddy-bear manufacture by producing a number of novelties; in 1909, it added bright gold to its natural range of brown, beige, and white; and in 1912, it produced a special black bear for the British market. The Dolly bear of 1913 was produced for the US election, in red, white, and blue. Other novelties included the 1909 Roly wooden-wheeled metal chassis). The latter was copied by several British manufacturers, including J.K.Farnell & Co. Ltd.
Ideal: 1903-World War I
BIRTH OF TEDDY'S BEAR AND FIRST US MANUFACTURER
The story of the original teddy bear, hand-sewn by Rose Michtom and sold as Teddy's bear at her husband Morris's New York novelty and stationery store, is now legendary. In 1903, the Michtoms - having sold their entire stock of bears to the wholesale firm Butler Brothers, who then guaranteed their credit with the plush-producing mills - established the Ideal Novelty and Toy Company. The company moved to larger premises in 1907, and a year later its first advertisement appeared in the US trade journal Playthings, in which they claimed to be "the largest bear manufacturers in the country".
US: C.1907-14
SHORT-LIVED FIRMS; TRADITIONAL AND NOVELTY DESIGNS
Theodore Roosevelt's second term in office (1905-09) saw the teddy-bear craze at its peak, with the establishment of numerous manufacturers. These included the American Doll and Toy Manufacturing Co. and the Miller Manufacturing Co. Many non-toy-making companies began to make teddy bears as well at this time: in 1907 the Fast Black Skirt Company's Electric Bright Eye and Hahn & Amberg's cork-filled teddy bears came on the market. Other novelties included Harman's 1908 Teddy Bear Purse ad the Dreamland Doll Company's topsy-turvy, half-teddy/half-doll of 1905-08.
Great Britain: 1908-c.1920
BIRTH OF BRITISH SOFT-TOY INDUSTRY; FIRST BRITISH BEARS
The teddy-bear craze reached Britain around 1908, fuelled perhaps by the fact that the country had its own "Teddy", Edward VII. Most teddy bears available in the early years were German, though made from mohair spun in English mills. A few soft-toy manufacturers existed, such as W.J.Terry and Dean's Rag Book Company, but it is J.K.Farnell & Co. that take the credit for making the first British, jointed, plush teddy bear, in 1908. World War I had a significant effect on the manufacture of teddy bears in Great Britain, many new factories being established as a result of the ban on German imports.
Germany: 1920s-30s
HERMANN FAMILY AND OTHER NEUSTADT/SONNEBERG COMPANIES
The teddy-bear industry in the Neustadt/Sonneberg area of Germany, the traditional toy-making region, began in 1907-08 in response to the US demand for bears, and in direct competition with Steiff. By 1930, the industry was fully developed: Artur, Bernhard, and Max, sons of Johann Hermann founded three major factories during this period, and even established doll companies, such as Gebrüder Süssenguth and Ernst Liebermann, turned to making bears. The bears of this region often had inset, contrasting muzzles, a style that endured after World War II.
Bing: 1909-32
TRADITIONAL DESIGN; BUTTON DISPUTE WITH STEIFF
Gebrüder Bing, a Nuremberg-based tinware company, turned to toymaking in the 1880's, and quickly established a reputation for its fine-quality, mechanical tin toys. Bing then set out to challenge Steiff's monopoly on teddy bears by introducing teddies into its programme in the early 1900s. Originally, Bing copied Steiff's overall design, differing only in small details; for example, by attaching a metal arrow to the right ear of its bears. Steiff's objection to this, however, led to Bing fixing a button (at first incised, later painted) to the left side of the bears; this was subsequently moved to the right arm.
Gebrüder Bing: c.1910-32
ADDITION OF CLOCKWORK MECHANISMS TO TEDDY-BEAR RANGE
Gebrüder Bing, already established as the world's largest mechanical tin-toy maker, soon introduced clockwork machanisms into its teddy bears, with a wind-up key at the side or front. Later bears, were dressed in felt outfits. Bing bears usually had a metal arrow (pre-World War I), a sliver "GBN" button (Gebrüder Bing Nürnberg, pre-1919) or a red "BW" button (Bing Werke, post-1920). Some had a red, metal button with "DRPa div DRGM" (Deutsches Reichs Patent/Deutsches Reichs Gebrauchmuster). The company went into receivership in 1932.
Steiff: 1920s-1930s
TRADITIONAL AND NOVELTY BEARS; INTRODUCTION OF GLASS EYES
During World War I, the Steiff factory was turned over to making war supplies, and in the post-war period, when materials were rationed, teddies were made from reconstituted wood fibre. The 1920s saw a different style of Steiff teddy emerge, with glass eyes and kapok stuffing, and the introduction of new colours of plush. Teddy Clown arrived in 1926, followed by Teddybu, dressed in a felt waistcoat. In 1928, a squeeze-type musical teddy was made. Unique designs included Petsy, Teddy-Baby, and Dicky. In 1938, after the arrival of the first pandas in Western zoos, Steiff introduced their Panda-Bear.
Schuco: 1920s-30s
SCHUCO MINIATURES AND NOVELTIES
In 1912, Heinrich Müllerm a former employee of Gebrüder Bing, founded Schreyer & Co. (usually known as Schuco) with his partner, Heinrich Schreyer, in Nuremberg. After World War I, when both men were conscripted, Schreyer left the firm and Müller took on a new business partner, Adolf Kahn. Since the company's inception, the registered trademark had been a little, tumbling man clasping his feet. In 1921, "Schuco" was officially added to this logo. Müller concentrated primarily on ingenious novelties, many of which were clockwork, including a uniformed marching bear and a bear with a football.
Schuco: 1920s-30s
INTRODUCTION OF SCHUCO PATENTED YES/NO BEARS
In 1921, Schreyer and Company's famous patented Yes/No bears appeared for the first time at the Leipzig Spring Toy Fair in Germany. Their heads could be turned from left to right, as well as nodded up and down, by moving the tail, which acted as a lever connected to a metal rod running up through the body to a ball-and-socket neck joint. The bears, with disc-jointed limbs and silk bows, were available in six sizes, from 25cm to 60cm (10in to 24in), in short, shaggy, and extra-shaggy mohair plush. The two larger sizes had tilt-growlers, whereas the rest containted squeakers.
Helvetic: mid-1920s
SWISS-MADE, SQUEEZE-TYPE, MUSICAL-BOX TEDDIES
Experts have identified a range of unmarked bears - produced c.1925 and containing squeeze-type musical boxes - as the work of the Helvetic Company. A 1928 issue of the US trade journal of Toy World reported that the Helvetic Company held the exclusive manufacturing rights to teddy bears containing such mechanisms, but it is not known whether Helvetic was a US company importing the mechanisms from Switzerland, or a Swiss company exporting musical teddies. The name Helvetic is derived from Helvetia, the Latin name for Switzerland, where the clockwork musical box was invented.
US: 1914-20s
During the early craze in the United States (c.1907), the American teddy bear aquired realistic bear features, such as an elongated muzzle, long limbs, and a hump, copying the example set by Steiff and other German manufacturers. From the end of World War I onwards, however, inferior quality, US-made teddy bears were developed. Now known in American arctophilic circles as "US stick bears", because of their reduced features, these bears were produced for the masses by many small, now forgotten, soft-toy factories. Unfortunately, these companies did not attach labels to their products.
France: 1920s-30s
BIRTH OF FRENCH SOFT-TOY INDUSTRY; ROD-JOINTED BEARS
Although already renowned for its mechanical bears, France did import teddy bears from Germany during the early years of the craze. However, the 1914-18 war and the resulting border closures led to the establishment of a French teddy-bear industry. Generally of lower quality than their German counterparts, French bears were often made of short, bristly mohair or of coloured rayon plush. Manufacturers often employed cheaper methods of attaching eyes and ears (they pushed them into holes in the sides of the head, for example), as well as an unsophisticated, exterior jointing system.
J.K. Farnell: 1920s-30s
ALPHA BEARS AND OTHER TRADITIONAL NOVELTY RANGES
Henry and Agnes Farnell, whose ealier family business made small textile items, established a soft-toy firm in their Acton home in west London after the death of their father, John Kirby Farnell, in 1897. J.K.Farnell made its name with the Alpha trade mark after World War I, building a factory and becoming a private limited company in 1921. By the end of the decade, the company had showrooms in London, Paris, and New York. Despite a fire that destroyed the factory in 1934, J.K.Farnell was operating again the following year with new lines and billing itself as the "world's premier soft-toy manufacturers".
Chad Valley: 1920s-30s
EARLY TRADITIONAL BEARS; BUTTON AND LABEL TRADEMARKS
The first Chad Valley traditional, jointed, plush teddy bears were manufactured in 1915-16, following the ban on German imports into Britain. "Chad Valley" was the trademark of Johnson Brothers who made stationery and board games at their works in Harborne, Birmingham. By 1920, the company had so expanded that soft-toy production was moved to a separate factory, the Wrekin Toy Works in Wellington, Shropshire; the business became known as The Chad Valley Co. Ltd. The teddy bears of the 1920s-30s were marked by a printed, celluloid-covered, metal button and/or a woven label.
Chad Valley: 1920s-30s
TRADITIONAL BEARS WITH ALTERNATIVE NOSE DESIGNS
Chad Valley expanded rapidly throughout the 1920s and 1930s, taking over five companies, including Isaacs & Co. and Peacock & Co. By the early 1930s, the company was advertising bears in fourteen sizes, including three that were available either "hard or soft stuffed". By the end of the decade, however, only kapok was being used. During this period, also, nose designs were modified: the rectangular, horizontally stitched nose and the thickly bound, oval shape that is now often referred to as the "typical Chad Valley nose".
Chiltern: 1920s-40s
DEVELOPMENT OF FAMOUS CHILTERN HUGMEE RANGE
Leon Rees inherited the Chiltern Toy Works from his father-in-law, Josef Eisenmann, in 1919. In 1920, he collaborated with Harry Stone, formerly of J.K.Farnell, to form H.G.Stone and Co., which became one of the foremost British soft-toy manufacturers of the time. The trademark "Chiltern Toys" referred to the company's location in Chesham, in the Chiltern Hills. Bears were made there until 1940 when the factory was turned over to war work. One of Chiltern's earliest teddy bears was Baby Bruin, the Bear Cub, of 1922. In 1937, the Wagmee series - similar to Schuco's Yes/No bear - was introduced.
Joy-Toys: 1920s-60s
BIRTH OF FIRST AUSTRALIAN SOFT-TOY MANUFACTURER
Joy-Toys was founded in the 1920s by Mr. and Mrs. Gerald Kirby of South Yarra, Victoria, and was probably the first Austalian commercial teddy-bear manufacturer. Before this, teddies were imported from Europe or they were home-made. After the Kirbys' departure to London in 1937 to form the soft-toy company, G.L.Kirby Ltd., Joy-Toys expanded under the leadership of Maurice Court, gaining the sole Austalian franchise for Walt Disney characters and opening a factory at Whangarei, New Zealand. In 1966, the firm was bought out by the British-owned company, Cyclops, and ceased business in the 1970s.
Merrythought: 1930s
EARLY DEVELOPMENT OF TWO TRADITIONAL BRITISH DESIGNS
In 1930, W.G.Holmes and G.H.Laxton opened a soft-toy factory in a building originally leased from the the Coalbrookdale Company, in Ironbridge, Shropshire. They registered their trademark Merrythought (a 17th-century English word meaning wishbone, and a symbol of good luck) that same year. In 1931, they produced their first catalogue, advertising two golden mohair teddy-bear designs: the Magnet range, which was designed, in four sizes, to "attract" the cheaper end of the market; and the Merrythought range, which evolved later into their key pattern, the M line.
Chad Valley: 1938-50s
ROYAL WARRANT LABEL; TRADITIONAL TEDDY BEARS
By the end of the 1930s, The Chad Valley Company was recognized as one of the world's leading toy manufacturers. It had expanded greatly and, in 1938, was granted the British Royal Warrant of Appointment. From that time, all of the firm's toys carried a label with the declaration "Toymakers to Her Majesty the Queen", referring to Queen Elizabeth, the wife of the monarch, King George VI. The wording changed in 1953 with the coronation of the present Queen Elizabeth II, when "the Queen" became "the Queen Mother" - a detail that is helpful when trying to date Chad Valley bears.
Chad Valley: 1930s-1940s
NOVELTIES; INTRODUCTION OF ALTERNATIVE PLUSH FABRICS
The Chad Valley Company produced a number of novelty items, beginning with its 1926 Rainbow Tubby Bear, with ruff and pierrot's hat. Its most popular novelty in the 1930s was Cubby Bear, which was made of brown and fawn alpaca plush and available in three sizes. This endearing bear was possibly the Chad Valley equivalent of Merrythought's Bingie. Cubby's baby brother Sonny Bear was made from biscuit-coloured plush and wore a bib. In 1934, Chad Valley produced Winnie the Pooh and various other A.A.Milne characters, populated by the BBC radio's Children's Hour programme.
Merrythought Magic
BRITAIN'S OLDEST FAMILY-OWNED, SOFT-TOY COMPANY
In 1919, W.G.Holmes and G.H.Laxton opened a small spinning mill in Yorkshire to weave yarns from raw mohair imported from such countries as Turkey and South Africa. During the 1920s, the partnership bought Dyson Hall and Co. Ltd, a mohair-plush weaving factory in Huddersfield. Seeking an outlet for their plush fabric, they decided to establish a soft-toy factory: Merrythought Ltd. Was founded in 1930. The following year they leased one of the buildings belonging to the Coalbrookdale Co. in Ironbridge, Shropshire, on the banks of the River Severn.
Merrythought: 1930s
BINGIE FAMILY SERIES AND OTHER PRE-WAR NOVELTIES
Soon after its foundation, Merrythought began making novelty teddy bears. The company made several soft alpaca bear-cub ranges ideal for young children, such as the very early Tumpy, and the later Chubby Bear of the mid-1930s; both are reminiscent of Chad Valley's Cubby Bear. Bobby Bruin and Teddy Doofings were a new departure. The latter, available in brown, blue, pink, and green plush, with sleeping eyes, was Mickey-Mouse-like and fully "poseable". The Bingie family - introduced at the firm's outset, and available throughout the 1930s - was especially popular.
UK: 1930s-50s
MINOR BRITISH COMPANIES; UNMARKED, LOWER QUALITY EXAMPLES
Several minor toy-manufacturers were in operation in the UK during the 1930s, many founded during World War I, but later forced into liquidation during the lean years of the late 1930s to the early 1950s. For example, W.H.Jones, a pioneering British soft-toy manufacturer, established in 1914, went into liquidation in 1937. The Teddy Toy Company, also established at the outbreak of World War I, became famous for its Softanlite teddies of the 1920s and 1930s, but eventually wound up business in 1951. Many manufacturers did not attach permanent trademarks, making identification difficult.
Dean's: 1920s-50s
DEVELOPMENT OF TRADITIONAL BRITISH BEAR; TWO FACTORY MOVES
Dean's produced their first catalogued teddy bears at their Elephant and Castle factory in London in 1915, although the company may have been making bears for other firms prior to this. By 1922-23 Dean's had registered its trade name "A1 Toys", observed in catalogues as triangular, card swing-tags. The bears came in three grades of plush, stuffed with wood-wool, and with either a squeaker or growler. From 1937-55 Dean's teddies were made at the new, purpose-built factory at Merton, Surrey, but few were produced during World War II, when the factory concentrated on producing war materials.
Knickerbocker: 1920-30s
TRADITIONAL MOHAIR PLUSH; POINTED MUZZLE DESIGN
The Knickerbocker Toy Company was first established in Albany, New York during the mid-nineteenth century, producing typical educational toys of the period, such as lithographed alphabet blocks. The unusual name "Knickerbocker" was derived from the traditional nickname for New York inhabitants, a reference to the original Dutch settlers' baggy breeches. A 1980 Knickerbocker label states that the company had been making soft toys for more than half a century. Certainly today the earliest bears attributable to Knickerbocker date from the 1920s when permanent labels were introduced.
Knickerbocker: post-World War II
TRADITIONAL DESIGN WITH INSET MUZZLE, AND NOVELTIES
The post-war, Knickerbocker traditional design was typified by the inset, rounded muzzle of clipped plush, chubby body, and round head with high forehead, although still retaining the large ears seen on some pre-war bears. As well as beginning to use synthetic fabrics at this time, the company also adopted "spangle" eyes - of glass, and later of plastic - as well as felt noses and tongues. Knickerbocker's pre-war "Animals of Distinction" logo was joined by the new registered "joy of a Toy" trademark in the 1950s. The company regained the license for making "Smokey Bear" from Ideal from the 1960s until the late 1970s.
Japan: 1945-90s
SYNTHETIC MATERIALS; ROD JOINTING; MECHANICAL BEARS
The Japanese had produced moulded, bisque and celluloid teddy bears from the 1920s; the post-war era saw Japan leading the technological field (from 1945 to 1950 the "Made in Japan" label changed to "Made in Occupied Japan"). From c.1950 to 1970 Japanese manufacturers produced clockwork and battery-operated tin bears. They also made traditional teddies with mechanical devices, such as the Kamar Toy Company's Dear Heart with a battery operated "beating" heart. In the 1980s, Tokyo's First Corporation described itself as Japan's premier supplier of quality stuffed animals to the world.
Australia: 1930s-60s
DEVELOPMENT OF AUSTRALIAN-MADE TRADITIONAL BEAR
Several Australian soft-toy manufacturers were established in the 1930s, but the scarcity of traditional materials limited teddy production during World War II. Sheepskin bears with leather or suede pads and noses date from this period, when the stiff-necked Australian bear (without a neck joint) was developed, saving on card and metal. Some new companies emerged in the 1950s, such as Parker Toys of Brunswick, Victoria, and Barton Waugh Pty. Ltd. of Hurstville, New South Wales, but by the 1970s, many established firms had gone out of business, unable to compete with cheap imports from East Asia.
Character: 1945-83
DEVELOPMENT OF TRADITIONAL AND UNJOINTED DESIGN BEARS
Two New Yorkers, Caesar Mangiapani and Jack Levy, established the Character Novelty Co. in 1932, at 14 South Main Street, Norwalk, Connecticut. The business really began to develop after World War II, when it started to produce a wide range of soft toy animals, including teddy bears. The toys were designed by Caesar Mangiapani, and his partner managed the sales side of the business. The company sold to all the major department stores, including Bloomingdales, and had a showroom in New York. Jack Levy retired in about 1960, but the business continued until 1983, when Caesar Mangiapani died.
Gund: 1930s-60s
TRADITIONAL AND UNJOINED DESIGNS
German emigrant Adolph Gund established Gund Manufacturing Co. in Norwalk, Connecticut in 1898, moving to New York City in the early 1900s. The firm produced novelties, including soft toys, and added teddy bears in 1906. Jacob Swedlin, a Russian emigré and Adolph Gund's aide, bought the firm after Gund retired in 1925. He was responsible for the firm's expansion and procured the license to produce Walt Disney characters. Until 1971, the factory was sited in Brooklyn, and the offices in New York City, moving to Edison, New Jersey in 1973. Today, some of Gund's teddies are made in East Asia.
Ideal: 1930s-50s
JOINTED AND UNJOINTED; INTRODUCTION OF SYNTHETIC FABRICS
In the years before World War II, Ideal bears differed little from their earlier designs and they were not permanently marked, so date and positive identification can be difficult for collectors. Ideal's founder Morris Michton died in 1938 but, under the leadership of his son Benjamin, the post-war era was a highly productive one, with the introduction of new designs and materials, a permanent trademark, as well as the new name of Ideal Toy Corporation. The company was granted the licence for the first Smokey Bear soft toy (promoting the US Forest Fire Prevention Campaign), which was introduced in 1953.
Merrythought: 1940s-50s
POST-WAR TRADITIONAL BEARS AND REDESIGNED LABEL
During World War II, Merrythought made few bears, as the Ironbridge factory was taken over by the British Admiralty for map-making and storage purposes. A room in nearby Wellington was rented for toy production, buy eventually all work turned to the war effort. The traditional bear design remained unaltered after the war, except for the effects of rationing on the quality and quantity of fabric. The button trademark was phased out, but the foot-label was still used, with the words printed on instead of being embroidered, as before the war; in 1957, "Ironbridge, Shrops." Replaced "Hygienic Toys".
J.K.Farnell: 1945-68
TRADITIONAL AND NOVELTY BRITISH BEARS; REDESIGNED LABEL
The embroidered Farnell label was replaced, after World War II, by a printed, satinized label, with "Alpha" in a shield shape - a shape also used for swing-tags at this time. Although Alpha teddy bears remained Farnell's major line, the company also advertised La Vogue nightdress cases, and, in 1960, it registered Mother Goose as the tradename for a range of washable soft toys. In 1959, the head office and some production was transferred to Hastings, Sussex; in 1964 the lease for the Acton Alpha Works terminated and all production was then moved to Hastings. The business was sold in 1968.
Pedigree: 1937-50s
TRADITIONAL BRITISH BEARS FROM MERTON AND BELFAST FACTORIES
Pedigree Soft Toys Ltd, was a subsidiary of Lines Bros., the largest toy manufacturer in the world in the 1930s-50s; it originally operated from Lines' Triang Works in Merton, Surrey. The first catalogue offering Pedigree Soft Toys was produced in 1937, although the tradename had been used since the early 1930s for Lines' pram range. Soft and chassis toys continued to be made in Merton until the 1950s when production was transferred to the company's Castlereagh factory in Belfast, N. Ireland. Pedigree bears were also made in factories around the world including one in Auckland, New Zealand.
Gebrüder Hermann: 1948-c.1970
TRADITIONAL AND NOVELTY BEARS; NEW POST-WAR FACTORY
After World War II, when Sonneberg became part of the Soviet Occupied Zone of Germany, Bernhard Hermann, fearing the communist regime, sent his son Werner to the small town of Hirschaid, in the American Occupied Zone, to set up a new factory there. By 1951, the whole family had been relocated and the business, owned by the three brothers, became know as Gebrüder Hermann KG. Hellmut was director of operations, Artur was business manager, and Werner was product manager and designer. The company thrived, reproducing traditional designs and introducing novelty ranges.
Hermann & Co: 1940's-60s
TRADITIONAL INSET MUZZLE AND NOVELTIES
In 1947, Max Hermann's son, Rolf-Gerhard, joined the family business, which then took on the name, Max Hermann & Sohn. In 1949, they founded the subsidiary company, Hermann & Co. KG, in Coburg, Bavaria, in what was then the US Occupied Zone of Germany, about 15km (9 miles) from Sonneberg. Fearing the Communist regime, they moved Max Hermann & Sohn and the family home to Coburg in 1953, joining Hermann & Co. KG there. Max died in 1955, leaving the business in the hands of Rolf and his wife, Dora-Margot. The company eventually became known as Hermann-Spielwaren.
Steiff: 1940s-early 1960s
POST-WAR, REDESIGNED, TRADITIONAL ORIGINAL TEDDY
Raw materials became increasingly difficult to obtain from 1939, and in 1943 Steiff ceased toy production, becoming a munitions factory for the rest of World War II. After the war, the firm made small quantities of bears, often from low-quality fabrics. Steiff remodelled their Original Teddy design in 1950; the new version had shorter limbs and was available in 23cm (9in) and 35cm (14in) sizes, in caramel-coloured and dark brown mohair. A year later, the range increased to ten sizes and included white and beige mohair plush. The bears also carried newly designed buttons and printed card chest-tags.
Dean's: 1950s
BRITISH POST-WAR NOVELTIES; MOVE FROM MERTON TO RYE FACTORY
The first Dean's catalogue after World War II appeared in 1949, offering a much reduced range due to the shortage of raw materials. However the company, with a reorganized sales force, was soon back on its feet. A further boost to business was provided by the birth of London Zoo's first polar bear cub Brumas in 1949, generating great demand for white bears. In 1952 a new assistant designer, Sylvia R. Willgoss, joined Dean's and introduced many novel designs. She succeeded Richard Ellett as head designer in 1956 when the company moved from Merton, Surrey to new premises in Rye, Sussex.
Chad Valley: 1950s-60s
NOVELTIES, AND DEVELOPMENTS IN TRADITIONAL DESIGN
Post-war advances in the plastics industry had their effect on teddy bears. During the 1950s, Chad Valley gradually replaced glass eyes with plastic ones and produced some teddy bears with realistic, moulded plastic noses. The company also began to introduce nylon and other synthetic fabrics into its range, although the basic bear design remained the same. Radio had influenced the toy industry since the early days, but in the 1950s Chad Valley obtained the sole rights to manufacture Harry Corbett's mischievous Sooty glove puppet, which featured in a popular children's television programme from 1952.
Chiltern: post-World War II-1950s
POST-WAR CHILTERN HUGMEE AND NOVELTY TEDDY BEARS
Towards the end of World War II, it became clear the H.G.Stone's factories in Tottenham, north London, and Chesham, Bucks., would never be able to meet the demand for Chiltern toys, and so in 1945 the company obtained a site near Pontypool, in south Wales, to build a new and larger factory with modern facilities. The company set up a school to train young girls and women in soft-toy production techniques in readiness for the factory's opening in 1947. The new factory was extended on several occasions during the highly productive, post-war period, when up to 300 workers were employed.
Chiltern: c.1958-early 1960s
INTRODUCTION OF MOULDED PLASTIC NOSE AND WASHABLE TEDDY BEARS
The company H.G.Stone first used moulded plastic noses on its Chiltern bears in about 1958. Originally sewn on, the noses were later locked-in with washers, in keeping the the new safety regulations. Many of the older Chiltern lines, such as the Hugmee range, were then given plastic noses for a new look. In about 1960, a sleeping bear was introduced, with plastic nose; black, felt, closed eyelids; and a bell in each ear. Washable teddy bears became available in 1964, the year that H.G.Stone & Co. Ltd became part of the Dunbee-Combex group, makers of vinyl and rubber toys.
Steiff: 1950s
NEW NOVELTY BEARS; MODIFIED EARLIER DESIGNS
In the 1950s, Steiff introduced several "new-look" teddies into its programme, though some still followed pre-World War II designs. The jubilee celebrations of the first Steiff teddy bear in 1953 heralded not only Jackie-Baby but also Nimrod-Bear, dressed in a hunting suit, available in four different colours of felt, and carrying a wooden rifle. Steiff made a new 30cm (12in) Teddy-Baby and used the same head design on its 1950s Teddyli, which had a soft fabric body, dangling, unstuffed arms, and stiff legs. Some had rubber bodies but, due to the perishable nature of this material, few survive intact.
Schuco: 1949-76
POST-WAR NOVELTIES: CLOCKWORK, FLEXIBLE, TALKING BEARS
Post- war production recommenced at Schreyer and Company's Schuco plant around 1949. New, novelty lines included the clockwork Rolly Bear (1954) wearing roller skates, and the Dancing Bear (1956-62) who turned in circles while throwing a ball up and down. When Heinrich Müller died in 1958, his son, Werner, took over alongside manager, Alexander Gitz. In the 1960s, the Bigo Bello series was introduced; this included Parlo, the talking bear, (speaking German, French, or Italian) with a pull cord mechanism (1963). Schuco was bought by Dunbee-Combex-Marx in 1976.
Germany: post-1945
SIMILAR TRADITIONAL STYLES; INTRODUCTION OF TAGGING
Many manufacturers operated in the Neustadt area after World War II. Some, like the two Hermann factories, had recently arrived from nearby Sonneberg following Russian occupation. Post-war designs did not change much from those of the pre-war period: many firms used similar patterns with narrow bodies, straight legs, small feet, and inset muzzles. By this time, however, several firms had introduced labels to their products to aid identification and recognition. The labels varied in form, and included triangular tags, scalloped, circular tags, chest-buttons, and oblong, metal, foot-tags.
Germany: post-1945
ZOTTY LOOK-ALIKES; SYNTHETIC MATERIALS
Certain German manufacturers borrowed ideas from Steiff's novelty lines of the 1950s, such as the popular Zotty range. Both of the Hermann factories and Clemens produced their own Zotty bears, while other firms hinted at the Zotty design by combining shaggy fur and an open mouth with inset muzzle. The traditional teddy remained popular, while incorporating modern materials and safety measures. Cheaper East-Asian imports forced some firms, such as Petz and Eli, to close during the 1970s; others, such as Heunec, assembled some of their bears outside of Germany to cut costs.
Switzerland & Austria: post-1945
FIRMS BASED IN ZURICH AND GRAZ
Since the 1920s, Switzerland has exported its famed musical mechanisms to the United States, United Kingdom, and Germany, for use in teddy bears. The Swiss did not generally make teddy bears themselves, although the company MCZ Schweizer Plüschtierchen (meaning little Swiss plush animals) operated after World War II. A number of Austrian teddy-bear manufacturers, including Schwika, Fechter, and Schenker, based in Graz, and SAF in Mittendorf, also existed in the post-war era. The Berg company in Fieberbrunn is currently the largest teddy-bear manufacturer in Austria.
Merrythought: 1940s-60s
CHEEKY DESIGN AND OTHER POST-WAR NOVELTY BEARS
The Cheeky design was so named during the 1956 British Toy Fair because of the bear's wide smile. The "bell in ear" concept was later borrowed by other manufacturers as well as being used again by Merrythought in its Pastel Bear of 1957, a soft-stuffed and unjoined, artificial-silk plush bear. Merrythought reused the Cheeky design in different plushes and again, in 1962, with an open mouth. From the late 1950s on, the company also produced many soft toys based on television or movie cartoon characters - Sooty, a British TV glove puppet appeared in 1960, and Disney's Winnie the Pooh in 1966.
Wendy Boston: 1945-76
DEVELOPMENT OF FIRST FULLY WASHABLE TEDDY BEAR
Ken and Wendy Williams (née Boston) started their pioneering, soft-toy business in south Wales after World War II and moved to larger premises, at Crickhowell and Abergavenny, in 1948. As Wendy Boston (Crickhowell) Ltd., they invented the safe, screw-locked, plastic eye and then, in 1954, the first washable teddy bear, which revolutionized the soft-toy industry. A decade later, as Wendy Boston Playsafe Toys Ltd., they were producing over a quarter of the UK's total, soft-toy exports. In 1968, they were taken over by Denys Fisher Toys (subsequently Palitoy and General Mills), but the factory closed in 1976.
UK: post-World War II-c.1970
BRITISH INDUSTRY STRUGGLES; SHEEPSKIN AND TRADITIONAL
Several new companies were established in the UK after World War II. Due to the rationing of traditional mohair at the time, these companies made teddy bears of sheepskin, a material that remained popular until the 1960s. The economic climate in Britain during the 1970s forced the demise of many newly formed traditional teddy-bear manufacturers: Gwentoys Ltd (established in 1965) was taken over by Dean's in 1972; Acton Toycraft Ltd. (established in 1964) closed in the 1970s; and Real Soft Toys (established in 1969) was later taken over by Lefray Ltd., another post-war firm.
Dean's: c.1960-80
TRADITIONAL AND UNJOINED BEARS MADE BY SUBSIDIARIES
The 1960s and 1970s was an era of change for Dean's Rag Book Company Ltd. Its main production continued at the factory in Rye, Sussex, which was extended in 1961. The company used the Childsplay Toys trademark until 1965, when Childsplay Ltd. (one of two divisions formed in the 1950s, the other being Merton Toys Ltd.) became Dean's Childsplay Toys Ltd. From that time, the familiar fighting dogs logo was dropped from the label. In 1974, two years after the buyout of Gwentoys, some production moved from Rye to Pontypool in south Wales. The Rye plant eventually closed in 1980.
Steiff: 1960s-90s
NEW TRADITIONAL AND UNJOINED BEARS; SYNTHETIC FABRICS
Steiff developed a number of designs at this time, notably in the soft-filled, unjoined range of teddies. Zooby of 1964 was an unjointed, standing bear with felt claws, whereas Tapsy was less menacing, with her airbrushed, smiling face and short, sleeveless dress. In 1975, Steiff revived the ever-popular Zotty with a new Minky Zotty in a mink-like synthetic plush. During this time, manufacturers increasingly used man-made fabrics for the outer-skin, and foam-rubber for the filling. They used airbrushing techniques, with non-toxic paints, for defining facial features.
Chad Valley: 1960-78
TRADITIONAL AND UNJOINTED BRITISH BEARS: CHILTERN/CHAD VALLEY TAKEOVER
In 1960, when it celebrated its centenary, Chad Valley was operating seven factories and employing over 1,000 workers. After Chiltern Toys became a subsidiary in 1967, it became the largest manufacturer of soft toys in the UK. The 1970s recession, however, led to the closure of the Wrekin Works at Wellington, leaving Pontypool as the company's only surviving soft-toy plant. In 1978, Chad Valley was taken over by Palitoy, later to be bought by US-owned Kenner Parker. The tradename was bought in 1988 by Woolworths, who introduced a new range of Chad Valley soft toys, made in East Asia.
Pedigree: 1960s-80s
WASHABLE, SYNTHETIC MATERIALS; NEW CANTERBURY LABEL
In the 1960s, Pedigree factories in Northern Ireland and New Zealand were making teddy bears. This period saw an increase in the use of washable, synthetic materials, such as nylon plushes and foam-rubber stuffing. Pedigree later introduced novelties, such as the battery-operated Simon the Walking Bear and a talking Rupert Bear. In 1966, when the Lines Brothers group reorganized into Rovex Tri-ang Ltd., Pedigree - a subsidiary of Lines Brothers - moved all its soft-toy production to Canterbury, England. Dunbee-Combex-Marx took over Lines in 1972. Pedigree ceased business in 1988.
Merrythought: 1970s-80s
MODERN "M" DESIGN; TRADITIONAL BEARS AND NOVELTIES
During this period, the traditional, golden mohair "M" teddy continued to be made, but additional colours were also introduced. Updating of the design began in 1983 with the Aristocrat Bear, was available in seven sizes, with shaved muzzle, and dropped outer stitch nose design Merrythought's popular Cheeky design was reintroduced during the 1970s, and was available in both mohair and synthetic plush. In 1972-73, the London Bears, dressed as Guardsman, Policeman, Beefeater, or Highlander, were introduced; the 45cm (18in) Beefeater and Guardsman bears were reinstated in 1985.
Australia & New Zealand: 1970-90s
COMPETITION FROM EAST ASIA; GROWTH OF COLLECTORS' BEARS
In the 1970s, several manufacturers based in Australia and New Zealand - for example, Luvme Toys and Pedigree of Auckland - were forced out of business by cheaper East Asian imports. New Australian firms, including Teddy & Friends, Tomfoolery, and C.A.Toys, emerged, designing the bears themselves, but having them assembled in China or Korea. Jakas remained one of the few firms to make all-Australian bears in the 1980s and 1990s. Smaller firms, such as Sheepskin Products Ltd., Harrisons Textiles, and Robin Rive's Robbity Bob, also appeared, some targeting the collectors' market.
US: 1950s-80s
SAFE, SOFT, AND SYNTHETIC BEARS MADE IN EAST ASIA
In the late 1950s and early 1960s, several new companies were formed in the United States: R.Dakin & Co. (1955); California Stuffed Toys (1959). They set a trend by manufacturing their bears in East Asia where labour cost were much cheaper. Many old-established firms still flourished, such as the Mary Meyer Corporation and Gund, who introduced its innovative Luv-me-Bear in the early 1970s. However, the 1980s saw the demise of Knickerbocker, Character, and Ideal, whose teddy-bear range was discontinued after the takeover by CBS Inc.
US: late 1970s-80s
MASS MARKET, SPECIAL EDITION, COLLECTORS' BEARS
From the late 1970s, many US teddy-bear firms began to make special editions, sometimes limited to a few thousand, for the burgeoning collectors' market, in addition to their standard ranges of toys. Gund, for example, introduced its Collectors Classics range in 1979, and its annual Gundy limited=edition series from 1983. Bears were made to mark special occasions, such as the anniversary of the firm. In 1988, for example, both California Stuffed Toys and Determined Productions Inc. produced bears representing the first Ideal bear, in celebration of the 85th anniversary of the birth of the teddy bear.
UK: 1970s-80s
NEW FIRMS; TRADITIONAL AND UNJOINED, SYNTHETIC BEARS
Despite the fact that many British firms making traditional-style teddy bears closed down or were taken over in the 1970s, several new soft-toy companies were established and many of these flourished as a result of the craze for teddy-bear collecting. Little Folk began making soft toy animals in 1976, but its first teddy bear, introduced in 1980, became the company's most important product. Alresford Crafts (1970-92) also made soft toy animals originally, but later concentrated on teddies. Big Softies (est. 1978) turned to traditional teddies about 1982, and now focuses on the collectors' market.
House of Nisbet: 1976-89
PETER BULL-INSPIRED BEARS AND COLLECTORS' BEARS
In 1975, Jack Wilson acquired Peggy Nisbet Ltd., a company specializing in portrait dolls. He renamed the firm, House of Nisbet Ltd., and introduced its Childhood Classics traditional teddy bears. Peggy Nisbet's daughter, Alison (who later married Jack Wilson) designed the range. The firm was known for its limited-edition character bears. In 1979, Nisbet invited British arctophile Peter Bull to collaborate on the creation of a Bully Bear range. Nisbet reproduced his bear, "Delicatessen", in 1987, using distressed mohair, a material that Jack Wilson helped to invent. Dakin UK bought House of Nisbet in 1989.
North American Bear Co: 1979-92
PERSONALITY BEARS, SOME COSTUMED, FOR COLLECTORS
The North American Bear Company was founded by New Yorker, Barbara Isenberg, following the creation of Albert the Running Bear - the hero of three books that Barbara co-wrote. The Very Important Bear Series is based on historical, literary, and Hollywood characters; each is given a punning name - hence the phrase "The ones with the puns". Apart from bears such as Oatmeal and Ruggles, most are clothed, including the very popular VanderBear family. The bears are created by plush designers and Barbara Isenberg; and the bears' costumes are designed by Odl and Katya Bauer.
Russ Berrie: Mass-produced Bears
MODERN BEARS FROM EAST ASIAN FACTORIES; SOLD WORLDWIDE
Russ Berrie and Company Inc. manufacture and distribute the world's largest range of "impulse gift" products, including soft toys, mugs, figurines, greetings cards and posters, candles and dolls. Now a world-wide organization, with sales topping $400,000,000, the company has been a leader in the soft-toy industry since the late 1970s, selling to over 95,000 international retailers in a variety of locations such as shopping-malls, airports, hospitals, and college campuses, and as far apart as Africa, the Middle East, India, Russia, Iceland, Europe, North America, and Australasia.
Canterbury Bears: 1980-90s
TRADITIONAL COLLECTORS' BEARS BY A BRITISH FAMILY BUSINESS
John Blackburn established Canterbury Bears with his daughter Kerstin in 1980, at their home in Westbere, Kent. His wife Maude and children Mark and Victoria later joined the firm which moved to its present workshop in Littlebourne, a village outside Canterbury, in 1984. Canterbury Bears are fully jointed, and are made of natural or top quality synthetic fabrics; they come in a Classic or Special range, which expands each year. They often have unusual features, such as partially shaved faces or unique claws. The firm introduced special commissions, limited editions, and replicas in later 1980s.
Steiff: 1980-92
REPLICAS FOR COLLECTORS; SPECIAL COMMISSIONS
In 1980, a limited-edition replica of the 1905 Original Teddy was produced to celebrate the centenary of Steiff's earliest soft toy, initiating an annual programme of reproductions of archive samples (often in limited editions). Other trends followed: copies of one-off celebrity bears, such as "Alfonzo" and "Happy"; editions exclusive to certain countries; special collectors' items, such as the Goldilocks and the Three Bears sets; and a miniature historical series. Special commissions, beginning with the 1970s Olympic mascot, Waldi, have also been produced for museums and shops.
Gebrüder Hermann: 1980s-92
UNJOINTED BEARS; COLLECTORS' SPECIAL EDITIONS AND REPLICAS
Following the retirement of the original three Hermann brothers, the 1980s saw this company under the management of their daughters. Although still producing teddy bears for children, the business began to expand into the field of adult collectables. In 1984, Model 63 was produced, replicating the classic first Gebrüder Hermann teddy bear. Other replicas and special limited editions followed, including Bernhard Bear (named after the original founder). Special commissions included three 91cms (36in) bears made for the store P. & E. Rubin, each in a limited edition of ten.
Germany: 1980s-90s
TRADITIONAL RANGE INCLUDING LIMITED EDITIONS AND REPLICAS
Since the 1980s, many German firms have been making bears specifically aimed at collectors. These are either traditional (sometimes limited-edition designs) or replicas of their own or other firms' earlier lines. In 1992 Hermann-Spielwaren, for example, introduced a limited-edition replica of a teddy made in 1910 by the old Sonneberg firm, Leven. This commemorated the return of Leven to its rightful owners, Dora-Margot Hermann and her sister, after German reunification. Firms and also making bears to celebrate national and international events, such as Sigikid's 1993 United Europe bear.
Ireland: 1938-79
SUBSIDIZED TOY INDUSTRY AND TRADITIONAL STYLE BEARS
Irish manufacturers, such as Philip Sher's Hibernian Novelty Company in Dublin, had been making soft toys since the World War I period. In 1938, an Irish government department, the Gaeltacht Services Division (the Board of Gaeltarra Eireann from 1957), established a subsidized toy industry, operating three factories. (Gaeltarra Eireann means "Irish produce"). The toys were marketed from Dublin until 1969, when the head offices moved to County Galway. Because Ireland remained neutral during World War II, exports of Irish soft toys rose dramatically at this time to meet overseas demand.
Merrythought: 1982-92
COLLECTOR BEARS; REPLICAS AND SPECIAL COMMISSIONS
In 1982, Merrythought introduced a range of limited-edition teddies for import into the US by Tide-Rider Inc. of Baldwin, New York - a partnership that continues today. Novelties included a green/blue, traditional-style teddy bear and the 1984 Seasonal Bear series, in which each bear represented either Spring, Summer, Autumn, or Winter. In 1992, Merrythought introduced Mr and Miss Mischief, depicting naughty "children". By 1986-87, replicas of Punkinhead and the Magnet bear were in production followed, in 1992, by replicas of Mr Whoppit, Bingie, and Titanic survivor Gatti.
Dean's: 1980s-90s
COLLECTORS' SERIES; PLAINTALK TAKEOVER; NEW LABEL DESIGN
In 1981, Dean's launched into collectables with a limited-edition series of three bears inspired by Norman Rockwell illustrations. Aiming at the US market, the company also made a nightshirt-clad Porridge Bear, based on a 1909 illustration by Jessie Willcox Smith. In 1983, Dean's produced a limited-edition, 80th anniversary bear, and in 1984, it collaborated with Donna Harrison and Dottie Ayers of the Baltimore shop, The Calico Teddy, to make Teddy B and Teddy G to their design. In 1986, Dean's was taken over by the toy and gift importers Plaintalk, forming The Dean's Company (1903) Ltd.
France: post-1945
NEW COMPANIES PRODUCING CUDDLY, UNJOINTED BEARS
Some French companies founded before World War II, such as Pintel and A.L.F.A. (producing popular, dressed teddy bears from 1936), continued after 1945, but using synthetic materials. Several new companies were also established during the 1950s and 1960s, such as Anima (1947), Boulgom (1954), and Nounours (1963). They all used the new, foam-rubber filling that revolutionized the soft-toy industry. Though some manufacturers failed during the 1970s and 1980s, several were bought by Nounours who, by the 1990s, was responsible for 80 percent of all French soft-toy exports.
Europe: 1930s-80s
EASTERN EUROPE; MEDITERRANEAN; SCANDINAVIA; BENELUX
From the interwar years until its nationalization in 1948, Czechoslovakia had a thriving teddy-bear industry. In 1938, Hamiro was the second largest European soft-toy manufacturer and, from 1925 until 1948, Wilhelmine Walter made Kersa bears at Lobositz, then in Bohemia. Poland also was a major exporter of teddy bears from the 1950s. Lenci introduced teddies to Italy in 1931 (Three Bears, with open mouths and bibs); GZB made similar examples, and Trudi and Jocky have produced bears in more recent years. A few teddies originate from Spain, such as G. Fali's Osito, a c.1959 googly-eyed baby bear.
Worldwide Expansion: post-1945
EXPORT AND HOME-MARKET TRADE BY ISRAEL, CANADA, CHINA & SOUTH AFRICA
After World War II, teddy-bear manufacture was no longer restricted to Europe and the US. Many countries, including China, Israel and Brazil, began making cheap-quality bears largely for the export market to the UK, US, and Australia. Canada, too, established several soft-toy companies during the 1950s, such as Ganz Brothers and Mighty Star Ltd. who, by the 1990s, also produced a range of collectors' bears to meet the demand at home and abroad. In South Africa, teddy bears are manufactured primarily for the home market, such as those produced by Prima Toys' Durban-based factory.
Mass-market Collectables: 1980s-90s
MASS-PRODUCED, ARTIST-DESIGNED BEARS FOR COLLECTORS
The growth of arctophily prompted an alliance of bear artists and manufacturers to produce mass-market, limited-edition collectables. The US company Applause heralded this approach by introducing Robert Raikes' bears to its range in 1985. From 1987, the House of Nisbet in Britain reproduced the designs of well-known US artists, including Carol-Lynn Rössel Waugh, Beverly Port, Ted Menten, Dee Hockenberry, and April Whitcomb. By 1990, other companies in the UK, US, and Germany had followed suit. Limited editions could number as many as 10,000 when produced by major manufacturers.
A HISTORY OF VINTAGE CHAMPAGNE
Henri Abelé
Established in 1757, Henri Abelé is the third oldest champagne house still trading and one with an interesting history closely linked with innovations in champagne-making.
In 1834, Auguste Ruinart de Brimont, great-nephew of the founder, teamed up with Antoine Muller, former chef de caves at Veuve Clicquot, who had helped the Widow Clicquot develop the technique of remuage. Fifty years later, in 1884, dégorgement à la glace, the method of disgorging now used throughout the champagne industry, was invented in the Abelé cellars. In 1942, control of the firm passed to the Compagnie Française des Grands Vins, and in 1985 the firm was purchased by Freixenet, the giant producers of Cava sparkling wine. José Ferrer Sala, head of Freixenet, after tasting Henri Abelé champagne for the first time, refused to buy a bottle. Was he disappointed? Underwhelmed? Not a bit. Señor Ferrer so liked the wine that he decided to buy the company.

The style of the Abelé champagnes is reputedly dry, delicate and floral. That is certainly true of the non-vintage Cuvée Sourire de Reim, so named after the guardian angel of Reims Cathedral who grins at you from the label. It is an excellent, consistent wine, light gold in colour, with tiny bubbles, its flowery yet mellow character coming from an unusual composition for a non-vintage cuvée - up to 60 per cent Chardonnay, 30 per cent Pinot Meunier, and 10 per cent Pinot Noir - and a rather longer aging period in the bottle, I would guess, than the modest two to two-and-a-half years claimed for it by the house. The non-vintage Rosé Brut is a less subtle but flavoury wine; pink-coloured with a copper tinge, its zesty style may be due to the skin contact method used to partially colour the champagne; it finishes with a slightly caramelized note, however, that for me militates against finesse. The vintage wines are a bit uneven in quality. Predominantly Pinot Noir, the 1982 Grande Marque Impériale seems to be losing its fruit, tastes low in acidity and by the House's own admission is less successful than the 1976 and the 1975 vintages. The 1983 Grande Marque Impériale is better than the 1982, with crisper definition of flavour and a better fruit-to-acid balance. In a different league is the Blanc de Blancs Réserve du Repas, a wine made only in great years. The 1983 is a beauty, impeccably dry but with the mellow creamy perfection of flavour that comes from top-flight Chardonnay champagne which is allowed to mature properly for a decade.
Michel Arnould
Michel Arnould and his son Patrick are typical of Champagne growers whose grand cru grapes are much in demand for the blends of the grandes marques.
Arnould still grows for Bollinger, although he also now makes and markets his champagnes under the Arnould label from his 12 hectares/30 acres of superbly sited vineyards at Verzenay. Arnould champagnes are distinguished from other growers' monocrus by their breed, balance and creamy texture. Their wines are every bit as good as the non-vintage cuvées of the great houses and they always score very highly in blind tastings.
The Brut is a true Blanc de Noirs (100 per cent Pinot Noir) and a blend of wines from two vintages, aged for three years in the bottle, and ready to drink. It shows gorgeous creamy fruit, plenty of body, but is never over-extracted or heavy in flavour; it is very moreish and you invariably want a second, third and fourth glass - always the sign of a really good champagne for all occasions.
The Demi-Sec is identical in composition to the Brut, except it has a higher dosage and is obviously sweeter; try it with tarte tatin, the glorious French upside-down apple tart. Brut Réserve, definitely dry, is blended from two-thirds Pinot Noir and one-third Chardonnay, the latter giving a "lift" and sharp definition to this top cuvée, its touch of austerity making it a wine for special-occasion fish dishes, such as roasted sea-bass with fennel.
An Arnould champagne would be a desert island wine of my choice, encouraging me to throw away the loaded revolver and wait for the sight of the rescue ship on the far horizon.
Ayala
Ayala vintage wines are discreet champagnes for those who like delicacy rather than power.
A famous champagne name in the past, Ayala is rather out of fashion these days. The firm was founded in 1860 by Edmond d'Ayala, the son of a Colombian diplomat, who married Gabrielle d'Albrecht, niece of the Vicomte de Mareuil. Part of Gabrielle's dowry was a Mareuil vineyard, rated at 99 per cent on the echelle des crus, which this independent grande marque house still owns.

Ayala champagnes are pale in colour, light-bodied and definitely dry. In my experience the non-vintage Brut is very variable in quality; one bottle sampled in London in November 1993 was green, lean and mean, a second tasted in France two months later was subtle and fine. The Brut Rosé (100 per cent Pinot Noir) is straightforward, soft and round, though its flavour tails off quickly in the mouth.

The vintage wines are in a different league. The 1985 is a real success in an outstanding year, the lingering taste of high-class Pinot Noir (70 per cent of the grape mix) making this a delicious wine and one to search out. The 1985 Blanc de Blancs does not lack class but it needs keeping until 1995 to soften its mouth-puckering acidity. The prestige Grande Cuvée, currently the 1985 soon to be joined by the 1988, is also a bit young to drink but it has a latent complexity of nutty Chardonnay-dominated flavours which will eventually blossom if you have the time, space and money to age this wine.
Barancourt
In the stratified champagne world of grandees and peasant farmers, Barancourt's is a rare modern tale of little guys becoming big shots.
In 1966 three Bouzy growers - Brice, Martin and Tritant - joined forces to make and market champagne, later resuscitating the famous name Barancourt for their brand. During the 1970s the partners bought grand cru vineyards, especially in Bouzy, Cramant, and in the Aube. They now grow all three champagne grapes in a domaine totaling nearly 100 hectares/247 acres. Much of their production, including all the Pinot Meunier, is sold to other houses, but wines on the Barancourt label are made from grand cru Pinot Noir and Chardonnay. The Barancourt style is difficult to pinpoint, since the range is wide. You could say these are champagne-makers' champagnes, with a firm strong character of the crus from which they come. They are anything but showy, need an awful lot of aging and maybe lack an easy charm.

The non-vintage Brut Réserve is a well-structured wine (80 per cent Pinot Noir) but with a yeasty character which subdues the fruit. The non-vintage Blanc de Blancs is light and well balanced, yet this is an austere, very young-tasting wine, its potential Chardonnay flavours only half realized in the glass (tasted January 1994). The non-vintage Brut Rosé is full-coloured and fruity and much better value than the expensive, rather heavy and autolytic 1985 Grand Cru Rosé. The vintage wines, currently the 1985s, are decent champagnes - the monocrus Bouzy and Cramant are worth trying - but they all need to age longer. The Barancourt Bouzy Rouge, a still Coteaux Champenois wine, can be delicious in great years like 1982 and 1985. The 1990 will be spectacular. Barancourt was sold to Vranken-Lafitte in 1994.
Beaumet
Founded at Pierry in 1878, Beaumet is now owned by Jacques Trouillard and operates from splendid premises in Epernay's beautiful Park Malakoff.
The company owns 80 hectares/198 acres of vineyards both on the Côte des Blancs and above the Marne, the jewels being the 30 hectares/74 acres of grand cru Chardonnay at Avize, Cramant and Chouilly. So it is not surprising that by far the best wine here is the Cuvée Malahoff Blanc de Blancs, which is aged for a minimum of seven years; both the 1982 and 1985 are first-rate 100 per cent Chardonnay champagnes, gold-green in colour, nutty and creamy, yet fine-drawn and long. Over-shadowed by the Malakoff, the others in the range are decent champagnes (usually with a significant percentage of Pinot Meunier) for those who like flavour rather than finesse. The non-vintage Brut makes easy drinking; the Rosé Brut is dark pink with a black grapes fruitiness; and both the vintage-dated Blanc de Noirsand the 1985 Brut are mouth-filling and mellow. Beaumet is a better known name in the USA and the UK than in France.
Beaumont Des Crayères
A champagne cooperative created in 1955, now with 200 member-growers. For quality and value for money, Beaumont des Crayères champagnes take a lot of beating.
Beaumont des Crayères is unusual in that the size of its average member's vineyard is just a 0.5 hectares or 1¼ acres. This smallness of scale allows for a very strict control over the maturity of the grapes, which are then vinified with meticulous care in a modern winery by Jean-Paul Bertus, one of the best chefs de caves in Champagne.

The finesse and vivid flavours of Beaumont's champagnes have won press plaudits, notably from the authoritative Guide Hachette in France and the influential Wine Spectator in North America. The non-vintage Cuvée Réserve Brut is made largely from Pinot Meunier (50 per cent) which explains its lovely fruity aroma tinged with the scent of wild mushrooms; the palate is supple and mouth-filling, the finish long and persistent - and exciting champagne for a very reasonable price. Cuvée Rosé Privilege, again predominantly Pinot Meunier, has spicy fruit, though to my taste it is a little foursquare and obvious. Cuvée Rosé Privilege, made from roughly equal parts of the three classic champagne grapes, is a powerful wine with enough flavour to match roast guinea fowl. Cuvée Spéciale Nostalgie Millésimé 1985 (shortly to be replaced by the 1987) is a pure Chardonnay champagne, its incisive acidity and mineral flavour reflecting the chalky soil from which it came.
Albert Beerens
A small Aube grower, Beerens cultivates a vineyard of 6 Hectares/15 acres, planted with 80 per cent Pinot Noir, about 20 per cent Chardonnay and no Pinot Meunier.
Beerens makes just two champagnes for the export market. The very consistent Brut has a vibrant straw-gold colour, a lively yet subtle mousse and a round balanced flavour that comes from three or four years ageing before sale. The Brut Rosé is excellent. Salmon-pink in colour, racy, with a beautifully pure definition of fruit flavours, it is made with a good proportion of Chardonnay to which about 7 per cent still red Champenois wine is added. An unbeatable partner for a simply grilled lobster if you are in the mood for champagne. The exceptional quality of these wines comes from the company's low-yielding vines.
Paul Berthelot
This serious little champagne house, established for 100 years, uses 95 per cent of its own grapes from its vineyards around Ay.
The two brothers who run the firm are reluctant to give hard information about themselves, hence the shortness of this entry. However, the Brut Réserve is an excellent on-vintage champagne which knocks spots off many widely publicized brands: shimmering straw-gold, tiny bubbles and a creamy long flavour which suggest a lot of high-class Pinot Noir grapes in the blend. Other offerings include a fruity, well-balanced Rosé Brut and the prestige Cuvée du Centenaire 1983 (not tasted). Berthelot champagnes have found a niche in the cost-conscious UK market - no surprise, for they show an interesting ratio of quality to price.
Billecart Salmon
This small family-run grande marquee house, founded in 1818, is now one of the most innovative in wine-making techniques.
The house was founded by Nicolas-François Billecart, who had married a Mlle Salmon. Billecart quickly opened up markets around the world for his wines, but in 1830 disaster struck when an incompetent US agent, Mr Meyer of New York, lost the firm 100,000 gold francs. The family went into a commercial sleep for nearly 100 years, until 1926, when Charles Roland-Billecart put the firm's affairs on a sound commercial basis by selling the family vineyards to finance the increased champagne sales he had achieved since the end of the First World War. His grandson, François Roland-Billecart, now effectively runs the company, quietly expanding turnover year by year without compromising its very high reputation for quality.

Billecart looks for finesse as a house style, yet the delicacy of these champagnes is deceptive for they also have exceptional ageing potential. This is achieved, say the Billecarts, by a special fermentation technique. After the first clarification process (débourage), a second one is induced by chilling the must down to about 5°C/41°F, which acts as a filtration and eliminates most of the natural yeasts. The temperature is then raised to about 12-15°C/52-59°F, and fermentation proceeds slowly for about 21 days. Oxidation of the must is entirely avoided. As proof that these champagnes do indeed live long distinguished lives, a 1959 Billecart was still vigorously alive in 1991.

The outstanding non-vintage Brut, based on Pinot Noir, has a round tasty style; the vintage Blanc des Blancs (excellent year 1985), made from prime Chardonnay grapes from Cramant, Avize and Le-Mesnil-sur-Oger, is especially fine and subtle; so is the Brut Rosé, its pale salmon colour explained by the addition of a smaller amount of red wine than usual. The Prestige Cuvée Columbus made from a blend of 1986, 1985 and 1979 vintages is magnificent.
Henri Billiot
Henri Billiot makes a tiny amount of superlative champagne from his 2 hectares/5 acres of grand cru Pinot Noir vines at Ambonnay.
The Cuvée de Réserve has a depth of flavour and sinewy power that stopped me in my tracks when I tasted it in December 1993. The Cuvée Réserve Rosé is stunning quality too; close your eyes and you might be drinking great burgundy with bubbles. The wines are on strict allocation, the lion's share of which goes to Bibendum Wine Ltd of London.
H Blin & Co
For decent no-frills champagne, better in blind tastings than some also-ran grandes marques, this is a label to remember.
"H Blin & Co" is the brand label of a Marne Valley co-operative established at Vincelles in 1947. Its members cultivate 90 hectares/222 acres of mainly Pinot Meunier grapes which are pressed in an ultra-modern winery. The Brut Tradition is made entrirely from black grapes (80 per cent Pinot Meunier) and is a round fruity champagne with mocha-like aromas. Pinot Meunier drives the head red fruit flavours of the Rosé.
Boizel
The only woman who currently heads a champagne house is Evelyn Roques-Boizel, who took charge of this family-owned company in 1984.
The champagne trade is notable for resourceful women who have led some of the most famous houses. Evelyn Roques-Boizel continues that tradition. She became head of Boizel 150 years after it was founded by Auguste Boizel, her great-grandfather, and immediately invested in a new cuverie on Epernay's rue de Bernon. In the last 10 years she has more than doubled annual production to 1 million bottles. Boizel owns no vines, but buys in grapes from growers in 51 villages.

Boizel champagnes are briskly effervescent and clean-tasting; they sell for sensible prices, but lack the class and complexity of those from the best houses. Brut Réserve (non-vintage), dominated by Pinot Noir (55 per cent), is a simple fruity wine; it is hard to believe, however, that it has much bottle age, for its aroma is green and reminiscent of apples. Brut Rosé is a much better wine, limpid pale pink with an invigorating racy flavour; it won the "Coup de Coeur" in the 1989 Guide Hachette. Brut de Blancs (not tasted) was relaunched in 1984 to celebrate the firm's 150th anniversary; its label, a reproduction of a Second Empire one, is a collector's item. Grand Vintage 1986 is good fizz, lemon-gold in colour, refined yet vigorous.
Bollinger
Bollinger is one of the greats of champagne, a true grande marque with a very proud tradition dating back to the 15th century, when the de Villermont family first acquired vineyards in Cuis, on the Côte Blancs.
Its attachment to the land has stood Bollinger in good stead over the past five centuries and is particularly important today. The firm owns 140 hectares/346 acres of vineyards, mainly in prime sites around Ay on the Montagne de Reims, and these supply 70 per cent of its needs, allowing Bollinger to ensure an enviable continuity of style and quality.

The house was founded in 1829 by Joseph Bollinger, a native of Württemberg, Germany, and Paul Renaudin, a Champenois. Renaudin soon left the firm, but his name remained on the label until the 1960s. Joseph Bollinger married a de Villermont, continued to expand the business and in 1865 was one of the first merchants ship champagne to England. This was an extremely dry champagne of low dosage in contrast to most other houses' champagnes, which were then sweet. Bollinger became the favourite champagne of the Prince of Wales, the future King Edward VII. In 1870 Joseph Bollinger exported his first shipment to the USA, where later the brand was widely distributed by Julius Wile, the great New York wine merchant, from just before Prohibition until 1988.

During the Second World War, the direction of the firm passed to the remarkable Madame Lily Bollinger on the death of her husband Jacques, grandson of Joseph. She faced three years' occupation by Germans. With no gasoline available, she toured the family vineyards on foot and bicycle. Despite a totally depleted labour force, she continued to produce and sell champagne, and with one remaining servant, slept in the Bollinger cellars during Allied bombardments, including the American raid of 10 August, 1944, which destroyed one-third of Ay. After the war, she acquired prime vineyards in Ay, Grauves, Bisseuil and Champvoisy, bringing Bollinger's holdings to their current extent. Until well into her 70s, "Tante Lily", as she was known to her family, was a familiar sight in her tweeds, bicycling through the vineyards. Over nearly 40 years, she doubled Bollinger's sales to 1 million bottles a year.

On the death of Mme Bollinger in 1977, her nephew Christian Bizot became President of the company. Bizot is a clear-headed and articulate man who combines commitment to the quality of Bollinger champagne with an unsentimental awareness of the confused consumer perception of champagne in the international marketplace of the 1990s.
Acutely conscious of the severe criticisms of the quality of champagne at a time of increasing competition from quality sparkling wines, Bizot responded in 1991 by publishing the Bollinger Charter of Ethics and Quality. The Charter chronicles in meticulous detail the company's wine-growing and wine-making practices.

The most important of these is Bollinger's use of grapes of the highest quality. Of the firm's vineyards, 60 per cent are classified as grand cru and 30 per cent as premier cru. Bollinger keeps only the juice from the first pressings (the cuvee) and sells that from the second pressings to companies whose business is cheap champagne. The high quality of the must allows Bollinger to ferment its vintage wines in wooden casks. This gives the wines an inimitable robust style unlike those that have been fermented in stainless steel. Bollinger insists that a great champagne needs time on its lees (the by-product of fermentation) to develop personality and complexity. Non-vintage champagnes are aged for a minimum of three years (the legal minimum is 12 months), vintage wines for five and de-luxe vintage cuvées for eight.

The Special Cuvée (60 per cent Pinot Noir, 25 per cent Chardonnay and 15 per cent Pinot Meunier) is a non-vintage wine which is fermented in stainless steel to control the malolatic fermentation, a process which makes wine softer and rounder. Special Cuvée is a full-bodied, firm and dry champagne with great Pinot Noir fruit and length of flavour on the palate; it is the sort of weighty fizz you only want a glass or two of before dinner.
The 1985 Grande Année (62 per cent Pinot Noir, 35 per cent Chardonnay, 3 per cent Pinot Meunier) has a fine mousse of tiny bubbles, a deep flavour of grand cru Pinot Noir (tempered with the finesse of a higher proportion of Chardonnay) and incredible length on the palate. It will improve until 1998-2000. The 1982 Année Rare RD (recently disgorged) is left on its lees for three years more than Grand Année for a more developed style. The 1982 has a lovely smell of ripe, red fruits but a complex vinous (rather than fruity) flavour that lingers.
Bollinger champagnes come into their own with food.
Bricout
Founded in 1820 and known until recently as Bricout & Koch, this house produces wines correctly made from mainly Chardonnay grapes in a clean, modern style.
In 1820 Charles Koch, a young German from Heidelberg, went into the champagne business in Avize. His sons became partners of Arthur Bricout, a former wine maker for de Venoge, who in the 1870s merged the two family firms.

These champagnes were first popular in Germany, but since 1979 and a big injection of cash from the Racke group, their customer base has been widened, especially to the restaurant trade in France. The wines are now labeled Bricout.

You have to pick and choose to find the best cuvées. The big-selling Carte Noir Brut is lively, fruity but young-tasting. The Carte d'Or Brut Prestige has much more class, with a predominant taste of ripe Chardonnay and a smooth mature finish. The 1985 Élégance de Bricout is everything its name implies, elegant lemony colour, elegant fine-drawn flavour and a flick of acidity to ensure it will improve in a bottle for several years. The non-vintage Rosé Brut (80 per cent Chardonnay) is very light in colour and its taut dry style may not be to everyone's taste. The Brut Millésimé 1985 is one Bricout wine with a lot of Pinot Noir (60 per cent), and although quite rich and round is not as exciting as the Chardonnay-based wines from this house.
Canard-Duchêne
A big producer of inexpensive champagnes with regular annual sales of 3 million bottles.
Canard-Duchêne, founded in 1868, is now overshadowed by Veuve Clicquot, which bought the company in 1978. The firm is nonetheless a major supplier of champagne to the French market. The standard Brut is not recommended; tasted twice in November 1993 and February 1994, this wine had a suspiciously deep tinted colour and a coarse flavour on each occasion. The vintage wines, by contrast, are perfectly decent, though they are made in very small quantities. The Patrimoine 1988 has a pleasantly yeasty nose and is well balanced on the palate while the prestige Cuvée Charles VII is rich and voluptuous. More work please on the standard Brut, which as the flagship brand of a grande marque house is an embarrassment on current showing.
A Charbaut
Charbaut is a quality operation at all stages of champagne-making and a champagne house to watch.
This family firm was established in 1948, and is now run by René and Guy Charbaut, with Guy's son-in-law, Jean-Pierre Abiven. The company has seen a strong expansion in recent years. Today the family owns 58 hectares/144 acres of premier cru and grand cru vineyards, classified between 95 and 100 per cent on the echelle des crus. The company also has an option to buy land in upstate New York, the long-term aim being to produce an American sparkling wine in a cold climate similar to that of Champagne.

The non-vintage Brut Réserve is made from a rigorous selection of wines from the Charbaut vineyards and is a blend of one-third Chardonnay and two-thirds Pinot Noir. A complex, elegant, yet deep-flavoured champagne, its very distinctive style, particularly apparent in its winey aroma, comes from ageing on the lees for four years before being disgorged. The non-vintage Blanc de Blancs is exceptional: delicate mousse and an exquisite smell and taste that is both refined and full of character. The 1985 Certificate Blanc de Blancs is a memorable rich and mellow wine made with the best ripe Chardonnay grapes in an outstanding year for Blanc de Blancs champagne. The Vintage 1985 Cuvée, on the couple of occasions I have drunk it, seemed closed and withdrawn (last tasted in December 1993) and probably should not be consumed before 1995.
Veuve Clicquot-Ponsardin
The fabled Nicole-Barbe Clicquot (née Ponsardin) was the most gifted of the champagne widows. On the death of her adored husband in 1806, this determined woman, aged just 27, buried her grief by relaunching the family firm as Veuve Clicquot-Ponsardin.
Turning her back on the cost-concious French and British merchants, Mme Clicquot sought new customers for her champagnes in eastern Europe. She dispatched Heinrich Bohne, a brilliant salesman, to St Petersburg, and in 1814 penetrated an Allied blockade to ship her 1811 vintage to the Russian court. Russia became a prime market in which Clicquot was to dominate for the next 50 years. The widow was a great spotter of talent. Her chef de caves, Antoine Muller, perfected the technique of remuage in 1818, and Edouard Werlé, her business manager, saved her from pressing creditors by hocking his own assets when her firm's Paris bankers went into liquidation in 1828. The grateful Mme Clicquot made Werlé a partner in the business, and it was he who established the brand on world markets. By the time of the widow's death at 89 in 1866, annual sales had reached 3 million bottles. The firm was also ably run for 50 years by Comte Bertrand de Mun, a descendant of Werlé. Since the late 1970s, Clicquot has entered the impersonal world of acquisitions and mergers, gaining control of Canard-Duchêne champagne and merging with Joseph Henriot. The company is now part of the Louis Vuitton-Moët-Hennessy (LVMH) conglomerate.

Veuve Clicquot owns one of the largest vineyards in Champagne, some 285 hectares/704 acres. This beautiful estate was essentially the work of the widow Clicquot and says a lot about her shrewdness. For it is very evenly spread across the classic wine-growing districts and comprises a large number of grands crus such as Avize, Cramant, Oger and Le Mesnil on the Côte des Blancs, and Ambonnay, Verzenay and Bouzy on the Montague de Reims. Yet these vineyards account for just one-third of the company's needs. Like most great houses with rock-solid reputations, Clicquot is an important buyer of Pinot Meunier grapes for its non-vinatge cuvees.

Wine-making at Clicquot is thoroughly modern and all the wines are fermented in stainless steel vats of varying capacities depending on the provenance of the musts. No wood has been used since 1961. The style of the wines has changed in recent years, in my view for the better; although still deep-flavoured and dominated by black grapes, they are fresher, less oxidized than they used to be, with an emphasis on pure fruit definition. This has not been achieved at the expense of complexity, for an admirably high percentage of reserve wine is used in the blends, and the finished champagnes are given plenty of bottle age before sale. Joseph Henriot, head of Clicquot until 1994, and Jacques Peters, his meticulous technical director, can take the lion's share of credit for this, though their decisions are always checked by a tasting committee of directors and managers.
The non-vintage Brut with its unmistakable yellow label is currently right back on form. Its ripe red fruits and spice flavour shaped by the dominant Pinot Noir (56 per cent), a good touch of Pinot Meunier (about 16 per cent) and plenty of reserve wines; yet it is fresh and crisp, Chardonnay (28 per cent) being the tempering hand. The Gold label vintage Réserve Brut 1985 got my top mark at a tasting of grande marque champagnes from that great year organized by the Institute of British Masters of Wine in 1993; luscious yet lithe with a beautiful hazelnut bouquet. The prestige cuvée La Grande Dame is almost always among the best three or four luxury champagnes on the market; the 1985 is a masterpiece of mellow mouth enveloping richness and faultless balance. The vintage-dated Rosé has its fans, though I am not among them.
André Clouet
Clouet champagnes reflect the special character of their exceptionally sited Pinot Noir vineyards, all rated at 100 per cent on the cru echelle.
Their 9-hectare/22-acres estate on the best middle-slopes of Bouzy and Ambonnay is run by Pierre and Françoise Santz-Clouet, a hardworking and open-minded couple. The house's ornate ancient regime labels are no doubt a nostalgic tribute to the founder of the estate, a printer to the royal court at Versailles during the reign of Louis XV.

André Clouet Grand Cru Brut Réserve is a big rich Pinot Noir champagne with a vinosity typical of Bouzy. Made from a selection of the first pressings of the grapes (tête de cuvée), this wine is matured for a long time on the lees before being disgorged, which accounts for its complexity and long persistent finish. The Grand Cru Rosé is a typical grower's wine in the best sense. Of rich heather-like colour, the primary aromas of Pinot Noir soar out of the glass; the bubbles are lively but the balance of fruit and flavour in the mouth is excellent. The 1989 Vintage Grand Cru Brut is an impressive effort in a very ripe year. The flavour is round and mouth-filling, not clumsy or overblown, thanks to good acidity.

Bouzy is famous for its red still wine made from 100 per cent Pinot Noir. But to show at its best it needs a sunny year. The 1988 vintage was one such year and the Clouets' example is first-rate: the colour is a vivid ruby, the nose redolent of raspberries, the flavour succulent yet elegant. It is also a versatile wine with food, good with pasta dishes, grilled fish or cheese.
De Castellane
Founded in 1895 by a Provençal nobleman, de Castellane has a grand past symbolized by its bizarre crenellated tower which dominates the drab skyline of Epernay.
Until the mid-1980s, the firm was one of the few to ferment a high percentage of its wines in large oak casks. Laurent-Perrier now has a controlling interest in the company, modern methods are being introduced, and the wines are rather lighter than they used to be.

Respected critics such as Robert Parker rate these champagnes highly, which puzzles me as I find them a very mixed bag. The Pinot Noir - and Meunier - dominated non-vintage Brut Croix Rouge de Saint André, which accounts for 70 per cent of the firm's sales, is not overpriced but often tastes coarse and green with a higher than average dosage. The Rosé Brut is also nothing to get excited about. The Vintage Brut 1986 is a decent wine with fine small bubbles and a round mature taste. The Cuvée Royale Chardonnay, made from Cramant, Oger and Le Mesnil-sur-Oger grapes, is subtle, delicate and ripe; while the vintage-dated Cuvée Commodore is produced by very traditional methods, including the use of a clamped cork rather than a crown cap to stopper the wine during its second fermentation in bottle: the aroma of the 1986 is nutty and honeyed, the flavour expansive and mouth-filling with a note of exotic fruits. The 1982 Cuvée Florens de Castellane is a 100 per cent Chardonnay champagne at the peak of its maturity.
Charles de Cazanove

Founded at Avize in 1811 by Charles de Cazanove, this firm has seen a revival since the Lombard family bought it form Moët-Hennessey in 1985.
A lot of money has been invested in modern equipment, and the house style here is for full, fruity champagnes with no hint of austerity. Pinot Noir dominates the Brut Classique, a full-bodied wine with lively bubbles and lots of primary red fruit flavour; the Vintage Brut 1985 is in the same mould, though as you would expect, the extra age and better-class grapes (mostly Pinot Noir) make it more concentrated and long-flavoured. The Brut Azur puts the Chardonnay in the driving seat. It has a surprisingly deep evolved colour on the one occasion I tasted it (January 1994) and the bubbles died quickly, so perhaps it was a dud bottle. The Brut Rosé, deep salmon-pink, is vibrantly fruity in the de Cazanove style. The prestige Stradivarius, Tête de Cuvée, Brut 1985 (not tasted) is made from 70 per cent Chardonnay and 30 per cent Pinot Noir.
Guy de Chassey
Guy de Chassey ran this very small firm until his death in June 1993. His daughters Marie-Odile and Monique carry the torch of quality.
The De Chassey sisters produce an excellent full bodied champagne from their own fruit, buying none in. The predominant Pinot Noir blend is based on 100 per cent rated grapes grown in their grand cru vineyards at Louvois. The Grand Cru Brut is usually the product of a single vintage with some reserve wines occasionally added. They sometimes make wines which they label as vintage. These are generally later disgorged than the so-called "non-vintage" blends.
De Venoge
Founded in 1837, de Venoge is housed in very grand premises on Epernay's Avenue de Champagne. By contrast, the wines have a reputation for being decent and workmanlike.
During the early 1980s, de Venoge became the plaything of the big groups and its stocks were seriously depleted. Since the arrival of the Thierry Mantoux, an innovative marketeer, and managing director since 1986, quality has steadily improved. These are now handsomely packaged, easy-to-drink champagnes in an upfront fruity style of real street appeal. While de Venoge only occasionally scales the heights of excellence, there are no bad bottles from this source.

The Cordon Bleu Brut is a straightforward champagne, full of primary Pinot Noir fruit, though it is not truly dry (perhaps because of a higher than average dosage). The Blanc de Noir (100 per cent Pinot Noir) is a flattering, undemanding wine, but a little light considering its composition. The Vintage Brut 1986 has a full, evolved, mature flavour and some complexity; again it seems quite highly dosed. Easily the best champagnes here are the various Blancs de Blancs, especially the vintage-dated 1983 which is mellow and ripe yet vigorously alive. I have not tasted the Champagne des Princes Blanc de Blancs 1985 which is highly regarded by the Guide Hachette and described as "rich, fresh, lightly smoked, very fruity, as ample as it is long." The princess Rosé is an innovative wine, the palest shade of pink, made from Chardonnay grapes.
Delamotte
The sixth oldest champagne house, founded in 1760, Delamotte is based in a fine 18th-century property at Le Mesnil-sur-Oger on the Côte des Blancs.
Long associated with Lanson, this little firm with a big reputation among connoisseurs has been owned since 1948 by the de Nonancourt family of Laurent Perrier. Delamotte has 5 hecatres/12 acres of grand cru Chardonnay at Le Mesnil. This vineyard produces only about one-fifth of the company's needs, but it firmly acts as a benchmark for nearly all the champagnes in the range, which are Chardonnay-influenced, fine, fresh and long-lived. In 1989. Laurent-Perrier bought Salon, an even smaller house than Delamotte, but one which produces the greatest of all Blanc de Blancs. Delamotte and Salon - immediate neighbours in Le Mesnil - are managed by Bertrand de Fleurian.

The non-vintage Brut (half Chardonnay, half black grapes) has very fine bubbles, a touch of apricot on the nose, and a very fresh yet rounded flavour. The Brut Rosé is the only wine made from pure Pinot Noir (100 per cent); its flavour is redolent of raspberries. The non-vintage Blanc de Blancs, pale in colour, is very dry, brisk and racy but with a flattering richness on the after-taste. The Blanc de Blancs is a big, powerful wine with a scent of peaches, very deep-flavoured and still young-tasting; it should be kept until at least 1995 before pulling the cork. The top-of-the-range Nicolas Louis Delamotte is officially a non-vintage wine, although it mostly comes from the 1982 harvest - a textbook example of ripe but still fresh Blanc de Blancs which has at least another 10 years of life ahead of it.
Delbeck
Frederick Delbeck founded this house in 1832. It still produces a top-flight champagne in a generous, fruity, supple yet complex style.
Frederick Delbeck quickly joined the 19th-century champagne establishment by marrying Balsamie Ponsardin, niece of the great widow Clicquot. In 1838, Delbeck was chosen as the champagne of the Royal Bourbon Court of France: King Louis-Philippe described it as the most exquisite sparkling wine he had ever drunk. The marquee disappeared from sale for 30 years from the early 1960s. In 1993, the firm was bought by Marquis François D'Aulan who wanted to return to the champangne trade, having sold his interests in Piper-Heidsieck to the Rémy Martin group four years earlier.

Key quality factors in Delbeck champagnes are the house's ownership of 4.2 hectares/10.6 acres of grand cru vineyards in Verzenay on the Montagne de Reims, and reserve stocks of wine representing over six years of annual sales. Continuity of expertise has been assured by retaining the consultant services of Jacques Gauthier, chef de caves at Delbeck for 40 years.

Brut Héritage (non vintage) is composed of 70 per cent Pinot Noir and 30 per cent Chardonnay with up to 20 per cent reserve wines. It is a beautifully blended champagne, strongly fruity but supple, body and finesse in textbook balance, and with a clean durable finish. Brut Héritage Rosé, predominantly Pinot Noir, of which 20 per cent is traditionally vinified on the grape skins, has a pastel-pink colour and speaks refinement. Brut Vintage 1985 (65 per cent Pinot Noir, 35 per cent Chardonnay) is a sleeping giant, a potentially magnificent wine with terrific depth of flavour and life-giving acidity. It should be kept until a least 1995 and will provide superb drinking in 2000.
Deutz
Deutz wines, like the Deutz family, are restrained, subtle and understated.
Like many grandes marques, this house was founded by young entrepreneurs of German origin who moved west to seek their fortune in Champagne. William Deutz and Pierre Geldermann, both natives of Aachen, established a champagne business at Ay in 1838. Deutz, who had previously worked for Bollinger, brought expertise to the partnership, Geldermann brought the capital.

The firm's cellars were badly damaged during the Champagne riots of 1911. this scarring experience for his predecessors may have driven André Lallier-Deutz, the current head of the company, to diversify his wine interests 70 years later during the boom time of the 1980s. Among his acquisitions at this time were the Rhône shippers Delas Frères and sparkling-wine companies in California and New Zealand. But with the severe recession that affected the champagne industry in the wake of the 1991 Gulf War, Deutz's worldwide operations began to look overextended, and in 1993 Louis Roederer bought a 63 per cent stake in the company.

Despite its broad international outlook, Deutz is one of the more discreet grandes marques and is certainly not a firm which likes to sponsor motor races where the winners shower their rivals with precious champagne. However, in recent tastings, the non-vintage Brut has seemed below par, with and aggressive acidity that makes one ask how long this cuvée has aged in the bottle. The vintage wines are another matter. The 1988 Blanc de Blancs, made from the best grapes from the grand crus of the Côte des Blancs, is a wonderful champagne, light, exquisitely elegant but with a profundity of flavours which will intensify until the year 2000. The 1988 Brut has complex near-Burgundian aromas shaped by 60 per cent Pinot Noir in the blend, and is long and persistent on the palate. The 1988 Rosé (100 per cent Pinot Noir) is very fruity and powerful, a wine for richly flavoured shellfish like crab, and , best of all, coulibiac of salmon. The prestige Cuvée William Deutz, made only in great years like 1982 and 1985, is an impressive wine for sure but, like many prestige cuvees, is not worth the extra price over, say, the superb Blanc de Blancs. An unusual addition to the range is Deutz's non-vintage Kosher Brut.
Devaux
Everything about this immaculate operation inspires confidence, as modern techniques are allied to traditional principles of classic champagne-making.
Veuve Devaux is the flagship brand of the Union Auboise based in unfashionable Bar-sur-Seine, 113 kilometres/70 miles southeast of Epernay. This first-rate Aube cooperative is currently producing excellent champagnes which in blind tastings more than hold their own in competition with counterparts from the Marne. The Union is a powerful grouping of 750 member-growers farming 1,300 hectares/3,212 acres of exclusively Aubois vineyards, planted with 85 per cent Pinot Noir, 12 per cent Chardonnay and just 3 per cent Pinot Meunier. About one-third of production is exported, mainly to the UK, and there is a burgeoning market in the USA, for these wines are exceptional value for money.

Crucially, all the Devaux cuvée are properly aged in the bottle before sale. Grande Réserve Brut, aged for three years, is a blend of 50 different crus; green-gold in colour, it is a model standard wine, a restrained note of yeasty complexity in text-book balance with fresh fruit flavours and crisp acidity. Cuvée Millésimée, Currently the 1988, is atypically a Chardonnay-influenced wine and racier than most from the Aube. Cuvée Rosé, pink with orange tints, is full of primary peachy fruit, while the 1985 Cuvée Spéciale Rosé is subtly vinous but lively. The top-of-the-range 1985 Cuvée Spéciale Brut, a classic blend of Pinot Noir and Chardonnay is equal parts, will go on improving for some years yet. The Union Auboise also vinify the rare and expensive still Rosé des Riceys, something of a curiosity. Its bitter-sweet mandarin flavour should not be missed by wine-lovers in search of a new experience, though bottles are hard to find as production is tiny.
Drappier
Vignerons at Urville since the time of Napoleon, the Drappiers are now one of the leading grower-merchants of the Aube.
Drappier champagnes are highly distinctive and hedonistic with a red fruits flavour that comes from ripe Pinot Noir grapes grown on the rich Aubois soils. Generosity of flavour rather than austere finesse is the Drappier style. It certainly appealed to General de Gaulle, who was a regular customer while he was living in retirement at nearby Colombey-les-Deux Eglises. In the 1990s the Drappiers have built important new markets for their wines in the UK and Japan.

The heart of this close-knit family business is the Urville domaine, housing 12th-century cellars and vineyards which now extend to 35 hectares/86 acres, mainly planted with Pinot Noir. Young Michel Drappier, a Dijon-trained oenologist, runs the whole business with immaculate care and quiet flair. His dark film-star good looks belie a terrific capacity for hard work, and his is one of the most open-minded and informative of wine-makers. The winery is modern and pristine, but the champagnes produced are not just technically correct, they have real personality.

The non-vintage Carte Blanche is made from 90 per cent Pinot Noir and 10 per cent Pinot Meunier, the latter giving a spicy note to this rounded supple champagne. The 1988 Carte d'Or, like all Drappier vintage wines, carries the date of dégorgement on the label. Tasted in January 1994, ten months after being disgorged, the 1988 showed a lot of promise with that acidity. The signature Blanc de Blancs, by contrast, seems to me to be the least interesting of the wines from the Drappiers, who are after all, Pinot Noir specialists. No doubts, though, about the Grande Sendrée prestige cuvée which in years like 1983 and 1985 is a magnificent sensuous mouthful, still predominantly Pinot Noir but also with a good amount of Chardonnay (45 per cent). The recently released Grande Sendrée 1988 needs to be kept until 1996 before pulling the cork. The pink Val des Desmoiselles is one of the few rosé champagnes still made by the saignée method, in which the wine is tinted pink by putting the black Pinot Noir grape skins in contact with the juice for a couple of days prior to fermentation. Rose-petal pink in colour, this lovely wine is yet another celebration of the seductive charms of Aubois Pinot Noir.
Daniel Dumont
Daniel Dumont is one of the most interesting producers on the Montagne de Reims, for as a nurseryman, working with his two sons, Daniel raised over 200,000 vines every year for sale to other producers.
His knowledge of the clones and varieties of vines allows Daniel Dumont to select the best for his own wine production. As a result, his grapes are extremely healthy and his champagnes exceptionally pure-flavoured.
It shows in the glass. At a tasting at Les Saveurs restaurant in London in January 1994, his Cuvée d'Excellence 1986 was the star of a line-up that included several grande marques. Made from a classic blend of premier cru grapes (Chardonnay predominating), this wine had everything: silky texture, mouth-filling richness, superb balancing acidity; no trace of bitterness. The Cuvée de Réserve 1988 is a more forward wine of primary fruit flavours, a proportion of the grapes coming from the smaller holdings in the Coteaux des Sézannais and the Vallée de la Marne. The Grande Réserve Rosé is one of the few pink champagnes still made by the traditional method: the grape skins remain in contact with the juice for 24 hours or so, to tint the wine naturally to the desired colour. It is a great food wine, its exuberant red fruits flavours of Pinot Noir and Pinot Meunier giving it enough character to match dishes as different as Szechwan pork, blanquette de veau or salmon in any guise. Daniel also makes a honey-and-almond flavoured Demi-Sec that is a more exciting partner for Christmas cake than a cup of tea.
Nicolas Feuillatte
This brand was created in the early 1970s by Nicolas Feuillatte, a globe-trotting entrepreneur who has always seemed as much at home in the penthouses of Manhattan as on the vineyard slopes of Champagne.
At the age of 21, Feuillatte moved to New York where he made his fortune, originally in the coffee trade. In 1970 he sold up and took a year's sabbatical in Sydney. Shortly afterwards he inherited a 12 hectare/30 acre vineyard in Bouleuse which with an eye for self-promotion he called Domaine St Nicolas.

Feuillatte became a major player in the champagne trade in 1976 when he joined forces with the Centre Vinicole de la Champagne. The CVC, based at Chouilly in the Côte des Blancs, is a vast cooperative-conglomerate whose 4,000 member-growers bring the juice of their 1,600 hectares/3,953 acres of vines to the company for vinification. These vignerons claim to make about 5 per cent of the total production of champagne. What is certain is that in terms of the quality and variety of the crus available to him, Feuillatte has excellent grapes to call on, from the Montagne de Reims, the Côte des Blancs and the Vallée de la Marne. Feuillatte's philosophy of champagne is that "it is a natural part of life." Initially sceptical both of this "Madison Avenue" phrase and of the claims of the brand to the making of wines of high quality - the CVC now produces 13 million bottles of champagne annually - I was subsequently impressed by the best of the Feuillatte range at a tasting at Les Saveurs Restaurant, London in December 1993.

These champagnes have an immediacy of appeal which combines a lively mousse, direct fruit and clean acidity. The Brut Premier Cru is an excellent and flattering non-vintage wine: the bubbles, foaming to the eye and creamy to the palate, are a delight; there is a distinctive whiff of orange and mandarin, and the taste is rich but invigorating. The non-vintage Blanc de Blancs seems to need much more bottle age, having the raw edge of young Chardonnay, and the Rosé is frankly disappointing with its orange tint and rather cosmetic flavour. The 1983 Cuvée Spéciale Palmes d'Or shows the complexity of its classic blend (40 per cent Pinot Noir, 40 per cent Chardonnay, 20 per cent Pinot Meunier) allied to a clear definition of fruit flavours and the glorious vinosity of a fully mature champagne from a great year. This superb wine (worth three stars) is better and cheaper than the top-of-the-range Cuvée Prestige.
George Gardet
A small family business established in 1890 and now based in a modern winery at Chigny-les-Roses, George Gardet buys in mainly 100-per-cent rated grapes from the Montagne de Reims.
The Gardet family employs very traditional wine-making methods, with all the champagnes marked with the year of disgorging. The wines are aged for a very long time in the bottle. The vintage champagnes are of an exceptional quality, showing complex, tertiary, almost "animal" aromas and flavours. The 1983 has an impressive vinosity which always shows well in blind tastings. The Rosé Brut (100 per cent Pinot Noir) is made by skin contact. Personally, I find it has almost too much flavour for its own good, mais á chacun son gout. Gardet champagnes are also sold under a second name, Boucheron. The quality is just as good.
Gatinois
Champagne production in Ay, famous for its grand cru Pinot Noir grapes, is dominated by great houses like Bollinger, and there are now only 12 small growers in the commune making and marketing their own champagnes.
One of the best small growers in Ay is Pierre Cheval-Gatinois, who looks more like a technocrat than a vigneron. Pierre was born in the vineless neighbouring Ardennes but came to Champagne as a young man, fell in love with Ay and married a local girl whose family had been champagne growers here since 1696.
He now farms his 7 hectares/17 acre vineyard, all classed as grand cru, of which 90 per cent is Pinot Noir grown on the uplands, but with 10 per cent Chardonnay planted on more chalky soil at the bottom of the slopes. His champagnes are deeply coloured and generously flavoured, their essential red fruits taste being that of great Pinot Noir made in tiny quantities from old vines. In exceptional years like 1989 and 1990 he makes an excellent still red wine (100 per cent Pinot Noir) which is fermented and aged in newish small oak barrels.
The non-vintage Gatinois Grand Cru, Ay, Tradition Brut, though officially a white champagne, has a perceptible pinkish tinge and an assertive yet round fruitiness which is the result of the intricate blending of wines from 29 lieu-dits (named vineyard sites) in the Gatinois vineyards and three years' ageing before release. A big wine for food, especially slow-cooked poultry with a cream sauce is Gatinois Réserve, a blend of the 1987 and 1988 vintages. It is more vinous owing to longer aging in the bottle, while Gatinois Millésime 1988 (a classic vintage) is fine and delicate.
Gosset
The Gossets have been making wine in Ay since 1584, so it is not surprising that theirs are traditional champagnes, lush, rich and old-fashioned.
The firm owns 12 hectares/30 acres of choice vineyards on the Montagne de Reims, but buys in most of its grapes from 30 different crus, especially Chardonnays from the Côte des Blancs. After four centuries of family ownership, control of the firm passed to Max Cointreau of Frapin Cognac in 1994.

Gosset wines are built to last (the Malolactic fermentation is avoided to ensure longevity) and are aged for an exceptionally long time in the bottle. The British critic Jane MacQuitty is right to warn that their musky style is not for everyone. Personally speaking, I feel that the standard Brut Réserve wins more marks for flavour than for elegance, and the much-vaunted 1983 Grand Millésimé does have a muskiness that leaves me cold. However, there is one great wine from Gosset, the Grande Réserve, which has slightly more Pinot Noir than Chardonnay and is a blend of the 1984, 1985 and 1986 vintages. Its rich multi-layered flavours are striking proof that a non-vintage champagne can be better than one from a single year. Terrific with a dish like roast pheasant or partridge.
George Goulet
Famous as the provider of the late King George VI's favourite bubbly, George Goulet is a rare and happy instance of a champagne house that has regained its independence after years of control by the Besserat de Bellefon group.
The house is now owned by a family of growers around Verzenay on the Montagne de Reims. Their brand of champagne is highly prized among connoisseurs in the UK especially. Goulet's non-vintage Extra Quality Brut, though made from 80 per cent Pinot Noir of grand and premier cru ratings, tasted heavy, ponderous and lifeless at a tasting at Les Saveurs Restaurant in December 1993. The vintage champagnes, white and pink, are very much better - big burly wines with very long flavours - and especially successful in the 1985 vintage.
Alfred Gratien
Alfred Gratien is a highly individual company. Walking along the bare boards of the firm's shabby offices today, one sees that very little has changed since Alfred Gratien, a native of Saumur, opened his champagne business on Epernay's rue Maurice Cerveaux in 1867.
Don't be disconcerted. This modest home provides a range of truly excellent champagnes made with the conviction that the old way are best.

The key job of chef de caves has been in the same family for five generations. The present incumbent, Jean-Pierre Jaeger, insists that his champagnes are totally fermented in wood, and they are then given plenty of ageing in the bottle before release.

The non-vintage Alfred Gratien Brut has a light straw-yellow colour and a spicy, fresh-bread bouquet which almost certainly comes from the very high percentage of Pinot Meunier in the blend, though Jean-Pierre is cagey about revealing the exact amount. Freshness and finesse is given by adding about 30 per cent Chardonnay, allied to the practice at Gratien of avoiding the malolactic fermentation to ensure optimum vitality in all the wines.

For the vintage wines at Gratien at least 50 per cent Chardonnay is used in the blend, and the house style of these is elegant, racy and very long-lived. The prestige Alfred Gratien Cuvée Paradis is a masterpiece which deserves the highest star rating. Although this wine does not carry a vintage label, the base is the 1985 vintage. The colour is a lovely sustained lemon-gold, the mousse ultra delicate, the flavour extremely refined, long and persistent: all this has to do with the contribution of Chardonnay (71 per cent) to the blend.
The 1983 Alfred Gratien Brut has a more evolved straw-yellow colour and a riper fuller flavour (about one-third of the blend is Pinot Noir), but this near-mature wine, which will reach its best in 1994 or 1995, still has the signature vintage Gratien taste of top-notch Chardonnay-based champagne.
Emile Hamm
Founded in 1910 by an Ay grower whose father came from Alsace, the firm achieved négociant status in 1930 and is now run by the fourth generation of the family.
Hamm owns 3.5 hectares/8.6 acres of highly rated Ay vineyards but buys in most of its grapes. Nearly all the champagnes are genuinely very dry with a dosage of less than 1 per cent. The non-vintage Sélection Brut is made from a blend of minor crus, with about one third of Chardonnay grapes from the second pressings. The Premier Cru Réserve is recommended; a 60:40 blend of Pinot Noir and Chardonnay, it has a pleasantly yeasty nose and youthful fruit flavours. The 1987, of similar composition, is a decent effort in a difficult year: the high acidity typical of the vintage is easing to reveal a well-balanced, gently evolved flavour.
Charles Heidsieck
This prestigious grande marque house is justly famed on both sides of the Atlantic for its rich, hedonistic, full-flavoured champagnes that make excellent partners to fine cusine.
Charles-Camille Heidsieck was one of the great champagne salesmen. With his brother-in-law Ernest Henriot, he founded this house in 1851 and looked across the Atlantic for new customers. The following year he made the first of four journeys to the USA. By the start of the American Civil War he was selling 300,000 bottles of champagne a year from New York to Louisiana. But it all ended in tears in 1861 when he was arrested by the Unionists in New Orleans while in possession of letters from French manufacturers offering to supply clothing to the Confederate armies. After four months in a swampy Mississippi jail, Charles-Camille returned to France a near-ruined man. But the firm did survive. Charles-Camille's sons and grandsons found new foreign markets in Europe, the Far East and South America, while developing sales in the USA.

The family ran the firm until 1976 when Joseph Henriot, descendant of Ernest, took control. In 1985 Charles Heidsieck was sold to the Rémy-Martin group, which already owned Krug. Under the new ownership the quality of the wines has improved enormously; the firm's non-vintage champagne is much richer than it used to be and is one of the very best on the market. The main reason for the improvement is that Rémy's financial strength has allowed Daniel Thilbault, Charles Heidsieck's chef de caves, to buy the best grapes, and, crucially, to increase his stocks of reserve wines. Thibault has been lionized by the press as a blender of exceptional talent, even as a magician. But as he says, "chefs de caves are not sorcerers, it's the raw material, the grapes, which make the quality of champagne."

Before the Rémy takeover, Charles Heidsieck owned no vineyards, but it has since acquired nearly 30 hectares/74 acres of prime sites in Oger, Ambonnay and Bouzy. This has given the company a good start toward their goad of greater direct control over the quality of the harvest.
The outstanding quality of the non-vintage Charles Heidsieck Brut Réserve is the result of careful natural vinification and the complexity of the blend. The wines are made entirely from the first pressings of the grapes, the use of the second pressings having been entirely eliminated since 1985. Alcoholic fermentation takes place in stainless steel, after which technical treatments of the wines are kept to a minimum to preserve their natural character.

The Brut Réserve blend is composed of up to 300 different components, of which 40 per cent are reserve wines from older vintages. These wines shape the unmistakable vanilla-and-honey flavour of the finished champagne - very much the Charles Heidsieck style - and achieved without the use of wood. The grape mix is three-quarters Pinot Noir and Pinot Meunier and a quarter Chardonnay, the latter maintaining the champagne's zip while adding a whiff of hazelnut. Critics complain that the Brut Réserve is overpriced, which seems wide of the mark for a champagne of remarkable quality costing less than inferior vintage wines from other houses.
The point reinforced when tasting the Charles Heidsieck Vintage 1985, a less complex wine than the Brut Réserve. Perversely, the Rosé Vintage 1985 is exceptional; of pale onion-skin colour and subtle and refined rather than rumbustiously fruity, it is one pink champagne which really improves with age and should provide excellent drinking in 1995-96. The 1983 Blanc de Millénaires (100 per cent Chardonnay) is one of the best Blanc de Blancs around - a typical Thibault creation, wonderfully rich and creamy with flavours of exotic fruits to win over drinkers who find pure Chardonnay champagnes austere. Hard to find outside a wine auction room but a collector's dream is the 1981 Charles Heidsieck Cuvée la Royale, essentially the taste of great old Pinot Noir dominated champagne with an unforgettable smell of roasted coffee beans. That may not sound inviting, so all that I can say is that I would travel all the way from London to Reims just to taste it again.
Heidsieck Monopole
Founded by Henri-Louis Walbaum in 1834, this firm was originally known as Heidsieck & Co. The "Monopole" tag was added in 1923 by a new owner, Edouard Mignon of Comptoirs Français.
This company, which has been part of the Seagram group since 1972, shares wine-making with Mumm, a giant of the industry. Yet Heidsieck Monopole still officially has extensive vineyards of its own, some 112 hectares/275 acres, including some prime sites of Pinot Noir in the grands crus of Ambonnay, Bouzy, Verzenay and Verzy. Although these only account for about one-third of the firm's needs, they provide good base wines for the cuvées and they shape the full rich champagne house style.

The Dry Monopole Brut is made from a mix of all three champagne grapes in roughly equal parts, and though there is some disagreement amoung critics about its consistency, I have always found it discreetly aromatic, round in flavour and well balanced. The prestige cuvée Diamant Bleu is an immaculately blended wine (50 per cent Pinot Noir, 50 per cent Chardonnay) the 1976 being particularly impressive. This wine is now something of a collector's item.
Piper-Heidsieck
Piper-Heidsieck has always been a famous grande marque with a big following in the USA. Now there are signs that its light, straightforward champagnes are changing in style, showing richer, more complex tones.
It is difficult to know quite what to make of Piper-Heidsieck. Founded in 1834 by Christian Heidsieck, nephrew of Florenz-Ludwig (the paterfamilias of the Heidsieck dynasty), the firm remained independent until 1989. Yet piper has rarely won press plaudits for its champagnes. Most critics see them as being light and rather austere (until recently they never went through malolactic fermentation) and lacking richness or complexity.
But with the takeover of the firm by the Rémy-Cointreau group in 1989, things have taken a turn for the better. Daniel Thibault, chef de caves at Charles Heidsieck, now makes the champagnes at Piper, too. They are beginning to become richer and more generous in flavour, though as a deliberate act of policy they remain fairly straightforward champagnes of primary fruit with a good flick of acidity.

Easily the best wines here are the vintage cuvées such as the bone-dry Brut Sauvage 1982, which although undosed is very naturally flavoured and not too austere thanks to the ripeness of the grapes in the blend. The prestige cuvée Champagne Rare 1985 is a splendid wine; Chardonnay-dominated, citrussy, racy and long on the palate, it will develop greatly in bottle until 1996-97. The Thibault-made non-vintage Rosé Brut gets very high marks from the 1994 Guide Hachette, the tasters raved about its aromas of vanilla and tastes of woodland fruits, which suggests lots of reserve wines in the blend.
Henriot
Henriot champagnes are Chardonnay-influenced, briskly invigorating, definitely dry and extremely elegant.
Vignerons in the Champagne region since the 17th century and merchants since 1808, the Henriots farm 110 hectares/272 acres of superb vineyards, mainly on the Côte des Blancs de la Marne. Joseph Henriot, the present head of the company, is one of the most influential men in the champagne industry, a complex character who is both a passionate guardian of quality and a wheeler-dealer of extreme agility. In 1985 he merged the family Henriot business with that of Veuve Clicquot and directed the two companies, each with separate identities, until 1994. What will he do next?

The one wine that seems out of place in his impressive range is the non-vintage Souverain Brut, which is a rather rough-and-ready champagne compared with its classy stable mates. The non-vintage Blanc de Blancs is light and citrussy, ideal as an aperitif. The 1985 Rosé is very subtle stuff, made entirely from Chardonnay with 15 per cent Bouzy Rouge added. The vintage 1985 Brut is a big wine that will improve with age. Henriot uses no Pinot Meunier in the blend.
Irroy
This little champagne house, established in 1820, is one of the least known, being completely overshadowed by its parent company, Taittinger.
Irroy's lack of fame is good news for the discerning consumer, for these champagnes are decent, well made (largely from Chardonnay grapes) and often a bargain. The Brut Carte d'Or is a light and elegant wine for easy drinking, but the star buy is the Rosé. With its pale salmon colour, its wafting aroma of red fruit and subtle poised flavour, it quite outshone the pink competition from some much grander houses at a London tasting in December 1993. More's the pity that Irroy recently lost its grande marque status.
Jacquart
One of the major players in the modern champagne industry, Jacquart is a large cooperative-turned-merchant house.
Jacquart is now the sixth biggest champagne producer. Its strength comes from 1,000 hectares/2,471 acres of vines owned by its 700 member growers, impeccable wine-making, the modern aggressive marketing of the Jacquart label, especially in France. Clean, well-balanced Brut Tradition non-vintage, classy Chardonnay-driven Brut Sélection, immaculate 1987 Brut (a real success in a difficult year) and the prestige 1985 Cuvée Nominée Blanc de Blancs, a champagne of rare refinement.
André Jacquart
A leading grower in Le Mesnil-sur-Oger, André Jacquart now exports his excellent, sharply priced champagnes to the USA, the UK and Japan.
His is essentially a Chardonnay house, the family owning 11 hectares/27 acres in choice vineyards along the Côte des Blancs (including a prime plot in Le Mesnil) with smaller holding (7 hectares/17 acres) of Pinot Noir and Pinot Meunier in the Vallée de la Marne and the Aube.
The Carte Blanche Brut (non-vintage) is the firm's best-known brand, its incisive dry flavour of top-flight Chardonnay rounded out with the richer tastes of early-maturing Pinot Noir. This impeccably balanced champagne is one of the best buys available. The Grand Cru Le Mesnil is the wine of a single year. The 1986 was a model, mature Blanc de Blancs for drinking in 1994-95.
Krug
The most prestigious name in champagne. Krug wines have always been deep-flavoured, uncompromising and extremely expensive. Made by the fifth and sixth generations of the family, they need long aging but can taste magnificent when they are 10, 15, even 20 years old.
The house was founded in 1843 by Johann Joseph Krug, a German immigrant from Mainz, who had learned the art of blending at Jacquesson.
The distinctive taste of Krug champagnes - full, rich, and nutty - comes from the highly traditional way in which they are vinified. Krug is the only house which ferments all its wines in small oak barriques. This process undoubtedly shapes the vinous style, which is quite unlike any other. But the crucial quality factor here is the family's extremely rigorous approach to the art of blending. The Krug Grande Cuvée, the flagship brand of the house, is (as wine-maker Henri Krug puts it), "a blend of the broadest possible dimensions, intricately balancing as many as 40 to 50 different wines from 20 to 25 different growths and six to ten different vintages."
A typical grape mix for Grande Cuvée might be 45-55 per cent Pinot Noir, 25-35 per cent Chardonnay and 15-20 per cent Pinot Meunier. The Krugs are great champions of the Pinot Meunier (bought from the cooperative in Leuvrigny) as they believe it adds fruitiness and spice to the blend. The current Grande Cuvée (last tasted January 1994) has returned to top form after one or two disappointments in recent years. The colour is a beautiful bright gold, there are scents of toasty vanilla and hazelnut, and the taste seems fresher and more sprightly than it used to be, but with a burgeoning richness.

This brings me to the thorny point of when to drink the wine: for although Grande Cuvée is never released until it has at least six years' bottle age, it really does repay keeping for a further year or two before pulling the cork.

The vintage wines are supreme examples of the champagne blender's are - Grande Cuvée writ large - and may be recommended without exception because the Krugs are careful to make them only in exceptional years. The currently available 1982 is a powerful wine of intense ripe concentration for drinking in 1995-2000. Of earlier vintages 1979, 1976, 1975, 1973, 1971 and 1969 were especially splendid. For lovers of an "old" wine now in its prime, Krug Collection 1964 in magnums is available in tiny quantities. A certificate signed by Henri Krug is issued to collectors on request.

The Krug Clos de Mesnil Blanc de Blancs is produced solely from grand cru Chardonnay grapes in a walled vineyard ("clos") at Le Mesnil-sur-Oger, the greatest white wine village of the Côte des Blancs. With financial help from the Rémy-Cointreau group, who now have a controlling interest in Krug, this plum 1.98 hectare/4.9 acre site was bought by the company in the early 1970s, the first vintage being in 1979. Like all Chardonnay champagnes from Le Mesnil, the Krugs' Clos is mouth-puckering and acidic when young, but given 12 to 15 years in bottle it takes on the complexity of a great Corton Charlemagne with bubbles. The 1982 will be a very great wine, but do not broach it before the turn of the century.

Krug Rosé, first introduced in 1983, is cast in the same serious mould as the rest of the range. Firmly structured, very fruity and extremely dry, it is intended to accompany fine cuisine. The famous Paris chef Alain Senderens once created an entire meal - from leek-wrapped lobster to a mosaic of veal - around this wine. Certainly good stuff but nothing like as interesting as the other wines from Krug.
Lanson
One of the oldest houses in Champagne, Lanson has always been acclaimed for its quality wines that offered excellent value for money, and outstanding vintage champagnes. But recent changes threaten a downturn.
Lanson's is a sad story. As recently as 1990 this great house, one of the oldest in Champagne, seemed to have adapted well to the modern world; its best-selling Black Label Brut was a good reliable wine and its vintage champagnes were some of the best around. But in 1991 Lanson lost all 208 hectares/514 acres of its magnificent vineyards when the firm was sold by the Louis Vuitton-Moët-Hennessy group to a consortium headed by Marne et Champagne. The future style and quality of these champagnes must be in doubt following a recent tasting of the flagship cuvée, the non-vintage Black Label Brut, at Les Saveurs Restaurant in January 1994. Speaking personally, I found it a pale shadow of its former self, acidic, immature and charmless. The Rosé Brut seemed cast in the same mould. However, the remaining stocks of the 1985 vintage champagnes should be snapped up quickly, especially the prestige Noble Cuvée, which is a magnificent wine and a masterpiece of vigour, richness and balance made from grapes grown in the family vineyards and vinified without malolactic fermentation to ensure a long life. As a salute to the old days, the firm just earns a one-star rating, but urgent action is needed to improve the non-vintage wines if Lanson is to regain its reputation as one of the true grandes marques.
Larmandier-Bernier
Pierre Larmandier makes some of the most stylish champagnes in the Côte des Blancs, as he has excellent grapes to draw on from the family's 12 hectare/30 acre domaine spanning the Chardonnay grande crus of Cramant, Chouilly and Oger.
In Vertus he grows both Chardonnay and a little Pinot Noir. The average age of the vines is 30 years, though he has a significant number of old vines too. Vinification takes place in stainless steel vats and are temperature-controlled, and all the wines go through malolactic fermentation. They are aged for a least three years in the bottle and are given a low dosage at the time of dégorgement, after which there is always a resting period of at least three months before shipment. The resulting champagne style is firm and incisive but with a lovely expression of pure-flavoured, unadulterated Chardonnay fruit.

The cuvees to earmark from this range are the Brut Blanc de Blancs Premier Cru, light, fresh aromatic (a superb aperitif) and the Cramant Grand Cru, more complex and very long on the palate. Larmandier-Bernier champagnes are wines of real class and, being little known outside France and Belgium, are shrewd buys with an excellent quality-to-price ratio. If you are ever in Paris, try them at the Restaurant Benoît in the rue St Martin (4ème).
Laurent-Perrier
Like several great champagne houses, Laurent-Perrier owes a lot to resourceful widows. Today, this grande marque house probably produces the most varied and imaginative range of wines in the whole region. And it has always been a courageous pace-setter.
On the death of her husband Eugène Laurent in 1887, Mathilde Perrier added her name to his and managed the company successfully for 38 years - in 1914 Veuve Laurent-Perrier was selling 600,000 bottles of excellent champagne a year - but she lost a lot of her family during the First World War and died without children in 1925. Another widow, Marie-Louise de Nonancourt, sister of Victor and Henri Lanson, took over the moribund firm in 1938, intending to hand it over to her son Maurice.

Called to work for the Germans during the occupation of France, Maurice de Nonancourt tried to reach England through Spain but was arrested at the Spanish border and died in the German deportation camp of Oranienburg. His younger brother Bernard spent much of the war in a Maquis Résistance cell in the French Alps, where he learned that to survive in life you have to surround yourself with competent people. When Bernard de Nonancourt took over Laurent-Perrier in 1948, he was extremely careful in his choice of colleagues to help rebuild the firm. Over the 45 years since then, Laurent-Perrier has grown from a tiny concern into the fourth largest champagne house, with annual sales of about 7 million bottles.

Laurent-Perrier is based in a domaine surrounded by vines at Tours-sur-Marne, 13 kilometres/8 miles east of Epernay. The location is significant for, talking to the people who work here, you are left in no doubt that champagne-making is an art but one that depends on great grapes. The firm owns 100 hectares/247 acres of vineyards, which provides about 12 per cent of its needs, but relies on a network of growers.
In a bold departure from conventional practice, the firm decided to make a non-vintage prestige cuvée named Grand Siècle in 1957 because it believed that a better balanced flavour would be achieved by blending wines from three great years. Ever since, Grand Siècle has been a consistently magnificent wine; it is occasionally sold with a vintage label in exceptional years. In 1981, Laurent-Perrier released its first Cuvée Ultra Brut, a very dry champagne with no dosage. Thus were recreated the "sugarless" champagnes that the house had sold in England (where else?) in the 1890s. You do not have to be a diabetic to appreciate this wine for, although bone dry, it is not astringent since it is always made from the grapes of a ripe year, and on a hot summer evening it is wonderfully refreshing.

This firm is also one of the very few to make pink champagne the hard way - by putting the Pinot Noir grape skins into contact with the juice to obtain the required colour. As if that were not enough, it is the leading specialist in the still Coteaux Champenois wines of the region, both white and red. Alain Terrier, Laurent-Perrier's cellarmaster, is one of the most gifted wine-makers I have ever met. Slightly severe and professorial on first acquaintance, this Bordeaux-born oenologist gave me some fascinating insights into the art of blending when I tasted the current releases with him at the domaine in January 1994. Looking at my notes, as they say, it was a stimulating experience.

Here is the race card. The current Ultra Brut is a shimmering green-gold colour, there is a nose of ripe apricots and in the mouth the flavours are mature, with no hint of aggression. A very high proportion of the wines in the blend come from the 1985 vintage. The Brut L.P., the flagship brand, is especially good at the moment, being essentially made from the hot 1989 vintage. Whiffs of brioche and mandarin orange lead on to a round rich flavour. The vintage 1988 (53 per cent Chardonnay, 47 per cent Pinot Noir) has a mushroomy aroma typical of Pinot Noir, which dominates the flavour at the moment; however, with further aging the Chardonnay tastes will progressively take over.

The current Grand Siècle is predominantly 1988 with smaller proportions of 1985 and 1982. With a light majority of Chardonnay it is very fine, delicate, well-balanced but with a long, generous aftertaste. The Grand Siècle exceptionellement millésimé 1985 is a sensational bottle; this time Pinot Noir (58 per cent) dominates the blend, for this grape was extremely ripe in the Champagne region that year, and this wine has a glorious toasted character. Grand Siècle Alexandra Rosé 1982 is a brick-coloured rosé champagne of rare vinosity.
R & L Legras
René and Lucien Legras established this elite little champagne business in 1972 - their Grand Cru Blanc de Blancs is the house champagne of many Michelin-starred restaurants in France. And very good it is too.
The Legras family, vignerons since the 18th century, own 21 hectares/52 acres on the Côte des Blancs. Their Blanc des Blancs has a vital green gold colour, a superfine mousse, floral well-defined Chardonnay aromas, a rounded toasty flavour, and a persistent finish. The Prestige Cuvée St Vincent is a rich evolved Chardonnay champagne with distinctive walnut aromas not unlike Salon. The Brut Intégral was one of the first sugarless champagnes released in the 1970s. The current release is flower-scented yet bone dry without being too austere.
Abel Lepitre
Founded in 1924 by Abel Lepitre and greatly expanded by his son Jacques after the second World War, this firm had a very good reputation in the 1960s, expecially for its excellent prestige cuvée Prince A. de Bourbon Parme.
Since 1970, Abel Lipitre has had several owners but it is now part of the Marie Brizard group which also owns the excellent Mareuil-sur-Ay house of Philipponnat. There seems to be a reforming hand at work, for the Lepitre champagnes are once again worth seeking out.

The standard Brut (60 per cent Pinot Noir, 25 per cent Chardonnay, 15 per cent Pinot Meunier) has a nicely evolved nutty nose and its pure fruit flavours are round and full. The Vintage Brut 1986 (a classic 60-40 blend of Pinot Noir and Chardonnay) is a very proper glass of mature champagne, honeyed yet fresh. The non-vintage Cuvée 134 is in the style of the old crémant champagnes that established Lepitre's reputation; made from 100 per cent Chardonnay with a gentle mousse, it is light, incisive, medium-bodied and ideal as an aperitif. The vintage-dated Rosé, currently the 1986, is an assemblage of 55 per cent Pinot Noir, 35 per cent Chardonnay, with 15 per cent Bouzy rouge: subtle stuff.
Mailly
Without exception Mailly champagnes have at least 75 per cent Pinot Noir in their composition, so the house style here is a youthful black grape fruitiness.
This well-known cooperative on the Montagne de Reims, founded in 1929, has 70 members farming 70 hectares/173 acres of vines all within the commune of Mailly and classed as grand cru. You either like or dislike the young Pinot-dominated style of Mailly champagnes. Personally, I think several of the cuvées here could do with much more bottle age. Three recommendations: The Mailly Grand Cru Brut Réserve is full of primary Pinot Noir fruit, big-flavoured, with a slightly rooty vegetal finish; the Mailly Grand Cru 1988 is in a similar style to the Brut Réserve but with more intensity of flavour (still very young-tasting, though); and, perversely, the best buy is the Mailly Coteaux Champenois Rouge, which is a seriously good red wine with a nicely modulated ruby colour, and a fine combination of finesse, flavour and vinosity on both nose and palate.
Mercier
Eugène Mercier was a great promoter who democratized the image of champagne. He founded this house in 1858, specializing in mass-produced wines for the general public. Mercier wines are very good value.
Mercier always thought big: over a 20 year period he built the world's second largest wine barrel in preparation for the Universal Exhibition held in Paris in 1889; it took a team of 24 oxen three weeks to tow the cask to the capital. Yet the great showman is best remembered for the extraordinary cellars he built at the top of the hill on Epernay's Avenue de Champagne. They extend to 16 kilometres/10 miles of wide subterranean galleries which you can visit daily on the firm's miniature electric train.

Mercier's family bought a lot of vineyards in the 1950s in the Marne Valley, mainly planted with Pinot Meunier. In 1970 the firm was bought by Moët & Chandon, and is now part of the LVMH group.
Although Mercier does not reveal the grape mix of its cuvées, it is reasonable to assume that they are mostly based on Pinot Meunier, which accounts for their rich spicy taste and their keen price. From a decent range, earmark the aromatic Rosé Brut with its nice balance of fruit and acidity, the successful Demi-Sec, which is clean-tasting and not cloying, and the Vintage Brut 1986 which has a ripe Chardonnayesque character.
Moët & Chandon
Moët & Chandon is the giant of the champagne industry and getting bigger by the minute. Until 1987, with its subsidiaries Mercier and Ruinart, it accounted for about a quarter of the region's champagne sales; now, with Veuve Clicquot and Pommery within the fold, the Moët group (LVMH) completey dominates the export business.
For such a huge operation, the quality of wine-making at Moët is very high, reflecting the innovative excellence of its technical management and the firm's financial clout in securing the best grapes. Moët also owns the largest vineyards of any champagne house - 500 hectares/1,235 acres currently in production - but these only meet about 20 per cent of the firm's needs. Remember, a bottle of Moët is uncorked somewhere in the world every two seconds.

Claude Moët, a broker and grower from the Grande Vallée de la Marne, founded the business in 1743. But it was really his grandson, Jean-Rémy Moët, who made it famous through his friendship with Napoleon. Between 1805 and his death in 1841, Moët was the most celebrated wine-maker in Europe; the orders poured in, and the company became the dominant champagne house. Opposite Moët's offices on Epernay's Avenue de Champagne stands the Trianon, twin white pavilions with a formal sunken garden and exquisite orangery, which Jean-Rémy built to accommodate Napoleon's court on its way to and from the battlefields of eastern Europe. Now as then, the Trianon is used to entertain the great and the good.

Since 1832 the firm has been known as Moët & Chandon, thus incorporating the name of Jean-Rémy's son-in-law, Pierre Gabriel Chandon de Briailles. During the mid-19th century the family became the greatest vineyard owners in Champagne, the list of clients grew longer, and Richard Wagner consoled himself with a bottle of Moët when his opera Tanhäuser flopped at its Paris première in 1861. By the last years of the century, Moët & Chandon had about a 16 per cent share of the booming export market. The firm then went into a period of decline until it was rescued by Comte Robert-Jean de Vogüé in the early 1930s.

Undaunted by the effects of the great depression, de Vogüé persuaded his fellow directors to relaunch an unused marque called Dom Pérignon, bought from Mercier in 1930, as a prestige cuvée for export markets. It was a brilliant marketing coup in view of Moët & Chandon's long-standing ownership of the Abbey and vineyards of Hautvillers and the company's association with the famous monk and champagne-maker. The first shipments arrived in London in 1935 and in New Yark the following year. Dom Pérignon has been the most famous champagne in America ever since. Having survived internment in a German deportation camp, de Vogüé rapidly expanded the firm's sales after the Second World War. By 1962, when Moët became the first champagne house to be quoted on the French Bourse, those sales had reached 10 million bottles a year. A period of huge growth followed, with the firm's acquisition of Ruinart (1963), Mercier (1970), and the Christian Dior perfume house (1971). In 1973 the company started its first sparkling wine venture in the New World with its purchase of Domaine Chandon in Napa Valley, California, quickly followed by a second in Brazil 12 months later. Since then it has established its most impressive sparkling wine operation to date (in terms of the really excellent fizz in the bottle) at Domaine Chandon in Australia's Yarra Valley, where since 1985 Dr Tony Jordan has been fashioning champagne-method wines from classic grapes to rival the real thing. And, the company also produces Cava at the Chandon vineyard in Spain's Penedés.

Back home in Epernay, Moët's champagnes at the non-vintage level are once again decent and reliable (after a bad patch in the 1970's), and its vintage wines are excellent representatives of the years from which they come. The flagship Brut Impérial Première Cuvée is a bright, fruity wine, the flavour dominated by black grapes but with a good amount of Chardonnay too; it always seems to improve a lot with a further 12 months in bottle after shipment, and old bottles can be vigorously alive. The Vintage Brut Impérial 1986 is a highly distinctive, generously flavoured champagne, with notes of spices and brown bread - a typical Moët touch - that comes in part from the 30 per cent Pinot Meunier grapes in the blend.

The Dom Pérignon 1985, with its highish percentage of Chardonnay supported by extremely ripe Pinot Noir from the firm's own vineyards on the Montagne de Reims and the Grand Vallée de la Marne, is a truly sumptuous yet beautifully balance wine, the work of Richard Geoffroy, a former medical doctor and one of the finest wine-makers in Champagne. The Dom Pérignon Rosé 1982 is another masterpiece: it is peach-coloured, and its superb expression of fully evolved Chardonnay flavours will delight the most demanding connoisseur. On current showing, both Dom Pérignon wines are prestige cuvées that are worth their very high price.
Jean Moutardier
It is said that when the chef de caves at Veuve Clicquot starts to compose the blend for his champagnes, he always sets the Pinot Meunier of Jean Moutardier to one side as a model by which to judge others.
Moutardier is probably the finest exponent of Pinot Meunier-based champagne, his known creations giving the lie to the myth that the finest sparkling wines are always made from Pinot Noir and Chardonnay. He now sells most of his production as finished champagne directly from his 20 hectare/49 acre domaine and modern cellar in Le Breuil, a little village near Dormans. He is ably assisted by his daughters, one of whom, Lily, is married to an Englishman, Jonathon Saxby, who gave up a career as an executive with Rank Hovis McDougall, learned champagne-making at the local wine school in Avize, and is rapidly taking over the business from his father-in-law Jean.

The Moutardier Brut Réserve (a vintage wine) is made entirely from Pinot Meunier, a real rarity. The 1986 has a strong deep gold colour and an intense flavour of ripe and red fruit tinged with spice but balanced by excellent acidity. The Carte d'Or (non-vintage) is composed of 80 per cent Pinot Meunier and is very fruity and full-bodied without being heavy. It is very good value for money. There is also a delicious salmon-coloured Rosé with a delectable wild strawberry fruitiness. All these boldly flavoured wines, the pink in particular, are excellent matches for Chinese cuisine.

Altogether different is the top-of-the-range Brut Sélection which is a classic mix of Pinot Noir and Chardonnay. Subtlety is the keynote, with its nuanced colour, delicate mousse, and long complex flavour, though this champagne is less Brut than many, with quite a high dosage.
G H Mumm
Since the early 1950s Cordon Rouge has been the big champagne name on the US market, and the brand image is so strong that it is still given to several champagnes in the Mumm range, both vintage and non-vintage.
The firm was founded in 1827 by the brothers Jules, Edouard and Gottlieb de Mumm and their partner, M. Giesler. The brothers Mumm, German Protestants, came from Rüdesheim on the Rheingau, where they had owned vineyards and an important wine distribution business. In 1838, G.H.Mumm, Gottlieb's son, joined the company and in 1853 took his name. For the next 50 years the Mumms owned and managed the firm, but they remained German citizens. As a result, on the outbreak of the First World War in 1914, the firm's assets and vineyards were confiscated by the French government; in 1920 G.H.Mumm and Co, then the largest champagne company in Reims, was put up for sale by auction and bought by the Societé Vinicole de Champagne Successeurs. In 1955, the Canadian-based Seagram group acquired an interest in Mumm, later a controlling one, and the company is now part of a huge international drinks conglomerate.

Mumm's flagship brand, Cordon Rouge, is probably more famous than the name of the firm. Cordon Rouge was first introduced in 1875 by Mumm's Paris agent, who had the bright idea of decorating the bottle with the sash of the Legion d'Honneur in order to boost sales. The ribbon was later abandoned in favour of a label inscribed with the words Cordon Rouge on a wide diagonal red stripe, and was only resuscitated in 1991 with the launch of the firm's new prestige cuvée, the 1985 Mumm Grand Cordon, which was decorated with a reproduction of the Legion d'Honneur ribbon.
The range and style of the champagnes on the Cordon Rouge label is too diverse to give an accurate general description, but how good are the individual wines from this major champagne player?
The hugely successful non-vintage Cordon Rouge Brut has received mixed, sometimes downright hostile, reviews from the pundits. In December 1990 the French magazine Que Choisir wrote that it was "very little appreciated, (with) too large bubbles, a powerful but unbalanced nose, too much acidity for certain tasters and not enough length." My own impression of this cuvée (tasted in December 1993) was of a fresh fruity wine in a green rather immature style, artfully rounded out to a just off-dry flavour by the use of a slightly higher than average dosage than is usually the case with a truly Brut Champagne. It is a decent but unexciting product, fully priced, and is relatively poor value for money. Its blend is a conventional mix of all three champagne grapes. Cordon Vert (also non-vintage) is a rich champagne, officially classified as Demi-Sec, soft, round but really quite sweet.

Mumm de Cramant is a rare wine made from a single vintage of Chardonnay grapes from the village of Cramant, rated 100 per cent on the echelle des crus. Of lovely citron colour, the wine sparkles gently; the taste is dry, ultra-pure and fresh, with lemon and butter notes. It is, however, a very light wine and finishes too short for my liking. Cordon Rouge 1985 is a fine vintage wine (70 per cent Pinot Noir, 30 per cent Chardonnay), with a nutty nose and a nice touch of maturity. Cordon Rosé 1985 is of similar composition to the vintage Cordon Rouge; the colour is a deep blush, and there is a whiff of soft red fruits, which is confirmed on the palate - an excellent rosé by any standard. The two Mumm prestige cuvées are also first-rate, and so they should be as they are very expensive: René Lalou 1985, reputedly the favourite bubbly of HM Queen Elizabeth the Queen Mother, is a big champagne (50 per cent Pinot Noir, 50 per cent Chardonnay), ripe-tasting with no hint of austerity; Grand Cordon 1985, the star of the range, is subtle but steely with a seemingly dominant Chardonnay character (actually 50 per cent of the blend) that is shaped by the best Côte des Blancs grapes from Cramant and Avize; the big aftertaste, though, shows the intensity of grand cru Pinot Noir which makes up the other half of the blend.
Napoléon
Don't be deceived by the staid labels or the old-fashioned premises where a visit is like a walk through time, for Napoléon champagnes are always good and sometimes superb.
This little gem of a firm in Vertus at the southern end of the Côte de Blancs, founded in 1825, is really called Ch. & A. Prieur, after the sons of the founder. In 1898 the third generation of the family managed to register the name Napoléon as a marque and shipped a small quantity of champagne to Russia. The standard non-vintage Napoléon Carte Verte Brut is usually made from three-quarters Pinot Meunier and a quarter Chardonnay; light and clean-flavoured, it is for early drinking. The Napoléon Tradition Carte d'Or, despite its kitsch label, is a wonderful champagne; Chardonnay, while only accounting for about 40 per cent of the blend, shapes the wine's elegance and lovely balance, but there is real richness here too from Pinot Noir - the nicest surprise I experienced with any champagne while researching this book. The 1985 Vintage Brut tastes remarkably like the Carte d'Or. Are they by chance related? Until 1994, the firm, still run by the Prieur family, was the smallest grande marque house, but it resigned because it could no longer afford the fees to finance that club's promotional ambitions.
Bruno Paillard
Bruno specializes in very dry, deep-flavoured champagnes with minimal dosage. His vintage wines are dressed with chic labels illustrated by prominent artists, and carry the date of disgorging.
Founded in 1981 by a dynamic young broker, Bruno Paillard, the firm is now installed in a sleek modern winery on the southern outskirts of Reims. Eighty per cent of the firm's production is exported, mainly to the USA, the UK, Belgium, and Switzerland.

Strongly flavoured as they undoubtedly are, Paillard champagnes also have considerable finesse. As its name implies, the non-vintage Première Cuvée Brut is made from the first pressings of all three champagne grapes. Of vivid gold colour with a fine mousse, this is a fresh, definitely dry champagne at once fruity and vinous with exemplary persistence of flavour. The Premiere Cuvée Rosé has a tanslucent light-salmon hue, the nose is floral and Chardonnayesque, the palate Pinotesque, powerful yet fine and restrained - one of the best rosés around. The Chardonnay Réserve Privée is a distinctive wine, its whiff of toast and vanilla suggesting that a proportion of the wines in the blend were fermented in wood; the taste is all lemony delicacy and bone-dry. The Vintage Brut 1985 has a rich evolved flavour with a lovely note of ripe Chardonnay typical of this great year.
Palmer & Co
Palmer is one of the best cooperatives in Champagne and one small enough to concentrate on quality.
Palmer's 180 member-growers cultivate 315 hectares/778 acres of mainly premier cru Pinot Noir grapes from the Montagne de Reims. There are no short-cuts in the wine-making, which takes place in a modern cuverie above old deep cellars in the centre of Reims. Processess like remauge are given plenty of time to achieve the best results. The champagnes are made with at least 20 per cent reserve wines and they are rested for three to six months after dégorgement.

Mostly unusually for a cooperative, Palmer has a "library" of older vintages from 1979 back to 1947. A bottle of the 1961 shared with the ebullient director Jean-Claude Colson in January 1994 was a magnificent old champagne which still tasted fresh as a daisy. Of the regular range, the standard Brut (non-vintage), made from equal parts of Pinot Noir and Chardonnay, is a lot better than many flagship wines from the grandes marques; fresh, elegant and of real complexity. The Rosé Brut is a full-flavoured expression of Pinot Noir, while the 1982 Blanc de Blancs is drinking at the peak of its maturity, but will keep well in a cool cellar until 1995-96.
Pannier
Pannier specializes in wines based on Pinot Meunier that are immaculately vinified to produce flattering, fruit-driven champagnes offering excellent value for money.
This group of growers at Château Thierry farm 410 hectares/1,013 acres mainly in the Vallée de la Marne but have access to grapes from the Montagne de Reims and the Côte des Blancs. Tradition Brut, with more than 50 per cent Pinot Meunier, has an inviting, pale yet vital colour, a fine persistent mousse, clear fruit definition, and a supple yet vinous flavour.

The prestige cuvée, Égerie de Pannier can be a memorable bottle: Chardonnay adds refinement and a toasty scent. The opulent 1985 Égerie has been replaced by the 1988, which should be kept until 1995.
Perrier-Jouët
Perrier-Jouët has always been one of the most prestigious champagne houses. Its superb vineyards at Avize and neighbouring Cramant account of the hazelnut aromas and creamy flavours of top-flight Chardonnay that are so typical of Perrier-Jouët vintage champagnes.
Founded in 1811 by Pierre Nicolas-Marie Perrier, who had married Adèle Jouët, Perrier-Jouët quickly became known in the English-speaking world: its first shipments of champagne were dispatched to the UK in 1815 and to the USA in 1837. Pierre's son, Charles Perrier, was a deft politician and a famous Mayor of Epernay who built the grandiose Château Perrier opposite the firm's elegant premises in the Avenue de Champagne. It now houses the town library and museum and is well worth a visit. Charles Perrier greatly expanded the firm's exports to the UK, and by the time of his death in 1897, PJ (as it was nicknamed) numbered among its devotees women as different as Queen Victoria and the actress Sarah Bernhardt, who reputedly like to bathe in its wines.
Charles Perrier had no children but the firm passed into the safe hands of his nephew, Henry Gallice, who was an important figure in the fight against phylloxera in the Champagne region during the early 1900s. In 1934, Perrier-Jouët was acquired by Louis Budin, who had married a Gallice. His son Michel became managing director in 1959, the same year that Mumm Champagne later to be owned by the Seagram group) took a majority shareholding in the company. Budin, a very fine taster, was wisely allowed to go on making the excellent type of champagne which had established the high reputation of the house in the 19th century. Budin's greatest coup, both aesthetically and commercially, was his launch in 1970 of the firm's distinctive flower-decorated prestige cuvée Belle Epoque. Budin's choice of venue and occasion was inspired: a Paris nightclub to celebrate the 70th birthday of the American jazz musician Duke Ellington; at a stroke PJ's grande marque image was strongly reinforced in the USA, where by 1987 it has become the third largest champagne brand.
PJ's major assets are its 100 hectares/247 acres of vineyards, especially the superb Chardonnay sites on the Côte des Blancs. The firm owns 27 hectares/67 acres in Avize alone, and 9 hectares/22 acres at Cramant. The house's other vineyards include 9 hectares/22 acres at Mailly-Champagne on the Montagne de Reims, 20 hectares/49 acres at Dizy and Ay in the Grande Vallée de la Marne, and a sizeable 31.5 hectares/78 acres of Pinot Meunier at Vinay and Orbais. Nevertheless the company still buys in about 60 per cent of its grape needs.
The non-vintage Grand Brut is made from all three champagne grape varieties but is dominated by the two Pinots, which give the wine a foursquare, meaty style. The Blason de France Brut is altogether finer; the better-class grapes in the blend and the longer time in bottle produce a champagne with an evolved yeasty complex nose and a poised richness on the palate - a classy bottle. The Blason de France Brut Rosé is an excellent well-aged cuvée; rose-coloured with brick and orange tints, the black fruit and grilled bread aromas soar out of the glass, while the Pinot flavours are mouth-enveloping and persistent. The Vintage Réserve Cuvée Brut 1985 is a classic example of the PJ vintage style with its nutty creamy Chardonnay character - class in a glass and what great champagne is all about. The Belle Epoque Brut 1985 is one of the finest champagnes I have ever drunk; a 50/50 Pinot Noir-Chardonnay blend, this wine has everything; supreme elegance, aromas of flowers, a toasty richness, and terrific complexity. Each time I taste it I discover new flavours.
Joseph Perrier
Off the beaten track in Châlons-sur-Marne, Joseph Perrier is one of the hidden jewels of the champagne world.
Thanks to its low profile, this small grande marque house, founded in 1825, had been left in peace to make mellow fruit-laden champagnes whose price has not yet caught up with their quality. The ripe generous house style comes form the sunny location of the firm's 20 hectares/49 acres of Pinot Noir and Pinot Meunier vineyards at Cumières, Damery and Hautvillers.

The non-vintage Cuvée Royale Brut is consistently pleasurable. Straw-gold in colour and made from one-third Chardonnay and two-thirds black grapes, it has an expansive smell of raspberries and a broad spicy flavour; mellow too, with at least three years' bottle age. The vintage 1985 Brut is paler, more refined with a classy taste of citrus fruits (45 per cent Chardonnay in this blend). The firm has wisely decided to go on to the excellent 1989 vintage for release in early 1995, by which time the 1985 will be sold out. The Rosé Brut is strictly for those who like a full fruit style, since this wine is pervaded with the taste of cherries and raspberries. The real star here is the Cuvée de Luxe Josephine 1985, a true three-star champagne and a wonderful expression of ripe mature Chardonnay that, although accounting for only half of the blend, dominates the wine's flavour.
Philipponnat
A small traditional firm which deserves to be better known, Philipponnat makes champagnes for the true connoisseur.
This house was founded in 1910, although the family have been growers in the Vallée de la Marne since the end of the 17th century. Philipponnat's prize possession is the 5.5 hectare/ 13 acre Clos des Goisses at Mareuil, the largest walled vineyard in Champagne. Across the board their champagnes are wines of vinosity and character, delicate and gently sparkling, with a high proportion of reserve wines in the blends.
The non-vintage Royale Réserve Brut, made from 70 per cent black grapes and 30 per cent Chardonnay (one-fifth of the total being reserve wines), is an admirable flagship champagne, mellow yet with well-defined sprightly fruit and a classically dry clean finish. Dominated by 70 per cent Pinot Noir, this champagne is made by highly traditional methods including a first fermentation in wooden casks. The result in the 1986 vintage (very difficult elsewhere) is first-rate, with an impressive ripeness and concentration (a true three-star champagne). The more recent Le Reflet cuvée is a classic mix of Chardonnay and Pinot Noir, the latter grapes coming form the Clos des Goisses. The honeysuckle aromas and brisk acidity of Chardonnay characterize this wine, which would make a fine partner for that greatest of deep-water fish, the sea bass. Philipponnat has been owned since 1987 by the Marie Brizard family-run drinks group.
Ployez-Jacquemart
Wine-making by this "boutique" champagne firm is traditional. The prise de mousse takes place in cool deep cellars, and the champagnes are given plenty of bottle age.
Gérard Ployez and his daughter Laurence own a vineyard at Ludes and Mailly-Champagne, but buy most of their grapes from highly rated crus in the Côte des Blancs and the Vallée de la Marne. Chardonnay accounts for a least 50 per cent of the blend - and more in exceptional years. The range includes a rich, well-rounded Extra Quality Brut, and exceptional Blanc de Blancs 1985 and a barrel-fermented prestige Cuvée Liesse d'Harbonville.
Pol Roger
For consistently pleasurable champagnes, the house of Pol Roger has few equals. I have never drunk a disappointing bottle from this model family firm, which says a lot about the people behind the label.
Christian de Billy and Christian Pol-Roger, great grandsons of the founder, are totally committed to the highest standards of quality, and they have never been tempted to overexpand this smallish grande marque or to diversify into other wine making ventures. The cousins simply make sure that the firm sticks to classic precepts of champagne-making, yet a lightness of touch is reflected in their wines, which are among the most subtle, nuancé and delicious in the region.

The house was founded in 1849 by Pol Roger, a native of Ay. In 1876 he shipped his first champagnes to England, which was to become the firm's major market. It was his son Maurice Pol-Roger who really made the brand famous. He was an outstandingly brave mayor of Epernay during the German occupation of the town in 1914. By 1935 he had established the champagne as the number one in the UK, which was a pretty remarkable achievement for a small quality-first house. Maurice was also a great hunter and fisherman. His tastes in champagne were as robust as his field pursuits, for during his time the wines were dominated by Pinot Noir: he seemed to have little love for Chardonnay, which he described as "la flotte" (water). The big bouncy flavours of old-style Pol Roger clearly appealed to Winston Churchill, who became the brand's greatest fan. His loyalty to the house was strengthened by his friendship with Odette Pol-Roger, Maurice's daughter-in-law and a great Anglophile, after whom he named one of his racing fillies.

Pol Roger champagnes are now much more Chardonnayesque in flavour, the style shaped by the 80 hectares/198 acres of vineyards around Epernay and along the northern Côte des Blancs, which the firm started to acquire in the mid 1950s. Several of these vineyards - especially those in Mardeuil, Epernay, Pierry, Cuis, and Chouilly - produce, I reckon, quite forward, beautifully fragrant wines, which is the quintessential PR touch. The wines are also extremely fresh but age exceptionally well, thanks to the firm's excellent chef de caves James Coffinet who used to work for Billecart-Salmon.

The non-vintage White Foil is a classic assemblage of all three champagne grapes in equal proportions. It is a fine example of the house style, light but structured, fresh yet ripe and fruity, and ready to drink. The Sec is of identical composition but with a slightly higher dosage. The vintage 1986 Extra Dry is a 60/40 mix of Pinot Noir Chardonnay, the latter dominating the aromas but with a big expansive Pinot flavour and a very long finish. The vintage-dated Blanc de Chardonnay is usually one of the most beguiling blanc de blancs on the market. The 1985 was a lovely wine of lace-like delicacy with aromas of hawthorn; the 1986 initially looked less impressive but at a recent tasting (March 1994) blossomed into a champagne of refined richness. The vintage-dated Rosé is also worth seeking out; light salmon-pink in colour, it has a positive Pinotesque red fruits smell but is "lifted" by good proportion of Chardonnay. At the top of the range there are two prestige cuvées. The Réserve Speciale PR 1986 is made from equal parts of Pinot Noir and Chardonnay from six grands crus; a wine of finesse, depth and real complexity. The grape composition of the Cuvée Sir Winston Churchill is not disclosed but it is almost certainly greatly dominated by Pinot Noir (as much as 70 or 80 per cent, perhaps). This is a very big champagne of which the old war lord would have certainly approved. Some tasters note a delicacy and smell of lilacs in the 1985 vintage; I am more struck by its power and the need to keep it until 1997-98.
Pommery
Pommery is the sleeping giant of the champagne world, a firm with a fascinating past but one which has never quite realized its full potential in the post-1945 world.
Founded in 1836, the firm achieved greatness under a famous champagne widow, Louise Pommery, who took control on the death of her husband in 1858. "Qualité d'abord" ("Quality first") was Madame Pommery's motto. She decided to concentrate on the English market. Her intention was to produce champagne in as delicate, fine and dry a style as possible. Her legendary 1874 vintage, which took Victorian London by storm, was the first genuinely Brut or dry champagne as we would understand the term, with a dosage of just 6-9 grammes of sugar per litre.

Madame Pommery's boldest move was the acquisition of a large area of land on the outskirts of Reims covering 120 Roman chalk pits. Above these she built a series of hideous edifices, their design based, it is said, on the baronial mansions of her aristocratic English customers. The Roman pits below she used as storage cellars, decorating them with beautiful sculpted bas-reliefs, all connected by a network of 18 kilometres/11 miles of galleries and passages. These magnificent cellars can be visited every day of the week. American visitors will be interested in the splendid carved blending cask in the reception hall, with a capacity of 100,000 bottles, which was sent by the firm to St Louis, Missouri, for the Universal Fair of 1904. The carved figures on the cask depict Franco-American friendship.

Pommery's 307 hectares/759 acres of vineyards are among the largest of any firm's in Champagne. There are particularly fine ones on the Montagne de Reims. Nearly every cru has 100 per cent echelle des crus rating. Yet these only account for about one-third of the firm's needs. And since LVMH acquired Pommery in 1990, the company has decided to go for volume sales, hoping to reach 8 million bottles a year by 1996. This will make it less dependent on the magnificent vineyards which are the firm's greatest assets and source of profit. A sure-fire way, some might say, of killing a brand.

Worrying as this trend is, in fairness I have to say that Pommery's wines have improved in recent years, thanks to its talented chef de caves, Prince Alain de Polignac. The Brut Royal (non-vintage), a classic mix of Pinot Noir, Chardonnay and Pinot Meunier, is an intricate assembly of 30 to 40 crus with a good amount (20 per cent) of reserve wines in the blend. Released after three to four years in a bottle, it is a friendly easy-drinking champagne of broad fruitiness, though the dosage seems quite high. The Vintage Brut 1988 (60 per cent Chardonnay, 50 per cent Pinot Noir) is a fine, delicate wine with real purity of fruit - a de Polignac signature - while the prestige Cuvée Louise Pommery 1985 is first-rate. It is sourced from the firm's grand cru holdings in Cramant and Avize for Chardonnay, and Ay for Pinot Noir. It has a lovely floral note on the nose, and in the mouth is rich, and long-flavoured, but perfectly balanced. This is a house capable of achieving a two-star rating, though a question mark must hang over future quality in view of its over-rapid sales growth.
Alain Robert
Le Mesnil-sur-Oger - site of Alain Robert's grand cru vineyards - is probably the best village on the Côte des Blancs for making Blanc de Blancs champagne.
Alain Robert is the current head of an old family of growers who came to Le Mesnil in the 17th century. He owns 12 hectares/30 acres of grand cru vineyards in seven villages of the Côte des Blancs. Robert's champagnes are made entirely from Chardonnay, and though they do not carry a vintage year they are in fact, wines from a single year. The Blanc de Blancs Brut is a blend of wines from his vineyards in the 1985 vintage; it has lots of Chardonnay character and a nice touch of maturity, but lacks a little finesse. The Blanc de Blancs Sélection (1986 vintage) is finer and more delicate and comes from Robert's better vineyards. Le Mesnil (1982) strikes a perfect balance between mellow richness and exquisite elegance. Blanc de Blancs champagne does not come any better than this.
Louis Roederer
Louis Roederer is a very great champagne house and also one of the most profitable. Its great brand, Cristal, is probably the most sought-after prestige cuvée in the world at the moment.
Roederer's high reputation and financial soundness rest on a near self-sufficiency in grapes from its 180 hectares/445 acres of vineyards, controlled sales, and its one great brand.
The first Louis Roederer, who was born in Alsace, joined his uncle's champagne business at Reims in 1827, and six years later inherited the firm. Young Louis's early prospecting of foreign markets paid dividends. By the time of his death in 1870, the firm had become the third largest shipper of champagne to the USA, and it was soon to challenge Veuve Clicquot's dominance of the Russian market. For in 1876, at the request of Tsar Alexander II, the now famous Cristal was specially created to satisfy the imperial sweet tooth. It was presented in a clear lead-crystal bottle exclusively for Alexander's use. With the October Revolution of 1917, the firm's Russian market collapsed, but its fortunes were revived in 1932 by another of the industry's strong-willed widows, Camille Olry-Roederer, who led the company for 42 years and developed the brand very successfully with unusual showmanship. While she was looking for a new market, she would enter one of her champion trotters in a race and then throw a lavish victory party afterwards. The name of her champagne would be on everyone's lips for months. It was Madame Roederer who shrewdly bought the firm's vineyards in the 1930s. She died in 1975, leaving the company to her daughter, Madame Claude Rouzaud. It is now run by her grandson, Jean-Claude, a trained oenologist the proud of it.

Jean-Claude is a perfectionist, for whom the wine is more important than the bubbles. He restricted the amount of champagne produced because he wanted as much control as possible over the grapes. "Seventy per cent of the quality of our wines comes from our own vineyards," he says, "so if you have to buy in poor grapes, you often have to grip the table when you drink the finished champagne."

The Roederer vineyards are exceptionally well sited (averaging 98 per cent on the cru echelle) and intelligently spread across the three classic champagne districts: on the Montagne de Reims at Verzenay, Verzy and Louvois; in the Grande-Vallée de la Marne at Cumières, Hautvillers and Ay; and on the Côte des Blancs at Chouilly, Cramant and Avize, Le Mesnil and Vertus. In the cellars at Reims, the attention to the smaller details of fine wine-making is very impressive. All the wines are fermented in stainless steel vats of small capacity so that the flavour and individuality of each cru may be better shaped. The really distinguishing feature here is the use of large oak barrels (foudres) to age the reserve wines, for it is the spell in wood that gives Roederer champagnes their honeyed vanilla taste.

The Brut Premier is an upmarket non-vintage champagne, aged for longer than usual (three to four years) and intended to give immediate pleasure on release; its red fruit flavour dominated by Pinot Noir (66 per cent) is probably the best-made grand marque champagne from the difficult year; unlike a lot of the competition, it has real structure and an "animal" Pinot character. The Rosé is one of the most distinctive around: made form Pinot Noir grapes that have been put in contact with the juice, it has a very light salmon colour that belies its rich vinous flavour and makes an excellent match for sautéed kidneys. The newly released Cristal Vintage Brut 1988 is a worthy successor to the 1985; a dry wine these days, it has a lovely toasty flavour, the fruit definition is exceptionally fine and really deserves keeping until 1995 before pulling the cork. In cool Anderson Valley of Northern California, Rouzaud's Roederer Estate has produced a stunningly good sparkling wine called L'Ermitage from the best 1989 cuvées.
Ruinart
This, the oldest champagne house, was founded in 1729 by Nicolas Ruinart, a linen merchant and nephew of Dom Thierry Ruinart, a well-known wine-maker and colleague of Dom Pérignon.
The firm prospered through the politically turbulent Napoleonic era, though the family's royalist sympathies were made clear when Irenée Ruinart, as mayor of Reims and deputé for the Marne, welcomed Charles X to his coronation at Reims Cathedral in 1825. Irenée's son, Edmond Ruinart, was an early prospector of the US market. He was received in 1832 by President Jackson, to whom he presented a case of Ruinart champagne. Nearly 30 years later his heir, Edgar, was travelling to Russia where he had an audience with the Tsar.
Thanks to adventurous men like the Ruinarts, the total exports of champagne quadrupled between 1850 and 1899. During the First World War the firm's premises in Reims were all but destroyed. Undaunted, André Ruinart, then head of the firm, set up an office in one of his Roman chalk cellars and, when this was badly flooded, installed his working desk on a raft so that business could continue as usual. The house remained a family affair until it was bought by Moët & Chandon in 1963.

Of the great champagne houses, Ruinart has perhaps the lowest profile, for this is a brand known essentially to connoisseurs and is distributed on a very selective basis to fine restaurants and speciality wine and food shops. The premises, restored to their austere 18th century style, ooze tradition and the firm's Gallo-Roman chalk cellars (known as "Crayères") are the finest in Reims and classified as a national monument. Every two years the Crayères are the dramatic venue for the presentation of the Trophée Ruinart, the prize in a prestigious international competition to find Europe's best wine steward.

Ruinart champagnes are especially fine and elegant, but they have a mouth-filling richness, and body too, because this is a Chardonnay house of a very particular type. The firm owns 15 hectares/37 acres on the eastern side of the Montagne de Reims, chiefly at Sillery and Puissieulx. The Chardonnay grapes in these vineyards have much more power and "flesh" than those from the Côte des Blancs; hence the richness in the wines, especially at the higher end of the range.

Jean-François Barat, Ruinart's chef de caves, is a very clear-headed and articulate wine-maker. The exceptionally high standards he has achieved rest on the fundamental notion of intricate blending, a compact range of just five cuvées, a low dosage in the finished champagnes, and important stocks of reserve wines.
The non-vintage "R" de Ruinart (45 per cent Chardonnay, 55 per cent Pinot Noir) has four years' bottle age and a fine gentle mousse; there is no fizzy aggression on the nose, just fine floral notes; and it is very supple and easy to drink but with real persistence of flavour thanks to a lot of premier cru grapes in the blend. The "R" de Ruinart vintage 1988 (50 per cent Chardonnay, 50 per cent Pinot Noir) is a yellow-gold colour with a typically ripe evolved nose touched with lemon, but with more complex secondary aromas too. All the power and vinosity on the palate is shaped by the presence of 100 per cent échelle des crus Pinot Noir grapes from the Montagne de Reims. This is a wine with enough character to match a sauced fish dish.

The prestige cuvée Dom Ruinart is one of the best two or three Blanc de Blancs on the market. It is made from 100 per cent Chardonnay, of which 30 per cent comes from the lower slopes of Sillery and Puissieulx. As Jean-François said of the 1986 Dom Ruinart when I tasted I with him, "this wine has the power and body of Pinot Noir in a Chardonnay." It is also wonderfully buttery and fat but extremely elegant. The Dom Ruinart Rosé 1985 is for me the finest pink champagne currently on the market. It is made from exactly the same Chardonnay provenances as the Blanc de Blancs, but with 20 per cent Bouzy Rouge added. It has an extraordinary bouquet, almost Burgundian in its sensual appeal, elegant yet ripe and evolved with tertiary woodland smells, and a wonderfully complex flavour. If it weren't for the bubbles, you might be drinking something very grand from the Côte d'Or. The standard "R" de Ruinart Rosé (non-vintage) is in a very different style, more strongly coloured and with a simple but agreeable red fruits flavour. It is only champagne in the current Ruinart range to be made with a proportion of Pinot Meunier grapes.
Salon
Salon is a story of perfectionism. It is the only house to produce just one type of champagne, always a Blanc de Blancs, always vintage-dated, and only released in years when the chef de caves thinks the wine is worthy of the label.
The marque was the creation of Eugène Aimé Salon, a Champenois born in the tiny village of Pocancy on the plans east of Le Mesnil-sur-Oger in 1867. Aimé learned the art of champagne-making as a boy, but he became a teacher and later a successful furrier and politician in Paris. He was one of the greatest gourmets of his day, a member of that ultimate dining club, the Club des Cents, and an habitué Chez Maxim's where he had a table permanently reserved.

In 1911 Aimé bought a vineyard in Le Mesnil-sur-Oger so that he could create the perfect champagne made exclusively from Chardonnay grapes grown in that greatest cru of the Côte des Blancs. At first, Aimé's own champagne was a hobby; he would offer it unlabelled to his country guests at Pocancy. But demand for this sensational wine became so strong that Aimé decided to commercialize it, and Salon was born. Aimé began to buy grapes from other vignerons in Le Mesnil. Only the healthiest grapes were used for his champagnes, which were made entirely from the first pressings and in exceptional vintages. Grapes and years not thought up to scratch were sold off to other merchants.

Salon reached the zenith of its reputation in the late 1920s and 1930s, when it was the house wine at Maxim's. Nowadays, this champagne has a much more discreet image, but it is revered by certain connoisseurs, particularly in France, the USA and the UK, because the perfectionist wine-making principles of the founder are still followed to the letter, especially by the new owners of the firm, Laurent-Perrier, who took over in 1989.
The firm owns 1 hectare/2½ acres of vines at Le Mesnil which accounts for about one-fifth of its needs; the majority of the grapes are bought in from growers owning grand cru Mesnil plots in the village. Champagne-making is very traditional, the wines do not go through malolactic fermentation and are aged in wooden demi-muid casks. Dégorgement à la vole is still employed to preserve the aromas of the wines. The Salon house style is for rich, intensely fruity flavours with (say some) a whiff of walnuts, and strong life-giving acidity (a characteristic of all Mesnil champagnes). All salon vintages need to be aged for at least 10 years before easing the cork.

My own experience of the wines is limited to one visit to the house in January 1994. But I was lucky enough to taste the 1983 and 1982 vintages, both with and without dosage. I have to say that owing to the superb natural ripeness of the grapes in each of the two vintages, the sugarless versions were splendid, and extra brut cuvées may well be released in future years. I loved the 1983 with its firm fresh attack and bell-like clarity of fruit; the 1982 was altogether richer and will probably have more fans, though I found it almost overripe and gamy (in the released version with dosage). Since 1911, vintages at Salon have been declared about three or four times a decade. Among these, the "greats" were, say the pundits, the toasty perfectly balanced 1979; the fine-drawn 1973; the intense 1971 Cuvée "S"; the similarly subtle 1955; and the outstanding 1949. Of pre-war vintages, the 1928, of which there are some bottles in the cellar, is legendary.
Jacques Selosse
Anselme Selosse, who heads this small 6 hectare/15 acre family estate at Avize and Cramant is one of the most interesting growers in Champagne.
A serious-minded fellow, turning 40, Anselme Selosse trained at the Lycée Viticole in Beaune, and his originality has been to apply the hand-made approach of classic white burgundy-making to the larger-scale, dare one say industrial, world of champagne. So at Jacques Selosse, the grapes are hand-picked and the first fermentation always takes place in oak vats or barriques; the wines remain on their lees for four to six months and are stirred once a week with a baton à la Meursault to give added character to the final flavours; and the champagnes are given up to eight years' bottle age before being disgorged - by hand of course. One of Anselme's innovations has been his introduction of a solera system for the reserve wine. In this system one-third of the reserve wine is drawn off for use in the non-vintage cuvée, and replaced by wine from the current vintage, so producing a reserve wine of increasing complexity. The results are wines of inimitable vinosity and original flavours that extend the taste spectrum of champagne.

All Selosse champagnes are made from 100 per cent Chardonnay grapes, are emphatically dry, and reflect the minerally chalky soil of Avize in their flavour. What puts them into the top league is their Meursault-like gras tastes, which are always beautifully balanced and never militate against finesse.

A good introduction to the house style is the Tradition Blanc de Blancs, which has finesse and richness in equal measure and just the right amount of dosage to ease its definite dryness. The Extra Brut Blanc de Blancs is for aficionados of bone, bone dry, sugarless champagne. It is a truly impressive wine of terrific complexity, but its awesome austerity will not appeal to everyone and it would benefit from keeping until 1995. Selosse also produces a wood-fermented Rosé, at once deep-flavoured and elegant, and minuscule quantities of single-vintage champagnes from 1982, 1983 and 1985. However, all these delights pale by comparison with the Cuvée d'Origine 1987. First released in January 1994, this is Anselme's first cuvée made from wines fermented entirely in new small oak barriques - a fabulous, smoky, less austere wine with succulent orchard fruits flavour, it is a truly original tasting experience. Try it at L'Arpège Restaurant in Paris.
Taittinger
Taittinger's name as one of the most famous grandes marques is a relatively recent phenomenon, although the firm can trace its origins back to 1743, when Jacques Fourneaux went into the champagne business.
During the First World War, Pierre Taittinger was billeted as a French officer at the historic Château de la Marquetterie near Epernay, which had been a favourite haunt of Voltaire and Beaumarchais. After the Armistice, Pierre bought the Château and its vineyards, and in the 1930s acquired the defunct firm of Fourneaux, which he eventually renamed Taittinger.

Since 1945, the firm has become one of the most important new forces in the champagne world, thanks to the dynamism of Pierre's two sons, François, who died in an accident in 1960, and Claude, the current chairman of the company. The firm's post-war expansion has been dramatic. It acquired the champagne house of Irroy in 1973; the Concorde hotel chain in 1975; and, most recently, Domaine Carneros in Napa Valley. The firm also has interests in the construction and printing industries.

Throughout its expansion, Taittinger has been an important purchaser of vineyards, its current holdings now totaling 260 hectares/642 acres in the best sites of the Montagne de Reims and the Côte des Blancs. These account for half its needs. Although Taittinger is wary about revealing the exact grape composition of its cuvées, the style of the champagnes is strongly shaped by Chardonnay, with unmistakable floral aromas.
The non-vintage Brut Réserve can be a maddeningly variable champagne in my experience: sometimes it has a diffuse soapy taste; on other occasions it can be delightful, with soaring floral aromas and a poised, elegantly defined flavour. When last tasted in January 1994 it seemed to have quite a high dosage, which may give it street appeal but is likely to be less appealing to serious champagne buffs. I have no such reservations about the Brut Prestige Rosé, a subtle salmon-coloured wine of real finesse driven by Chardonnay. With this wine the noticeable dosage seems a boon rather than a flaw.

The 1988 Vintage Brut is another slightly off-dry wine with a nice touch of maturity and complexity. The top-of-the-range Comtes de Champagne Blanc de Blancs 1986 is one of the best Chardonnay champagnes on the market, an expansively scented, silken-textured wine which will develop a near-burgundian nutty flavour with age: a marvellous partner for sauced fish dishes like salmon with sorrel sauce.

Taittinger's Collection champagnes are not just beautifully packaged deluxe items - the wines in the bottle can be superb, notably the 1978. the first in this series and decorated by the Hungarian artist Victor Vasarely. In the mid 1990s this wine has glorious ripe flavours of old Pinot Noir. More recently, the 1985 has a lovely design by the American Roy Lichtenstein and the 1986 one by Hans Hartung.
Alain Thiénot
Alain Thiénot is a man who get things done. In his own quiet way, he is one of the most interesting characters on the French wine scene.
A former champagne broker, Alain Thiénot now has his own shipping house in Reims and two fine Bordeaux properties, Château Rahoul in the Graves and Château Ricaud in the Haut-Loupiac where he makes lovely sweet wine. Thiénot champagnes are rather like the man himself, natural, vital, with considerable strength of character. The firm owns 14 hectares/35 acres of vineyards which, although only accounting for about on-fifth of its needs, are mainly in grand cru sites such as Le Mesnil-sur-Oger and Ay.

The non-vintage Brut made from all three champagne grapes, shows good clear fruit, is fresh and sprightly but the bubbles are not too aggressive. The 1986 vintage is nicely evolved with a nutty flavour while the Grande Cuvée 1985 is a true three-star champagne. With 20 per cent fermentation in wood, there is real structure and complexity here, but the wine is so supple. It drinks beautifully and is something of a tribute to the blender's art; interestingly for a Grande Cuvée there is 10 per cent Pinot Meunier in the blend. I am less keen on the Thiénot rosés, but the red still wine from Ay is recommended.
Union Champagne
Based in Avize on the Côte des Blancs, the Union de Champagne is the outstanding cooperative-conglomerate of the Champagne region, with a reputation for wines of excellent quality.
The Union Champagne is one of the region's relatively few cooperatives that exports its wine. The Union takes in grapes from 11 sub-cooperatives whose member-growers own prime vineyards mainly on the Côte des Blancs but with smaller holdings on the Montagne de Reims. Remarkably, all the growers' vineyards are classified as premier cru or grand cru, and only Pinot Noir and Chardonnay grapes are grown, with no plantings of the prolific but less fine Pinot Meunier.

The Union's vinification plant at Avize is probably the most modern in Champagne, and it has developed a special wine-making technique which avoids the malolactic fermentation, ensuring longer life and vitality in its champagnes.

The Union works well on several levels within the industry. About 60 per cent of its annual production is the supply of still wines (vins clairs) to the grandes marques. These wines contribute to the blends of such prestige cuvées as Taittinger Comtes de Champagne, Laurent-Perrier Grand Siècle and Moët & Chandon Dom Pérignon.
The Union also markets about 40 per cent of its production as finished champagnes for export, the best-known label being St Gall, which is imported by Marks & Spencer into the UK. Composed of 55 per cent Pinot Noir and 45 per cent Chardonnay, this cuvée has a fresh green-yellow colour, a lively small-bubble mousse and a sprightly, definitely dry flavour.

The Union's best non-vintage cuvée is probably Pierre Vaudon because of the high production of Pinot Noir (70 per cent) in the blend; it is soft, rich, round and fine, and terrific value for money, selling for about £14 a bottle. The 1983 vintage Orpale Blanc de Blancs (100 per cent Chardonnay) is a splendid wine with and almost white-Burgundy opulence; it recently came top in a blind tasting of prestige champagnes in Paris.
Vilmart
Tom Stevenson has called Vilmart the greatest champagne grower he knows. Having visited this perfectionist producer, I think he is right.
The house was founded in 1890 and is now run by René Champs and his son Laurent. They own 11 hectares/27 acres of premier cru Pinot Noir and Chardonnay, which they cultivate with an infinite capacity for taking pains. They use no chemical pesticides, even getting rid of the grass between the vines with a hand hoe. "Respecting our natural environment develops exceptional flavour in our wine," say the Champs. In the cellars, all the wines are fermented in oak casks, the vast majority of which are large foudres. Much of the range is aged for a very long time in bottle before dégorgement. The result is a brilliant repertioire of memorable champagnes of Krug-like richness, always balanced by exemplary acidity. To give you a measure of René Champs' character, his hobby is making stained-glass windows. Apparently it takes him 200 hours to create a single pane.
The Grande Réserve is a relatively young wine by Vilmart's standards. Made from 70 per cent Pinot Noir and 30 per cent Chardonnay, about one-fifth of the must used comes from premiére taille pressings, as "this makes the wine round and gives body"; it is then aged for 10 months in foudres before being given at least two years in bottle before release - a delightfully fruity full-blown champagne which kills the myth that all good ones are made from the cuvée (very first pressings). The Grand Cellier d'Or, though expensive, is worth every last penny, for its quality is on a par with prestige cuvée from the greatest houses. It is splendidly rounded on the nose with a whiff of pain d'épices, and its honeyed opulence in the mouth is wonderful.
The latest releases from Vilmart are its innovative Coeur de Cuvée champagnes; as the name implies,
the wine comes from the best part, "the heart" of the cuvée. The 1989 has extraordinary complexity and vinosity; the barrique-fermented 1991, last tasted in January 1994, has a strong overlay of woody flavours and I would like to taste it again before judging its future potential. The house also produces good rosé champagnes, the Grand Cellier having more class than the Cuvée Rubis.

Vilmart is typical of smaller grower-producers (récoltant-manipulant) in that their main business remains within the domestic French market. In the economic recession of the 1990s they suffered less of a fall in sales than many of their colleagues in the business.
By Michael Edwards
A HISTORY OF VINTAGE WHISKY & HISTORY OF SINGLE MALT WHISKY
Star rating
* Average
** Decent, if simple.
*** Very Good.
**** Excellent.
***** Simply the best.
HIGHLAND PARK
Highland Park 12-year old
A gorgeous, honeyed combination of heather root, sweet spices, fruit peel/marmalade and a drift of peat smoke. A seductive dram that mixes butter tablet, dried herbs and heather-honey, all bound together by that wispy peat smoke. ****(*)
Highland Park 18-year-old 43% ABV
Soft, with dried fruit, butter tablet and sherry. Silky smooth, rich and complex. Slightly sweeter than the 12-yar-old, with some chocolate, heather, polished wood and Moorish spices. Complex and rewarding. *****
PULTENEY
Old Pulteney 12-year-old
Huge nose of oilskins, leather/wax, peach and coconut chocolate. Coats the mouth and has great weight. Mellows into honeycomb, ripe peach and a salty tang on the finish. ****
Old Pulteney 15-year-old 60% ABV
Rich leather/beeswax nose with a touch of prune. Sweeter than the 12-year-old, but just as unctuous with that signature ozone prickle. ***(*)
CLYNELISH
Clynelish 14-year-old
Perfumed but robust nose, with waxed jackets/honeycomb, seashells, a hint of peat and sea breeze. Sweet Moroccan spices. A wonderful mix of beeswax, sea-spray and mellow, ripe fruit. Superb. ****
Brora 21-year-old 56.9% ABV
That beeswax still comes through, but there is more peat smoke/autumn bonfires. A chewy start, then a volley of lightly smoked flavours: sweet spices, oil, heather, lanolin and sea breeze. ****(*)
GLENMORANGIE
Glenmorangie 10-year-old
The benchmark distillery style: pear drops, light orange and citrus fruit, light spice and a crisp note. Delicate but with a good, smooth and soft body. ***
Glenmorangie 15-year-old finished in new wood 43% ABV
Crème Brûlée, orange peel and vanilla. Light spice and a hint of sooty wood. A mix of bracing air and vanilla on the finish. ***(*)
Glenmorangie Cellar 13 aged in first-fill casks
A fragrant nose with apple blossom, fresh pear, ozone and lemon icing. Soft and long, with a great mix of blossom-like top notes, a creamy palate and a salty tang on the end. Brilliant. ****
Finishes all 43% ABV
Port wood (****) has touches of anise, red fruit spices and a long rosehip syrup finish; Sherry Wood (***) has full-on oloroso notes, tending to nut and spice with some cake mix and pear; and Madeira Wood (****) is a fascinating mix of dried mushroom, spice and charred wood ending with a salty tang.
BALBLAIR
Balblair 16-year-old
Fresh nose, with dried apple, malt, soft fruits and clover. A pleasant mix of sweet vanilla, toffee cream and a crisp, slightly salty, crunchy finish. ***
Balblair Elements no age
Fresh, biscuity nose with touches of sandalwood. Soft palate, with a smooth vanilla pod/buttery quality. Uncomplicated, but highly drinkable. ***
Dalmore 12-year-old
A big, bracing aroma, with blackcurrant sweetness behind. A rich start, then complex flavours fizz across the palate: orange, heather, smoke and black fruits. ***(*)
GLEN ORD
Glen Ord 12-year-old
Freshly turned earth, sultana and cake mix/malt on the nose. Clean and smooth on the palate, with some clootie dumpling, sugared almond and spice balancing the sherry wood. **(*)
GLEN MORAY
Glen Moray Chardonnay finish no age statement
Mix of Vanilla slice/milkshake, with spice and green apple. A mix of creamy wood and spicy, estery spirit. Do not dilute. **
Glen Moray 12-year-old Chenin Blanc
An aromatic blend of lemon, vanilla and bran/hay on the nose. Lively, with a spicy, white pepper lift underpinned by soft, lightly-honeyed fruit. **
Glen Moray 16-year-old Chenin Blanc
Grassy notes, with some ripe malty notes and spices. A spicy, appley palate with a lick of golden syrup. **
LONGMORN AND GLEN GRANT
Glen Grant no age statement
Pale colour. Lime peel, lychee and ginger on the nose and palate. Simple, a good mixer. *
Glen Grant 10-year-old
Pale, with crisp cereal and biscuit aroma. A touch of fennel, lemon and hay lofts. Good, with a crisp, nutty finish, but still very young. Look for the older bottlings from Gordon & Macphail, as this is a malt that needs time.
GLENROTHES
Glenrothes 1987 43% ABV
A charming, gentle nose with bran/cereal notes, vanilla slice, walnut and sultana. Subtle, sweet and chewy, with some high lemon icing/ginger notes. Very attractive. ***(*)
STRATHISLA
Strathisla 12-year-old
Complex nose of lime, nutmeg, muesli and apricot. Rich and mellow with a weighty, substantial palate mixing crisp acidity, dry hay and mellow fruits. ****
SPEYBURN
Speyburn 10-year-old
Lightly floral, with a touch of nutty wood and honey. A fruity dram with good weight of ripe apple, roast hazelnut and light clover honey. Charming stuff. ***
MORTLACH
Mortlach 16-year-old 43% ABV
A massive nose: meaty, smoky and leathery, with touches of beeswax, prune and palo cortado sherry. It oozes along the palate, leaving traces of tanned leather, blackberry and damson. Enormous. ****
BALVENIE
The Balvenie Founder's Reserve 10-year-old
A nose of clover honey, jasmine and cumin. Very soft mixing spice, honey, sandalwood and some raisin. Precocious and one of the best 10-year-olds on the market. ****
The Balvenie Double Wood 43% ABV
Sherry notes on the nose, along with dried apricot, honey and burnt orange. Soft and smoky, with touches of date and sweet spices. Superbly balanced. ****(*)
The Balvenie Port Wood Finish
Silky, rich and complex; a stunning mix of red jelly fruit, guava, orange peel and honey. Magnificent. *****
GLENFIDDICH
Glenfiddich Special Reserve
Hay-like and grassy, with some pear. A sweet start, with a touch of peanut butter on the finish. *
Glenfiddich 12-year-old
A malty/oatcake nose with some grassiness. Sweet in the mouth with a mix of white chocolate and gorse. A spicy, creamy little number with a tingling finish. ***(*)
Glenfiddich 15-year-old Solera Reserve
A mix of dried fruits and milk chocolate on the nose. Touch of fruit and some walnut/orange sherry notes. Crisp, with a finish of fresh raspberries, chocolate and cream. **
Glenfiddich Ancient Reserve 18-yea-old
A waft of cereal/bran notes and some sherry wood. A little peat smoke and mocha. The finish has a hint of caramel. ***
Glenfiddich Millennium Reserve 21-year-old
Lovely nose of fresh flowers, nuts and ripe red plums. Soft and quite chocolatey to start; velvety, with a mix of vanilla pod and coffee bean of the very long finish. Subtly charming. ***(*)
THE MACALLAN
The Macallan 12-year-old
A savoury mix of fresh coffee, incense, autumn bonfires and Seville oranges. The palate has barbecue wood, smoke, dried fruit and nuts and lemon marmalade. A cracking youngster. ****
The Macallan 18-year-old distilled 1979
Amber colour, with richly aromatic nose of heather blossom, chestnut, orange, pine resin and allspice. Slightly oily on the palate. Fragrant but muscular - like a drag queen. *****
The Macallan Gran Reserva
Liquorice, prune and lapsang suchong on the nose, along with a strange lift of pink grapefruit and clove. Huge, but the wood is a little too dominant. ***
The Macallan 30-year-old
Ripe and powerful, with orange and ginger marmalade, smoke, allspice, clove and bergamot. Filled with mellow autumnal fruitfulness. ****(*)
ABERLOUR
Aberlour 10-year-old 43% ABV
Burnt toffee/treacle on the nose. Sweet as toffee. ***
Aberlour 15-year-old 43% ABV
Light nuttiness with currant leaf, flowers, raisin and mint. Clean, with a mix of cedar wood and creamy toffee on the finish. Very good. ****(*)
Aberlour 18-year-old sherry matured 43% ABV
Fruit and nuts, with a hint of tablet and peat smoke. A sweet start, but increasingly savoury and tannic in the mouth, with hints of chestnut and walnut. ***(*)
Aberlour a 'bunadh no age statement 59.6% ABV
Fragrant mix of bonfires, mint leaf, burnt orange peel and a coffee/toffee finish. A beauty. ****
CARDHU
Cardhu 12-year-old
Light and faintly meadow-like, with a hint of lemon peel. Sweet-tasting with a lick of cream, but pretty short. **
TAMDHU
Tamdhu no age statement
A crisp, straw-like green nose. Crisp yet mellow. *
KNOCKANDO
Knockando 1986 bottled 1998
A mix of grass, meal and apple blossom on the nose. Slightly acidic on the palate. Very drinkable. **
GLENFARCLAS
Glenfarclas 105 60% ABV
Juicy, muscated nose with some butter. The alcohol is a little too obvious, throwing it out of balance. **(*)
Glenfarclas 10-year-old
Pine needles, spicily aromatic. A muscular, rich core but on the drier side of the family. ***
Glenfarclas 15-year-old
Great mix of polished wood, malt loaf, peat smoke and sweet fruit. Powerful, robust and rich. ****
Glenfarlcas 30-year-old
Sweet, pruney nose with a touch of rancio - fruit peet, nuts (roasted almond/walnut) and mushroom. Some bitter Seville orange fruit and a powerful, huge finish. ****
CRAGGANMORE
Cragganmore 12-year-old
A complex, aromatic nose of fresh fruit, heather honey, pencil shavings, sweet malt and a hint of smoke. Unfolds across the palate in a flowing fusion of constantly changing flavours. Marvellous. *****
Cragganmore Distillers Edition Port Wood Finish
Rich, gorgeously ripe autumnal nose with sweet wild fruits (sloe berry, plum), wine gums and rich malty notes. Massively complex palate. ****(*)
GLENLIVET
The Glenlivet 12-year-old
Restrained and light, with some flowers and crisp nuts. Pretty. **(*)
The Glenlivet Archive 43% ABV
Wonderful nose of wholemeal bread, heather, ginger, butterscotch, dried mushroom and ripe pear/quince. Silky and mellow. ***(*)
The Glenlivet 18-year-old 43% ABV
A classic: aromatic, with hints of demerara sugar, flowers, pear and apple, anise, sandalwood and gentle peat smoke. Long and fruit-filled. A superb, complex dram. *****
GLEN GARIOCH
Glen Garioch 8-year-old
Some turfy/peaty notes, with bonfires and a hint of sherry. Smoky, roasted flavour with a lick of ginger on the finish. ***
Glen Garioch 15-year-old
Pungent, intense mix of fresh ginger, fabrick conditioner and leather car upholstery. ***
ARDMORE
Ardmore 1981 Gordon & Macphail bottling.
Robust nose, with smoke, dried fruit and some cream. The palate is richly layered with smoke, malt and a teasingly spicy finish. ***
For reasons best known to themselves Allied Domecq has yet to bottle Ardmore as a single malt - though rumours of a policy change persist. Thankfully, the independent bottlers have always managed to get their hands on some.
ROAYAL LOCHNAGAR
Royal Lochnagar Selected Reserve 43% ABV
Mahogany in colour. The nose mixes treacle, raisin, chestnut honey with some meat juice/roasting tin notes. Rich, deep flavour - all in all a powerful bugger, ripe and chewy, with layers of Dundee cake/raisin and plenty of sherry notes. ****
DALWHINNIE
Dalwhinnie 15-year-old 43% ABV
Peachy, floral nose with light heather honey. Gentle, but broadens in the mouth - showing honey, malt and a tickle of smoke. Surprising weight for an apparently gentle dram. ***
Dalwhinnie Distiller's Edition Oloroso finish
Rounded, honeyed nose with cake mix, sultana and a hint of sulphur. Long and sweet with a hint of smoke. The 15-year-old's plumper cousin. ***
Dalwhinnie 15-year-old Cask Strength 56.1% ABV
Mead-like nose (cooked apple and honey) with heathery notes. A mix of crisp malt ginger and preserved lemon, with a long heather-honey/barley-sugar finish. Excellent. ***(*)
EDRADOUR
Edradour 10-year-old
(Edradour has recently been relaunched. This is the old expression with the watercolour label.)
A little boiling milk on the nose, which fades to reveal leaf, nut, dried fruit, grass and some cedar wood, and light-tanned leather/oil. A silky texture, with flavours starting on the nutty side and moving to a buttery finish. Attractive. ***
Edradour 10-year-old (new style)
Amber/mahogany colour. A nose of coffee cream icing and cream sherry, with a hint of nut and slight oiliness. Sweet and silky. Bigger than the old style, and a bit heavy on the sherry. **
GLENTURRET
Glenturret 12-year-old
Mix of grass, green grape and nut on nose. Touch of cereal and apple blossom. Pleasant. ***
Glenturret 15-year-old
The delicately complex nose shows a bouquet of flowers with fresh pear, sandalwood, canvas and nut. Unfolds in the mouth to a long, silky-red fruit finish. A little-known classic. ****(*)
Glenturret 18-year-old
A hint of mint, cream and apple. Rounded, with a mix of flowers, nuts and a little smoke on the finish. ***(*)
GLENGOYNE
Glengoyne 10-year-old
A fresh mix of grass, butter churns and malt. A very clean, smooth mix of gentle malt and cream. Very attractive. ***
OBAN
Oban 14-year-old 43% ABV
As fresh as a sea breeze. Softly smoky, rounded with some attractive dog rose aromas. Clean and fresh. ***
Oban Distiller's Edition Montilla Fino finish 43% ABV
A fat nose with a hint of ozone and a whiff of lanolin. Mellow and lightly salted. ***
BEN NEVIS
Ben Nevis 10-year-old 46% ABV
Huge vanilla/orange aroma with some smoky/mossy notes. The palate is big and muscular, mixing dried spices, rounded nutty/chocolate notes and vanilla. A powerful beast. ***
TALISKER
Talisker 10-year-old 45.8% ABV
Powerful, pungent nose filled with peat smoke, charred heather, ozone and rich fruit. It explodes onto the palate, balancing mellow fruit with salty flavours and a tingle of pepper on the finish. ****
Talisker Distillers Edition Amoroso finish 45.8% ABV
Good peat smoke nose overlaid with treacle/muscated notes. There's some heather and chocolate but Talisker's natural rumbustiousness is swaddled up against the cold. Sweet and ripe with glints of fruit cake, heather root and pepper. ***(*)
Talisker Cask Strength limited edition
Lustrous, almost amber. Complex nose: juicy fruit (dried and overripe) with a touch of tar and leather, even a whiff of iodine. The peat gives a lightly smoky lift. Powerful, with the smoke smouldering around the rich fruit and a long, dry, sooty/savoury finish. ****(*)
JURA
Isle of Jura 10-year-old
Round and malty. Straw, lemon peel, fresh barley and butter. Sweet, with a prickle of sea air and a touch of peachy fruit. **
Jura's parent firm also owns the mothballed Bruichladdich on Islay. That this wonderful place remains closed is baffling - and a criminal waste of distilling talent. The 12-year-old (***) remains the favourite malt of the Ileach (native of Islay), but the 15-year-old (****) is the one to look for, with its taste of seashells, fresh flowers and delicately succulent fruit.
BUNNAHABHAIN
Bunnahabhain 12-year-old
A fresh nose, with light salt/brine. Clean and creamy, with light smoke, some sweet fruitiness and a jab of ginger/marzipan on the finish. ***
BOWMORE
Bowmore 12-year-old
A decent introduction, all peat smoke and maritime edges. ****
Bowmore 15-year-old
Is better still, with some ripe sweetness mingling with the light smoke and sea air. *****
Bowmore 17-year-old
This is the one to beat: intense and elegant, it balances peat smoke, Jaffa cakes and fresh malt. A magnificent dram. *****
Bowmore Cask Strength
Hugely aromatic, with a touch of lavender, toffee butter and fragrant, chocolatey peat smoke. ****
Bowmore The Darkest
Proves that peat and sherry can work. Tangerine, raisin, ozone and thick cut marmalade on the nose; coffee, clootie dumpling and smoke on the palate. ****
LAPHROAIG
Laphroaig 10-year-old Cask Strength 57.3% ABV
Ultra-crisp malt fresh from the kiln with layers of tar, lapsang souchong, orange, germoline, and peat fires on the beach. Crashes into the mouth with a mix of bonfires, iodine and crisp malt. Long, smoke-filled finish. Savour and tremble at its power. ****(*)
Laphroaig 15-year-old 43% ABV
The peat has dried down, leaving behind a smooth, oily/creamy nose with hint of tar. Sweet and surprisingly mellow to start, with a slow-burning peat smoke flavour building up towards the finish. ***
Laphroaig 30-year-old 43% ABV
A complex, nose of dried peel, tar and sweet perfume. It's Laphroaig mellowed into old age - all leather armchairs and peat fires. Starts smoky, then fruit, then the tarry ropes/iodine, all building relentlessly before finishing with a burst of rich smoky fruit. Great balance. ****(*)
LAGAVULIN
Lagavulin 16-year-old 43% ABV
An evocative sea-shore aroma, mixing aromatic smoke with marmalade, nutmeg and heather. Complex, with cocoa powder and ripe Shiraz/blackcurrant pastille fruit on the finish, all smothered in a deep blanket of peat smoke. *****
Lagavulin Distiller's Edition PX finish 43% ABV
Subtly sweet, peaty nose with walnut, tar, treacle. The Lagavulin signature a little muted by the layers of rich sultry, sumptuous fruits. The fragrant smoke finally wraps itself round the tastebuds on the long, lingering finish. ****
UDV also owns the massive Caol Ila, whose glass-fronted stillhouse gazes across to Jura. Though peated to the same level as Lagavulin, this is a different beast, more oily than smoky and a must-try. ***
ARDBEG
Ardberg 10-year-old 46% ABV
Astoundingly smoky, yet delicate with a subtle mix of tar, raisin and caramelized apple notes. Robustly flavoured, like someone's lit a peat fire under your nose. A salt-tinged complex finish. It manages to be flavour-packed yet delicate at the same time. ****(*)
Ardberg 17-year-old
Hugely complex, mixing tangerine, tar, fragrant peat smoke, gingerbread and smoky malt. Silky and smoky, with an astoundingly long finish. Superb balance. ****
Ardberg 1975
Sweet mix of fruit, heather and smoke on the nose. Big, almost leathery; then the fires are stoked up and smoulder on forever in the mouth. *****
SPRINGBANK
Springbank 10-year-old 46% ABV
Full, malty nose with some sea air, spice, pigskin and toffee apple. Very smooth and sweet to start then a fusillade of flavours - dried herb, butter, salt, smoke, vanilla pod, moss and flowers. A great package. ****(*)
Springbank 15-year-old 46% ABV
Well balanced between vanilla, crème brûlée, salty sea air burnt range and smoky wood. A silky mouthful though the wood is a little prominent then a splash of sea spray on the finish. ***(*)
Springbank 21-year-old 46% ABV
Amber colour, Peach, raisin ozone, smoke. Fluxing between caramelized orange and salt. Smooth start, then some heather, raisin, clootie dumpling coconut matting and the signature salty finish. ****
Springbank 1966 Local Barley 54.4% ABV
Huge nose mixing coal bunker, sweetly ripe fruit, hickory wood and almost rancio-like aromas of mushroom, leaf-mould, anise and smoke. Explodes on the palate: biscuity, then some toffee, hickory chips, smoke and sea air. A fascinating mix of sweet and sour. *****
Longrow 10-year-old
Attractive mix of muted/turfy peat smoke with a perfumed rose-petal lift. A drop of water kindles the peat fires but always balanced by a lavender/rose-scented perfume. Silky, briny with a rich coal-tar/perfumed finish. ****
FETTERCAIRN
Old Fettercairn 10-year-old
Golden with a nose of freshly turned earth, hay and crisp notes and a hint of sandshoe. Biscuity palate with some sweet malty notes. Clean. **(*)
AUCHENTOSHAN
Auchentoshan Select
Light and lemony, with lots of sweet bran/cereal notes. Light, sweet and mixable. **
Auchentoshan 10-year-old
Fuller nose, but bran is still predominant. Lightly perfumed and more solid then the Select. **(*)
Auchentoshan 21-year-old 43% ABV
Amber, Elegant, with a mix of red plum, tobacco leaf, apple with fresh sweet grass and nut. Almost jammy fruit on palate, with some grass and butterscotch. Silky and long. ****(*)
Auchentoshan Three Wood
Rich, slightly pruney nose, with walnut, chicory notes. Sweet, with a mass of flavours: roast nut, coffee, prune and ripe fruit. Sweet and stylish. ***(*)
GLENKINCHIE
Glenkinchie 10-year-old 43% ABV
Grassy, fresh nose with a little lemon peel livening up the palate. Very fresh and clean. ***
Glenkinchie Distiller's Edition Amontillado finish 43% ABV
Grassy with a hint of sulphur/burnt match and roasted almond. Soft and gentle with an almost syrupy start then the fresh-mown grass gives it a lift. Gentle. ***
UDV bottles two other Lowland malts. Bladnoch 10-year-old (40% ABV) has a delicate, almost minty nose, with a hint of caramelized orange and hay. Bladnoch is up and running again under new management. ***
The triple-distilled Rosebank 12-year-old (43% ABV) has a complex, aromatic nose with green grass, apple, lemon grass and an undercurrent of bracken/hay-accented fruit. Wonderfully balanced, with some smoke on the palate leading to a huge lift of sweet fruit and acacia honey. With the reopening of the Forth & Clyde Canal, on which it stands, there's a good chance whisky will be made here once again. ***(*)
BLENDED SCOTCH
UDV (UNITED DISTILLERS AND VINTNERS)
JOHNNIE WALKER o J&B o BELL'S
JOHNNIE WALKER
The world's top selling blended Scotch started life in John Walker's Kilmarnock grocer's shop in the 1880s. By 1908 his grandsons had registered Johnnie Walker as a trademark, and allied by clever marketing - and consistently high-quality blending - it was soon a world player. Black Label is still the blend to beat.
Johnnie Walker Red Label
The nose mixes light toffee peat smoke and fresh wood notes. Fresh and vivacious, it packs a crunchy, lightly peaty punch on the palate. ***(*)
Black Label 12-year-old
Gorgeously complex: perfume, peat and peaches in honey, soft grain and leather all in harmony. Silky and multi-layered on the palate, it balances a huge range of seductive flavours beautifully. *****
Gold Label 18-year-old 43% ABV
Another stunner: richer than Black, with a hint of sea air and honey/beeswax. A complex palate of iced biscuits, ozone and rich malt. *****
Blue Label
Peat fires smoulder in the glass and lead to a slowly unfolding palate, with all manner of dark truffle flavours: smoke, orange and bitter chocolate. Deep and profound - but is it worth the money? ****
J&B
This blend was created for top London wine merchants Justerini & Brooks in 1933, although the firm had been dealing in whiskies since 1768, and blending its Club Blend for private customers since 1884.
Made specifically to suit the post-Prohibition American palate, J&B soon rose to become the second-largest selling blend in the world, and in recent years has spearheaded the whisky boom in Spain.
J&B
Very pale and delicate, with a hint of sweetness mixed with fragrant malt. Silky green fruits and hay on the palate. Ultra-light. **
BELL'S
Perth wine merchant Arthur Bell started blending in the 1860s, but it was his son 'AK' who first sold the whisky as Bell's in 1904. Still the UK's largest-selling whisky, its reputation suffered during the 1970s when overproduction brought quality crashing down. Relaunched as an 8-year-old in 1994, it is unrecognizable as the bad old whisky it briefly became.
Bell's 8-year-old
Mellow, fragrant nose with good depth of flavour. Some fruit cake, light perfume, leather, cocoa and cereal. Soft and chewy. Take time to rediscover it. ****(*)
BLACK & WHITE
James Buchanan was one of blending's greatest characters and the man who, from the 1880s onwards, brought blended Scotch to the attention of the English middle classes - thanks to his creation of a lighter style of blend, which he renamed Black & White, in 1904. Once a major player for DCL, it's now sadly rather lost in UDV's massive portfolio.
Black & White
A hint of heather on the light nose, with plenty of fresh grain and light smoke. A crunchy almond centre with some mint toffee and a hint of smoke mid-way through. ***
WHITE HORSE
Created by Sir Peter Mackie, the despotic, eccentric blender (and owner of Lagavulin), White Horse always wore its Islay heart on its sleeve, until recently. Now repositioned as a 'fighting' blend, it has been toned down slightly to appeal to a new audience.
White Horse
Some ripe apple and a hint of smoke on the nose. The palate has an immediate whack of turf/peat. Dries out in the middle, then broadens and becomes quite sweet. **(*)
HIGHLAND
GROUSE o BLACK BOTTLE
FAMOUS GROUSE
Perth wine merchant William Gloag started blending whiskies in the 1860s, to warm the cockles of the huntin', shootin', fishin' set. In 1896 his nephew, Matthew, created The Famous Grouse. It remained a little-known classic until the 1970s, but since then has become Scotland's favourite dram, number two in the UK, and is spreading its wings into export.
The Famous Grouse
A fat juicy, succulent nose with a hint of menthol, lavender and a drift of smoke. Lovely weight on the palate, which is sweet, lightly spiced and tinged with peat. ****(*)
CUTTY SARK
First made in 1923 by London wine merchants Berry Bros & Rudd, Cutty Sark was specifically made as a light-flavoured blend that would appeal to the American market, even though Prohibition was in force. It was smuggled into the United States by one Captain William McCoy and became so popular that people began demanding 'the real McCoy' as their choice of bootleg liquor.
Cutty Sark
Gentle, light nose with oat, butter, icing sugar and some delicate raspberry. A mix of cream and grass, with a touch of lemon sherbet on the finish. ***
BLACK BOTTLE
Originally conceived by Aberdeen tea merchant Gordon Graham in the 1870s, Black Bottle passed through many different hands before landing in Highland Distillers' lap in 1995. John Ramsay has since reformulated it to be 'the malt with the heart of Islay' and uses all seven Islay malts in the blend. It's a brand to watch.
Black Bottle 10-year-old
Islay personified: ozone, ginger, ripe fruit and ginger. With water, an intense smoky perfume leaps out, then mingles with soft cakey fruit before a blast of salt-spray halfway through. Stunning. *****

ALLIED
BALLANTINE'S o TEACHER'S
BALLANTINE'S
George Ballantine was another of the great grocer-blenders, this time based in Glasgow, who began blending whiskies in the late 19th century. In 1922 the firm started supplying the thirsty Prohibition-struck US - often through Canada, where the blend caught the attention of Hiram Walker, who promptly bought the firm and built the elegant grain distillery in Dumbarton whose whisky still acts as the foundation stone for the blends. Now part of Allied Domecq, Ballantine's is a massive brand in Europe.
Ballantine's Finest
A cream toffee-sweet nose, with gentle grassy notes. Clean and soft with a crisp mid-palate, it's a sound standard blend. ***
Gold Seal 12-year-old
A creamy nose, with hints of smoke and high-toned perfume. Well-balanced there's a light tingle of grain on the soft finish. ***(*)
17-year-old
Magnificent, with soft grain pulsing through aromas of coffee extract/chicory, walnut, cake mix, smoke and lavender. A multi-layered, chewy palate with vanilla, peat and spun sugar. A powerful, seductive dram. *****
30-year-old
Packed with rancio notes: leaf mould, mushroom, floor polish, cigar boxes and Bourbon-like woody notes. Strangely attenuated to start with, it moves into chocolate, burnt orange and a rich peat surge. Bags of character, but a little too woody for many. ****
TEACHER'S
William Teacher was a Glasswegian blender who established his blend through his 'dram shops', which only sold his whisky! A popular blend in England, it was another old-style brand which fell on hard times during the 1970s.
Teacher's Highland Cream
A ripe, meaty nose mixing toffee with good, smoky notes. There's a smoky belch to start on the palate, then the toffee comes back with a spicy, grainy undercurrent. ***(*)
CHIVAS
CHIVAS
The Chivas brothers owned a high-class grocery business in Aberdeen and started blending whiskies (for, among others, the Royal household) in the 1880s. Regal appeared at the turn of the 20th century and was another light Speyside-dominant blend to make it big in the United States during Prohibition. It was bought by the Canadian distiller (and one-time bootlegger) Sam Bronfman in 1949 and is still a major player in the US and Far East markets.
Chivas Regal 12-year-old
Deceptive weight behind the apparently light mix of grass, apples and cereal on the nose. A grassy, almost mossy start to the palate, it crisps up deliciously mid-palate. ***(*)
18-year-old
A magnificent mélange of currant leaf, orange pulp/peach cobbler, barley malt and turfy smoke. The palate explodes with flavour, but always in the elegant, restrained family style. *****
Oldest
The finest in the range. Peatier still, with a rich, complex mix of citrus notes (tangerine, lemon) heather, fruit and spicy grain. Stunning. *****
DEWAR'S o BNJ
DEWAR'S
Tommy Dewar knew what he was doing when he set off around the world in 1893. If James Buchanan was the gentleman, Tommy was the prankster and he soon established White Label as the biggest-seller in the US. When UD and IDV merged, Dewar's was forcibly sold off, and was snapped up by Bacardi. Quite what its secretive new owner is planning on-one knows.
Dewar's White Label
Light, with good malty notes and a touch of lemon meringue pie and honey. Soft and easy, with a lemon/ginger malt-driven mid-palate. ***
BNJ
Named after a fictional character in Walter Scott's Rob Roy, Bailie Nicol Jarvie first appeared in the 1860s, but was reformulated in 1994 by owner Glenmorangie, though it still sports a wonderfully anachronistic Victorian label.
Bailie Nicol Jarvie
Medium weight, with flowers, vanilla, pears and apples on the nose. Very subtle and rounded, bursting with malty flavours. Superb length. *****
GRANT'S
One of the most famous families in whisky, the Grants had already built their Glenfiddich distillery three years prior to the launch of their blend - originally Standfast, now Family Reserve.
Grant's Family Reserve
A fragrant nose, mixing honey/lime blossom, pear and light smoke. Very soft toffee/vanilla start before a good, subtle interplay between malt and grain, a crisp and deliciously nutty finish. ****
IRISH WHISKEY
BUSHMILLS
Black Bush
Sweet, toffee-like nose with plenty of sherry notes in evidence. The palate is silky and soft, balancing ripe malt, raisined sherry wood and rich fruitiness. *****
Bushmill's 10-year-old
Clean and crisp, with apple blossom, clover and bran. Lightly creamy on the palate, with some almond paste and gentle grassiness on the finish. Pleasant and soft. ***
Bushmills Triple Wood
Ripe and full on the nose. A taste of molasses, then some raisin mixed with powerful, plummy fruits. Well balanced. ***(*)
IRISH DISTILLERS
JAMESON o POWERS o PADDY
JAMESON
One of the great names in Irish distilling history, John Jameson was a Scot who established a distillery in Dublin's Bow Street in 1780. It became one of the major names in world whiskey, at the leading edge of distilling techniques and maturation. The Bow Street plant closed in 1971 and now all Jameson's is made in Midleton, County Cork.
Jameson
A generous, soft and slightly malty nose, with a crisp edge. Good intensity on the palate, with sherry notes and a creamily smooth finish. ***(*)
Jameson 1780
A generously-sherried nose, with an attractive lifted perfume. Sleek, but with a refreshing peanut brittle crunch mid-palate. ****
Jameson's 15-yar-old
Elegant and juicily ripe, like peaches in syrup, with a delicious crisp and spicy note on the nose. A wonderful interplay between light spices, hickory, lemon balm and juicy, cakey flavours. Gorgeously complex. A long finish, with Brazil nut/hazelnut, soft juicy fruit and lemon. Superb. *****
POWERS
Another of the great Dublin distillers, John Power began distilling in 1791 and his John's Lane distillery was one of the greatest and grandest plants in Ireland. He was the first distiller to bottle his whiskey and the first to bottle miniatures. His brand is still Ireland's favourite.
Powers
Full and luscious, with masses of peachy fruit bursting out of the glass. Soft and unctuous, with a great balance between soft pulpy fruits and a crisp crunch from the unmalted barley. ****(*)
Powers 12-year-old
Even more hedonistic, with a mix of rich fresh fruit and mouth-watering malt. Almost indecent in its plump richness. ****(*)
Crested 10
Technically part of the Jameson stable, with a weighty, malty nose leading to a broad sherried, even tarry palate that coats the mouth. Huge flavours and a long, elegant finish. ****(*)
Redbreast 12-year-old
The Crested 10 pales in comparison with this unblended pot still whiskey. Has a ripe sherried character with delicious cumin/lemon spiciness to liven the mouth up. *****
PADDY
Originally owned by Cork Distillers, this brand was named after their most famous salesman, Paddy Flaherty, who - by the cunning technique of buying a round for everyone in a bar - not only established his brand but had people asking for 'Paddy's whiskey'. Well, it was easier than asking for a glass of Cork Distilleries Company Old Irish Whiskey!
Paddy
The lightest of the main Irish Distllers' brands; slightly hot on the nose, with a touch of tangerine peel. A nice crunch on the palate, but a little lean. **
TULLAMORE DEW
Tullamore Dew
On the lighter side of the Irish fence. Clean, crisp and light, but not hugely exciting. **
Tullamore Dew 12-year-old
So different from the standard bottling that you wonder initially if it is from the same stable. Ripe, fleshy and rich, this is the one to try. ***(*)
COOLEY
KILBEGGAN o LOCKE'S o MILLARS o TYRCONNELL o CONNEMARA
KILBEGGAN
The original name of the Locke's distillery in County Westmeath, founded in 1757. John Locke bought the plant in the 1840s and expanded steadily until the disastrous 1920s struck. Kilbeggan stumbled on before finally giving up the ghost in 1953. Cooley now ages its whiskey in the old warehouses and has converted the site into a museum.
Kilbeggan
Very clean and faintly grassy, with a touch of camphor on the nose. Sweet and gentle, with grass and nuts playing off each other. **
Locke's
Broader and riper than Kilbeggan, showing a sweeter, fruitier palate. Pretty young, with a crisp and peppery finish. **
MILLARS
Originally an old Dublin whiskey made for one of that city's wine and spirit merchants.
Millars
Fragrant and peachy. Well rounded with good malty, sherried notes. A deliciously juicy little number, with an oomph of fruit to finish with. ***
Tyrconnel Single Malt
Young and lively, with a pleasant clover/cut grass nose and a touch of sulphur. Sweet, biscuity and light, with a lemon-pie kick and cereal on the finish. Young and clean. **(*)
Locke's Single Malt
Delicate and fresh, with some rounded apricot yoghurt/custard notes. Ripe on the palate, with a malty finish mixing grass and juicy fruit. Attractive. ***
Connemara Single Malt
Attractive turfy peat smoke aroma, with some germoline/band aid and floral perfume behind. Seems to split on the palate, with the smoke going one way and the fruit the other, but like all the Cooley brands its getting better and better as the malts get older. ***
AMERICAN WHISKEY
JIM BEAM
Jim Beam White Label 4-year-old 80° proof
Lightly oaked, with some light spicy notes. Clean and sound. **
SMALL BATCH RANGE
Basil Hayden 8-year-old 80° proof
Light and rye-accented, with plenty of lemon and tobacco leaf notes. Clean, with crisp rye mixing it with dark, ripe, nutty fruit. ***
Baker's 7-year-old 107° proof
Richer, with a leather armchair kind of nose and lots of overripe fruit. Slightly biscuity to start with, then good sweet vanilla fruit. ***
Knob Creek 9-year-old 100° proof
Rich and sweet with honey, blackberry and spun sugar. Elegant and super-ripe, with a hint of vanilla and some light cinnamon spice on the finish. *****
Booker's 7-year-old 126.5° proof
Amazingly complex without water, for such a powerful Bourbon - and a bit like a grizzly bear dancing. Huge flavour-packed with raisin, chestnut honey, black cherry, pepper, cinnamon and toffee. Rich and immensely powerful, mixing orange peel, crème brûlée and tobacco/cigar blown along by a hickory wind. Immense. *****
WILD TURKEY
Wild Turkey 80° proof
Big nose, mixing geranium orange peel and dark fruit. Some smoke on the palate, which is rich with light cinnamon/perfumed notes, then a crisp vanilla/toasty finish. Solid stuff. ***
Wild Turkey 8-year-old 101° proof
Wonderfully rich and complex nose of acacia honey, caramelized fruits/crème brûlée, faded roses and dried spices. Starts sweetly then sits heavily in the mouth. Hugely rich, mixing tingling sweet spices, honeyed fruits, vanilla and some red fruit. Succulent, and a meal in a glass. *****
Wild Turkey Rare Breed 108.6° proof
Slightly sweeter than the 8-year-old 101°: more barley sugar/candy notes. Big and honeyed, with a light floral lift. Lovely mix of roses, fragrant spice, plum, nectarine and cigar box. A slow, soft start in the mouth, then a lift of charred wood, honeyed wood and a mix of chocolate and lemon on the finish. ****(*)
MAKER'S MARK
Maker's Mark 90° proof
Lovely, complex mix of flowers, cumin, cinnamon, marzipan/anise, vanilla and light honey. A soft start, then great interplay between silky-soft honeyed fruit, vanilla-toffee and balanced oak flavours. Some chocolate on the finish. Gentle, easy and complex. *****
FOUR ROSES
Four Roses Yellow Label
Gentle and lightly oaked, with fragrant lemon notes. A great mixer. ***
Black Label
Firmer and smokier, with hickory wood, honey and a crisp rye-accented finish. ***(*)
LABROT & GRAHAM
Woodford Reserve
Gorgeously silky mix of bitter orange, honey, smoky wood and a hint of mint. Beautifully balanced between sweet vanilla/honey fruit and grippy wood. Long and utterly charming. *****
BUFFALO TRACE
Ancient Ancient Age 10-year-old 86° proof
Spicy menthol nose: some marzipan, beeswax, vanilla custard and a hint of clove. Clean, fruity palate of tangerine, apple, lemon and a nice vanilla crunch on the finish. ***(*)
Buffalo Trace 90° proof
A rich mix of cocoa butter, cedar wood, honey, chocolate and hickory smoke. Soft palate, the wood showing a little, with a rounded mocha/cigar box finish. ***(*)
Eagle Rare 10-year-old 50.5° proof
Plush, spicy nose with vanilla and some honey. Soft and sweet with light cocoa, honey and black fruits. A rich, rounded treat. ***
W.L. Wellar 7-year-old 90° proof
Fragrant nose of fresh herbs, berry fruits, some tar, caramelized orange/marmalade, tanned leather and cinnamon. Soft and mellow in the mouth, mixing vanilla, coffee and cream. Fragrantly beautiful. *****
Old Charter 8-year-old 80° proof
On the leaner side, with some white pepper, orange/lemon peel and light oak. Easy palate, mixing almost oily honeyed fruit and a crack of rye. ***
Benchmark 8-year-old 80° proof
Incredibly fragrant nose, like warm hot cross buns. Dry and slightly dusty palate, with crisp wood. **
Blanton's Single Barrel 93° proof
Sweet - almost syrupy - nose, with cedar, cocoa, vanilla and plum and lifted clove/lemon notes. Raisins in a cigar box. The palate has ripe dark fruits with some chocolate, underpinned by chewy honeyed fruit. In the precise, well-balanced distillery style. ****(*)
HEAVEN HILL
Evan Williams 7-year-old 90° proof
Graceful, Spicy wood, cinnamon, caramel and a little smoke on the nose. The palate has mixed roast nut, leather and some tobacco leaf, with a fine bite mid-palate. ****(*)
Elijah Craig 12-year-old 94° proof
Rich, with balanced woody notes, spice, smoke and some nutmeg. Chewy, fruity palate and great length. ****
Elijah Craig 18-year-old
Almost heathery nose, with some saddle soap/leather and rich nuttiness. Soft, rich fruit on the palate and a balancing spicy pepperiness. Excellent. *****
Evan Williams Single Barrel 1989 86.6° proof
A leafy nose, with a nice balance between lemon leaf, dry nut, white pepper, varnish, cedar wood, herbs, honey and a touch of sesame oil. Soft yet fresh. ****
BARTON
Ten High 80° proof
Assertive nose, with plenty of dry spice (nutmeg/cinnamon) and some lemon notes. Whipcracks into the mouth, with light caramel fruit and a zap of high-toned rye on the finish. Uncomplicated but fine. **
Very Old Barton 6-year-old 80° proof
A charred, slightly sooty nose with some Olde English marmalade notes. That sootiness is on the palate as well, followed by a short sharp shock of rye on the finish. ***
JACK DANIEL'S
Jack Daniel's Black Label 80° proof
Very sweet and clean, with a touch of licorice, smoke and caramel. A good mouthful with a great, sweet finish. ***
Gentleman Jack 80° proof
Even sweeter, with black fruit and a sooty rich finish. ***
DICKEL
George Dickel No. 12 90° proof
Lightly honeyed, with a little touch of cedar and some basil and mint. Lovely length. Stylish. ****
George Dickel Special Barrel Reserve 90° proof
A good unctuous nose, with sweet butterscotch/caramel notes. Cinnamon, nutmeg and cumin on the palate, with ripe fresh fruit - apple, orange and tangerine. Sexy. *****
CANADIAN WHISKY
CANADIAN CLUB
Canadian Club
Delicate, with a crisp and lightly smoky nose. There's a hint of rye and a soft, easy palate. A good all-rounder. ***
Canadian Club 12-year-old
Gentle, with cream toffee notes. A ripe, soft start with lots of vanilla/custard and a ripe maltiness. The palate is silky-smooth, like chocolate-chip ice cream, with a bite of rye on the end. ****(*)
SEAGAM
Seagram's VO
An aromatic, delicate nose leading into a soft yet complex palate, with some lemon, sweetcorn, malty notes and mature pulpy fruit. ***(*)
Crown Royal
More succulent, with lots of light spice and creamy toffee fruit. Elegant and gentle, yet mouthfilling. *****
KITTLING RIDGE
Forty Creek Three Grain
Light amber in colour, this one needs dilution to reveal a vibrant mix of light honey, dry spices, vanilla, sandalwood and lemon zest. Soft and smooth on the palate before a good zap of rye on the finish. A whisky (and distillery) to watch. ***(*)
Forty Creek Barrel Select
Mellow and soft on the nose with silky toffee/vanilla notes combined with plump rainined fruit and dry spiciness. The flavour is softer and more chewy than the 3 Grain with mix of prune and custard. ***(*)
By Dave Broom
A HISTORY OF VINTAGE WATCHES
AUDEMARS PIGUET
This dual name is on the dials of some of the greatest classic watches ever to be designed and constructed, and, for many enthusiasts, it has the same resonance as the words Rolls-Royce do for automotive buffs. Indeed there are many fascinating parallels to be found within the contexts of the two meetings between Jules Audemars (1851-1918) and Edouard Piguet (1853-1919) in Le Brassus in the Swiss Jura mountains in 1875, and between Sir Charles Rolls and Henry Royce in England at the turn of the century. It is never a surprise to find an Audemars Piguet on the wrist of a Rolls-Royce owner; such a purchaser undoubtedly appreciates beauty in movement.

At the time of their meeting in 1875, Audemars was a maker of dial frames and Piguet was just starting as a finisher. Apparently they stated collaborating immediately. Their trademark was officially registered in December 1882, and by 1889 Audemars Piguet & Cie SA was in business, with ten employees, making both simple and complicated unsigned movements for other local watchmakers and for export to America, where the import tax on complete watches was then very high. The two gifted pioneers continued their business together until 1918, when Jules Audemars died; his partner died the following year. To this day the company has remained in the hands of the descendants of the founders, together with those of a few other original investors in La Vallée de Joux.

Audemars Piguet has always maintained a detailed register of every watch made and sold; thus, as with Rolls-Royce chassis numbers, each product has a unique serial number, which makes a fake watch difficult to pass off (unless to unwary or uncaring buyers in, say, Hong Kong, to whom a ridiculously huge saving is all).
In its early years, when wristwatches were in the first stages of development, the firm naturally concentrated on pocket watches. Today some of them command astonishingly high prices in the auction rooms. The most famous of these are La Grande Complication, of which only 100 have been made between 1915 and 1989; the Grand Sonnerie, the Perpetual Calender Watch with Minute Repeater, and the Skeleton Watch. However, after the First World War had finally established the wristwatch industry, most Swiss makers turned their attention to the worldwide non-military requirements of the market in the 1920s - good design, jewels, beauty, watches as fashion accessories, and so on. Audemars Piguet had been early into the market; in 1909 they made a wristwatch with a minute repeater which was sold in 1925 to Metric Watch Company, New York, then their American agent. Its design is elegant and simple - a cask-shaped face on which no name or logo appears, only bold Arabic numerals, and the hour and minute hands.

Early on, Audemars Piguet adopted the policy of delivering quality watches and complete movements to internationally renowned houses, who could sell them under their own names. Audemars Piguet's name does not appear on the face and, sometimes, not even on the movement. Among the prestigious companies for whom the Swiss firm produced watches in the first three decades of the century were Van Cleef & Arpels of Paris and Tiffany of New York. Novice collectors should be aware that some of the early wristwatches bearing these names may be, in fact, made by Audemars Piguet. Checking the movement number and Audemars Piguet's record book can confirm this.

From the beginning of the century until the 1930s, finished watches were rarely imported into the USA. Audemars Piguet, along with other Swiss watchmakers, provided only movements, usually equipped with dials and hands. These were to be inserted in cases actually made by the importer - the reason being to avoid the very high American customs duties on gold and finished watches. To maintain quality, Audemars Piguet always provided a detailed plan of the case, so that there would be no difference between the finished watch and the original model.

Another Audemars Piguet speciality also dates from just prior to the First World War. From about 1910 onwards, the company, in keeping with current fashions, concentrated on a range of men's and ladies' wristwatches, which appealed to the tastes of their wealthy clientele. One striking, if not to say extravagant, example from these early days was a small ladies' wristwatch, made in 1911. It was richly set in diamonds, with a minute repeater and central second hand; the lugs were also diamond-studded. Similar but even more spectacular was a ladies' wristwatch produced in 1920. This was placed inside a case set with diamonds and measured barely 18mm in diameter. The watch's minute repeater worked by pressing on the diamonds of the case set at 6 o'clock. The owner of this miniature marvel could also remove the watch and insert it into the pocket watch case supplied with it.

Audemars Piguet watches like this now fetch fabulous prices when they turn up in salerooms, but, during this period, Audemars Piguet also produced high-quality watches of more sober design. Catalogues and advertisements show simple watches with top-quality movements, as well as watches with special features, such as digital display with alternate hours, or various complications such as calendars, chronographs and striking cases, the white faces featuring mainly boldly legible Arabic numerals. In design terms, these are timeless classics, as functional and stylish now as they were then. Eminently wearable, with no hint of vulgarity, these are aristocrats among antique watches and very much in demand among those with taste as well as money.

Another charming range from this period were ladies' sports wristwatches. Designed for daytime, casual use, as opposed to formal wear, these are something of a misnomer, since they are not 'sports' watches in the modern sense with chronograph, shock-resistant qualities and so on - although, no doubt, ladies went motoring or played golf while wearing them. Usually in slender rectangular cases, these are undeniably feminine and decidedly chic in the then fashionable Art Deco style. Linear or geometric patterns are inset in the case in shimmering, often brightly-coloured enamel, while, on some pieces, part of the face itself is enameled. Small and slim, these were made to look good on the wrist, their appearance enhanced by the soft suede or lizard-skin straps on which they were often mounted. Like the plain, elegant men's watches of the period, these are practical, wearable timepieces today and as much sought after because of the revival of interest in 1930s styles as for their high-quality movements.

At this time, of course, other illustrious Swiss watchmakers were producingwristwatches, seemingly as attractive and as well designed as Audemars Piguet's watches, at a somewhat lower price, even if by no means cheap. What made Audemars Piguet's watches so special and so expensive? The reason lies in the nature of the initial philosophy of the company's two founders.

Early in their partnership Audermars and Piguet adopted the practice - revolutionary at the turn of the century - of controlling the manufacture of their watches, piece by piece, from start to finish. The majority of watchmakers, then as now, 'assembled' watches from externally supplied parts. Although Audemars Piguet's suppliers were invariably highly skilled craftsmen, the partners realized that the only way they could maintain absolute quality was to bring together all such craftsmen under one roof, supervising each individually handmade piece, finishing and testing it in Le Brassus workshop. To this day, Audemars Piguet ignores mass production. From the first roughing out of the basic movement to the ultimate finish, each watch is the work of a master watchmaker who can take from six months to a year to produce just one watch. It goes without saying that only the highest quality materials are used. The quantity of gold and platinum is never stinted in the interests of economy and only the finest diamonds and precious stones are incorporated (each watch carries a certificate confirming its authenticity and quality). Because of the individual attention given to each watch, no two watches are exactly alike, even if they are of the same design.

Audemars Piguet's main claim to fame, however, lies not so much in the supreme quality of its watches but in the technical innovations it has pioneered from the early years of the century to the present day. Indeed, this company has won more gold medals in the Olympics of watchmaking than any of its rivals. Although its early firsts relate to pocket watches, the vigorous striving for technical perfection is obvious. The Grande Complication, created in 1915, required the assembly of some 400 pieces, is still made today and is one of the most expensive non-custom-made pocket watches in the world; in 1925 Audemars Piguet created the thinnest pocket watch in the world measuring 1.32mm; the skeleton pocket watch followed in 1934 and in 1946 the thinnest wristwatch in the world (1.64mm) was created.

During the 1970s and 1980s Audemars Piguet continued its research and development to produce the modern classics available today. These, too, were firsts in the history of watchmaking. One of the most enduring in more ways than one was the Royal Oak, the first luxury wristwatch ever created in stainless steel. Two years of work elapsed before, in 1972, technicians and stylists were able to produce this elegant sports watch, which became and has remained a highly popular classic. The company named the watch after the hollow tree trunk in which Charles II of England is said to have once sought refuge and which, since then, has come to symbolize sheltering Strength - it is no accident that Britain's Royal Navy has christened at least three of its ships with this name over the years. Steel, the most intractable and demanding of metals, was combined with 18-carat gold in the famous octagonal design - which looks rather like a porthole - and in which the visible screws, intended to show the strength of the watch, are an integral part. The watch was an instant success and its design copied - but as Audemars Piguet say, 'never equaled' - worldwide.

Today, Royal Oak watches are available in steel, steel and gold, gold, or gold with precious metals. The Royal Oak 'dress watch', for example, has a bezel set with 32 diamonds; the magnificent 'jewelry watch' shows a lavish use of gems with its dial set with 237 diamonds and 11 rubies, and its case and bracelet set with 454 diamonds - rarely, if ever, has a sports watch displayed so much conspicuous wealth! And rarely, too, has such a dazzling brilliance been seen beneath the sea for, regardless of model, all Royal Oak watches are water-resistant to a depth of 50 meters (164 feet). Spurred on by the original Royal Oak's success, Audemars Piguet developed further refinements. The Royal Oak with day, date and moonphases was introduced in 1983 and the Royal Oak perpetual calendar in 1984.

Audemars Piguet, as specialists in complicated watches since the late 19th century, created numerous perpetual calendar watches, many of them manually-wound pocket watches. In 1978, the company launched a Perpetual Calendar in the form of the automatic wristwatch, programmed with such a complex mechanism that leap years are accounted for, keeping perfect time, untouched, until the year 2100. The classic design of this most elegant watch has spawned hundreds of imitations, all incorporating the attractively coloured moonphase on the dial, probably its most visually arresting feature. Like other Audemars Piguet models, the Perpetual Calendar is available - at a price - as a jewelry watch. In the platinum version, the pavé dials are set with 271 diamonds and the bezel with 40 diamonds and eight sapphires; this sells for over $44,000 (in 1989). The more austere gold Perpetual Calendar has a bezel set with 80 small diamonds with a bracelet in 18-carat yellow gold and mother-of-pearl. By contrast, the remaining available model in platinum with automatic skeleton movement is unadorned and strenuously muscular.

Another first in the Audemars Piguet records was the development of the automatic tourbillon wristwatch. The tourbillon movement was invented in 1795 by Abraham-Louis Breguet, the master watchmaker renowned for his brilliant mechanical expertise. His invention was remarkably ingenious - and guaranteed perfect timekeeping in a watch. Instead of being placed separately, wheel, lever and balance are held together in a very light mobile cage. Drawn by the wheels, the cage revolves at about one turn per minute. The constant motion of the escapement assures the watch's precision.
After much research, Audemars Piguet was able to incorporate the tourbillon es
capement - which is expensive and difficult to produce - into an extra-thin automatic wristwatch. The design of the 18-carat gold dial, in the form of sun rays, was inspired by the Egyptian Sun God, Amun-ra, who, according to legend, gave the world the gift of fire. Since its development in 1986, only a few numbered and preordered examples of this exceptional watch have left the Le Brassus factory, so it is already on the way to becoming a rare collector's item.

Audemars Piguet's range of watches is relatively small. Among the plainer models are the Philosophique watch, made for both men and women, and the automatic Sportive. Its Jewelry watches are spectacular and the Baroque and Dôme models, to name but two, are as much pieces of high-fashion jewelry as they are watches, and obvious symbols of status and wealth; the Rivière Dôme costs in the region of a staggering $193,800.
The sumptuousness of these jewel-encrusted pieces should never blind anyone to the refinement and quality of Audemars Piguet watches as instruments of precision. Unlike many of their rivals, the company is uncompromising in producing a limited and exclusive range of watches for the connoisseur. In 1986, a year which saw the production of 320 million watches, Audemars Piguet contributed just over 11,000 to the grand total; Patek Philippe and Vacheron & Constantin together produced some 22,700, while Rolex contributed 450,000 to the global figure. In Audermars Piguet's opinion, quality rather than numbers increases profitable turnover.
BAUME & MERCIER
The history of Baume & Mercier began around 1830 when the Baume family were already making watches in the Jura near Berne. Nearly a century elapsed before a member of the Baume family met a Geneva jeweler of high repute, Paul Mercier, and in 1918 the two joined forces, with their headquarters in Geneva. Their complementary skills insured success. With Baume producing movements of great precision and Mercier designing cases and dials with the artistry for which he was renowned, they soon became one of the top watchmakers of Switzerland, and in 1921 were awarded the coveted Poinçon de Genève, official recognition of the faultless quality of their products. Watches dating from this early period are now rare collectors' finds, worth tens of thousands of dollars.

Baume & Mercier continued to produce a range of high-quality watches forthe next three decades, but by the 1960s, a once flourishing market had shrunk to include only Italy and some US outlets. Although Baume & Mercier were still good at making watches, they lacked the aggressive management and marketing skills that were so necessary to maintain credibility in a competitive international market.

By good fortune, they were introduced to the revitalized Piaget company by their Italian distributor - who also sold Piaget watches - and in 1964 Piaget acquired the major shareholding in the company. For Piaget the benefits were obvious. They had access to a potentially wider market (the average cost of a Baume & Mercier is about $2,550) without devaluing their own 'haute couture' image. Their management skills, moreover, meant that by the 1980s Baume & Mercier watches were sold in 70 countries across five continents. The company was allowed considerable autonomy and encouraged to develop its own brand image. This sound policy has paid off handsomely. In 1989, Baume & Mercier accounted for about 40 per cent of Piaget's turnover, with the US taking about 20 per cent of the company's output, Italy, France and Switzerland accounting for another 60 per cent, with the remainder going to the Far East, notably Japan.

The modern Baume & Mercier image is based on two distinctive watch styles - the classic and the sporting. These are exactly suited to the middle price range market, but with some 600 models Baume & Mercier constantly monitor their collections, discarding old watches and introducing new ones in deference to current trends. Despite this, fashion does not dictate to Baume & Mercier, whose styles really do possess a timeless elegance, which could be the envy of their more expensive rivals. Baume & Mercier watches are generally unpretentious timepieces of high quality designed as watches, not pieces of jewelry.

To be sure, Baume & Mercier watches are not produced in house entirely from start to finish like Piaget's. The company relies on outside suppliers to provide basic components, but all the assembling and finishing is done in the company's workshop, which employs about 50 people. Baume & Mercier produce about 100,000 watches per year, so inevitably their approach is fairly industrialized. They are watchful of modern developments as well. They were quick to recognize the potential of the new quartz watches and from 1970 phased out mechanical movements, so that by the 1980s nearly all their watches had quartz ones. Platinum, gold and precious stones are not used to excess, simply because they are rarely appropriate to the style - or price - of Baume & Mercier watches.

One of their most successful models, launched in 1980, is the Riviera, a sports watch par excellence in gold and steel with a distinctive 12-sided bezel and a bold, uncluttered face. To test its durability and precision, this watch was mounted on the wheel of a BMW M1 before the start of the Le Mans 24-hour auto race. It withstood high speeds as well as the pressure of enormous acceleration at the beginning of the race; the centrifugal force of the spinning car wheels failed to affect it, as did intermittent heavy rainfall and the intense heat of overworked disk brakes. The watch ran with as much precision after the race as it did before. But Baume & Mercier watches are like that - they do what they are meant to do perfectly.

Take the Medicus watch, for example, especially designed for doctors. Clean and clinical to look at, it includes a date indicator as well as a pulse scale to test a patient's pulse rate. The Avant Garde, another sports watch, is reminiscent of Piaget's hugely successful Polo, perhaps deliberately so. Water-resistant to a substantial depth, this is even more durable than the Riviera. Bands of tungsten carbide are interspersed with strips of gold to form both the bracelet and the face. Linea, available in both ladies' and gent's sizes, is gold-plated, its case style having that faintly utilitarian quality associated with the 1940s and 1950s; a chunky wedge-linked bracelet cleverly offsets this. This is an example of the trend towards nostalgic designs, fashionable in the late 1980s.

Among Baume & Mercier's deluxe range are the Haute Joaillerie models. These do display dazzling gems, but, unlike Piaget's jeweled watches, they are stylish and chic in a fairly subdued way. Even with these top of the market models, Baume & Mercier still make watches that are superbly functional timepieces - and above all look like watches.
BERTOLUCCI
Remo Bertolucci has jumped out of an airplane more than 1,500 times, and it is the 40 seconds or so of free-falling, before he pulls the parachute cord, that he really enjoys: this proves he has no nerves and can count, and is therefore clearly qualified to be a maker of wristwatches. He is also a very good one.

Remo is a lucky Tuscan, brought up in Pisa and trained in electro-technical engineering At 14 he was on a skiing holiday in Grindelwald, where he met a pretty girl called Pierrette Michelotti. Her father had bought a small watchmaking business in 1939 at Evilard, above Biel; its original founder in 1911 was Robert Chopard. He married her, acquired Swiss nationality, and soon took over the family business. Today the firm bears his own name and has some 35 employees, who are responsible for a small but impressive range of classic quartz and automatic wristwatches. A distinctive feature of Bertolucci's Pulchra (the Latin for beautiful) collection is the way in which the gold (18 carat), steel or mixed bracelets are an integral part of the watch design. Top of the range is a ladies' pavé 18 carat gold watch and bracelet, cobbled with 1,105 diamonds. It is restrained and elegant, the ostentation of the diamonds is minimal because of their even distribution around the wrist, while the diamond numberless dial, with no second hand or date indicator, is correctly understated. This $85,000 watch is a beauty.
BLANCPAIN
The story of Blancpain is the longest and probably the most remarkable in the history of watchmaking. Some of their dials feature the initials I.B. and the date 1735; with these the whold, moving story begins.

Imer Blancpain was christened on 13 May 1639 in the village of Villeret, beside the river Suze in the Swiss Jura valley of Erguel. Parts for watches had already started to be manufactured in the area, and Jehan-Jaques Blancpain (born 1693), great-grandson of Imer Blancpain, started the family business, making ébauches and parts in 1735, according to the earliest records. He put workshops on the first floor of his 100-year-old farmhouse, right beside the banks of La Suze. His son Isaac concentrated on being the Mayor of Villeret, but one of his grandsons, David-Louis (born 1765), began exporting the family's goods, which was an extremely hazardous occupation in those revolutionary days. It was profitable enough to allow the business to begin expanding on a very modest scale. Davie-Louis had five sons, and one of them, Frédéric-Louis (born 1811) took over the firm, introducing serial production - a new factory was opened in about 1860 - and, in 1869, watches with crowns, instead of cumbersome keys. Again, a son, Jules-Emile (1832-1928) succeeded, followed by a grandson, Frédéric-Emile (1863-1932). Frédéric-Emile Blancpain was the great-great-great-great-great-great-great grandson of Imer Blancpain, and sadly he was the last of his line.

Jules-Emile and Frédéric-Emile made many innovations including lever and cylinder watches; among them was the introduction of a 3¾ ligne baguette movement, which led to the manufacture of wristwatches. By 1926, after a late entrance into the wristwatch field, Blancpain contributed to history by making a prototype of the first wristwatch to have an automatic winding mechanism; it was powered by the wearer's movements, and was the invention of John Harwood, a brilliant English horologist. In 1929 Blancpain produced the watch for the French market. This truly important contribution to the craft of wristwatch manufacture soon produced variations, and, starting in 1930, the company made the Rolls, the dial design of which recalled the famous radiator shape of Rolls-Royce motor cars. This watch was a pun: the movement was mounted on ball-bearings inside the case, and, as the movement 'swung' back and forth or 'rolled', powered by the wearer, so the winding mechanism operated. This system had been invented by Léon Hatot, a Paris horologist.
The company was now dedicated almost exclusively to the production of wristwatches. They produced under the supervision of the redoubtable Madame Fichter, who took over the running of the company after the death of Frédéric-Emile Blancpain in 1932, and continued to run it for nearly 40 years. It traded under the name Rayville SA, succ. De Blancpain; Rayville is a single phonetic anagram of Villeret, where the firm's first workshop was located. The production of the Harwood automatic and the Rolls continued, and today, depending on their condition, they are collectors' items. The Second World War came and went; the next noteworthy watch was the Air Command (1951); it was a chronograph with a 30-minute timer and a steel case with a movable glass (collectors should note that only about 1,000 were made). The first great postwar success was the Fifty Fathoms (1953); its excellence and water-resistance (200m/656ft) were confirmed by Jacques Cousteau and his crew who wore these watches during the filming of 'Silent World' (1956). Successors were Bathyscope, which was the name of Cousteau's diving chamber, and the Fifty Fathoms Milospec; the latter had a hole centered above the baton six, which indicated when damp had affected the mechanism. In the year that 'Silent World' was astonishing film and television audiences around the world, Rayville launched a notable ladies' watch, called Lady Bird; it incorporated the world's smallest ladies' automatic movement (5 lignes/11.85mm). After 1959 only wristwatches were produced.

It has been thoroughly documented elsewhere that the beginning of the 1970s witnessed a decimation of the Swiss watch manufacturing industry, because of the huge inroads made into their markets by Japanese quartz watches which caught the Swiss unprepared. Many of the old firms stopped trading, some voluntarily merged to form large, stronger groups, whilst others were faced with being taken over at more or less any price they could obtain: one of the latter was Rayville. In 1970 the company was acquired by SSIH (known as SMH today), primarily because the big combine wanted to acquire the little firm's centuries-old 'tricks-of-the-trade', its accumulated knowledge, experience and tooling. At this time Rayville and Blancpain ceased to appear on the dials of wristwatches; and the old company was put, not to death, but to sleep.

Then a happy event occurred. Another of the companies taken over by SSIH was Omega, and several years later its managing director, Jean-Claude Biver, became fascinated by the history and achievements of the ancient, dormant associate company. So he bought it. By January 9, 1983 the name of Blancpain was once again in independent use. Biver had previously been sales manager for A udemars Piguet; now he invited his friend Piguet (whose ancestor was Louis-Elisée Piguet) to join him in his new venture.

Today Blancpain is most deliberately old-fashioned, and is unique within the wristwatch manufacturing industry for several reasons. The factory is installed in the very farmhouse in which Louis-Elisée Piguet made his first movement in the watch-making village of Le Brassus. Employees grow flowers, fruit and vegetables for themselves in the garden. Among the 30 or so employees, there are 15 watchmakers who really do assemble, polish and finish all the parts which go into a watch themselves; then the movement and case are numbered and signed for in the register. The key to the whole operation is simplicity. The total output is about 6,000 watches a year; workers work whenever they please; there is only one shape and basic design of case (round) and only two sizes (gentlemen's and ladies'). They have never used a quartz movement and never will. Of course, there are choices of dials (always on white with roman numerals) and metals, but now a Blancpain watch is always recognizable: a handmade classic, of limited quantity, and always traceable to that register and therefore to its maker. In what other major industry, involving mechanics, is it possible to meet (and Blancpain encourage you to do so) the man who made the whole of what you now own?

In 1984, Blancpain introduced a unique ladies' 8¾ ligne watch; it revived the moonphase calendar, showing the month, the date, and the moonphase. A year later they brought out their first perpetual calendar, in gold and steel. These innovative models were part of a deliberate manufacturing and marketing philosophy which had been proudly and conscientiously evolved by Jean-Claude Biver. For this reason, it is relevant to repeat here the six great masterpieces in wristwatch-making. These are: Chronometer; Minute repeater; Moonphase calendar; Perpetual calendar; Tourbillon regulator; Ultra-thin chronograph.

Blancpain now produces all six of these great watches, and is determined ultimately to combine them all in one case; it will be one of the finest and most collectable wristwatches of all time. Blancpain watches are distinguishable by the movements (listed above) and materials they incorporate: 18 carat gold, which may be pink, white or yellow, platinum and 18 carat gold with steel, with or without precious stones, metal bracelets and hand-sewn leather straps (which are interchangeable). The watch glasses are all scratch-resistant sapphire, and all dial indicators are in 18 carat gold.

Here is a description of Blancpain's minute repeater watch, of which only about ten leave their farmhouse workshop each year: a summary of its ingredients certainly proclaims a classic wristwatch. The ultra-thin self-winding movement, with a central rotor in 22 carat gold, is 3.2mm thick and 21mm in diameter; it uses more than 30 rubies and has more than 300 parts (weighing less than three grams together) and some of them are thinner than a human hair (which is 0.06mm in diameter). This watch can repeat, whenever required, the hour, the quarter hour and minute, in a combination of chimes (by two hammers, each with its own tone and vibration), without hindering the main recording timepiece. On the side of the case beneath the bezel at nine o'clock, there is a slim loading lever which releases the sound of the chimes when it is pushed towards 12 o'clock. It is a sort of signature tune, confirming the continuing existence of a long line of masterpieces which rank among the most desirable ever made; little heirlooms which are both beautiful and useful.
BREGUET
'Time is the greatest innovator', wrote the 17th-century English philosopher, Francis Bacon. Abraham-Louis Breguet (1747-1823) was one of the few whose innovatory genius has had an impact on time, or more precisely its measurement. So extraordinary was the mechanical ingenuity of this Swiss-born watchmaker that he gained and maintained the patronage of royalty, the rich and the powerful throughout Europe at one of the most turbulent times in its history.

Breguet thus found himself in the uncommon position of providing watches for the ancien régime and later the power brokers of the new revolutionary France; in 1815 both Napoleon and Wellington were consulting their Breguets at Waterloo. A Breguet watch accompanied Alexander von Humboldt to the New World and was the preferred timepiece of the tsars of Russia. Indeed so legendary did these horological masterpieces become that they were immortalized in fiction. Dumas' Count of Monte Cristo sported one, as did Phileas Fogg, the intrepid and very time-conscious hero of Jules Verne's Around the World in Eighty Days.

The master watchmaker himself was of French Huguenot descent, whose family had been forced to flee Paris as a result of Catholic persecution. After Abraham-Louis' father died in 1758, his new stepfather, Joseph Tattet of Verriers (a successful watchmaking business based in Neuchâtel and Paris) was quick to note the young man's talent. At the age of 15 Breguet was sent to Versailles to become a watchmaker's apprentice.
During his five years' apprenticeship, Breguet attended evening classes in mathematics at the Collège Mazarin, an essential background and training for a man who was intending to distinguish himself in the production of precision instruments. Through a series of fortunate incidents, he soon came to the notice of Louis XV, an auspicious beginning to a career at a time when royal patronage was important for success.
Breguet married in 1775, and his dowry permitted him to set up both home and business in the prestigious Quai de L'Horloge on the Ile de la Cité, the heart of Paris. It is ironic that only 18 years later his first great patron, Marie Antoinette, was to spend her last days on this same quai, incarcerated in the firm 14th-century prison of the Conciergerie.

Breguet's carefully kept registers are still preserved. Dating back from 1787, each Breguet watch is recorded with the name of the individual maker, the cost price, sale date and identity of the purchaser. The name of the French queen appears frequently in the first few pages. With the characteristic extravagance that was finally to prove her undoing, she is recorded as buying her pocket watches in batches of six, a fashion which was imitated by the court. Breguet was already at the top of his profession.

It is to Breguet that we owe the first automatic watch (the perpetuelle). The principles of the self-winding watch were probably first invented and unsuccessfully put into practice in 1765, but it was Breguet who undoubtedly brought the perpetuelle effectively into existence. According to extant writings of the watchmaker, Marie Antoinette and the Duc d'Orléans each possessed such watches by 1780, no doubt inscribed, along with the earliest examples, 'Inventé et Perfectionné par Breguet à Paris'.
Breguet's genius was to transform the basic but inefficient self-winding mechanism of A.L.Perrelet into a sophisticated machine. Two barrels, connected to a platinum weight pivoted on an edge of the backplate, were constructed into the watch mechanism, so as to derive maximum response from every movement of the wearer. Four turns of the barrels powered the equivalent of 60 turns of the center wheel (less than two turns can run the watch for a day).

It has been estimated that a mile or so of ordinary walking will wind the perpetuelle sufficient for 60 hours' operation. The earliest extant Breguet self-winding pocket watch dates from October 1783, though there are records for a similar model sold to Marie Antoinette for 4,000 francs exactly a year previously. A special feature of these models was a fan-shaped hand and scale ranging from zero to 60 on the dial to indicate the number of hours' running time left to the user. Another trademark introduced by Breguet, and universally imitated, was the tiny circular moon on the hour and minute hands. Both appear on Breguet watches to this day.
In the meantime Breguet financed his experiments by importing complete watches and ébauches from Switzerland, which were finished to his exacting artistic and mechanical standards. These inevitably fall a little short of the extraordinary quality of those he had custom-built for his wealthy clients. The intellectual excitement of applying his invention to the subtle problems of horological engineering was the breath of life to Breguet.

The perpetualle was being manufactured in quantity by 1786, and Breguet entered into a partnership to raise sufficient capital to finance his expansion. His association with Xavier Gide was of six years' duration, serving to put the business onto a firm financial footing; it marks the beginning of his records. Some of the perpetuelles produced at this period feature for the first time a new Breguet invention, Le parachute pour le balancier: shock-proof jewelling that protected the delicate watch movement from the damaging effect of being accidentally dropped.

Many of Breguet's pocket watches were repeaters, sounding the hours, quarters and half-quarters. More complicated versions also registered each ten minutes, five minutes or minutes with a cunning series of distinguishing blows, testimony to Breguet's fascination with the solution of highly complex horological engineering problems.

By 1793 Breguet's position as the leading Parisian watchmaker had become increasingly perilous. The majority of his aristocratic connections had either fled the Terror or, like Marie Antoinette, had ended their lives as the guillotine. That August Breguet escaped to Switzerland, where he was to remain for nearly two years. This difficult time was nevertheless a highly creative one. It was there that he conceived the perpetual calendar, la montre à tact, the souscription or one-hand watch, La pendule sympathique and, most important of all, the tourbillon or rotating carriage watch. The patent is dated 1801 but needless to say there was a long period in which Breguet was perfecting his invention.

La montre à tact was, like the repeater, an invention for determining the time in the dark in the days before luminous dials. An arrow, which could be ornamented with precious stones, was set into the bezel and the time was ascertained relative to touch pieces made of diamonds, pearls or other material. Breguet's sympathetic clock was another invention which did not survive. A specially designed watch was positioned into a table-clock with a half-moon fork and overnight both wound and set to the exact time registered by the clock. It was also during this period of exile that Breguet began to use his secret signature. The method of inscription which utilized a small pantograph was devised by his friend the medalist Jean-Pierre Droz. The result (the name of Breguet and the watch's individual coding with the addition of 'Souscription' if of that variety) is so tiny that it can only be read with the aid of a magnifying-glass.

Breguet was not however allowed to stay away from France for long. His talents were demanded for the reorganization of the Versailles watchmaking center and the equipping of the army and navy with advanced horological instruments. Both his house and workshops were restored, and Breguet continued to produce his marvelous watches, each taking months to complete by a master-craftsman (a repeating watch could take up to twelve months; two years for a perpetuelle). About four thousand clocks and pocket watches have been manufactured between 1794 and 1823.
Perhaps the acme of his craft was the celebrated complex watch known as the Marie Antoinette. Ordered in 1793 by an officer of the guard of that unfortunate queen, it was requested that it should include all the complications then known, regardless of expense and time. The parts usually reserved for brass were manufactured from gold and could be seen through the rock crystal dial and backplate. It included the perpetuelle winding mechanism and indicator, a time equation, perpetual calendar with day of the week and date indicators, thermometer, and repetition for hours, quarters and minutes. Completed in 1820, this marvel of the 18th-century horologist's art had cost a total of 16,484 francs and was finally kept by the master himself, a fitting tribute to his lifetime's work. Tragically it disappeared from sight after a break-in at the L.A.Mayer Memorial Institute in Jerusalem, and today its whereabouts are unknown.

The house of Breguet has continued producing watches to this day, though the business passed out of the hands of a member of the family in 1870. Exactly a century later it was owned for a time by the Parisian jewelers Jacques and Pierre Chaumet, who were determined to revive the flagging reputation of this once great business. Recently Breguet changed hands again.

A workshop was set up in Le Brassus in the Swiss Vallée de Joux staffed with watchmaking craftsmen of the highest caliber. Each watch is traditionally made by hand, often using the methods and tools of two centuries ago. Breguet watches were never merely finely tuned precision instruments. They also had to satisfy the artistic sensibilities of sophisticated clients, a task they still manage today, in an era when the wristwatch has all but superseded the pocket watch.

The style of the modern Breguet wristwatches echoes the pocket watches of Breguet's best period. The dials are still engine-turned by hand. The elegant milling on the silver-plated face is distinctive as is that which also traditionally ornaments the edges of the 18 carat gold watch case. Jewels are used with taste and flair on the case, bracelet or lugs of some examples, in contrast to some of the more vulgar displays of modern watchmakers. Skeleton watches, whose visible movements are set with diamonds and rubies, are a triumph of the jeweler's art.

The modern Breguet wristwatch - many of them extra-flat - offers a variety of options. Indicators for the date, phases of the moon, variable second hands, perpetual calendar with leap year indication, are the basic mechanical possibilities, set off by 18 carat gold woven chain bracelets or leather straps. All bear the name Breguet and each carries its unique production number on the dial, a homage to their inspirer and a testament to a continuing tradition of unique craftsmanship.
BREITLING
Breitling exhibits each year at the world's biggest airshow in Wisconsin; to realize why is to recognize and understand the trading philosophy of this impressive independent company. The Breitling watch owner is very likely to be an active person - in outdoor sport, sailing on the world's oceans, diving beneath them, or flying above them.

Léon Breitling first opened a workshop in La Chaux-de-Fonds in 1884, making pocket watches and chronographs. His son Gaston initiated the production of wristwatches in 1914 to provide for the wartime necessity for synchronized military action: these early models incorporated a stop-watch and had a luminous dial and hands. In 1936, Willy Breitling, Léon's grandson, launched a chronometer for instrument panels in aircraft cockpits, and the firm has been supplying them ever since, to customers such as Boeing, Douglas and Lockheed.

In 1952 a logical manufacturing extension to this close association started; this produced the famous Navitimer, a superchronograph designed specially for pilots, and used for preparing flights, checking flight plans and for calculating speeds and fuel consumption. This sturdy mechanical watch is very collectable, and is much preferred to Breitling's GMT in quartz, in different casings, introduced in 1983. The latter, though, was a novelty at the time, simultaneously showing the time zones; there are two analog and one digital versions with a chronograph; it also has two separate movements, with independent sources of power, the value of which pilots obviously recognize.

The first Navitimer went supersonic in 1962; a 24-hour display quartz version of it was launched with the name of Cosmonaute, and the astronaut Scott Carpenter was in turn launched with this watch somewhere near his wrist. For less ambitious supersonic air-travelers, Concorde regulars and customers with international business interests, Breitling introduced in 1970 the Breitling GMT, a chronograph with not one, but two, hour hands (one on a 12 hour dial and the other showing 24 hours). A year later the company surely anticipated the needs of even the busiest tycoon: the Breitling Unitime simultaneously shows the time in all the countries of the world.
Breitling customers are demanding, and since Ernest Schneider (a qualified pilot and electronic expert) acquired the company in 1979, he has been most careful to continue its long tradition of observing minutely the requirements of a particular market sector. A classic wristwatch may or may not be very beautiful, but it must always be useful - compatible with its wearer's needs.

Breitling's quartz steel Deep Sea (1985) is such a model, built to withstand underwater pressure at 1,000m/3,280ft (a 10 times safety factor). A gloved diver can record different dive times with the one-direction click-stop bezel timer, and he can read the dial at any depth (the minute hand is much wider than the hour hand, because diving times are naturally short). Divers at great depth often fear the battery running out: the second hand on the Deep Sea progresses only at four-second intervals when its battery begins to run down, thus conserving power and alerting the wearer. This watch also has an unusual patented feature. Helium gas can permeate anything, including a steel watchcase; the Deep Sea would explode on arrival at the decompression stage after a deep dive, if it was not for the twin release valves set into the bottom of the case; they open fractionally for a few thousands of a second to release accumulated helium, without letting water in.

A watch than can save lives? The Breitling Emergency can, and James Bond fans and other adventurers will greatly approve. The prototype of this amazing watch was introduced at the Basle Fair in 1988, but Ernest Schneider, ever conscious of his alpine military experience, was determined to perfect the piece in terms of battery life, and full production has been slightly delayed. Essentially, the lower part of the case contains a miniature transmitter with an activating antenna, which has a range of between 3 miles and 12 miles, depending on the nature of the surrounding terrain. Its unmodulated AM signal will transmit at two pulses per second, uninterrupted, for between 20 and 28 days, at temperatures between -20°C/-4°F and +100°C/+212°F. The transmitter, which is watertight and works underwater, can be switched on manually, or automatically when the antenna is extended. Additional features include a highly polished watch back, engraved with international air/ground symbols, which can be used as a sunlight reflector, tritium dial and hands for increased legibility, and a silicone rubber bracelet with clever parallel halves, that can be used for map reading.
CARTIER
Remove the letter I from Cartier, and a very ordinary English surname remains; replace the I, and once again you have an instantly recognizable synonym for an object of beauty. Cartier is one of the most famous brand names in the luxury goods market of the world; venerable, respected, admired, hugely stylish, expensive, exclusive, exciting - it possesses all these attributes and many more. How strange then that Cartier has also produced what is perhaps the most famous wristwatch ever manufactured - and also in great numbers, at a comparatively low retail price, and with an apparently simple dial and case design, black and white and all squared off. It is known as the tank watch and, due to its worldwide reputation, it is probably the most faked wristwatch. The tank made its first appearance in 1917, but the history of Cartier's association with the design, manufacture and retailing of wristwatches goes back to the last century and to the fabulous traditions of Cartier's jewelry.

It is on record that in 1888 Cartier had for sale ladies' wristwatches, with diamond and gold bracelets; these were probably the earliest fashion wristwatches manufactured for general sale, instead of being specifically ordered by a customer beforehand. It seems that they did not appeal to the passing public; a few more were made in 1892 and 1894 and took several years to sell. In fact, however, two events were occurring at this time which, in wristwatch-making terms, were momentous. First the military one: as early as 1880 Girard-Perregaux supplied a sturdy utilitarian wristwatch to officers of the Imperial Austrian Navy; it is known that in Germany in 1902 no less than 93,000 wristwatches were sold. Now for the second event - this was the year when the dictates of fashion no longer required the grandly dressed ladies of society to wear long sleeves or the previously obligatory long gloves at soirées. The coincidence of the needs of the military and the suddenly available feminine wrist led the old established firm of Cartier to ally the watchform to the bracelet. Cartier's earlier watches are heavily jeweled, definitely feminine, most beautifully designed, and expensive.

More than this, Cartier, as a company, had just hit a pivotal point. The first modern Olympic Games were held in 1896; local, national and international sports activities were increasing at the turn of the century; motor cars were speeding along newly paved roads; the ultimate in trans-Atlantic liners were under construction; canals, dams, tunnels and bridges were being planned; and early flying machines were taking to the air. Outdoor life was becoming more practical, more generally shared, more fun. In the skies over Paris in the middle of the dizzy first decade of the 20th century, one man was thrilling crowds below, while he demonstrated that all these changes had occurred. He was a balloonist and an early aviator, and his name was Alberto Santos-Dumont (1873-1932). This fearless and wealthy Brazilian (Santos is the leading coffee port in the world, south of Rio de Janeiro) had a talented and wealthy friend, whose name was Louis-François Cartier. Stories of meetings of men and their subsequent collaborations are a happy and constant feature of this book; the Dumont-Cartier friendship was to bring about a pivotal event in the history of wristwatches.
Louis-François Cartier clearly had vision, leadership and the essential added quality of perception. When his friend Alberto Santos-Dumont asked him to produce a watch to attach to his wrist, instead of to a chain, he immediately foresaw the eventual market for such a convenient object. His balloonist friend in his basket would have both hands free to manipulate the controls, and it should, for this elegant man, be a handsome and well designed object as well, but not at all feminine. By 1904 the first Santos-Dumont was made, either for pendants or wrists, in a wide variety of beautiful designs, often heavily jeweled. In 1910 Cartier invented the deployant buckle. In 1911 a Santos wristwatch went on general sale, and it has remained available ever since: its bezel is square, but with rounded corners, it has eight holding screws, and its simplicity is unmistakably classic. The golden years of mechanical wristwatches had now begun; they were to end with the Second World War.

In 1912 Cartier brought out two more memorable designs - the oval Baignoire (French for bath or bath tub), with a rounded or rolled bezel, just like a bath edge of the period, and the Tortue (tortoise, the shell of which is recalled in the watch shape). These watches, together with the Tonneau (1906; French for barrel or cask), are all still sold, with variations and only slight modifications. So, too, is the most famous Cartier wristwatch of all - the tank. Louis-Joseph Cartier had the inspiration for this design in 1917, which he derived from the appearance of a First World War army tank with its twin tracks longer than the body of the vehicle between them; the tank watch went on sale in 1919 and has been sold (and illegally copied) ever since.

The next great watch to come from Cartier was the Pasha (1932); this was the world's first luxury water-resistant wristwatch (the Rolex Oyster was already on the market in an inexpensive model), and it was initially designed for the Pasha of Marrakesh, so that he would know when to get out of his swimming pool. A year later came the Vendôme, inspired by Cartier's observation (with Ernest Hemingway, it is said) of a horse's harness and shaft attachments with distinctive single lugs, in Paris's Place Vendôme. The stirrup-shaped Calandre, with double lugs below and a simple one above, was another beautiful design innovation.

Cartier maintain records of every watch they have ever sold, which means that all collectors can establish the provenance of their watches. Cartier ébauches have been supplied over the years by many of the great makers and are so marked. The European Watch and Clock Co. of New York supplied many beautiful cases for Cartier, and also acted as their importers from 1919 to the mid-1950s; EWC can be found on cases. Today, the wristwatch catalogues of Cartier and Must de Cartier feature all the old names and shapes, but in the modern clothes and decorations; they are worthy inheritors of some of the richest watchmaking traditions that exist. They also look ahead to new generations of customers, and several exciting entirely new models are at the design stage.
CHOPARD
The full trading name of this glamorous company is Le Petit-Fils de L.U.Chopard & Cie SA, but the Scheufele family, who now own it, must feel like true inheritors. Louis-Ulysse Chopard, himself a member of a distinguished watchmaking family, founded the firm in the town of Sonvillier, in the Swiss Jura mountains, in 1860, and in the early days he was a major supplier of pocket watches to the Swiss railways. Business expanded, and in 1920 the company moved to Geneva.

The founder's grandson, Paul-André Chopard, started to think of retirement in the early 1960s; he had heirs who were not interested in the business, and in 1963, he sold his firm to Karl Scheufele Sr. The Scheufele family had been involved in jewelry and watchmaking for one generation longer, in West Germany's Black Forest region, at Pforzheim, which had long been (and continues to be) a center of technical watchmaking excellence. The company of 12 employees started to expand again, and in 1968, the year of Paul-André Chopard's death, it was moved to Servette in north-west Geneva. In 1972, it moved again to its present modern factory in nearby Meyrin. Today, the firm of Chopard is once again a fully-fledged family company. Karl Scheufele Sr heads it, his wife, Karin, looks after the Pforzheim end, their son Karl-Friedrich is Vice-President, and their daughter, Caroline, maintains client contacts, services and promotional services (she also features attractively in some of the brochures).

The point of this brief two-family outline is to highlight one more set of historical reasons for a company's profile and image. Chopard today is an outward-looking company with a vibrant feel, a long tradition of jewelry manufacturing, making fresh products of wide appeal at the top ends of different luxury markets; those markets like precious stones on their wristwatches. A typical Chopard wristwatch is Happy Diamonds, incorporating, between the bezel and the dial, loose gold-hooped diamonds which move with the wearer's wrist motion. The patented Happy Diamonds concept was the creation of Roland Kurowski in 1976 and there is now a very wide range of wristwatches available, many of them with matching cuff-links, brooches, pendants, rings and earrings. These are the jewelry watches, mostly for the ladies' market, which clearly likes the range of choice, their gleaming originality, and the idea of diamonds softly rattling around on the wrist holds a unique attraction. The most expensive, Solitaire, retails at about $192,100.

The 1980s have seen a succession of new Chopard wristwatches, all of which demonstrate the glamour and vigor of the company's approach to different markets. Like many watch manufacturers during this decade. Chopard has strongly identified individual ranges with particular sporting events and venues. In 1980 came the St. Moritz, their first sports watch, which has four distinctive sets of twin screws around the bezel. The Gstaad collection (1986) was followed, in 1988, by the handsome Mille Miglia watch; this commemorates the re-starting of the world-famous Mille Miglia, the road sports-car race held from 1927 to 1957. In 1987, 292 of some of the greatest sports-cars ever made once again raced the 1,000 miles from Brescia to Rome and back. The Mille Miglia naturally incorporates a tachometer, luminous baton numerals and hands on a plain white-dial, an 18 carat gold or stainless steel water-resistant case (to30m/100ft), and a non-reflecting, shockproof, scratchproof sapphire glass.

The annual watch output at Chopard runs at about 20,000; 70 per cent of these have quartz movements and the rest are mechanicals. One can visualize more mechanicals coming from the Scheufele family in the near future, as their lines of contemporary classics increase and as they look again at the possibility of expanding the handsome classic ellipticals.
CORUM
1955 is unfashionably recent for the foundation of a classic watchmaking company, but there is no doubt that Corum has established, in a few years, a wide reputation for highly imaginative and innovative wristwatches. The adjectives apply to Corum's designs: these are sophisticated, fresh and thoroughly considered. Design-led they may be, but technically they are often highly competent, as in, for example, the Golden Bridge (1980). The comparative youth of the company and its management should in no sense distract the attention of wearers, collectors and investors from the virtues of Corum wristwatches.

The name derives from the Latin word 'quorum', which means the minimum number of people required (according to the relevant rules) at a meeting to validate a vote. The classic calligraphy of the word 'Corum' on the dials of the company's watches was inspired by a chiseled Latin script, and the logo of the equilateral golden key (facing upwards instead of left or right in search of a lock) was designed by René Bannwart as 'the key to perfect time'. Bannwart, and his cousin Simone Ries, started their company with her father Gaston, who had been operating a small watch factory in La Chaux-de-Fonds since 1924. To this day the firm of Corum Ries, Bannwart & Co remains a family concern in the same valley; each watch in its small output is assembled and crafted by hand, and carries its own unique serial number and certificate. For collectors who care for pedigree, here are some Corum watches to look out for from their range of 100 models.

The Chinese Hat (1960) has an exotic gold headdress surrounding the bezel; it has an elegant simplicity and is wholly unusual. The Longchamp (1957) also has a gold surround, a flat pitted disk in which the crown is imbedded; the winding finger is rolled over it. This watch set a trend with the placing of its lugs beneath the case, so that the watch appears just to sit atop the bracelet. The bracelet also goes through the bottom of the famous Golden Tube (1957), in which the movement is inserted in a horizontal tube, with the crown at the top; a tassel is sometimes found in the normal right-hand side crown position. The simple outsize Buckingham (1965), with its ten distinctive horizontal baton numbers, is a timely reminder of the bulk of early automatic movements.

The notion of a coin converted into a watch may not seem attractive, but Corum believed that an ultra-thin movement inserted between the faces of a gold coin might find a market as a wristwatch. The firm was correct in its guess, because it was wise enough to look back to the days of the 1870s Californian gold rush. It selected the Double Eagle, a $20 gold coin, which was officially approved by Congress on March 4, 1849, and decided that the dial side should be the reverse of this famous coin, showing the American coat-of-arms, supported by the bald eagle and surmounted by a scroll with the motto 'In God We Trust'. Only the thin black hands 'interrupt' this handsome and historic coin, and today collectors appreciate early versions of the quartz Coin Watch (1977), in which only the hands pierce an authentic Union Bank of Switzerland ingot of 99.99 per cent pure gold, weighing (in various models) up to 15 grams (also available in platinum). Each ingot is numbered and accompanied by an official certificate from the Swiss assay office, confirming its gold content.
Corum's Romulus (1966), named after Rome's legendary founder and first king, was the first wristwatch to have the hours hand-engraved on the bezel: a typically fresh innovation which has been imitated widely ever since by other manufacturers. This ultra-thin quartz watch is water-resistant and comes in a number of different metals.

The positioning of Corum's name and its immediately identifiable logo are the only slight blemishes on the remarkable appearance of the Golden Bridge (1980), surely a future classic mechanical. The wheels are assembled in a straight line, beneath a vertical, jeweled 18 carat gold bridge; the clear white sapphire glass is faceted, which adds a depth and mystery to the movement.

Finally, there are two major ranges with distinctive dials to look out for from this highly original low-quantity manufacturer. The quartz Admiral's Cup (1982) is a marketing triumph, and (produced as it is with official permission from the Royal Ocean Racing Club, London) commemorates the famous Admiral's Cup yachting race off Cowes, in the Isle of Wight, every two years. Within its twelve-sided case, the dial features coloured miniatures of the flags of the international maritime code, which is used for visual signals between boats; naturally it is water-resistant. The second notable dial is on the Météorite range (1987/88); some of the watches feature slices of one of the larger meteorites ever to fall to earth. Corum bought enough of the 34-ton 'Cape York' (in Greenland) to make only 999 dials, and no two can be the same. This variable range, showing a material more rare than gold, will one day be collectors' pieces.
DUNHILL
Definitions of classic wristwatches are elsewhere in this publication. Notice should also be taken of the words of Alfred Dunhill, founder of the now widely diversified luxury goods manufacturers and retailers bearing his name: 'It must be useful. It must work dependably. It must be beautiful. It must last. It must be the best of its kind.' Certainly his definitions of his early products ring down the years and apply equally today to the Dunhill range of wristwatches.

From the very beginning, in 1907, the Dunhill operation has been a commercially-successful exercise in marketing to gentlemen of taste, excellent design in luxury goods. Alfred Dunhill's first shop was located in London's St. James's, then, as now, the heart of clubland. Clocks and watches first arrived in his windows in 1926; the Unique lighter, which incorporated a watch in its side, is a collector's item. Two years later, with shops by now in Paris and New York as well, came the ingenious Belt watch. This was incorporated in the clasp of a trouser belt; a gentle touch on the crown pushed the mechanism downwards slightly, enabling it to spring open and discreetly reveal the time of the day to its downward-looking wearer. In 1929, Dunhill launched its first wristwatch; its plain rectangular appearance reflected the influence of the basic requirements of the First World War, but a closer look revealed the exotic, almost digital, black, Arabic numerals (the hourglass figure eight, for example). Its gold case was visibly and serially numbered on the front lower side. In the 1930s came a succession of fine gentlemen's wristwatches, featuring early luminous dials, their first chronograph, and the wonderfully original ball-race watch.

Dunhill wristwatches began their trend toward today's ranges in the 1960s, with 18 carat gold cases, and sometimes with special features, such as alarms or date calendars. Then came the round, distinctive Vermeil (1975), displaying the now familiar company logo on its gold machined dial, large roman numerals and stark black baton hands, and a crown with cabochon terminal. The single flat lugs of the Vermeil were carried over to Dunhill's quartz Millennium range (30 different styles), which was launched in 1982. This range has been highly successful and is another masterpiece of Swiss engineering, based on Dunhill's own London designs and specific requirements. It offers a choice of three sizes, round or square dials, baton, roman or diamond numerals, and various dial finishes. Dunhill have achieved a range of future classic with the Millenium; its designers have done so by laying down a number of interesting rules: baton sweep second hands only, no subsidiary dials (except on the recent Multifunction and Chronograph), no Arabic numerals, date calendar at 6 o'clock (except on model DQ 1728), a distinctive gold bezel within the case (which survives on the Sports models), broad single lugs, protected crowns and sapphire glass for maximum protection.

The 1986 Elite range of slim wristwatches basically adheres to the same rules, but they have ratchet lugs with more elaborate bracelets, and their dials and bezels have diamonds on some models. Among Dunhill's acclaimed Dress Watches, the 18 carat gold gentlemen's model DQ 1855 is coolly distinctive; to borrow an expression from a good wine merchant, it is a good watch to lay down. There are five dial finishes to choose from, the cabochon is a blue sapphire, the numerals are in bold roman for quick reference and the hands are black batons. Collectors and investors should take a close look at the Limited Edition Dress Watch; it features an automatic movement which is visible from the back, behind special sapphire glass. The 18 carat white gold rotor can be engraved with the customer's initials: a wonderful possession, and truly in accord with Alfred Dunhill's original dictum.
EBEL
Ebel is a modern success story par excellence, for the meteoric success of the Ebel range of watches over the last decade is a rags-to-riches story in the best fairy tale tradition. The hero of the story is Pierre-Alain Blum, grandson of the original founder, who has succeeded in turning around a declining firm to create a multi-million-dollar business in a little over a decade.

Blum typifies the new breed of businessman who believes in a dynamic and innovative approach to marketing. This may not endear him to the more traditional members of the watchmaking fraternity, but Blum has had to cover much ground in a very short time. No one can deny the effectiveness of his approach. By 1984 Ebel's turnover had multiplied 40 times in a decade and the workforce increased from 55 to 550 full-time employees. Ebel now holds the number three position in the luxury watches market and its ambition is to better this.
A five-year stint in Lucian Picard's watch shop in New York during his early twenties had taught Blum the value of aggressive marketing and meticulous attention to detail. When he returned to La Chaux-de-Fonds in 1972, it was in time to prevent his father fulfilling his threat to liquidate the 60-year-old family concern. A difficult partnership terminated when his father retired after an accident. Two years later Pierre-Alain Blum had bought out his father and become sole shareholder with absolute control.

Luck was on his side. The company, since its inception, had survived as a watch assembler, only rarely putting its name to the finished product. However, in 1972 Ebel had managed to secure a valuable watch manufacturing contract for the new Cartier 'Must' range at a time when other companies were suffering in the recession caused by the arrival of quartz movements. Precious time and money were gained to invest in an exclusive range of wristwatches carefully designed to appeal to the post-war generation: young, successful and upwardly mobile.

Blum was ruthless, replacing old-style management with a motivated and innovative marketing approach. By 1977 the first Ebel watch was on the market. Designed by Edy Schoepfer, the Sports line bears all the hallmarks of the Ebel image - a watch geared to the modern consumer who expects technologically high performance and durability without forgoing the refinements of aesthetics or conspicuous luxury.
In 1985 Ebel felt confident enough to launch the Beluga range. This designer watch is geared for the luxury end of the market, each example crafted from 18 carat gold, two of the models echoing the semi and perpetual calendar modes of the Sports original.

The image of the durable Sports watch has been given a high-profile sponsorship coverage, an innovatory concept for the watch industry. The world's top snooker champions, Dennis Taylor and Steve Davis, both sport Ebel watches, and so do Formula One driver Nikki Lauda, Three-Day Event Olympic Medalist Virginia Leng and world champion tennis player Stefan Edberg. Sponsorship has extended into the realm of culture with the involvement of such luminaries as conductor Leonard Bernstein.
As with the Beluga line, the straps, bracelets, clasps, dials and bezels are interchangeable, with two or four different sizes for men and women. The basic stainless steel Sports model is distinguished by its two-piece case, the movement held in by the bezel and five very small screws with the recessed setting crown balancing the screw set by the nine hour mark. The white dial has black roman numerals and option date and seconds functions. The curve of the watch case is cunningly echoed in the interlinked 'wave' bracelet, an Ebel trademark, consisting of more than 190 different hand-assembled parts. Those with more expensive taste can choose to have their watch face incrusted with a ring of tiny diamonds and the dial display similarly enhanced. 18 carat gold or a combination of steel and gold for both watch and strap, available also in leather, are additional options.

The special feature of both the Beluga and Sports lines is their water resistance, all models guaranteed to 30 metres (100 feet) except the Sports Discovery which is resistant to 200 meters (660 feet) when locked (unlocked this is reduced to 50 meters), and their ability to cope with the hazards of an active life. Stringent quality tests are performed for an entire week, after assembly; they begin by testing the watch in a water-filled cason with the pressure raised to three atmospheres (100 feet), subsequently drying it for 10 minutes at 60 degrees centigrade. The constant movement a watch experiences is tested by the movement simulators, while resistance to corrosion and natural wear and tear is monitored in a similar laboratory environment. The watch is subjected not only to a salt-laden mist to check how much it can resist corrosion, it is also vibrated for two hours and then driven through a layer of sand and gravel 60 times to test its ability to withstand scratches and blow. The bracelet's flexibility is also put under pressure by mechanical twisting and vigorous pulling, to determine potential breaking points.

Such tight quality control is a hallmark of the company, which has its own separate workshops for the manufacture of movements, cases and bracelets and final assembly. The wristwatches are either run on an integrated circuit with a trimmer regulatory device or a high frequency chronograph movement with an equivalent error margin of one centimeter in 300 meters.

The Discovery was made with the diver in mind. Quartz versions have an end-of-battery indicator - the second hand moves in four-second time jumps. Each five-minute marker as well as the second hand is highlighted with a fluorescent point to ensure perfect visibility in total darkness. The one-way ratcheted rotational bezel, always colour coordinated with the dial is a precision instrument for pre-setting diving times.

A particularly interesting addition to both the Sports and Beluga lines that well prove to become a collectors' item is the perpetual calendar chronograph. A stopwatch function that can record elapsed time from hours to a tenth of a second is combined with an accurate reading of the day of week, the date, month and phases of the moon, without forgetting leap years, all backed up by a power reserve of 48 hours. An advance on this type of complex micromechanics is the recently launched Voyager.
Pierre-Alain Blum does not intend to extend the range, preferring to maintain its exclusivity. He is keen to emphasize that, though the business uses up-to-the-minute technology, there are still areas in which manual labour is unbeatable.

In 1986 the self-styled Architects of Time celebrated their 75th anniversary with the launching of the 1911, a more sophisticated version of the Sports watch with a three-piece case and domed sapphire crystal (a difficult technical achievement). The company, despite its international profile, is still based where it began in the Swiss watch manufacturing heartland of La Chaux-de-Fonds. A measure of how far Eugène Blum's small company has come in the intervening years was his grandson's purchases and renovation of the Le Corbusier-designed villa La Turque, inaugurated in 1987 as Ebel's public relations headquarters. It is an impressive monument to Pierre-Alain Blum's extraordinary success story.
GEORG JENSEN
The name of Georg Jensen has been synonymous with the best and most innovative in Scandinavian silver design since its inception in 1904. Just 20 years ago the company, now owned by Royal Copenhagen of Denmark, went one step further. Today Georg Jensen is still unique as being the only silversmith in the world to produce its own range of wristwatches, all of which have Swiss ETA quartz movements.

The original George Jensen (1866-1935) was an artist whose fascination and affinity with his craft resulted in the creation of outstandingly classic silverware. In the years prior to the First World War had gained an international reputation as one of the important figures of the Arts and Crafts movement. His designs betray a remarkable sensitivity to form while the celebrated, almost matt-hammered finish became an international hallmark of the Jensen style.

'Silver', he wrote lovingly, 'has such a beautiful moonlight gleam, like the light of a Danish summer night. Silver can be dusky, and condensation can make it cloudy like a ground mist.' This remarkable man did not live to see the highly successful launch of the first Jensen wristwatch in 1968 in response to an increasing demand for watches that would complement the attractive elegance of Jensen silver jewelry. Designed by Vivianna Torun Bülow-Hübe, Sweden's first woman silversmith, the no. 326 watch rapidly became a byword in classic design. The organically curved open integral bracelet, manually shaped in stainless steel, terminates in a T-bar to facilitate removal from or replacement on the wrist. The crown is stylishly set at an angle for accessibility, while the plain mirror-like dial is a masterpiece of refined understatement. Later matt black versions (which like the steel variety are manufactured in four sizes, extra small, small, medium and large to suit every taste) strikingly sport gold hour and minute hands or glassy plain black hands set off by a gold central pivot. In 1975 Torun Bülow-Hübe, already a worldwide name with an impressive customer list that included Picasso, Ingrid Bergman, Duke Ellington and Brigitte Bardot, had the satisfaction of seeing this design bought for their permanent collection of the Bergen Museum, Norway. Nine years later the same watch was included in the design collection of the Museum of Modern Art, New York, a testimony to its classic modernity.
Georg Jensen has maintained its primacy in the world of silver by being open to new ideas. Since the death of the master, modern designers with widely differing artistic personalities and backgrounds have contributed their skills while still maintaining the traditional Jensen emphasis on outstanding workmanship and the highest quality.
Although stainless steel is the predominant metal used in Jensen wristwatches, many parts of the watches are handmade, while the steel is treated and burnished with all the skill and care that is lavished on Jensen silverware. After all it has to complement top designer jewelry from Georg Jensen silversmiths.
Sculptor Henning Koppel was responsible for the design of another stainless steel classic in 1977, the no. 321 watch, which as well as being bought by the Danish State Foundation in 1980 has also found itself a niche in the design collection of the Museum of Modern Art in New York.

Koppel broke with the traditional method of numbered marking of time divisions (a numbered series in this model, marked up with roman numerals, is also marketed for those with more traditional tastes). Instead, the white dial is divided into minutes by delicately contrasting black minute dots and hands surrounded by an elegantly ridged steel bezel set off by a simple black face and contrasting hands and dial markings, in matt black with a white dial and black dots and hands and matt black with black face and white dial markings and hands.

A smaller version of each variety, the no. 320, also exists, which, owing to the proportions of dial to strap, is less impressive. As if aware of this, Koppel has launched a giant steel model with a diameter of 38mm - only for the big boys.

An 18 carat gold version of his masterpiece at four times the price was introduced in 1989. This boasts a sapphire glass on a tooled brown leather strap and comes in the traditional two sizes.
In 1985 the combined talents of architects Torsten Thorup and Claus Bonderup were responsible for the introduction of watch no. 347, another designer classic. Both the flat case and the woven strap are made of steel, polished to a semi-matt perfection with diamond dust. The rounded bezel contrasts with the square cut of the strap clasp and the watch lugs while a sense of solidity is balanced by the delicacy of the strapwork, the tiny dial markings and simple steel hands.

Only two years later the duo launched a further more exclusive version of the 347 in 14 carat gold on a lizard-like strap with matching gold dial and hands. A sporty version of the new 1347 in anthracite grey was also introduced, with a choice of a matching linked grey steel or leather strap.

A third architect, Jørgen Møller, is responsible for the latest Jensen model, which clearly owes much to the 321. The 351 includes two novelties, a date function and a sweep second hand. The date function on the left is balanced by the maker's name on the right, where it also remains for those versions that do not include this refinement. There are two sizes for each model, which is produced in steel and matt black with contrasting dials and seconds dots.
GERALD GENTA
Gerald Genta is one of the most exotic makers of wristwatches in the world today - and yet he is also one of the most respected for his craftsmanship and technical skill. This combination is rare indeed, and, because his output is only about 5,000 watches a year, they are highly collectable, as their occasional successful appearance in the saleroom demonstrates.

Genta's original designs illustrate perfectly the traditional link between the twin arts of the jeweler and the watchmaker, which remain right through to the retailing stage. It is no surprise to learn that he initially trained in Geneva (from the age of 15) for four years as a jeweler. After that he might well have remained out of view as one more person now competent in his craft. However, he then worked first in advertising and, almost unbelievably, in the haute couture business; this must have taught the young Gerald Genta something of the unusual demands of personal vanity, in the waspish and demanding world of fashion. Gradually his attention was drawn to the one luxury fashion accessory that moves all by itself.

During the following 20 years Gerald Genta designed wristwatches for most of the leading manufacturers described in this book; he was responsible for models such as the Bulgari, the Royal Oak (Audemars Piguet), the Nautilus (Patek Philippe) and the Titiane (Omega). By 1972 the time had come for him to strike out on his own account - to see his own name on dials of watches which he had designed. He bought factories in Geneva (for cases, dials and clasps) and in Le Brassus (for the movements), painted them pink, and started to assemble teams of outstanding craftsmen. A master Cabinotier Genevois was commencing work, and soon masterpieces began to appear. Some of them will never appeal to purist wristwatch buffs, but as brilliant fusions of those twin arts they have timeless appeal for many others.

Genta wristwatches may have quartz, mechanical or automatic movements, chosen precisely and with economics in mind: thus his perpetual calendars with moonphases offer choices of each, and come with varying dials and cases. A distinctive feature of some of his ranges is his use of the octagonal shape for the bezel, but with the line of each side very slightly curved, softened in a sense: it is (for reasons of good luck) particularly appealing to Asian markets, but also to sensitive eyes everywhere else. Purists should note that Genta has, in this shape, an automatic watch with a gold and steel bezel, a plain white dial, with baton numerals and hands and date indicator (at three o'clock). He has another automatic version in a round shape, made of gold, with black roman numerals, gold baton hands and sweep second hand, and date indicator at six o'clock; a different and gorgeous slightly mottled dial is also available. Collectors of skeletals should know that Gerald Genta has an elegant example (with black baton hands and crocodile strap) in his catalogue; years ago he designed a famous skeletal Grande Sonnerie pocket watch of great beauty and dazzling complication, and also minute repeaters; his children's department includes some expensive and delightful watches featuring Mickey Mouse and Minnie Mouse.

Gerald Genta is the only important watchmaker today who both manages his company and designs all its products. He has tremendous flexibility in his design concepts and established ranges; there is a definite high seriousness in the appearance of each model design which proclaims the distinct possibility (if there is no name on the dial) that it might be a Gerald Genta wristwatch. His Gold and Gold, Secret Time, Gefica Safari (with its compass on the clasp) and gentlemen's dress watches all possess that rare quality called style. And then there are his jeweled wristwatches. If the Duchess of Windsor was alive and in her collecting heyday, she would certainly be acquiring animal watches from the Menagerie collection: they are as captivating as any Cartier model. Genta's L'Esprit de Genève range of watches, each with a large semi-precious stone as a dial showing only gold hands and with jeweled bezels and bracelets, are certainly exotic; they are made in very small numbers indeed.

Collectors should note that all Gerald Genta wristwatches are numbered, starting at number one, with the exception of the minute repeaters, which have their own special series.
GIRARD-PERREGAUX
The place of this maker in horological history is secure, for it was in 1880 that Constant Girard designed and produced the very first production wristwatch. It was intended for officers in the German navy and its dial was protected with a four-by-four metal grille; not beautiful, but practical and, above all, new. If a genuine 'first' is a classic, then this watch has a welcome and special place in any collection.

Ultra-thin wristwatches have always been widely popular, and collectors know that it was actually the founder of Girard-Perregaux (in 1791), J.-F.Bautte, who produced in numbers the first ultra-thin or extra-flat watches. Innovative flair quickly became the firm's outstanding tradition. In the early 1850s the company that was to become Girard-Perregaux (in 1856) designed the extraordinary pocket watch now known as the Tourbillon With Three Golden Bridges; it incorporates the tourbillon invented by the master Swiss-born watchmaker Abraham-Louis Breguet (1747-1823), and won a gold medal at the 1855 World Fair in Paris, where Breguet himself had settled and worked. This outstanding pocket watch re-appeared in 1982 as an exact replica of the original, after years of planning the necessary 're-invention' of the movement.

In 1966 Girard-Perregaux produced the first high-frequency mechanical watch (36,000 vibrations per hour) and three years later the firm developed the first quartz watch to be mass-produced; the quartz oscillation selected (32,768 Hz) is now used as standard in all quartz watches. Contemporary Girard-Perregaux buyers will be familiar with the Equation range, which bids fair to enter the 'classic' category in years to come. It was created in 1985, and comes from a company which is the second oldest Swiss watch manufacturer, is privately owned, and has only 80 employees in its factory at La Chaux-de-Fonds in the Swiss Jura. Again technical innovation is the highlight behind the Equation range's appeal: the time standard and its divisions are electronic quartz. The longer periods of time are integrated and memorized by micro-mechanics: days, seasons, normal and leap years, moonphases, equinoxes and solstices, and periods of the signs of the zodiac (as in the Equation Espace Perpétuelle). All the watches' functions are easily controlled by the crown, the battery operates for five years (whether or not the watch is worn), and, in a simple and imaginative design stroke, the back is clear glass so that the polished golden gear-trains on the circular brushed plates and the unique serial number of the custom-made ébauche are clearly visible.
TOURBILLON WITH THREE GOLD BRIDGES
Girard-Perregaux has for many years been following a policy of re-purchasing examples of its earliest classic watches. In the 1960s it bought back a famous watch - the Tourbillon with Three Gold Bridges. This gold hunter pocket watch has a white enamel dial with Roman numerals, Louis XV gold hands and a subsidiary seconds dial.

The company also decided to rebuild the 1880 tourbillon (invented by the master watchmaker Abraham-Louis Breguet between 1787 and 1795), but with 1980s technology, which was all that was available. The toolmakers and micromechanics had to work out the necessary, century-old techniques by dissecting the original movement, making detailed constructional drawings and recalculating every gear ratio.

The plates and bridges for the re-invented tourbillon were crafted in nickel silver because, like gold, the alloy does not oxidize and did not require electroplating. The colour of the engine-turned parts harmonize perfectly with the gold bars holding the barrel, centre wheel and tourbillon as well as the colour-matched gold wheels. It is difficult to imagine the fine details of the mechanical work involved. For example, the detent arm has a rectangular section which, at its thinner end, is only 20 hundredths of a millimeter in height and ten hundredths of a millimeter in breadth. The detent has a ruby locking stone set in a hold four-tenths of a millimeter in diameter; the hold itself has a lining which is only seven hundredths of a millimeter thick. The chamfering of the parts and case is of a remarkably high quality.

André Curtit, a recent Curator of the International Museum of Horology in La Chaux-de-Fonds, has described this watch as 'the finest piece of work I've seen so far in my entire career'.
INGERSOLL
Those who remember the Ingersoll as the reliable low-cost quality British watch may be surprised to learn that both concept and company originated on the other side of the Atlantic. Despite somewhat unorthodox beginnings, Ingersoll's revolutionary success was achieved by turning a formerly crafted and hand-finished product into a mass-produced item, sold by an innovative and large-scale use of advertising. Both design and marketing approach were the brainchild of Robert Ingersoll, the son of a Michigan farmer, who had no previous experience of watchmaking.

The story starts in 1880, by which time the 21-year-old Robert and his younger brother Charles had moved to New York. In a short time they started up a general mail order company, specializing in a variety of goods uniformly priced at a dollar. Success was sufficiently rapid, no doubt as a result of Robert's entrepreneurial flair, that in 1892 the company felt confident enough to risk the launch of a pocket watch at a dollar and a half, the equivalent of a day's pay, at a time when a comparable model cost around $15. The Universal pocket watch, consisting of a tiny clock mechanism housed in a watch case complete with back winder designed by Robert Ingersoll, was a gamble that paid off with the aid of heavy advertising. As a result the Ingersolls decided to concentrate solely on the watch market.

Three years later, Robert's ambition to create a dollar watch became reality and the Yankee was born. Later advertising puffs would talk of 'Ingersoll - the watch that made the dollar famous'. Year-long guarantees slipped into the back of each case were an early feature, establishing what was to become a hallmark of the Ingersoll reputation - reliability.

Their phenomenal success encouraged R.H.Ingersoll & Brother of New York to open up fresh markets and in January 1905, Robert and an old friend and business associate Estée S. Daniel sailed for Britain. It was not long before the 'Yankee' and the 'Crown' watch priced at five shillings had cut a swathe through the British market, spearheaded by intensive advertising targeted at both the public and the jeweler.

The retailer received point-of-sale material, sales training and a monthly magazine with up-to-the-minute information. By the 1920s Ingersoll's reputation for reliability was backed up by the addition of standard practice instructions and a school for training assemblers and repairers.

In the meanwhile, advertising copy relied on genuine testimonials from the general public as well as those in the public eye. Such intense advertising was unique for the period and a basic feature of marketing policy up until the 1970s. Ingersoll were also one of the first companies to take advantage of commercial television in the late 1950s.

The 1908 ladies' Midget was a prototype wristwatch. Smaller than the previous models, it was issued with a leather strap or holder. By 1913 lugs had been added to the watch case and the winding crown was moved from the 12 o'clock to the 3 o'clock position. This first wristwatch was manufactured in time to benefit from Robert Ingersoll's origination of the luminous radiolite dial, a feature that was found of inestimable value to the fighting services in the First World War, particularly in the trenches.

By the end of the war Ingersoll had expanded to own four factories in the USA and was trading on an international scale. However, by the mid-1920s the London branch was looking increasingly to Europe for supplies. The Wall Street crash of 1929 severed the already weakened link with the opening of a large factory in Clerkenwell, London, equipped with advanced assembly processes.

In 1933 Ingersoll came up with another first, the character watch. Contrary to popular belief, the Mickey Mouse watch was produced before Ingersoll by Disney. It was followed up in 1960 by Dan Dare and Jeff Arnold watches, both characters featured in the popular boys' comic of the day, The Eagle. A readers' competition for a suitable advertisement for the watches was won by the young Gerald Scarfe, today a celebrated cartoonist. Runner-up with a commendation was none other that David Hockney, who has subsequently become one of Britain's best-known contemporary artists.

The advent of war in 1939 meant that the company's efforts were directed into the war effort. From watches for the services they diversified almost totally into instrument production which was to lead Ingersoll into high-security lock production.

The company's watch manufacture began again through an amalgamation with Smiths and Vickers at the suggestion of Sir Stafford Cripps, then Chancellor of the Exchequer, who was the strategic necessity of a homebased watchmaking industry. In 1948 an Ingersoll factory was set up in Ruislip, north-west London, and the busiest period of the British company's history began.

By 1955, exactly half a century after Robert Ingersoll had arrived on British shores, production averaged a million watches a year, most being sold for under $9, though more luxury jeweled watches had been imported as early as 1925. A ladies' watch with seven jewels sold for just under $7 while a five-jeweled men's watch was marketed at just over half that price. Five years later the company could boast more than 100 different models, which included the enormously popular boys' and girls' watch range, waterproof and specially designed varieties.

After the Second World War, during which time a number of Ingersoll's own outlets were bombed, the sale of Ingersoll watches was restricted to jewelers only, which could but enhance the product's reputation for reliability and the jeweler's brand loyalty. But with the quartz revolution all this was to change.
The 1970s saw the influx of quartz watches onto the market. Ingersoll fell behind at this time, finding the competition uneconomical until the appearance of sophisticated microelectronics. The company, by this stage a small conglomerate with cutlery, electonics, printing, travel and merchandizing interests, was in its turn taken over by the Heron Corporation and lost much headway.

Fierce competition, lack of investment in advertising and the breakdown of the traditional relationship with the local jeweler network reduced Ingersoll's once impressive position. Today the company is handled by Steven Strauss & Co Ltd, who are rejuvenating the company, and it is fortunate that the assiduous and committed approach to marketing initiated by Robert Ingersoll and his successors has resulted in a legacy of goodwill and a reputation that endures to this day.
INTERNATIONAL WATCH COMPANY
The plain but ambitious name of this famous maker was dreamed up by an American, who most fortunately decided against using his own - Florentine Ariosto Jones! The new watchmaking business he set up in 1869 was located in Schaffhausen on the banks of the Rhine in German-speaking north-east Switzerland. Jones's inspiration for such a grandiloquent name is interesting to trace, and it led indirectly to a handsome annual income for a Dr Carl Gustav Jung.

F.A.Jones (1841-1916) had worked until 1867 for the Howard Watch and Clock Co., which had built its movement-making factory in 1857 in Roxbury (now part of Boston), Massachusetts. It was the first of its kind in America. At that time watchmaking in the USA was becoming a boom industry; the pioneer of mechanized watch production was Aaron Lufkin Dennison (1812-1895), who is sometimes called 'the Father of the American watch industry'. Dennison had moved to Switzerland in 1865, the first full year that peace returned to the USA after the trauma of the Civil War - paradoxically just before some of the most famous early US watch manufacturing companies were created. The American Watch Co., Waltham, Massachusetts (1859-1885), which became American Waltham Co. (1885-1921), was intimately associated with A.L.Dennison; it spawned associate and successor companies, such as Tremond Watch Co., Melrose, Massachusetts (1866-1868); The National Watch Co., Chicago, Illinois (1864-1874), which became the Elgin National Watch Co., Elgin, Illinois (1874-1954, and the name is still used today). The spirit of the age was one of innovation and expansion, with the three leading companies (Waltham, Howard and Elgin) together producing more than 100,000 watches in 1868.

In 1865 a simple event took place, which turned out to be crucial to the foundation of the International Watch Company. The pioneering A.L.Dennison moved to Zurich, to set up a branch of Melrose Watch Co., in order to take advantage of lower wage rates and local expertise. Dennison had previously traveled around Europe and was confident enough to emigrate with his whole family, but, despite his great experience and contacts, the firm failed in 1868. In January 1869 F.A.Jones made his decision to move to Switzerland, to take advantage of his friendship with Dennison, and accept an offer of inexpensive premises in Schaffhausen from Johann Heinrich Moser (1805-1874), a watch and clock maker, whose hydro-power station on the fast-flowing Rhine and the cheap power it offered for orderly mechanized watch production greatly appealed to him. He took with him an old watchmaking friend, Charles Kidder, with whom he had worked for three years previously. At about the same time, Jones had noticed the foundation of the Illinois Springfield Watch Co., Springfield, Illinois, and he reckoned that his plan to export watches from the old world to these fledgling companies in the new world made business sense and fully justified the market-embracing name he invented for his new company.
Unfortunately, almost from the start, the new enterprise was not successful. IWC used brand names, such as Stuyvesant, on its watches, to find US markets, but Americans preferred own-country models; in 1864 the US government put a prohibitive 24 per cent import duty on complete watches; the initial investment in inexpensive Swiss labour began to fail, and Jones never made the 'break-even' number of complete watches, in spite of A.L.Dennison's presence in the background and all his advice. Within two years F.A.Jones urgently required fresh capital, and late in 1873 he set about promoting yet another joint stock company with new investors: the initial annual watch production was to be 10,000 units, enough to enable the company to make profits. A new factory building was commissioned, whilst problems with the supposedly inexpensive hydro-power to be supplied by J.H.Moser were being slowly sorted out. The economic scene had been shaken by the 1873 stock market and banks crashes in Vienna; America (his only planned market) was not taking the anticipated number of watches that Jones forecast in his financial prospectus, and the factory site and construction costs had been wildly underestimated. His co-directors gradually lost confidence in his managerial abilities, and in December 1875, just before the dawn of the age of the wristwatch, the International Watch Company was put into the hands of a receiver.

The special relationship with the watch industry in America was not, however, yet at an end. The company was bought from the receiver by a local banking consortium in order to save it from falling into foreign hands (still a feature of business life in Switzerland today), and this group promptly appointed another American to run it: Frederic Frank Seeland, who had worked with the American Watch Co., in Waltham, Massachusetts, and in London, re-established the factory in October 1876; but he spoke neither German nor French, and was incompetent. In August 1879 Seeland and his family suddenly vanished from Switzerland; an immediate investigation into the company's affairs discredited the modest profits of the two previous years and revealed dramatic stock and work-in-progress overvaluations. In November 1879 bankruptcy proceedings were opened for a second time. The American connection was finally ended; Florentine Ariosto Jones's brave dream was unfulfilled.

The second of the three chapters in the story of the International Watch Company is decisively headed 'The Rauschenbach Family', and once again J.H.Moser and the Rhine harnessed for his hydro-power play their central part. Moser had sold buildings and land in Schaffhausen on the Rhine in 1872 to Johannes Rauschenbach-Vogel (1815-1881), a successful engineer, engine manufacturer, industrialist and entrepreneur; the bankers had put him on the board of the International Watch Company after the first bankruptcy, and at the second he was left the main creditor. It was agreed that he should acquire the entire business to try and earn dividends for the other creditors, but a year later he died. His son and successor, Johannes Rauschenbach-Schenk (1856-1905), had the misfortune to go slowly blind during his short life, and he greatly relied on the abilities of Urs Haenggi, a thoroughly trained watchmaker and sound businessman who joined the company in 1883 and stayed with it for the rest of his life. He put the company firstly on to an even keel and on the road to successes which matched its name. One of them was the world's first quantity production of a digital pocket watch (Pallweber, 1884/5). Almost unbelievably, an American company once again knocked on the factory doors in Schaffhausen at the beginning of the 1890s: the Non-Magnetic Watch Company proposed a merger. Haenggi prevented his inexperienced and unqualified chairman from agreeing to this, and, as it turned out, the American company went bankrupt a few years later, creating financial problems for three major contemporary Swiss watch manufacturers, Aebi (in Bienne), Agassiz (St Imier) and Badollet (Geneva).
Electricity replaced pure water power in the factory in 1895, and production facilities were constantly being updated by Haenggi and a new, very talented, technician, Johann Vogel. By the turn of the century the 12.5 ligne calibers 63 and 64 existed, and the International Watch Company stood ready to supply the new market for wristwatches. During the First World War the company produced severely practical watches for the wrists of officers who needed synchronization and luminous dials.

It is at around this time that Jung's links with the concern began. The second daughter of Johannes Rauschenbach-Schenk, who died in 1905, had married Ernst Jakob Homberger (1869-1955), a Schaffhausen industrialist, two years previously, and in July 1905 he was awarded sole powers of attorney to act for members of the family; they naturally included the eldest daughter and her husband - Dr and Mrs C.G.Jung. Jung was practicing in Zurich as a psychiatrist in the years before the war, and was doubtless very glad of the augmentation to the family's income by way of dividends received. Indeed he wrote several times to Haenggi and Vogel saying so: 'Gentlemen', he wrote on February 8, 1911, 'Permit me on behalf of my wife and myself to thank you both for the encouraging results of the past financial year and for your competent and successful management. Yours respectively and obediently Dr C.G.Jung.'

E.J.Homberger's eldest son Hans Ernst Homberger (1908-1986) became, by inheritance, the last private owner of the International Watch Company in 1955; when the quartz revolution arrived in the early 1970s the company was already looking to different markets with new designs (some by Ferdinand Porsche), slimming overheads, advertising in export markets, and keeping in close touch with their bankers. The struggle proved too much, however, and in 1978 the company passed into the control of the West German VDO Adolf Schindling Ltd; a large conglomerate of watch manufacturers was to be created and floated off as a separate company, but finally only Jaeger-LeCoultre became a sister company.

This chronicle of the many financial vicissitudes of the International Watch Company serves to underline the fact that there has to be profit in the maintenance of traditional ways - 'yes, but will it sell' has to be the refrain. And now to some wristwatches. In 1884/85, the company began manufacturing, under licence from Joseph Pallweber of Salzburg, the first-ever series of pocket watches with digital time indications - hours on top, minutes below: a true first which later reached their wristwatches. The next classic came much later on, in 1940: it was the Fliegerchronograph or pilot's watch, with a large blackened dial, bold luminous sans-serif Arabic numerals, hour and minute hands and a sweep second hand. The movement was protected from the influence of magnetic fields by an inner case of 'soft iron'; the extra long strap meant it could be strapped over a flying suit. In 1989 the International Watch Company launched the Aviator's Chronograph, which is said to feature the world's smallest chronograph movement for an analog display with a quick adjust device. This new version is stainless steel as before, has a 60 second indicator, with one quarter of a second accuracy, a minute indicator up to 30 minutes and an hour indicator up to 12 hours; its 233 parts are assembled by hand.
The Ingenieur range came in 1946 with a patented movement with two automatic constructions with click mechanism, limited rotor movement and an automatic winding mechanism. 1969 saw the introduction of the extremely collectable Da Vinci wristwatch, in an 18 carat yellow gold case, containing the company's first-ever quartz movement: its characteristics are the 'continuous' progress of the sweep second hand and the slight but audible 'whistling' sound of the tuning fork watches. The Compass watch of 1978 was the first to be designed by Ferdinand Porsche, of car fame, with moonphase, baton numerals and date display; the whole can be used as a prismatic compass. A year later the Titanchronograph appeared, again designed by Porsche; titanium was used for the case and bracelet for the first time. Today the flagship model is again an automatic Da Vinci chronograph (1986; about $14,000), with perpetual calendar and moonphase: unique features are that all display corrections can be made with the winding crown, and that it will run until the year 2499 (with adjustments to be made at a watchmaker's in the years 2100 and 2200).
JAEGER-LECOULTRE
Stainless steel case, scratch resistant sapphire crystal, ultra-thin movement, integrated alarm - such phrases are scattered throughout the watchmaker's promotional literature, and trip lightly off the tongues of international sales representatives. So familiar are they that one takes for granted the practical advantages of these inventions, and forgets to inquire, who actually invented them?

Jaeger-LeCoultre, of course: one company that has never been satisfied with resting at the limits of the possible. The smallest mechanical movement in the world, the smallest quartz movement, the smallest analog chronograph movement - they all belong to Jaeger-LeCoultre. This company has an extraordinary record for research and invention that has benefited the horological industry as a whole and given a special resonance to the phrase 'Swiss made'.

Other companies have reason to be grateful for these inventions. Jaeger-LeCoultre is, quite literally, the driving force behind their own success. In the early 1900s, Jaeger-LeCoultre manufactured parts for Patek Philippe, Cartier and Omega, and today it supplies raw movements to leading names in the industry: Audemars Piguet, Chopard, Piaget, Vacheron Constantin, and its own sister company IWC.

When crowned heads, leading statesmen and other emissaries visit Switzerland, the gift presented by the Swiss government, as the pick of the nation's artistic and technological victories, is a Jaeger-LeCoultre Atmos Clock. Queen Elizabeth II, Winston Churchill, J.F.Kennedy, General de Gaulle, Haile Selassie, Ronald Reagan and Pope John Paul II all received one. This 'almost perpetual motion' clock is driven by thin air. Impossible? No such word in the Jaeger-LeCoultre vocabulary. Temperature changes of as little as 1°C cause a very volatile gas in an hermetically-sealed capsule to expand and contract, and the motion of the capsule is sufficient constantly to wind up the mainspring. The Atmos, with its very special low-friction movement, has a working span of at least 600 years, although atmospheric pollution necessitates a cleaning every 25-30 years.
At present, wristwatch movements require 100 times more energy than the Atmos to function - and, as environmentalists know, to manufacture even a standard battery requires 50 times more energy than the battery itself gives back. With the focus on energy saving and renewable sources, perhaps the Atmos technology will eventually be transferred to the wrist. Impossibilities have always been the raw material of Jaeger-LeCoultre's inventions.

They obsessed Antoine LeCoultre, who founded the firm in 1833. The date makes Jaeger-LeCoultre one of the oldest of the surviving Swiss watchmakers, and even today, when visitors arrive at Le Sentier in the Vallée de Joux and ask for 'the factory', they are automatically directed to Jaeger-LeCoultre. The large, present-day manufactory stands cheek-by-jowl with the small workshop which Antoine LeCoultre set up.
In 1833, his company was known simply as LeCoultre. It was more than 90 years before Antoine's grandson, David LeCoultre, joined forces with the Alsatian watchmaker Edmund Jaeger, and only after 1937 did all their watches bear the fine Swiss brandname. For nearly a century, the LeCoultre expertise remained at the service of other watchmakers in the Vallée de Joux.

Antoine LeCoultre invented his own machinery and tools to produce the top quality, high precision movements and parts that he supplied to other makers. Special milling machines were designed to cut wheels and pinions. But the invention which revolutionized the entire industry was LeCoultre's 'millionometer', the first instrument which was capable of measuring accurately to one thousandth of a millimeter. The benefits for precision manufacture were obvious, and this exceptional instrument caused the metric system to be adopted as the official measure in the Swiss watch industry.

Antoine won a gold medal for his inventions at the 1851 World Exhibition in London, and from 1847 to 1910 Patel Philippe selected LeCoultre components for his own watches. During these decades, pioneering technology resulted in the first watch with a crown instead of a key to wind the mechanism (1860), the first minute and quarter repetition movements (1870), and in 1903 the world's flattest movements, a mere 1.38mm thick. This ground-breaking invention led to extra-flat chronographs and a super slim minute repeater wristwatch (3.2mm movement), launched in 1906. A self-perpetuating obsession with miniaturization has gripped the wristwatch industry ever since.

It was not until 1925 that LeCoultre merged with Edmund Jaeger. Technical facilities were then expanded, and the potential to manufacture a complete, autonomous 'Jaeger-LeCoultre' watch in-house existed for the first time. Inventions swiftly followed: in 1926 the first stainless steel case, and the duoplan movement (allowing a large balance for better time-keeping), and in 1929, scratch-resistant sapphire crystal and the 2 Ligne - a very special watch that had a success out of all proportion to its size. The 2 Ligne was, and still is, the smallest mechanical watch in the world. The 74 parts of its miniature movement are packed into a tiny space 3.4mm x 4.85mm x 14mm and, together with the dial, weigh less than one gram.

This diminutive masterpiece, which could be fixed as discreetly as a tiny clasp into a bracelet of pearls or diamonds, was well suited to the era of luxury liners and Hollywood glamour. Today, about 30 of these unique watches are produced every year, and the model has the royal seal of approval: Queen Elizabeth II owns one (white gold, with a diamond-encrusted case and band) and she wore it for her Coronation in 1953.
And what of the curious name? A 'ligne' is a unit of measurement (2.256mm) used to indicate the size of a movement. 2 ligne is thus the smallest ever made. Or as Jaeger-LeCoultre puts it: '…an object of exquisite taste, of great class, which exceeds the genius of its creator to such an extent…that he was unable to find a name for it'.

The fame of this watch has perhaps only been eclipsed by the Reverso, Jaeger-LeCoultre's rotating sports watch, which made its debut in 1931. The Reverso is now one of the company's bestsellers, and is one of several successfully relaunched classics. Both the 2 Ligne and the Reverso were certainly fashion novelties in their day, though the distinction between 'fashionable' and 'classic' hardly applies to Jaeger-LeCoultre models; the company has a knack of sidestepping transient or capricious design ideas.
The Reverso was tailored to suite the sportsman of the between-the-wars era, with a stainless steel case that pivots 180°, so that the dial and crystal can be turned face down; thus protected, it was a shockproof and corrosion-resistant watch, designed for the ski slope, the tennis court and the polo pitch. The distinctive rectangular dial and case tooled with parallel lines typify Art Deco elegance. When shut, the watch doubles as a piece of jewelry. In the 1930s, the case was often personalized with the owner's crest or coat of arms, and can still be engraved according to the customer's wishes.

During the Second World War the Reverso went out of production, but it was later rescued from obscurity by an Italian dealer, who discovered a handful of old, empty cases in a drawer at the Jaeger-LeCoultre factory. Fitted out with a new caliber, they immediately found purchasers back in Italy. The Swiss makers responded and in 1979 Jaeger-LeCoultre relaunched its own bestseller.

Today, Reversos account for some 2,500 of the 12,000 complete watches that leave the Jaeger-LeCoultre factory each year. This watch is entirely crafted in-house, and is considered to be the factory's most perfect example of technological and esthetic harmony, making it an essential item in any collection of classics. The new Reversos come in 18 carat gold or steel, with leather straps or bracelets and with or without diamonds. Coloured dials, with leather straps stained to match, are also available. The dial is still defiantly Art Deco in style, but the quartz technology inside is modern (although a few mechanical models are also available). Since 1987, the Reverso has become water-resistant and there are now versions with a moonphase indication. A special two-tone steel and gold Intergrated Reverso with an articulated gold bracelet was launched in 1983, to celebrate Jaeger-LeCoultre's 150th anniversary.

The 2 Ligne and Reverso did not exhaust Jaeger-LeCoultre's creative ingenuity, and world firsts kept coming. In 1953 the 'Futurematic' was born - the first fully automatic wristwatch, which dispensed altogether with a winding mechanism. If the watch stopped, a flick of the wrist was sufficient to get it going. In 1956 came the first automatic wristwatch with an integrated alarm. Slimming records were broken with an automatic movement 2.35mm thick in 1967, and the world's smallest ever quartz movement, 1.8mm thick and 11.7mm across, in 1982.

Somehow Jaeger-LeCoultre never makes its earlier efforts redundant by new inventions. This is proven by the successful reintroduction of old models like the Memovox of 1951 and the rectangular Phases of the Moon watch of 1940. Both of these have recently been reproduced in limited editions, the moonphase to mark Jaeger-LeCoultre's 150th anniversary in 1983, and the Memovox to celebrate its own 35th birthday in 1986.
The Jaeger-LeCoultre archives carefully preserve the plans and ébauches needed to recreate these mature and complicated masterpieces, and collectors have to be swift off the mark. Although every single Jaeger-LeCoultre watch has the prestige of an individual number, there is special cachet attached to limited editions.
Phases of the Moon retains the distinctive 18 carat gold rectangular case which, in 1940, was taking its cue from the shape of the popular Reverso. It has day and month indications and a subsidiary moonphase dial. 600 of these watches exist, each stamped with a laurel wreath and the date of the company's anniversary.
There are even fewer owners of the Memovox Jubilee. 350 pieces were made, honouring the Memovox's traditional style with two crowns, one to set the time and the other to set and wind the alarm. It is now the only wristwatch to combine an automatic movement with a mechanical alarm. In 1951, the Memovox was one of the very earliest alarm watches, and collectors may recall its signature tune: the distinctive, mechanical 20-second 'buzz' emitted when the crown was pushed in to wind the alarm.; The Memovox Jubilee is water-resistant and comes in 18 carat gold or gold and steel with a champagne, gray or ivory-coated dial.
The success of Jaeger-LeCoultre's old models is matched by the new lines. After the Reverso, the current favourite is Albatross, dubbed the 'genuine factory product' since every single part of the watch is manufactured and assembled in-house. And that includes each of the 150 links, in 14 different sizes, which make up the unique and anatomically-contoured bracelet. Naturally this bracelet, introduced in 1986 for the Albatross II, is patented. The other design signature of the Albatross is its subtly shaped hexagonal dial which comes in three sizes, with or without diamonds. A 1983 Jubilee model to look out for is the titanium-clad Blue Albatross. This gun-metal blue and gold water-resistant watch would be at home, like its namesake, in the Pacific and southern oceans.

Two other modern classics should be mentioned: the Gaia, with a crown and hoop-shaped lug at 12 o'clock which transform the case into a 'stopwatch', and the Lyre, which is Jaeger-LeCoultre's no. 3 bestseller. The Lyre, so-called because the serpentine profile of the dial and integrated lugs resembles the curved horns of the archaic musical instrument, comes with baton or Roman numerals and with optional date and moonphase indications. The most expensive version is the ladies' model Lyre, with 83 diamonds on an 18 carat gold case.
For many, the classical simplicity of the Lyre epitomizes the Jaeger-LeCoultre style. But no company can afford to dismiss clear market trends, and at present these are toward increasingly complex technical watches with numerous indications, calibrated for sporting and executive lifestyles. 1987 saw the launch of Jaeger-LeCoultre's Odysseus Perpetual Calender, incorporating and ultra-slim automatic movement programed until the year 2100 (no. 166.740.803). At a glance, wearers can read the time, date, day and month, as well as the year, decade and phase of the moon. Odysseus's memory is probably a little more sophisticated than its owners': the watch will never forget whether there are 28, 30 or 31 days in a month, or a Leap year. By Monday, March 1, 2100, owners should have booked an appointment with a watchmaker to adjust the one-day discrepancy which will have accumulated as a result of the Gregorian Calendar.

In 1988, the Odysseus line was extended with chronographs incorporating another world first for Jaeger-LeCoultre: the smallest ever analog chronograph movement. This remarkable movement combines quartz technology with mechanical components, and took over three years to develop. Only 23.2mm across, and 3.7mm thick, it is one third of the size of a conventional mechanical chronograph and 40 per cent smaller than the smallest quartz chronograph. That has meant a new generation of elegant, slimline chronographs, including one for the ladies a mere 30mm in diameter.

Odysseus chronographs have 18 carat yellow gold cases with distinctive pink gold 'ribs' clasping the bezel. There is also an alluring dusky version in tantalum - a material with the shimmer of black pearl. The functions are simple to operate with two push buttons, all models are water-resistant, and there is an in-built safeguard against unpopular trans-continental telephone calls: when you travel abroad, and particularly when you cross the international date line, you can set the chronograph dials to keep the time of the country you have left behind.

The new JLC 630 chronograph movement is now built into selected models of Jaeger-LeCoultre's technical triad - Odysseus, Kryos and Hera, which are all available in quartz, automatic/mechanical and chronograph versions. The Kryos is essentially a masculine chronograph, with a chubby, tire-like bezel notched from 0-60. This can be set to perform a countdown before races, for example, or to enable divers to check the minutes left before their ascent. Kryos comes in 18 carat gold, steel or two-tone, and with a gold, steel or untanned leather bracelet.

Hera, by contrast, has as much appeal for sporting women as for men - not least because Hera was the Greek goddess and protectress of women who spent her days plotting savage revenge on the many lovers of her faithless husband, Zeus. The top of the range is the JLC 630 chronograph - but all models share Hera's special feature: a gold bezel graduated to give you your pulse rate per minute (count 30 heartbeats, starting with the second hand at 12 o'clock). This could be a life-saver, particularly in a high impact aerobics class, where its wearer would not only be fit but both elegant and time-wise.
LONGINES
In 1927 Charles Lindbergh, the famous aviator, completed his conquest of the Atlantic in an historic flight lasting 33 hours and 39 minutes. During those long lonely hours, he dreamed of a timepiece for aviators, a wondrous device that would give the time in degrees of the arc and make it easier to read the longitude. What a boon for pilots such a watch would be. Lindbergh himself sketched the design which fired the enthusiasm of J.-P.V.Heinmüller, Longines' American director who, fortuitously, was also a pilot with a passion for aeronautics. Was it possible to make such a watch and could Longines, renowned as a timekeeper of sports events even then, do it? They could - and did. Lindbergh wrote personally to Heinmüller expressing his appreciation, declaring it would save 'seconds in obtaining a position'. From 1932 onwards, Longines' Lindbergh Hour Angle watch rendered great service to a whole generation of pilots in an age when modern navigational aids such as radio, radar and satellite were unheard of. But then, Longines have always made watches for special people and this is the basis of their worldwide reputation.

Longines' history goes back to 1832 when a young merchant, Auguste Agassiz, came to live in the watchmaking district of St Imier in Switzerland. He set up as an assembler of watches, farming out components to different workers, many of whom were craftsmen working from home. They finished the watches which were then sold through this company, Agassiz & Cie. This traditional method of watchmaking was profitable and worked well enough for a couple of decades. In 1854, however, the ailing Agassiz handed over the responsibility of his business to Ernest Francillon, his youthful nephew. Ernest quickly realized that quality could never be assured while all the products were finished by different craftsmen of varying skills, and were practically never identical. Obsessed by the idea of making all his watches under one roof and taking complete responsibility for their quality, he built a factory at St Imier in a place called Les Longines (Long Meadows). Longines' early success owed much to the pioneering spirit of Francillon who was determined to push back the frontiers of what was technically possible.

Early on, Longines started making chronographs; the first came out of the factory in 1879. In 1912 the company met a new challenge by inventing the first automatic timekeeping device - the wire-cutting system, inaugurated in Basle at the Federal gymnastics meeting. Human error in timekeeping was eliminated as the athlete at the start of a race broke a tape supporting a weight which, in falling, caused a contact by cable with a chronograph at the finish. When the contestant crossed the finishing line, he cut a second tape which worked on the same principle. Bearing in mind that the reflexes of a good timekeeper, operating a chronograph manually, can vary between plus or minus 1/10th of a second, it is clear how this revolutionized the precision timing of sporting events such as the Olympic Games and Formula 1 motor racing, its name familiar to television viewers all over the world. What better recommendation for a timepiece can there be?

Always in the forefront of new technology, Longines began making wristwatches as early as 1910. Its first men's wristwatch with a lid and small second hand achieved popularity in tragic circumstances - in the trenches of the First World War. Longines continued to make wristwatches of the utmost precision until the quartz revolution. Unpretentious and supremely functional, these early wristwatches have a timeless dignity and class.

Not surprisingly, considering the firm's inventive capabilities, Longines were responsible for the world's first quartz cybernetic watch in 1969. This was a considerable feat at the time when the module did not even have an integrated circuit; yet the quartz corrected the rate of a vibrating movement, achieving a degree of accuracy in time-keeping that had never before been reached by a watch of this size. Three years later in 1972 Longines launched its LCD (liquid crystal display) at the Basle Watch Fair, a quartz watch with crystal display developed with Ebauches SA and Texas Instruments which enables the hours, minutes, seconds and date to be permanently displayed.

Many of Longines' watch models are designed for the specialist. Its Conquest VHP (Very High Precision) is the world's most advanced wristwatch with an accuracy of about one minute in five years - five to ten times the accuracy of common quartz watches. This watch incorporates a new development, the thermo-compensated quartz movement, a clever combination of circuits that defeats the principal enemy of quartz watch accuracy - temperature changes. A distinctive timepiece in the sporty style popular in the late 1980s, it is characterized by 12 notches surrounding the dial, and a bracelet with alternating bands of different metals. It is available in various combinations such as titanium and gold, steel and gold, gold, and with a diamond-set bezel and bracelet. Moreover, it is also water-resistant. This is clearly a watch for the individual who values precision above all.

With the specialist in mind, Longines has developed this watch even further. The Conquest GMT, for example, has a rotating bezel and a 24-hour hand and can therefore display local time as well as that in another time zone. For the gambler, the Conquest Las Vegas is a must. On the reverse side of the watch is a mini gaming table. The Conquest 1000 Oe is designed for people whose profession brings them into frequent contact with the powerful magnetic fields. Longines rightly reckoned that there were enough engineers, technicians and radiologists to constitute a market for this antimagnetic watch. A normal quartz watch easily withstands the magnetic fields generated by everyday objects like television sets or electric shavers, but technicians and scientists are often exposed to far greater magnetic fields. Shielding the VHP movement of the Conquest 1000 Oe against magnetic flux are two shells of pure iron which deter the magnetic fields. This watch was subjected to intense magnetic fields in the laboratory and only stopped when the magnetic field exceeded 1000 Oe - although, when worn on the wrist, a watch rarely undergoes such exposure.

Longines' Conquest Quartz Chronograph is possibly the ultimate in sports watches. Obviously invaluable to the serious athlete or motor-racing driver, it can also be used by the jogger or anyone who wants to time an egg perfectly. As a watch pure and simple, it displays the hour, minute, second (small seconds hand) and date. Time zone adjustments can be made by moving the hour hand so there is no interference with the setting of the minute and seconds hands. As a chronograph, it records hour, minute, second and 1/100th second for periods of up to 12 hours; there are 30-minute and 12-hour counters. In addition up to 99 results can be stored in the watch's electronic memory of which the first ten are individually stored and can be called up one by one.

Longines' specialist watches exemplify the company's technical inventiveness but as well as these Longines produce a diverse range of precision wristwatches for the ordinary person who wants something 'individual'. Les Grandes Classiques are exactly what their name suggests - uncluttered, classic designs that will still look good in 50 years' time. The Charleston range includes replicas of Longines watches made in the 1920s and obviously reflects the popular nostalgic trend in watch styles. By contrast, the Rodolphe watches, launched in 1987, are 'designer' watches, aimed at affluent fashion-conscious young people. Named after its young stylist, this watch, in Longines' own words, is 'round, smooth and polished', and has been remarkably successful with a new generation of buyers worldwide.

Collection Mode deliberately follows changing fashion trends in haute couture and ready-to-wear clothes. These are youthful and stylish 'accessory' watches, complementary and rather understated in design. Perennial favourites among connoisseurs, however, are the Planetarium and the Complication. The Complication, which shows the phases and age of the moon, month, season, equinox, solstice and the signs of the zodiac, is indubitably a masterpiece, the ultimate of the traditional watchmaker's art. Its complicated movement, which is difficult and expensive to produce, was perfected at the turn of the century and this is one of the few watches with a mechanical movement that Longines makes. This watch perhaps sums up Longines' ethos, in which traditional craftsmanship and precision constantly strive to meet the challenges and needs of the 20th century.
MIDO
The name 'Mido' is practically synonymous with 'waterproof'. Since 1978 the company has focused exclusively on the production of water-resistant watches - a clever marketing policy which has enabled Mido to target the increasing number of water sportsmen, leisure-seekers and holidaymakers heading for long-haul destinations. The Mido wristwatch has found its niche as the perfect companion for windsurfing and scuba-diving executives. Nautical references on the watches themselves reflect this theme; a rope-motif adorns the bezel of the Cable watch, and an echo of Art Deco elegance can be found in the chevrons or stylized waves on the dial of popular Ocean Star models.

There is a history behind the outward-bound image of the Mido man and his timepiece. In 1934 the company launched a watch to brave the elements - the Mido Multifort; it became an instant bestseller. The first self-winding, water resistant, shock-proof and non-magnetizable wristwatch, it was designed to withstand arctic or equatorial temperatures, tropical humidity, and every imaginable natural or man-made behavioral extreme. Anecdotes from satisfied customers helped create a Multifort mythology. This was the watch that an icecream seller in Sãn Paulo plunged into icecream as a promotional stunt; that a gaucho strapped to the foot of his cow; that Monsieur le Comte S.B., a burly explorer, dragged through desert sandstorms and so on and so on.
The Mulitfort was also a favourite with Second World War heroes. It accompanied one American pilot on 68 air raids. When he was finally hit in the wrist by a bullet the glass protecting the dial shattered - but the movement kept ticking! Apocryphal or otherwise, the anecdotes testify, at least, to the international market that Mido commanded from its early years. By 1947, the Multifort was selling in 65 different countries, and in 1952 the Superautomatic model was promoted in advertisements designed by Salvador Dali (who had the right apocalyptic approach for the task).

Mido rightly rests on a reputation for design expertise, technical innovation, and above all, practicality and durability. When Georges Schaeren founded the firm in 1918, he made it company policy to carry out market research and establish the precise, practical requirements of clients before any watch went into production. His directors set out from the offices at Bienne, at the heart of the Swiss watch-making trade, and built up a worldwide network of personal contacts with wholesalers, retailers and clients.

Mido has continued to expand, and is still based in Bienne, though new factories were built in 1947 and 1963, and in 1972 the firm joined forces with ASUAG, Switzerland's large watch-making concern. This ensured Mido a position at the cutting edge of technological developments, and, together with the decision to promote water resistant watches, has consolidated its position in the market place.

After more than 70 years of trading, Mido has moved on from the fashion-conscious timepieces of its earlier years to haute couture: a timeless, refined and understated look which characterizes the entire output. The easy legibility of the classic Mido face with elegant baton numerals, uncluttered by subsidiary dials and hands, is practically a formula - repeated with the subtlest of variations, on the Cable, Baroncelli and Commander watches, and other models in the leading Ocean Star series.

Early watches from the 1920s and 1930s, which perhaps show a greater variety of invention, are also keenly collected. During this era, Mido created baguette wristwatches encrusted with emeralds for the post-war female flapper, and pocket and pendant watches - some disguised as aeroplanes and footballs - reflecting the sporting life of the jazz age. The premier example is the Bugatti Mido, a wristwatch in the shape of a car's radiator which was created in 1930 for L'Associazione Automobilistica Knac. Early in January 1989, this piece fetched 44,500 DM at auction in Frankfurt. The Bugatti Mido was the first in a series of radiator wristwatches for motoring enthusiasts which are now classic collectors' items for the sportsman-horologist. The dial has chic Art Deco numerals and carries the Bugatti logo above 12 o'clock. Over the logo is the crown, cleverly placed to reinforce the radiator motif.

It was during the 1920s that Mido began the search for a watch to 'conquer the exigencies of modern life', resistant to shock, water, dust, magnetism, temperature fluctuation, perfume, oil and other chemicals. The Mido Multifort, produced in numerous models from 1934 on, was just the first of many breakthroughs which established the firm's technical reputation. In 1935, Mido launched an automatic wristwatch (not the first, but certainly one of the most reliable of early automatics). In 1936 came the Mido Permadur, a watch with an unbreakable mainspring, and in 1934 the invention of the Powerwind system for automatic watches, which coupled simpler construction with greater power reserve.

Mido's flagship invention, however, and the one which still dominates its image and advertising, was the Aquadura water-resistant system. Technical enthusiasts will know that the winder, or crown opening, is the Achilles heel of the watertight watchcase. Mido stole a secret from the wine trade to solve this problem. Bottles of wine are laid horizontally to keep the cork moist. As it is organic material, this insures that it remains elastic and expands to plug the neck of the bottle, keeping the system airtight. Similarly, a specially shaped and lubricated piece of cork was used to plug the crown tube of the watch, protecting the movement inside from water penetration.

Mido's Ocean star series, fitted with this revolutionary Aquadura system, was launched in 1959. Over the years, the popular collection has been constantly enlarged, and discerning wearers have noted a progressive refinement of detail. One watch to look out for is the Ocean Star No. 1, first launched in 1981 when Mido signed up Bjorn Borg, fresh from his Wimbledon triumphs, as its promotional ambassador.

The No. 1 models share the quartz ETA movement, Aquadura sytem, steel case and sapphire crystal glasses in common with most Mido watches. But the stylized 'waves' cut into the solid steel bracelet, set off against the simple rectangular dial, give a special fillip to the desgign (models 156 8712 for gentlemen and 153 7712 for ladies). The contrast of gold, navy and steel gray, and of matt and polished surfaces, is very striking. A novel feature, when first launched, was the seamless sapphire crystal covering the case. Detail on the plain dial is pared down to the bare essentials - not necessarily including even the baton numerals - making the No. 1 series the acme of elegant understatement, even by Mido's standards.

Another classic for collectors is the beautifully crafted Cable watch (1987), of which only 1000 were made. An anchor replaces the baton numeral at 12 o'clock, and a delicate rope motif decorates the bezel. For those who like the official seal of approval, the Mido Commander, another limited series, won first prize at the Swiss Watch Styling Trophy for automatic watches in 1984, underscoring Mido's combination of craftsmanship and esthetic finesse.

Mido is not totally exclusive, or high-priced, in its orientation, however. To service the young, fashion-conscious, cocktail-shaking sector of the market, Mido launched the Swing Line in 1986, creating a sophisticated and non-plastic answer to the ubiquitous Swatch. This series will not have rarity value, but Swing Line is already a minor classic of modern functionalism.
MOVADO
Movado, a company whose name means 'always in motion' in Esperanto, began its life in 1881 in a small workshop at La Chaux-de-Fonds, Switzerland. Talented watchmaker Achille Ditesheim and his team of six employees made every watch by hand - a necessarily slow and expensive process. By 1890 Achille's two brothers, Leopold and Isidore, had joined him as partners and LAI Ditesheim, as it then was called, employed 30 people. The aims of the three brothers remain motivating factors in the company today; they wanted to concentrate on fine watches that would achieve an international reputation for excellence.

Recognition of their efforts followed, and in 1899 the company was awarded six first-class official rating certificates and 16 refining certificates by the Neuchâtel Cantonal Observatory. A prestigious silver medal from the Universal Exhibition in Paris followed in 1900. Encouraged and inspired by their early success LAI Ditesheim began to concentrate upon modernizing production methods. But technical expertise was not enough - the three brothers were equally concerned about good design.

They consulted artists, and set up a research department and drawing office as well as building a brand-new factory filled with the most up-to-date machinery they could find. Fresh capital was injected by yet another Ditesheim brother, Leopold's twin, Isaac, who was an engraver by profession.

The year 1905 represented a crucial turning-point for Movado, for it was then that the company chose this brand name, its 'hand' symbol, and won a gold medal and grand diploma of excellence at the Universal Exhibition in Liège. During the next nine years the firm went from strength to strength, and although this rapid progress was temporarily halted by the outbreak of the First World War, it afterwards continued apace. Indeed, Movado manufactured special military watches known as the Soldier's Watch, which were very popular at the time.
Movado was the first to manufacture 8½" and 5½" jeweled lever movements mechanically - these improved the accuracy of wristwatches, which were still a fairly controversial item. They won the Grand Prix at the Universal Exhibition in Brussels, and by 1910 were represented in Paris, Rome, Brussel and Rio de Janeiro.
The futuristic Polyplan wristwatch, launched in 1912, was another major achievement. Machines were used to make a movement with a profiled middle, which have mobile wheels and a second hand. Polyplan's revolutionary curved case fitted the contours of the wrist; these watches are now highly sought-after at auctions. Both Curviplan (1931) and Novoplan (1934) represent later refinements of this early design success.
Another Movado invention, the Ermeto (1926), is equally prized by collectors. The case is fitted with a device which allows the watch to wind itself automatically, as well as protecting the delicate mechanism from shocks, and temperature and pressure variations. These functions were certainly put to the test when Piccard and Cosyns took an Ermeto watch with them on their ascents into the stratosphere in the 1930s.

During this era American designer Nathan George Horwitt was exploring various ways to create an uncluttered watch face. These early experiments eventually led to the creation of the famous Museum Watch in 1947. His initial efforts resulted in what was probably the first digital watch, with a number for the hour and minute. But, Horwitt says, '…the thing looked like a scoreboard.' He continues, 'It was in the right direction, definitely more direct and faster to read…though unfamiliar and perhaps less esthetic… There is a geometry (worth preserving) in the old-fashioned watch-face. It's been part of the experience since the sun-dial. That familiar space-time sequence is like recognizing high noon by seeing the sun directly overhead. We really do not know 'time' as a number sequence.'

The Museum Watch design is a stunning visual representation of these ideas. A single gold dot at twelve o'clock suggests the sun at its zenith, high noon. The moving hands, also gold, are set against a completely plain black face framed by a gold rim. Art and design experts were singularly impressed by Horwitt's outstanding achievement.

'I believe your design for the face of a watch is the only really original and beautiful design that I have ever seen. It places the element of design on an esthetic basic parallel to that of a painter's work,' wrote Edward Steichen, Director of the Department of Photography in New York's Museum of Modern Art. The famous American illustrator Norman Rockwell reacted in a more down-to-earth way, 'It is so damn original that I've never seen anything like it before. It is such a swell, modern simplified design.'

Yet between 1956 and 1960 Horwitt unsuccessfully approached 13 watch companies with this design. In 1960 the Museum of Modern Art selected the watch face for its Design Collection, the first time a watch had ever been included as an example of modern design. By 1961, Movado had acquired the design - registering it under the name Museum Watch - and began to manufacture it. The present Museum Watch is, according to Horwitt, closer to his original design concept than the models displayed in the Museum of Modern Art and the Brooklyn Museum.

'The model displayed…is not the ideal (case) design, but at the time no other was available. It has a curved crystal to give the impression of thinness that unfortunately made for highlights that went in direct opposition to the initial design concept which was to create a completely flat dial and a completely flat face (as in the present Movado Museum Watch).' The original mechanical movement has been replaced with quartz, which has considerably slimmed down the case size: an ageless classic.

Movado's most recent venture into the world of art is equally progressive. This watch is unquestionably a collectors' item for it was made in a limited edition numbering only 250; 50 pieces are being retained by Movado themselves, while 200 went on sale for $18,500 each in the summer of 1988. This timepiece, the Andy Warhol Times/5, was the avant-garde artist's first watch and final work of art before his death in 1987.
How was this unusual project conceived? Andy Warhol was already fascinated by watches, and had a collection numbering around 300. As might be expected, his tastes were eclectic: '…he really got into watches in the mid-1970s. He was very knowledgeable…always looking, shopping…he was a very well-known face in auction houses,' said Vincent Fremont, the executive manager of Andy Warhol's Studio. 'He ran the whole gamut from junky, juvenile watches to very expensive. If he liked anything…he liked more than one of anything. Multiples.'

Warhol was also already connected to Movado through his long friendship with Gerry Grinberg, the chairman of North American Watch Corporation (Movado's parent company). In 1981 Grinberg suggested the idea of a limited-edition art watch, Warhol was enthusiastic - but nothing happened. However, as Fremont pointed out, 'Andy didn't do things by quickly going out…doing something just to put it out there. Sometimes he'd put things away for years…' When Warhol found a string of five watches wired together into a kind of bracelet, he began to see how he could create an exciting design of his own, and discussed the idea with Grinberg.
Warhol then experimented with the shape and decoration of the watchface, rejecting painted designs as unsuitable. He decided that the watch should have five working faces, and that he would use photographs to decorate them. Again, another period of selection and rejection followed.

About six weeks before he died, Warhol showed Grinberg some idiosyncratic shots of New York City and told him that these were the kind of pictures he wanted to use for the watch. His final picture selection and design for the Times/5 was found in an envelope after his death. Perhaps the last word should come from Theresa Morello, who had been making Warhol's photographic prints at the time of his death. 'For a man who loved watches…he thought about and worked on this for a long time…He wanted it to be special…five faces all working. I think he would be very pleased with what came out.'
OMEGA
Some companies have an enviable knack of being in the right place at the right time. At 10.56 pm Houston time, on July 20, 1969, it was Omega that first touched down on the moon. Neil Armstrong's Speedmaster Professional, the watch that timed his moonwalk, is still the official chronograph issued to every NASA astronaut.

It is Omega, too, that splits the seconds when Flo Jo smashes another 100 meter record. Since 1932, Omega has served as official timekeeper at every Olympic Games - an appropriate honour, perhaps, for a company with a Greek name that stands for the summum, or ultimate achievement.

Omega rarely misses an epoch-making event. Its association with grand achievements has attracted clients like Christian Lacroix, the Parisian fashion supreme. What hope, then, for lesser mortals? Recent years, in fact, have seen Omega work hard at placing its five leader lines in the upper middle, rather than the luxury, market for wristwatches. The majority of models in the Art, Symbol, Constellation, Seamaster and Speedmaster series now retail at between $500 and $1,500. Since 1987, this positioning has been backed up by the 'Significant Moments' advertising campaign, adroitly targeting the status conscious purchasing sector.

Any watch enthusiast will probably be familiar with these advertisements, which persuade us that moments of personal triumph are, if not of world-shaking importance, still worthy of an Omega wristwatch. The personal touch seems to have given Omega a clear edge over competitors in terms of brand awareness amongst the public. But any boasts of excellence are hardly idle. They come from a company with over 140 years of watchmaking experience, and an altogether exceptional record in precision chronometry.
Omega's present factory grew from an assembly workshop at La Chaux-de-Fonds, opened in 1848 by Louis Brandt. Here, Brandt manufactured key-wound precision pocket watches in silver cases which found a ready market throughout Europe. In 1877, he formed the Louis Brandt & Fils Company with his eldest son, Louis Paul, and in 1880 Louis Paul and his brother César moved the company to Bienne, where it remains today. There was a plentiful labour supply in Bienne, and the Brandt brothers began to manufacture all the components of their watches in-house. During the 1880s, the first brand names were launched, incorporating a novel cylinder escapement caliber developed in the factory. These names - Jura, Helvetia, Patria, Gurzelen - are an amusing reminder of a more parochial marketing era in the Swiss watch industry.

The company grew fast. Within a decade, it was employing over 600 workers and producing 100,000 watches a year - far more than many Swiss firms produce today. The Brandts reorganized manufacturing methods at their factory, introducing the 'divided assembly system' (like a conveyor belt systems, based on the standardization of parts). Rival makers were quick to follow. The economies of the system meant that quality watches could be produced at a relatively modest price, opening up a vast potential market.

Using the new system, the Brandts launched their famous Omega 19 line caliber in 1894. In 1896, it was awarded a gold medal at the Swiss National Exhibition in Geneva. The name, Omega, was the inspiration of the Brandts' banker, Henri Rieckel, and it was chosen to emphasize the fact that the 19 line caliber represented the ultimate in watchmaking technology.

This watch, accurate and above all affordable, was a huge and a transforming success for the company. Louis Brandt & Frère (the company's name from 1891) became Louis Brandt Frère - Omega Watch Co. in 1903, then Omega, Louis Brandt & Frère in 1947 and simply Omega Ltd in 1982.

This great 'O' (O-mega), last letter of the Greek alphabet and symbol of divinity, has been associated with infallible performance throughout the 20th century. The first Omega wristwatch, with a crown at 9 o'clock, appeared in 1902. In 1917 and 1918, Omega watches were chosen to equip combat units of the British Royal Flying Corps and the American army, and during the Second World War, the British government commissioned water-resistant steel wristwatches for crew members of the Royal Air Force - which led to commercial production of the Omega Seamaster after 1948.

It is hardly surprising that Omega wristwatches have been entrusted with coordinating decisive moments in man's history. Their records in observatory tests are unmatched. In 1963, at the Neuchâtel and Geneva observatories competition, Omega wristwatches beat every precision record in their category - the only time a single company has ever achieved this feat. At about the same time, NASA officials were casting around for a reliable wristwatch to coordinate the maneuvers of astronauts on the Gemini and Apollo space missions. A handful of top quality makes were bought anonymously from a Texas jewelry store. Only Omega's Speedmaster Professional survived the rigorous two-year program of tests.

In 1965, the Speedmaster was confirmed as NASA's official chronograph. Five years later, the wisdom of the choice became clear, when explosions aboard Apollo XIII destroyed the spacecraft's timing instruments. With communications from NASA severed, the astronauts' wristwatches provided the sole - and crucial - link with earth time. To find the correct trajectory for a safe return to earth, the firing of the rocket engines had to be timed to a tenth of a second. The Speedmaster's lifesaving performance won Omega the 'Snoopy Award' - NASA's foremost honour. The watch also played a historic role in synchronizing the East/West rendezvous in space on July 17, 1975, during the Apollo-Soyuz mission: all the Russian and American astronauts, shaking hands on neutral territory, wore Speedmaster Professionals.

First created for sports use in 1956, the Speedmaster Professional is now universally known as the moon watch. For collectors, there is a special solid gold version, which combines the heavy-duty professional appearance of the dial with the allure of precious metal. The 18 carat case also has a transparent back, allowing a glimpse into history. To commemorate Neil Armstrong's touchdown, this version is engraved 'First watch worn on the moon - Apollo XI 1969'. As a symbol of peaceful progress, it should hold a significant place in any collector's cabinet.

The last two decades have seen a succession of technical and esthetic triumphs from the Omega factory. In 1969 came the Omega Dynamic, a distinctive elliptical wristwatch with a novel, streamlined dial and bracelet and hands of contrasting colours. The following year, at Basle, Omega exhibited prototypes of the revolutionary Megaquartz 2400. This watch, launched in 1974, was the first high frequency (2.4MHz) quartz wristwatch, and it has a precision ten times greater than any ordinary quartz model. The caliber 1511 version also holds a unique record as the only wristwatch to qualify in observatory tests as a marine chronometer. Megaquartz 2400 is a handy gadget for frequent fliers: the TSA (time zone and second adjustment) device will change the time zone without disturbing the minutes or seconds precision.

In 1980, Omega pulled its Magic watch out of a hat with the tap of a commercial wand. This super-slim bestseller has been a great success in the fashion market - and small wonder. Within the elegant rectangular case is set a completely transparent dial and inside the dial, two 'floating' gold hands keep time, with no apparent mechanism attached to drive them. For as long as you stare (and resist the temptation to have the watch prized open) it is impossible to see what keeps them moving. A sliver of a watch at 1.48mm thick, there is even a special collector's version of Magic, a mere 1.35mm thick. Those who prefer to double-check the time should probably opt for Omega's dual displays Equinoxe instead. Unveiled in 1981, this was the first reversible wristwatch with analog display on one side and LCD digital on the other as well as chronograph and alarm facilities.

Today, Omega's bestselling line is the Constellation, first introduced in 1952 and redesigned in 1982. There are numerous models, all of them identifiable by the current design signature: four 'claws', which grip the dial at 9 o'clock. Most of the men's models have subsidiary date and day dials and large Roman numerals engraved around the bezel. For ladies, a halo of diamonds around the dial (models C29 and C40) is an elegant alternative. The Constellations come in steel, 18 carat gold or steel and gold mixed, with an integrated bracelet or leather strap. All are water-resistant and selected models (C36, 37 and 38) have the transparent crystal back which is fast becoming a sine qua non for mechanical movements. Investors looking for something exclusive, however, can choose from top of the range models with natural stone dials in onyx, mother of pearl or lapis lazuli (C31, 32 and 33). Predictably, this series for successful executives has worked its way into the American business community, where it is worn as a badge of masculine achievement.

Also successful, but more overtly masculine, is the Seamaster series, targeted as divers and water sportsmen. This chunky, no-nonsense watch is made of titanium, a space-age metal twice as light as steel but equally tough and resistant to scratches and corrosion. The first titanium Seamaster was launched in 1982. It was water-resistant and had a screw-down crown. Recent models incorporate a thermocompensated quartz movement, subsidiary date and day indications, a luminous dial and hands, and glareproof sapphire crystal. The Seamaster Professional (models Sr 36-41) also has a 0-60 minute rotating bezel and is water-resistant to a greater depth. For those who perhaps identify with the image rather than the reality of diving, there is one tiny concession to fashion: the non-professional models also come with diamond chips instead of luminous hour markers.

The high-tech and overtly macho appeal of watches like the Speedmaster and Seamaster has perhaps obscured, or overshadowed, Omega's success in the ladies' and jewelry watch markets. In fact, Omega has won the most prestigious styling awards, through its association with top designers like Gilbert Albert, Luigi Vignando and Andrew Grima. Three Oscars at the Diamonds International Award in 1957, 1963 and 1964 secured Omega full membership of the New York International Diamond Academy - the leading authority of jewelry. The 1970s brought a string of awards including two Geneva City Prizes for LED digital display watches in 1975 and 1976, and several roses at the Golden Rose of Baden Baden for wristwatches by Luigi Vignando. Vignando's Ramses II (1970), Salammbo (1971), Osiris (1977) and Structura (1978) models are classics for collectors of signature jewelry watches combining metals and stones.

Three technological breakthroughs also deserve a mention: in 1977/78 the smallest ladies' quartz movement in the world (caliber 1350) at that time, and the first 'baguette' quartz movement (caliber 1352), which redefined the shapes and designs achievable in the fashion watch market - as the baguette-cut diamond did for Art Deco jewelry in the 1920s; and in 1979, the Memomaster Quartz, the first ladies' multi-memory LCD wristwatch.
In 1987, Omega added the Art and the Symbol series to its leader lines, and both continue the company tradition of fine styling. The Art collection is a limited edition, with a choice of original designs on the reverse of the watch by Max Bill, Richard P. Lohse or Paul Talman. These miniature works of art are very much in the Bridget Riley 'Op Art' spirit, and the geometric style is a clever visual complement to the 'division of time' theme. Segments of colour, arranged in rhythmical patterns, seem to pulsate and rotate - expressing time and motion and echoing the movement of the watch's hands. The colourful backs contrast with the stark black and white dial, which bears only the logo, a date indication and black baton hour and minute hands. Each piece is numbered and signed on the reverse, making this a series for collectors.

Finally, Omega has launched into the metaphysical realm with its Symbol series, based on the Sun and Yin/Yang themes. All these watches have a choice of multi-two-tone or mono-tone dial, and 18 carat gold or two-tone water-resistant case, leather straps or bracelets, scratchproof sapphire crystal and quartz movements.

The distinguishing feature is the dial. On Yin/Yang models, a circle expressing the 'perfect whole' is divided into two equal halves, one dark (the Yin, which stands for the earth and female aspect), the other light (the Yang, which stands for the celestial and male aspect). Naturally the two are interdependent, so each half has a contrasting spot on the other as a reminder. In some models (S 18 and 19) the circle and bezel are incrusted with diamonds. The Sun dial is divided by a disk and radiating lines, which are intended to express the 'concrete' and the 'abstract' respectively.

Whether business, sport, or culture is your major motivation, Omega can now claim a leader line to match your aspirations. There are around 120 models in the Art, Symbol, Seamaster, Speedmaster and Constellation series, and they account for over two-thirds of Omega's sales worldwide. Altogether, some 250 Omega models remain from the 1000 or so available before 1985. This streamlining is a wise strategy in an increasingly tough and competitive market.
PATEK PHILIPPE
What do Queen Victoria, Walt Disney and Albert Einstein have in common? They, along with many other rich and famous people, have all owned a Patek Philippe watch. This company, 150 years old in 1989, is one of the most prestigious watchmakers in the world. Both artistic and technical excellence have been its watchwords since the company began; Patek Philippe never deviates from the highest possible standards.

Antoni Norbert Patek de Prawdzic was born on 12 June 1812 in Piaski, a small town in Poland. As a young man he fought against Russia in 1831 in the Polish revolution. The following year, when Tsar Nicholas I crushed the revolt, he was one of the thousand who fled the country in fear of their lives. He moved to France, working as a typesetter in Cahors and Amiens. Settling in Gevena, he Frenchified his name to Antoine Norbert de Patek, and began studying art with a landscape painter, Alexandre Calame.

Patek became intrigued by watches at some point during this period, and put some together by buying first-class movements from master craftsmen. He commissioned goldsmiths, engravers, enamellers and miniature painters to decorate and make beautiful cases for these movements, and by the age of 27 he was a success. In 1839 Patek entered into two important partnerships: he married Marie Adélaïde Elisabeth Thomasine Dénizart, a French merchant's daughter, and formed a company with François Czapek - Patek, Czapek & Co.
François, who had also been involved with the Polish revolution, had studied watchmaking in Vienna and Prague before going to Geneva. Together with a small staff of five to seven they began to produce about 200 pocket watches per year. Some of these exquisitely crafted watches had repeat striking, and most were richly decorated. The embellishments show characteristically Polish themes: notably, the Madonna of Czestochowa and the Madonna of Ostrobrama are often found represented on the case backs. Each watch is numbered, the number punched into the bottom plate of the movement. On November 21, 1839 Patek and Czapek produced one of the first pocket watches which could be wound and set from the crown. Previously, a key had always been used to wind the mechanism.

But Czapek proved a difficult business partner, and Patek became restless. Then in 1844 he met Jean Adrien Philippe at an important trade exhibition in Paris. Philippe was a French watchmaker's son, and had been fascinated by his father's trade since childhood. After further training with a chronometer maker in Le Havre, and a period in London, he started a small factory in Versailles with the help of a loan from the French government. Of course, he had to repay this loan and needed to be profitable. He worked long and hard to perfect an extra-slim pocket watch with a crown winding mechanism. Rejected by a number of watchmakers, he took his innovation to the Paris Exhibition - where he won a gold medal and met his future business partner. Patek and Czapek had often disagreed with one another, and their association was amicably dissolved. The following year, on May 15, Patek & Co. was founded in Geneva, with Philippe as technical director of the new company.

The Victorian Industrial Revolution was affecting manufacturing of every kind. Watchmaking was no exception to this unstoppable trend, and Philippe set about modernizing production methods. In addition to inventing new machines, he patented his crown winding mechanism in 1845. During the next five years Patek & Co produced 2,618 watches - a notable achievement at a time when many craftsmen watchmakers were out of work.
By 1848 Patek decided to broaden his market, and began to travel widely, although not always willingly. In November 1854, for example, he wrote: 'My friends, the difficulties of the trip are beginning now. When will we be able to sell watches favorably and then wait for the customers at home, instead of having to travel all over the world with our products, incurring high costs and endangering our health?' Patek proved to be a reliable correspondent during these trips, and seemed to enjoy writing, for in 1863 he wrote a book entitled 'The Keyless Pocket Watches, that are wound and set without a key' and became a regular writer on the subject of watches for the Journal de Genève.

Patek Philippe & Co. was officially named in 1851, a move which recognized Philippe's considerable contribution to the firm's fortunes. The new name coincided with great success at the World's Fair in London, where Queen Victoria bought one of their pocket watches. This model hung from an 18 carat gold brooch decorated with 13 diamonds. Its ornate cover is enameled blue, with engraved flowers and diamond roses completing the embellishments on the cover of the gold case. It has ten jewels and, of course, Philippe's distinctive crown winding. Prince Albert chose a gold hunter with quarter-hour repeat striking, crown winding, and chronometer escapement. From now on Patek Philippe & Co. began to produce special watches for every exhibition and trade fair they attended.

We may think that cheap, 'pirate' copies of prestigious brands is a modern phenomenon - but as long ago as 1885 Patek Philippe discovered a forgery: a pocket watch signed Pateck & Cie. Genève. The extra 'c' in Patek gave the game away. A court case resulted, and it was decided that Patek Philippe should be paid the profits on these forgeries - 15,000 francs. The perpetrators of the fraud, Armand Schwob & Frère, were also forbidden to use Patek's name, however it was spelt.

The firm continued to expand. A new headquarters, six stories high, was built, and is still the headquarters today. In the leather-lined showrooms on the ground floor the firm's most expensive watches were displayed, along with all their medals and awards. By 1901, when Lèon de Patek (Antoine Patek's son) left the company, the Patek family's involvement came to an end. However, two members of the Philippe family, Joseph-Emile and Joseph-Antoine Benassy, were still numbered amongst the seven directors who founded the new stock company, the Ancienne Manufacture d'Horlogerie Patek Philippe & Cie SA. Yet another storie was added to the headquarters in 1908, and an electric clock was set into the gable. This clock is now connected to the circuits of Patek Philippe's master quartz clock, the same model which also keeps time in the Vatican.

During the early years of this century as the wristwatch became increasingly popular, Patek Philippe began to concentrate their resources on developing mechanisms and designs for these then controversial items. A women's platinum wristwatch, with five-minute repeater, was made by the company in 1915, but only one was ever produced. In 1925 Patek Philippe launched a men's wristwatch with minute repeat. A range of 40 of these watches continued to be made until 1962.

By 1925 they had produced the first wristwatch with a perpetual calendar, basing the design on a ladies' pocket watch which had first been made in 1898. Production difficulties meant that this design had a short life, and it was not until 1941 that series production of wristwatches with perpetual calendars was economically feasible. This model, number 1518 (chronograph), is now a collectors' piece, very popular whenever it comes up at auction. One of this series, made in rose-gold, was bought by the famous American boxer Sugar Ray Robinson in 1957. Sadly, it was stolen nine months later - a fact recorded in the discreet archives at Patek Philippe's shop.

The great financial crash of 1929 affected business all over the world. But out of this apparent disaster came one of Patek Philippe's lasting classics - the Calatrava (Model 96). This elegantly simple timepiece is still being made today - the only difference from the original being the frequently updated mechanism; the outer design remains the same as the 1932 original. The Calatrava cross became a recognized Patek Philippe symbol, and is found on a number of their wristwatches - although not all, as some people mistakenly believe.
How did this positive reversal of fate come about? The company, in common with countless others, found that there was simply no market for luxury goods during a time of severe economic recession. They were running out of money, and decided to sell off a majority shareholding in the firm. This was bought by Fabrique de Cadrans Stern Frères, which has long supplied Patek Philippe with raw movements. The company lost its last links with the original founders, for Jean Adrien Philippe - grandson of the first Jean Adrien - resigned. However, watchmaking is a business that seems to inspire family loyalty: two members of the Stern family are today president and general manager. They intend to keep Patek Philippe in the family.

Jean Pfister, the new chairman brought in by the Stern brothers in 1932, made an historic decision; Patek Philippe would manufacture their own raw movements instead of relying on outside suppliers. The Calatrava represents the 'new' company's resurrection, and the foundation of the company today. Pfister's second major innovation was to streamline production by limiting the variety of calibers to a select, first-class few. Running precision was thus vastly improved; Patek Philippe successfully entered around 500 watches in the Geneva Observatory's precision contest between 1944 and 1966.

Technical innovations followed financial stability. In 1948 an electronics department was set up, which was to create the first fully electronic quartz watch without moving parts, and the first independent quartz pendule during the 1950s. Their first commercially-available quartz watch was launched in 1970. However, decisions taken during the 1960s are still adhered to today; Patek Philippe do not manufacture quartz watches with digital indication via light diodes or fluid crystals. Their quartz models with analog indication are offered as an alternative to mechanicals - both types are of an extremely high quality. They still produce about 20 to 30 per cent more mechanical watches than quartz models, most of which are made for the women's market.
Of the 40 Patek Philippe patents registered in Berne between 1949 and 1979, three are especially notable. In 1949, the Gyromax balance was developed. Not only did this balance improve precise regulation, but it could also be adjusted once it was built into the mechanism. In 1958 Patek Philippe devised a new method for attaching the hairspring to the balance block. The following year they launched a more efficient mechanism for changing local times when traveling, without moving the minute hand. Developments in the mechanical field have continued: the world's slimmest automatic movement (2.4mm), launched in 1977, is still in production. And in 1985 they added a perpetual calendar module to this movement, increasing its size to a still-slender 3.75mm.

Yet 20th-century technology, mass-production, and the twin evils of built-in obsolescence and disposability have failed to permeate Patek Philippe's exemplary standards. Production is limited to about 50 watches each day. These are lovingly created in every detail by the firm's team of master craftsmen; one watch may take from nine months to five years to produce.

Indeed, the attention to quality is unprecedented. Master watchmakers must undergo what amounts to a second apprenticeship once they join the company, while the chainsmiths will have trained for a total of eight years before being considered suitable employees. The company's enamellers are similarly among the very best representatives of their art. Any design or motif you can dream up can be painted on to the watch case by these talented artists - who often paint exquisite miniature pictures using just one hair. Patek Philippe are the only company in the world to offer this elite service to their customers. The engravers, goldsmiths, and jewelers are similarly gifted, displaying a formidable combination of artistry, training, and patient hard work. The result is that these watches are all subtly unique, for they are hand-crafted right down to the last tiny screw, which is polished before taking its place in the mechanism.

Apart from the classic Calatrava, there are a number of models particularly worth mentioning. The Golden Ellipse (1969) is available with quartz, automatic, or hand-wound movements. Its proportions were inspired by the Golden Mean - primarily an architectural measure of harmonious proportion which was employed in the building of ancient Greek temples and medieval cathedrals. The most popular design has a blue and gold dial; there are also diamond-set, white, and gold dials, and a skeleton model with a visible mechanical movement. Early Golden Ellipse watches had crowns decorated with the Calatrave cross, but this was later abandoned since it was felt to interfere with the design.

The Nautilus range have cases made form a block of metal - gold, or stainless steel. This means that they are water-resistant; to 60m/200ft for women's watches and 120m/400ft for men's. Most models show the date, and are protected by a sapphire crystal. All mechanical Nautilus watches are made with automatic winding. Some Nautilus models have simple faces with baton numerals, and the date appearing on the right-hand side of the face. Others are lavishly decorated with diamonds emeralds.

Recently, in 1985 and 1987 two multifunctional watches were launched. Model 3940 (1985) has a perpetual calendar, and indicates the moon's phase, leap-year, and the 24-hour clock. It is also the slimmest of its kind with a thickness of 3.75mm. The first series of Model 3970 (1987) sold out straight away - before the watches even reached the normal retailers. It has a chronograph, and perpetual calendar, plus leap-year and 24-hour clock indicators.

Another highly successful recent model is the 3919, with the porcelain coloured dial, and Clous de Paris bezel. Its simplicity is dateless, and it has proved to be very popular. Fascinating skeleton models, where all the delicately complex workings may be seen, are also manufactured.

Confidential archive records are kept in fireproof safes at Patek Philippe's shop in the Rue du Rhône, Geneva. These books list all the company's famous clients - at least, all those who have purchased their watches at this luxurious address. Should one of these watches be stolen, this regrettable fact is also entered in the records. If the watch ever turns up again - perhaps for servicing - it can be retuned to its original owner.
Of course, Patek Philippe also make very special watches - one of a kind - to order. An early example is a pocket watch they made for J.W.Packard, the American automobile millionaire, in 1927. Packard requested that his mother's favourite song should replace the usual alarm tone. The craftsmen succeeded, and for 8,300 Swiss francs Packard was able to hear La Berceuse from Godard's opera Jocelyn instead of a plebeian buzz.
On April 9, 1989 Habsburg Feldman, the Geneva auctioneers, held an exclusive Patek Philippe sale to celebrate the 150th anniversary of Patek Philippe; the last lot number 301, was the Calibre 89, only just completed, and it fetched SFr 4095m. This astonishing pocket watch is the most complicated the company has ever made - it has 33 complications divided into five main categories: timekeeping, calendar, chronograph, the chime and operational functions.

Patek Philippe watches are necessarily expensive to buy, since they are masterpieces of the highest quality. However, initial investment is rapidly rewarded. Watches with minute repetition have been known to increase in value as much as 1,000 per cent within a few years, while other models usually realize gains of around 100 per cent in the same timespan.
PIAGET
As befits the director of one of the most exclusive watchmakers in the world, Yves Piaget spends more than 35 nights each year in a plane. A high-profile jet setter with a passion for equestrian sports, M.Piaget always launches a Piaget collection in style. St Tropez or Monte Carlo might be the venue and among the hand-picked guests who dance until dawn to the sound of champagne corks popping are international celebrities such as Boris Becker, Gina Lollobrigida, Gunter Sachs and Sammy Davis Jnr. This kind of high-level exposure is what the Piaget business is all about - selling watches to the rich and famous.

The rise and rise of the Piaget company, a relative latecomer in the watchmaking field, has a fairy-tale quality, appropriate enough since the business began on a small farm in the village of La Côte aux Fées (Hillside of the Fairies) in the Jura valley above Neuchâtel. In the mid-19th century Georges Piaget was one of a few farmers who eked out a meager living in summer and turned to tinkering with watches in the long lean winter months. In 1874 he established a tiny workshop where members of his family (he had 14 children) could work, at first part-time, turning out watch movements for different watchmakers. Over the next few decades the business became successful enough to occupy the family full-time. Only rarely in these early days did the company self complete watches on the local market - marking Piaget and Co. on the dials - and indeed the trading name was not even registered.

It was not until 1937 that the watchmaking business moved out of the farmhouse and into proper workshop premises, and only after the Second World War that Piaget established itself on the international market as a top-quality watchmaker. This was due to Gérald and Valentin, Georges Piaget's grandsons, who reorganized the company, created its first wristwatch collection and began marketing its products worldwide. Development from the 1950s on has been nothing short of spectacular.

In 1960 the family opened a jewelry workshop in Geneva (the movements were and still are made at La Côte aux Fées); in 1961 the firm opened its first foreign branch in Offenbach, West Germany, and in 1964 it acquired a majority shareholding in Baume & Mercier, the respected but ailing firm of Swiss watchmakers.
Piaget have always concentrated on haute couture jewelry watches and until the mid-1980s, ladies' models accounted for some 70 per cent of total production. Indeed, the company employs more jewelers than watchmakers, a fact explained by the richly embellished dress watches inset with hundreds of diamonds, rubies and sapphires that form a major part of Piaget's range. Add to this the matching necklaces, ear clips and rings available with certain models and one realizes that Piaget is as much in the jewelry business as it is in the watchmaking trade.

The company has led the field in producing dials set with precious and semiprecious stones. Not only diamonds and rubies decorate watches but coral, onyx, mother of pearl, opal and lapis lazuli - all distinctive, stylish materials - are also used. The Diamond Heart Watch, set with 132 stones, has a gem-studded dial, a heart-shaped bezel encrusted with 18 large diamonds and a matching diamond bracelet. This is of relatively conservative design, if such dazzling brilliance can be so called. By contrast, the sumptuous Galaxy, with its black onyx dial and sinuous gold and diamond case and bracelet, is streamlined and ultra-modern.
Piaget's forte as jewelry designers lies in the integration of watch and bracelet. Early on, Piaget realized that if its watches were to be worn as items of jewelry the bracelet must receive as much attention as the watch itself; in many models, such as the famous Polo, the face moves imperceptibly into the bracelet so that the immediate visual effect is of a heavy gold wristband which is also, almost as an afterthought, a timepiece. This is artifice at a high level, but so skillful is the design that it pays off. After all, as Yves Piaget nonchalantly remarks, 'You don't read the time from a Piaget - you admire it…'

Yet if this implies that Piaget are cavalier about watchmaking, nothing could be further from the truth. Like four other top names in the watchmaking world (Vacheron Constantin, Audemars Piguet, Patel Philippe and Rolex) Piaget have scored some notable technical triumphs. In 1959 it launched a ladies' watch with ultra-thin 9P movement; in 1960 it created the world's thinnest self-winding watch movement, the Piaget caliber 12P with a thickness of 2.3mm.

Unlike many rivals who could not believe that the appeal of quartz precision would last, Piaget embraced the new technology enthusiastically. Indeed, in cooperation with an electronics research centre (in which the company also has a shareholding) Piaget beat the Japanese at their own game to manufacture in 1976 the world's thinnest quartz watch movement, the 7P caliber. There is even a Piaget quartz movement, caliber 30P, with perpetual programming that will work until 2100. The only one in the world with the memory of the exact time. Even when the watch was switched off to save battery power, it automatically set itself to the right time when turned on again. Instantaneous time-zone change could also be achieved by using a simple switching device. Not only does it make automatic adjustments for leap years but it also takes into account the Gregorian calendar correction at the start of the next century.

Piaget's most enduring model is Polo, launched in 1980. A distinctive sports watch featuring horizontal gold bars on case and bracelet, it was an instant success and its avant-garde design much imitated. A water-resistant timepiece, it is now available in many combinations - interspersed with diamonds, with gold and stone dials, with round faces and diamond bezels or as a perpetual calendar watch. Similarly masculine and perhaps inspired by Polo's success is Chukka, with its heavy bracelet made up of gold wedges. The Diplomat, a classic design launched in 1965, is still a best seller. Rectangular in shape with cut corners, the original has vertical fine guilloche lines continuing through the watch face. An elegant female version of this is now available with quartz movement, with gold and brown lines on the bezel and face.

Piaget continue to produce mechanical watches, which make up a third of the output, and the popularity of sports and 'daywear' models (including the new Dancer model) has meant a slightly lower production of jewelry watches. Piaget make only 12,000 to 14,000 watches per year, so when they do launch a new model, it is certainly stylish. One of the latest, L'Aura, is a jewelry watch and a symbol of Piaget's remarkable virtuosity. Made entirely of diamonds and coloured stones, it is as spectacular a watch as one is likely to see and an example of the company's sure touch in producing objects d'art which will become the rarities of tomorrow.
RAYMOND WEIL
Raymond Weil is the most recently founded independent maker of wristwatches to be mentioned in this 'A to Z'. After 25 years in the trade, he commenced his business, with Mme Simone Bedat, in 1976 in the village of Les Brenets, a few miles south-west of La Chaux-de-Fonds, and from the very beginning it was clear that Weil was going to take unusual routes to fame in the middle market for wristwatches.

Mozart and Vivaldi are his favourite composers, flying is his hobby, and his preferred writer is Antoine de Saint-Exupéry (1900-1944), the French novelist and aviator. It is therefore entirely to be expected that Raymond Weil travels very widely and that he has produced watches bearing names such as Fidelio, Othello, Traviata, Adagio and Amadeus. However, his chosen sector of the market is the quality fashion one, and he has attacked it vigorously, with clever marketing, advertising, sponsorship and special promotions. Older watchmakers are noting with interest, and perhaps envy, his progress, as his annual unit sales approach the half-million mark; retail prices range from around $187 to $1,700. He does not directly manufacture himself, but stays very close indeed to his suppliers (many of whom work almost exclusively for him); this is certainly not a new business concept, but it is generally a successful one, affording maximum flexibility whilst steadily approaching the stages at which some processes can be profitably brought in-house and under 100 per cent control.

All Raymond Weil watches have quartz ETA modules (Flatline 3, and he has initiated his own 1.2mm module), with extra-thick 18 carat gold electroplating on the backs, bracelets and strap buckles; their glasses are either scratch-resistant mineral or sapphire, they are water-resistant, and come in ladies' and gentlemen's sizes. No unusual specifications here; it is the highly creative designs which make these watches stand out. For instance, the firm launched in 1988 the Traviata range - and, of course, there is a musical reference: the tuning fork. An integral strip of metal on the bezel at 6 o'clock starts across the dial towards 12 o'clock, but then separates into two parallel forks which finish at 11 o'clock and 1 o'clock. Specially coloured and shaped mineral glasses are set into the divided spaces. On some models, all or part of the dial is pavé-set and the glass plain. On another model, a single integrated metal strip is set off-centre from the top of the bezel to the bottom. The full pavé dials contain 443 stones, all set by hand. Raymond Weil's eight-style Othello range came the year before, in 1987, and, again, these modern, simple and ultra-thin timepieces have originality, instant appeal and lasting value (change the battery every two years, and check the bracelet or strap at the same time). Model 126P, without numerals and black-dialed, has a turban-like twisted black and gold bezel - very Othello.
ROLEX
Readers of Britain's Daily Mail in 1927 were somewhat surprised by the front page news for Thursday November 24. The headlines were neither the latest information on the increasingly volatile situation in Germany nor concerning Trotsky and Zinoviev's recent expulsion from the Communist party. Instead the entire page was given over to an advertisement proclaiming 'the greatest Triumph in Watch-making'. A Rolex Oyster, 'The Wonder Watch that Defies the Elements', had seemingly performed the impossible. Worn by a young London stenographer, Mercedes Glietze, throughout her 15-hour 15-minute swim across the English Channel seven weeks previously, the watch had not only survived unscathed, it was still keeping perfect time.
Today, in an age when waterproof watches are taken for granted, it is difficult to appreciate the impact of such a story. But six decades ago this announcement was more than just a clever advertising ploy, it was the vindication of one man's dream.

Bavarian-born Hans Wilsdorf had decided to concentrate in an area that was then viewed with a certain amount of derision - the wristwatch. In the early years of this century, when the larger pocket watch was still de rigueur, the wearing of a watch on the wrist was considered a mark of effeminacy. But even with the considerations of current taste and fashion put to one side, it was generally considered that the required size of movement would be insufficiently robust or accurate and easily damaged by its proximity to harmful elements such as dust and damp. Wilsdorf was unconvinced.

His first move was to lodge the largest order for ébauches recorded up to that time for a small lever escapement movement from Hermann Aegler of Bienne in Switzerland. Hundreds of models of the 'wristlet' watch, as it was called in those days, were tested in the Far East and British Empire markets, proving particularly popular in Australia and New Zealand. A series of silver ladies' and men's wristwatches were followed up by models in gold, all with leather straps. The expanding bracelet, now the hallmark of the Rolex watch, was added after 1906.

Watches during this period were still being issued under the name Wilsdorf & Davies, a company that in five short years had become one of the leading forces in the British watch trade. For generations the English watchmaker and importer had inscribed the product he was to sell with his own name. Wilsdorf had other ideas. He wanted to include a trade name of his own that would be short, easy to pronounce and remembered the world over. So the title 'Rolex' was born.
Acceptance of this radical break with tradition took many years. That is the reason why in the two decades prior to 1927 there are Rolex watches that bear both the name of the dealer and the new trade name, or the dealer's name alone.

That November 24 was a landmark in the history of the company not only for the launch of the first water-resistant watch- it also put the name Rolex irrevocably on the map.

Protection of delicate watch movements had exercised the ingenuity of watch movements had exercised the ingenuity of watchmakers from the early days of horology. Despite attempts to protect the movement with a dustproof band and Borgel's endeavor in 1891 to produce a single-piece case that screwed directly onto the movement, the possibility of water resistant models seemed an uncommercial proposition, fit only as 'web watches for ducks', as one wit remarked.

Wilsdorf's solution was threefold. A Crystal specially adapted to the bezel precluded condensation. The casing, first patented in Switzerland in September 1926, featured a casing ring, back and bezel all threaded. When assembled all the case components were clamped together, thus rendering the joints totally proof against water and dust.

The third problem to be solved was to create an impermeable winding crown. Wilsdorf's Swiss patent for such an invention was issued only a month later than that for the waterproof casing. The mechanism consisted of the winding crown screwed onto an outer tube, which screwed in its turn into the caseband, and an inner sleeve threaded to receive the winding mechanism. The watch can be wound only when the crown is unscrewed, freeing the spring to engage the winding crown with the watch mechanism. When closed, the two metallic surfaces hermetically seal the watch case.

This basic system is still used in the classic Rolex Oyster watch of today. Guaranteed to a minimum depth of 100m/330ft, many a contemporary Rolex boasts an extremely hard and virtually scratch-proof synthetic sapphire crystal, while all possess the traditional tough casing, hewn out of solid ingots of stainless steel, platinum or 18 carat gold. The winding crown twinlock mechanism is assembled in 32 minute and precise stages. The triplock offers additional protection for the two deep-sea diving models, the Submariner (300m/1,000ft) and Sea-Dweller 4000 (1,220m/4,000ft).

Modern Rolexes are tested electronically in a dry medium even more stringent than the traditional testing in water. If a leakage is discovered, the Oyster case is submerged in a Étancheiscope, an instrument, like many of its specialized testing machines, developed by the company. A vacuum is created causing air bubbles to escape, thus indicating the precise location of leak.

Wilsdorf was not prepared to stop there. In a prophetic letter written in 1912, he was to lay down the philosophy that characterizes the ethos of Rolex today. 'It is not with low prices', he wrote, 'but on the contrary it is with improved quality that we can not only hold the market but improve it.'
With the creation of the water-resistant wristwatch, Wilsdorf could turn his attention to the efficient solution of the self-winding watch mechanism. Originally invented in a crude form by Abraham-Louis Perrelet of Le Locle, Switzerland, in the mid-18th century, it was perfected in many details by the great French watchmaker Abraham-Louis Breguet, and issued under the name 'perpetuelle'.

Various watchmakers had made attempts in this direction, but with minimal success. Wilsdorf's contribution was the rotor mechanism, a metal mass of unstable equilibrium with the ability to rotate in two directions on a central axis which in its turn is connected to and capable of winding the movement at the slightest flick of the wrist. The mainspring is thus maintained fully wound to ensure lasting precision.

Rolex was also the first to include a date (Datejust) or day and date (Day-Date) function by windows cut in the dial. The latter, available in 26 languages, is a feature of the 18 carat gold and platinum models only.
For faultless accuracy the workmanship must be impeccable, a promise that comes with every Rolex watch. Every chronometer dial (out of total of 41 models of masculine wristwatch in the Oyster range, 37 are chronometers) bears the legend 'Superlative Chronometer Officially Certified' and is accompanied by the Rolex red seal. This certification is testimony that the watch has been qualified as a chronometer according to the exacting standards of the Contrôle Officiel Suisse des Chronomètres (C.O.S.C.).

Rolex is no newcomer to such rigorous testing. In 1910, the very first Rolex wristwatch chronometer was awarded a first-class certificate. Four years later Rolex received the accolade of producing the first ever Class 'A' Timing certificate awarded by a testing observatory for a wristlet chronometer of 25mm (11in) in circumference, involving five positions and three temperature tests (ambient [around 18°C], freezing and oven-hot).
In 1925 Kew was again the testing observatory for an oval chronometer which also gained a class 'A' certificate, again the smallest contemporary wristwatch to receive such a result. Serial manufacture of chronometers began in earnest in 1936 after a special order of 500 Rolex chronometers for King George V's Silver Jubilee. The consignment was not only completed in 146 days; each watch also received a rating certificate with the comment 'specially good' from the Bienne station.

Such testimonials have kept Rolex in the forefront of horological science and Rolexes on the wrists of many of the 20th century's most famous explorers and achievers, such as landspeed world record-breaking Sir Malcolm Campbell, tennis star Chris Evert and voyager Tim Severin. A Rolex Oyster accompanies Sir Edmund Hillary to the summit of Everest in 1953 and Reinhold Messner's conquest of the same mountain without oxygen equipment 25 years later. Sir Ranulph Fiennes' TransGlobe Expedition tested the Rolex in polar conditions, while Commex, leaders in the deep-sea diving industry, automatically equip their divers with Oyster watches. The list is long and impressive.

Wilsdorf's early awareness of the value of advertising and promotion, so effectively used in the Daily Mail lead mentioned previously, has long kept Rolex in the position of a world market leader. More recently his successor, Andre J. Heiniger, who joined the company after the Second World War, has promoted Rolex in other fields. Golfer Arnold Palmer, conductor Lorin Maazel, opera star Kiri Te Kanawa and film director Franco Zeffirelli have all featured in recent Rolex advertisements.

It is probably less well-known that Rolex also manufacture a luxury line of watches - Cellini. Named after the celebrated Renaissance goldsmith, sculptor and auto-biographer, Benvenuto Cellini, the 80-odd wristwatches in the collection are fashioned only from 18 carat white or yellow gold. Their production, no doubt, contributes to Rolex's high annual requirements of gold, making the business the biggest consumer of this precious metal in Switzerland.

Rolex do not advertise their connection with Tudor watches, a line introduced more than four decades ago to satisfy a market that required high quality combined with modest price. Nevertheless, their Oyster casing, together with day and date functions and rotor mechanism, leave no doubt as to their parentage.
Both Cellini and Tudor watches can come with a leather strap or bracelet. Not so the Oyster. Each is issued with a bracelet, the President for Day-Date models in matching 18 carat gold to platinum, the Jubilee for the Datejust in 18 carat gold, stainless steel or mixed metal and the classic Oyster, originally designed for the whole range and obtainable in a similar choice of metals.

Hans Wilsdorf died in 1960, when Rolex's name in the history of the wristwatch was assured. He had seen his empire grow from a small headquarters in London to an international concern, relocated in 1919 to the center of Geneva. The years since his death have seen further expansion, with the construction of a modern building in 1965 on the outskirts of the city that was effectively doubled in size by additions completed in 1981. Montres Rolex SA now own 19 subsidiary companies and have service centers in 24 of the world's major cities.
Continual striving for perfection has made Rolex watches sought-after collector's pieces. If Wilsdorf were alive today he would no doubt derive much satisfaction from the perusal of the watch sale catalogs from some of the major international auction houses where Rolex models of all periods vie with such illustrious names as Patek Phillipe, Longines and Cartier. But would he really be surprised?
ROTARY
The Dreyfuss family have been making watches in La Chaux-de-Fonds for over 100 years, and today the business is still both owned and managed by them. Edward Dreyfuss, grandson of the founder Moise Dreyfuss, is proud of the family's continuing reputation for well-designed, good quality gold and gold-plated wristwatches at reasonable prices, and his own son Robert looks set to maintain and expand the ranges.

A London branch of the original company was founded soon after 1905 by Moise's oldest son Georges when he went to England; his brother Sylvain arrived a few years later. Together they stimulated world-wide demand for Rotary watches, causing a new factory to be built in La Chaux-de-Fonds in 1967. The third of Moise Dreyfuss's three sons, who had stayed in Switzerland, died in 1982 at the age of 93: his name was René. Soon afterwards the notable René Dreyfuss range of handmade mechanical watches was launched; this includes a gold-plated wristwatch, which is an hour and five minute chiming repeater (MP 006). They also produce two handsome gold-plated automatic skeletons (MP 008 and MP 009) which are less expensive. These watches are serially numbered.
TISSOT
For the past two hundred years, Switzerland's watch industry has been world-famous - synonymous with quality, precision, and style. Perhaps one of the best-known Swiss companies is Tissot, founded in 1853 by Charles-Félicien Tissot and his son, Charles-Emile, at Le Locle, where Tissot's modern factory is still located.
Charles-Emile had spent five years in New York; this had given him an innovative approach to marketing his family's watches, and the first beautifully crafted pocket watches were sold in the USA. Clearly a born traveler, Charles-Emile then set about selling Tissot watches to the wealthy imperial Russian market. His 52 visits were well rewarded, for until the Russian Revolution in 1917, Russia was Tissot's main outlet.

Charles-Emile's son, Charles, and his son, Paul, created their own revolution, which was to insure the survival of their company. Charles supervised the building of a new factory, and introduced machines that could do the work more efficiently than before. Paul refined production methods still further, and following family tradition broke into new foreign markets. By now Tissot was becoming well-known; some of their watches had won coveted prizes at the 1893 World Fair, Chicago; the Paris Exhibition, 1889; Geneva, 1896; and the Paris World Exhibition of 1900.

A sense of originality and innovation forms a continuous theme which links this company's early history with the present day. In the 1900s it launched a comprehensive range of wristwatches; in 1930 the Tissot anti-magnetic watch was the first of its kind. Tissot's Navigator watch was another first - a self-winding watch with universal calendar. (The latest quartz analog Navigator displays local time in all 24 time-zones.) The 1958 watch collection not only introduced the single caliber, but offered quality watches at realistic prices - an enduring policy to which Tissot still adheres.

The electronic quartz watch was a revolution in itself. Tissot's contributions to this field include in-depth research into the magnetic clutch, which facilitates accurate automatic time-zone changes, and the first analog quartz watch with combined multi-functional digital display.
Most recently, the Tissot PR Sonor contains a minuscule micro-processor which can change time-zones and program alarm times with absolute accuracy. The letters PR stand for 'proof': Tissot's PR100 range is water-resistant to a depth of 100m/300ft, and represents the top end of their traditional range of affordable classic watches in steel, gold plate and two-tone metal. They are still manufacturing charming pocket watches, too, although these days they are quartz rather than mechanical.

Tissot's latest innovatory achievement is the TwoTimer (1987). Newly perfected technology and highly-sensitive computer-controlled machines were employed in its development and subsequent manufacture, reducing the number of parts by ten per cent and production costs by 30-35 per cent. The TwoTimer is a modern, multi-functional watch that represents another first in Tissot's pioneering history. Both movement and case are combined for the first time in a metal watch. This single piece is called the plate. Traditionally, the components of a watch are manufactured separately: the movement, case, dial, assembly and finishing are divided between different departments or even different companies. Charles and Paul Tissot would undoubtedly applaud the efficiency and economy of this recent invention.

The watch itself must be a modern collectors' classic for technological reasons alone. It is also symbolic of our data-hungry era, for its functions include the date, with relevant day of the week in English, French or Spanish; time in another programmable time-zone; chronograph to the hundredth of a second; timer with visible countdown; and a 24-hour alarm. At present there are nine models, all water-resistant to 30m/100ft. As with all Tissot models, these watches are reasonably priced.

Technology aside, Tissot's most intriguing and unusual range of watches was launched in 1985. The RockWatch (a name coined by its inventor, Tissot's president, Dr. Ernst Thomke) is genuinely unique - for its case is made of Swiss granite, millions of years old, and no two pieces are the same.

The granite for these extraordinary watches is mined from quarries at Graubunden, Ticino, Valais, and Gothard-Furka-Julier. Different traces and striations of minerals and semi-precious stones are found in the rock, depending upon where it was mined. These include quartz, pyrites, topaz, garnet and tourmaline; tiny sparkling specks light up the grey granite watch face. Such geological variations also mean that the colour of the granite ranges from dark, somber grey to lighter tones with green or red overtones. Apparently, the vivid red and yellow hands were inspired by the stakes which mark out Alpine hiking trails.

While the TwoTimer reflects high-tech chic, the RockWatch is in tune with another worldwide modern obsession - nature. Since their launch they have clearly struck a chord, for more than one million have been sold to a public hungry for something different. This range of watches has been further developed to include 'Jewels of Nature' - watch faces made from semi-precious stones, basalt, mother of pearl, coral and shell rock.
In 1988 WoodWatch was launched - its satisfyingly simple case carved from ecologically-sound Corsican briar, a wood traditionally popular with pipe manufacturers. Certainly, Tissot have done much to make original design and reliable quality widely available. No doubt further originality and invention will carry them into the 21st century.
ULYSSE NARDIN
Ulysse Nardin is currently the astronomical and mechanical wizard among Swiss watchmakers. To the uninitiated, it is not a high-street name like Omega or Rolex. Nor does the firm service high-street clients. The Ulysse Nardin collector is a rarer species, with a mechanical heart and mind, and a deep pocket.
A prize Ulysse Nardin wristwatch, such as the Planetarium Copernicus (1988), retails at around 45,000 Swiss francs and the limited edition with six planets cut out of meteorite would be considerably more. Those who covet the Planetarium, or Ulysse Nardin's Astrolabium Galileo Galilei (1985), do so in the spirit of the 18th-century collector who cherished the astrolabes, pocket globes, orreries and other scientific instruments in his cabinet as miniature mechanical embodiments of science, art, history and progress.

That said, Ulysse Nardin has not had a smooth commercial run in recent years. Its fortunes were nearly spiked by competition from quartz technology, and in the early 1980s the company was on the brink of collapse. Salvaged in 1983 by a small group of investors under Rolf W.Schndyer's entrepreneurial direction, Ulysse Nardin made an overnight comeback with the presentation of the sensational Astrolabium in 1985. It is, once again, spearheading the renaissance of mechanical watchmaking. And now that we are on the crest of the 'Aquarian Age', and a renewed interest in astrology has rekindled nostalgia for moonphase and astronomical watches, the trading prospects of the company look secure.

Ulysse Nardin's headquarters are in Le Locle, high up in the Neuchâtel Jura. It was here, in 1774, that Ulysse's grandfather, Jean Léonard Nardin, set up a modest business making trustworthy stoves and water systems. His son Léonard Frédéric (born 1792) inherited these mechanical and manual skills, and became the family's first watchmaker, preparing the ground for Ulysse Nardin (1823-1876) the third generation. It was in 1846 that Ulysse set up the company, which swiftly won international recognition for the supreme precision and elegance of its pocket chronometers and alarm watches. Ulysse's exacting standards were respected by his son, Paul David Nardin, who took over the management in 1876. Paul David steered the business through its peak phase as the premier supplier of high-precision marine chronometers to international shipping lines. These chronometers, every captain's lifeline before the advent of quartz technology and navigational satellites, won Ulysse Nardin some 4,300 official awards from observatories.

After the Second World War, Ulysse's descendants began to specialize in slim automatic wristwatches, but the fast-moving, novelty-seeking market was slipping away from their grasp. When the marine chronometer was superseded by quartz and satellite technology, the generations of mechanical knowledge and skill invested in the company's products seemed virtually redundant. The company's position was sorely shaken by the economic crises of the 1970s and the relentless advance of quartz technology. Attempts to seduce the Near Eastern market with wristwatches that offered plenty of gold but no 'unique' promotional features were an expensive failure. Stockpiles mounted, while the network of wholesalers and retailers fragmented.
In 1983, Rolf W. Schnyder rescued Ulysse Nardin from impending disaster. For 1½ million Swiss francs, he acquired a 60 per cent stake, and in recent years Schnyder has skillfully rebuilt the company's image.
With the unsaleable stock he inherited melted down, and a stable network of retailers found for some fine new mechanical wristwatches, the search was on for a totally unique, record-breaking wristwatch which would eclipse all competition and revolutionize the company's fortunes.

The Astrolabium Galileo Galilei, as aficionados know, did exactly that. In 1988, it made the front cover of the Guinness Book of Records. This unique astrolabe, a tribute to the inventor of the telescope, was publicly unveiled in 1985, at the Basle Watch Fair. It was the first wristwatch in the world to offer, in addition to the time of day, local time and month, many astronomical indications - at least for those who could understand them. Schnyder had to rewrite the operating instructions to make the many functions of this watch understandable for those who had no knowledge of astronomy. However, those who do not know one end of a telescope from another can easily appreciate the consummate craftsmanship of the Astolabium, while for amateur astronomers it will indicate, at a glance, the ruling zodiac sign, the height and direction of the sun, moon and fixed stars, sunrise and sunset, dawn and dusk, moon phases, moonrise and moonset and the eclipse of the sun and moon.

Different dials are produced to suit the owner's geographical location, and the watch is water-resistant to 30m/100ft. Around the bezel, the equinoctial and local hours are engraved in Roman and Arabic numerals, and the case is 18 carat gold.

Interesting patented features include the epicycloid mechanism with six simultaneous indications on a single arbor, and a special space-saving ball-bearing system to stabilize the mechanism. To guarantee shock protection, the movement parts are made of a light metal alloy, a third of the weight of the brass normally used.

This movement, a mere 9mm high, encapsulates the genius of Galileo Galilei. Once the cosmic science has been grasped, his learning does not weight too heavily on the wrist. The Astrolabium was the brainchild of Rolf Schnyder and of Dr. Ludwig Oechslin, the archaeologist and scientific historian who developed the concept. And the story of its genesis is just as remarkable as the watch itself.

In 1978, Dr. Oechslin was commissioned by the Vatican to restore the Farnesian Clock, a complicated and magnificent 17th-century astronomical timepiece that had stood mute for more than 70 years. Since it had been donated to the Vatican, no one had ever been able to make it work. Unraveling its secrets took four years, and a comprehensive study of astonomy, mathematics, physics and philosophy. In the evenings, Dr. Oechslin earned his living as a cook at a restaurant in Rome.

Schnyder was first introduced to Dr. Oechslin's work at the studio of Jörg Spöring, where he spotted a 3-foot astrolabe which indicated the position of the stars as well as the time. With sound commercial instinct, Schnyder immediately saw the potential for an astronomical wristwatch. The partnership with Dr. Oechslin was forged - and remains active today (in his spare time, Dr. Oechshlin, who is curator of the Swiss Museum of Transport in Lucerne, is shaping the future of Ulysse Nardin).

A prototype of the Astrolabium was ready in 18 months. First, however, its unwieldy thickness had to be reduced, to give it a chance in a market dominated by ultra-slim automatic wristwatches. Urs Gyger, the creator of the extremely flat 'Eterna-matic', was called in to revise the mechanism with Dr. Oechslin. The result is a miracle of precision engineering. The Astrolabium's mechanism is so accurate that, according to computer calculations, there will be only a one-day deviation from the exact position of the stars after a staggering 144,000 years!

Ulysse Nardin has not rested on its laurels, however. The company now produces around 40 mechanical models, and up to 3,500 pieces a year. For collectors and investors the choice is wide open, but since so few companies are capable of making them, the wristwatch minute repeaters must hold a very special place. The San Marco Automatons is unique among these, having a miniature reproduction of the automatons of San Marco's clocktower in Venice on the dial. Two tiny male figures flanking a bell hammer out the hours, quarters and minutes. Figures, bell, baton numerals and hands are all of 18 carat gold, exquisitely offset by the translucent blue enamel covering the dial. These figures and indices are supported on 32 micro-tubes inserted into the enamel, each with a diameter of only 16 microns. The dial alone requires more than 100 working hours.
In 1987 Ulysse Nardin created the one-minute tourbillon chronometer regulator with separate hour and minute indications, and the popular 'Michelangelo', a sophisticated 18 carat gold rectangular wristwatch with date, day, month and moonphase indications. Both these models have clear sapphire backs - showcases for the mechanical wizardry which is applauded by Ulysse Nardin's competitors as well as its clients. Like a piece of jewelry, the craftsmanship is always best judged by looking at the reverse.

For collectors, Ulysse Nardin's pièce de résistance is without doubt the Planetarium Copernicus. Unveiled at the planetarium in Lucerne in 1988, it is the first wristwatch in the world to display the entire solar system with the planets Mercury, Venus, Mars, Jupiter and Saturn. As the name indicates, the Planetarium is a tribute to Nicolaus Copernicus (1473-1543), the East Prussian scientist and canon whose revolutionary theory that the planets, including earth, moved around the sun, incurred the wrath of the Church. Copernicus's magnum opus, De Revolutionibus Orbium Coelestium, remained on the index of prohibited books until 1835.
The dial of the Planetarium combines Copernicus's heliocentric universe with Ptolemy's geocentric universe (based on the belief, which Copernicus rejected, that the sun, moon and planets revolved around the earth). The combination of these two systems, with both sun and earth motionless, makes it possible to track both the astronomical positions of the planets which revolve on separate rings around the sun, and also to calculate the angles between them, as measured from earth. It is these angles which give the astrological configurations, or the 'planetary aspects', which can be interpreted when charting a horoscope. The dial also indicates month, day, ruling zodiac sign and moonphase - and it is possible simply to read the time!
The mastermind behind the concept was, of course, Dr. Oechslin, and the Planetarium is his own tribute to the Swiss astronomer and inventor of logarithms, Jorst Burgi (1552-1632), who designed the first astronomical clock to combine the heliocentric and geocentric systems.

The rings of the Planetarium's dial are driven by a complex and ingenious mechanism developed by Dr. Oechslin with Bruno Erni, an ETA watch engineer. This movement, patented worldwide, is made up of 213 separate parts, and comprises a slim winding mechanism 3.6mm high and the Planetarium movement 3.25mm high. Together with dial and handsetting, the whole movement is only 8.5mm high, and, like the Astolabium, the parts are made of an extra-light metal alloy to protect against shock. A unique friction clutch mechanism, preventing damage to the gearing system, provides an additional safeguard.

Prospective purchasers, and particularly mobile executives crossing the time-zones, may wonder how problematic it is to reset this gadget. But since all the planetary cycles are synchronized and geared into the single movement, the watch basically takes care of itself. If the watch has not been worn for a long time, it can be reset using the optional 'quick corrector' position of the crown. This means that the wearer need not wind the hour hand.

The seventh and outer ring of the dial is the perpetual calendar. One turn of this corresponds to a true year, or precisely 365 days, 5 hours, 48 minutes and 46 seconds.
It hardly needs to be added that the esthetic appearance of the Planetarium is equal to its technological wizardry. The case and the hand-engraved nameplates of the planets are in 18 carat gold, contrasting with the deep blue rotating rings, and the dial is protected by a domed sapphire glass.

A very special edition of the Planetarium, limited to 65 pieces, incorporates the material as well as the mechanics of outer space. The planet rings are cut from the meteorite round by Admiral Peary at Cape York, Greenland, in 1897. Most of these, however, are destined for museums.
VACHERON CONSTANTIN
How would you feel about driving around in a luxury Royce? Or shopping for all you need at Spencer, the highly successful retail chain store? Perfectly normal of course; but to read of what might have been is certainly a little puzzling! The fusing of the abilities and personalities of two gifted people can produce highly original and successful results which we identify totally with both names. After all, Audemars met Piguet, Patek met Philippe, Baume met Mercier, Girard met Perregaux, and so on.

Well-read watch collectors also know that Jacques-Barthélemy Vacheron went into partnership in 1819 with François Constantin (1788-1854), and indeed we know that he was relieved and happy with the new arrangements. He was thereafter able to devote his time to the problems and ambitions of the production side of the new business. His grandfather Jean-Marc (1731-1805), who founded his business in the St Gervais quarter of Geneva in 1755, and his father Abraham (died 1833), who succeeded Jean-Marc in 1785, both traveled widely, and often with the greatest difficulties in those stormy days, seeking orders and new markets. Constantin turned out to be an ideal partner; he was both an excellent businessman and an indefatigable traveler. Their new watches appeared in exclusive shop windows in America (where they had their own agency in 1864) as early as 1833, in Rio de Janeiro in 1840, and in 1850 they reached India.

In June 1839 a crucial appointment was made. Vacheron and Constantin took on Georges-Auguste Leschot as technical director. This man later came to be regarded as one of the founding fathers of modern watchmaking, because, with newly-developed part-making machinery, he was able to shake off the 'cottage industry' approach to assembling watches and bring a degree of standardization of ébauches and movements to hitherto time-consuming, and therefore expensive, manufacturing procedures. Then, as now, the company's policy was based on small production numbers and the highest quality. Movement thinness and classically elegant dials were the outstanding features, and the company's traditional aims were well-known and secure as the dawn of the wristwatch era arrived.

In 1854, François Constantin died, and he was succeeded by his nephew Jean François Constantin (born 1830); however, in 1867, in still unexplained circumstances, he reverted to being just an ordinary salesman, and César Vacheron succeeded him (only to die in 1869). Charles Vacheron (1845-1870) died after only a year in the chair, and was succeeded by his widow Laure Vacheron-Pernessin; she promptly brought in her 88-year-old friend Catherine-Etiennette Vacheron (widow of Jacques-Barthélemy Vacheron) and together they ran the firm for an astonishing five years. In 1875, Jean-François Vacheron was returned to the senior management, and in 1883 Catherine-Etiennette Vacheron died at the grand age of 101. The second old lady died in 1887, just as the first wristwatches were being privately worn. During this very unsettling period, the company was known variously as Abraham Vacheron-Girod, Vacheron-Chossat, César Vacheron & Co, Charles Vacheron & Cie and Vve César Vacheron & Cie. Finally, by 1896 both the directorship and the company's name stabilized: Vacheron Constantin it became once more, and is today.

The famous name first appeared on the dial of a wristwatch in 1910, joining the fashionable trend, and with it the Maltese Cross logo which had been adorning its pocket watches ever since 1880. This particular cross shape recalls a toothed wheel which was used in antique precision watches to regulate the tension of the spring. During the first World War, the company turned out military pocket watches and compasses, but thereafter the production of exquisite pocket watches continued, together with a modest output of wristwatches. In 1936, Charles Constantin assumed the presidency of the company, but renewed family pride was to be shortlived. The Second World War greatly reduced the company's fortunes, and Georges Ketterer took control in 1940, His son Jacques (died 1987) succeeded him, and in the post-war years, some fine and most collectable watches came form Vacheron Constantin.

Imagine a watch as thin as a toothpick! To mark the company's centenary in 1955, it produced a wristwatch with a movement just 1.64mm thick. It 20.8mm diameter held a five-part bridge with over 60 parts to it, the whole being recognized at the time as the world's thinnest watch. Another potential entrant for the Guinness Book of Records came in the late 1970s, when Vacheron Constantin, shrewdly anticipating the worldwide publicity it would receive, produced what was at that time the most expensive wristwatch in the world; it was called Kallista, which is Greek for 'most exquisite'. Its 140 gram case and band came from the same kilogram gold bar; they were then decorated with 118 emerald-cut diamonds, at the inspiration of Raymond Morette, a painter. He also fashioned the watch's unique logo and his signature above the hands; about 6,000 hours of work on this jewel/watch over about 20 months resulted in a sale price of $5,000,000.
Even today Vacheron Constantin produces only about 6,000 watches in its Geneva factory. Every watch drawing since 1840 has been kept, and there are full records of manufacture and sale dates, with movement and case numbers. Through many vicissitudes, the company has kept steadfastly to its founders' traditions; the finest of the older models feature in auction saleroom catalogs, and the newest and future classic wristwatches find ready sales through nearly 450 retail outlets around the world. At the top end of the price scale are the Lord Kalla and Lady Kalla; the second was apparently to be seen at special occasions on Princess Diana's wrist. It was a wedding gift from the United Arab Emirates; they were perhaps guided in their choice by Sheik Yamani, and it is indeed an outstanding example of a jewel/watch. It has 108 emerald-cut diamonds weighing a total of 30 carats on the dial and around the gold bracelet (the Lord Kalla has no less than 316 diamonds), and its movement is one of the smallest of its type in the world.

Vacheron Constantin's classic style for an everyday gentlemen's watch is seen in model 33060. This elegant mechanical retails at about $4,000; it has an elegant yellow gold case inclosing an ultra-thin 1.64mm movement; baton numbers, hour and minute hands, no second hand, no subsidiary dials, a white enamel dial decorated only with the gold Maltese Cross, no chronograph, no fussy lugs, and a plain black leather strap. This is the kind of wristwatch which makes a clear statement about its owner. There are two notable skeletons which should reach dealers' and saleroom catalogues in the years to come, bearing in mind, as always, that Vacheron Constantin produce so few watches each year. Model 33014 costs around $9,350, and has Roman numerals hand-carved around the visible 14 carat gold movement; there are several models in this subtle range. The second skeleton is a grander, fuller affair. For less than $34,000, model 43032 brings you an automatic yellow gold or platinum watch with three subsidiary dials giving the day, date (including leap year), the month, perpetual calendar and moonphase.
FAMIILY FIRMS
With most old-established manufacturing industries, their history is social as well as industrial. This is particularly true of the Swiss watch-making industry, which from its very beginning has always been concentrated in small towns and villages such as La Chaux-de-Fonds, Le Locle, and St-Imier and in the mountains to the west of Bienne. In the early days tools and machinery were naturally primitive and the larger early makers relied heavily upon village inhabitants who were recruited as out-workers. Even today some of the major makers are surprisingly small, and subcontractors still play an important role in the manufacturing process.

One example of continuity is to be found at Longines. In 1782 Jonas Raiguel started trading in watches at St-Imier; in 1832 his son was joined by Auguste Agassiz, and in 1876 Ernest Francillon, Agassiz's nephew, built the company's first factory near St-Imier at 'Les Longines'.
The history of Swiss watch-making is studded with illustrious names which have survived on dials through remarkably long periods; Blancpain is one, and the company is described elsewhere in this book. Ownership of the company was handed down directly through nine generations. Also described in the 'A-Z of important Makers' is the story of one of the most significant figures in watchmaking history, Abraham-Louis Breguet, many of whose inventions, such as the tourbillon, have remained unsurpassed to this day. Readers will soon find that family histories are closely integrated with the development of the watch industry; many were the heirs who, just a century ago, were confronted with a whole new market - the wearers of watches on wrists.
Even today, new young master watchmakers are emerging, such as Remo Bertolucci and Gerard Genta. Both are heavily involved in their family-run business, exactly following the pattern of historical precedent. Like their predecessors, they take care to keep in the vanguard of developments in technology and design, and combine this with a strong awareness of market requirements.
AMERICAN WRISTWATCHES
The watch industry at the turn of the century in America was enormous and was to spawn very fine makers. The establishment in 1882 of railroad time standards started the trend of popularity of watches for the wrist rather than the pocket. With this industrial growth the profit margins were never generally maintained; reinvestment in new machine technology and marketing techniques were limited. At the turn of the century the Swiss industry was becoming seriously established and their early 'bracelet watches', in elaborate and beautiful styles, successfully competed against the American mass-produced dollar watches. In the 1900s lack of tooling meant ladies' wristwatches predominated. The First World War boosted production of military men's watches, and government assistance enabled the larger firms to re-tool. The 1920s and 1930s saw the height of American wristwatch making, particularly in the Art Deco period. Thereafter, as the brief summary beneath indicates, only a handful of firms survived through to the 1970s.
BULOVA
Bulova was at one time the biggest maker in America. It is most famous for its Accutron (1960; production ended in 1976). Also notable are their 1920s and 1930s decorative Excellency range, and their highly collectable doctors' watch (circa 1930) and the Charles Lindbergh Lone Eagle watch (1927).
ELGIN
Elgin was founded in 1867 in Illinois. They introduced ladies' convertible wristwatches in 1912. In about 1917 they produced a soldiers' watch with a pierced anodized case, outlined luminous Arabic numerals and hands with a khaki strap. In about 1926 came an attractive cushion form watch with an over-large crown. In 1928 and 1929 came their famous Art Deco ladies' watches, which are well worth looking out for; they include Madame Alpha, Madame Premet, Madame Agnès and Parisienne. Elgin produced its 50 millionth movement in 1951 but by then was in its last years.
GRUEN
Gruen was founded in 1874 in Columbus, Ohio, and had the advantage of Swiss family connections. More professional than some of the manufacturers, it marketed widely. In 1921 Gruen advertised a wristwatch as follows: 'Cushion, square strap watch, sterling silver, 17 jewel, adjusted, radium dial: $35 and $42.50. 14ct green solid gold: $65 and $5'. Heavily collectable are Gruen's famous range of doctors' watches brought out between 1929 and the mid-1940s; these had separate hour and minute dials with Roman and Arabic numerals, jump-hour variations available, in 14 carat white and yellow gold and gold filled cases. In about 1932 they launched the famous Curvex General, which had an extremely curved case to cover the top left half of the wrist. The Varsity, circa 1933, is also collectable.
HAMILTON
Hamiliton was founded in 1892 in Lancaster, Pennsylvania. Its first wristwatch was produced in 1915, as a result of war requirements, and it has become perhaps the finest American wristwatch maker. In the late 1920s it produced enamel bezel watches: Coronado, Spur, Piping Rock. One of its most famous watches is the 1936 Seckron, a doctors' watch with separate hour and minute dials, in black and white, in an elongated stepped tank case. Two years later the Otis model was produced. In 1957 Hamilton launched its famous Electric Model 500, with a battery as a power source; then followed the asymmetric Pacer, Pulsar, Vega and Ventura. A strange but collectable watch to track down is the quaint, but very much of its period, Everest Electric (1958): it had a two-tone dial, but with the 12 on the bezel outside the dial, with the shape of the bezel area continued down onto the dial. The Thin-O-Matic came in 1963. Sadly the company was gradually broken up and sold in the 1970s.
ILLINOIS
Illinois was founded in 1869 in Springfield, Illinois. The company began making women's wristwatches in 1905 and men's in 1921. Illinois joined with Hamilton in 1927 and thereafter Illinois watches were Hamilton in all but name. It went on to give its name to some quality watches with offbeat designs: asymmetrical cases, very large curved models, Art Deco design with auxiliary seconds in some models at 3 o'clock and 9 o'clock.
INGERSOLL
The maker is described fully in the 'A to Z of Important Makers' elsewhere in article.
WALTHAM
Waltham was founded in 1885 in Waltham, Massachusetts; it first produced women's wristwatches in 1912, and men's two years later. Very collectable are their pierced case soldiers' watches (circa 1917-1919). An entertaining watch of about 1917 is the 20 Year Gold-Filled, which charmingly shows its pocket watch origins, as did so many of the early American wristwatches. In 1931 some interesting baguette models were introduced. In 1955 the wristwatch side of the business was sold off. Waltham figures in the story of the International Watch Company, which is described in detail in the 'A to Z of Important Makers'.
There are a number of other American wristwatch manufacturers with the occasional interesting product to look out for. Prominent among them are Agassiz (active 1915-1950s), Ball Watch Company (active 1950s-1969), Dueper Hampden (active 1921-1931 but then sold to Russia where it still manufactures), Hampden (1920s), E. Ingraham Company (comic character watches, 1930-1968), Mohawk (1930s and 1940s), Newhaven, New York Standard (mass producer of dollar watches), Rockford (1900-1915), Seth Thomas, Southbend (1903-1929), one of only two wristwatch manufacturers started after 1900 in America (which highlights the demise of the industry), and Waterbury Clock Company (out of which were born both Times and Westclox).
By Michael Balfour