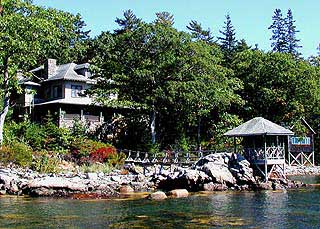 SHORE OAKS
A beautiful Mission building in a beautiful resort that is furnished with both English and American Arts and Crafts furnishings, both antique and replicas.
Oakland House Seaside Resort
435 Herrick Road
Brooksville, Maine 04617
Phone: 207-359-8521
Fax: 207-359-9865
www.oaklandhouse.com/inn.html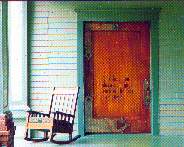 THE ROYCROFT INN
In 1895 the Roycroft Arts and Crafts Community was founded in East Aurora, New York by writer-philosopher Elbert Hubbard. The Roycroft community became the Mecca for those interested in the Arts and Crafts movement and in 1905 the Roycroft Inn was opened to accommodate the thousands of people who journeyed there.
40 South Grove Street
East Aurora
New York 14052
USA
Tel. 716 652 5552
Fax. 716 655 5345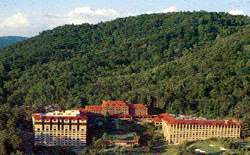 THE GROVE PARK INN
Opened in 1913, the Grove Park Inn was the creation of E.W. Grove. Constructed from boulders of local granite, the 'Great Hall' is furnished with original and reproduction arts and crafts furniture, and light fittings created by the Roycrofters. This hotel is the location for the annual arts and crafts conference.
290 Macon Avenue
Asheville
NC 28804
USA
Tel. 800 438 5800
Fax. 828 252 2711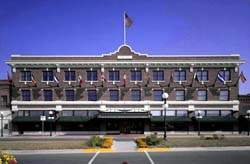 HOTEL PATTEE
A historic hotel, now completely refurbished, is the location of some of the most extraordinary arts and crafts themed rooms. Two in particular have special interest for the arts and crafts visitors, a Mission based room and the wonderful William Morris room, completely furnished with the finest antique and replica furnishings.
1112 Willis Avenue
Perry
Iowa 50220
USA
Tel. 888 424 4268
Fax. 515 465 3909
THE GALLERY HOTEL
Situated a stone's throw from London's Victoria and Albert Museum in fashionable South Kensington, the Gallery Hotel has themed rooms based upon the British arts and crafts movement, the lounge being furnished with both rare and valuable arts and crafts antiques, and hand crafted replicas.
8-10 Queensberry Place
South Kensington
London SW7 2EA
UK
Tel. 0207 915 0000
Fax. 0207 915 4400

THE RENNIE MACKINTOSH HOTEL
Located less than a quarter of a mile from the famous Glasgow School of Art, the Rennie Mackintosh Hotel provides themed rooms and a library, ideal for the exploration of Glasgow and all it's locations including the Hunterian Museum, House for an Art Lover and Hill House.
218-220 Renfrew Street
Glasgow G3 6TX
UK
Tel. 0141 333 9992
Fax. 0141 333 9995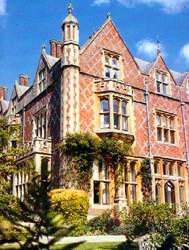 HORSTED PLACE
A.W.N. Pugin, famous for his work on the House of Lords, is responsible for the design of Horsted Place. Untouched until 1965, the house was sold to Lady Rupert Neville who undertook complete refurbishment. Lord Rupert Neville regularly entertained the Queen and the Duke of Edinburgh at Horsted Place.
Little Horsted
Uckfield
East Sussex TN22 5TS
UK
Tel. 01825 750581
Fax. 01825 750459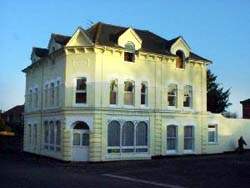 THE OLD POST OFFICE
Located in the sleepy village of Wangford, the Old Post Office offers self-contained holiday homes, all decorated in the arts and crafts style, with all furniture and fittings for sale! A combination of both old and new furnishings make this a rare opportunity to try living with the style before buying!
The Old Post Office
Wangford
Suffolk
UK
Tel. 01502 722211
Or 0966 371676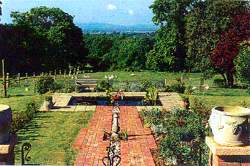 CONQUERERS
A small quiet country house with arts and crafts furnishings, offers peaceful accommodation in Sussex, convenient for many local historic arts and crafts destinations, including Standen, and Rottingdean, a small village which houses several Edward Burne-Jones windows and the great man's house too.
Conquerors
Cowbeech Hill
Herstmonceaux
Sussex
UK
Tel. 01323 832446
Fax. 01323 832446
Email: Conquerors@ukgateway.net
www.sussexlive.com/conquerors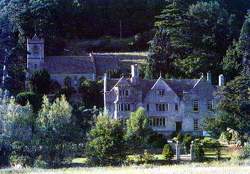 OWLPEN MANOR ESTATE
The Manor House crystallizes the spirit of the Cotswolds. Here groups can stay in the ancient bedrooms of the manor and experience its continuing life and romance. With the Mander family historic collections and rare Cotswold Arts and Crafts furniture, the house and garden are open to the public and groups from historical societies.
Owlpen manor
Near Dursley
Gloucestershire
GL11 5BZ
Tel. 01453 860261
Fax. 01453 860819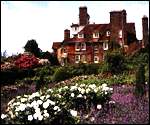 STANDEN
The true Arts and Crafts enthusiast can holiday in the Morris style at Standen. The second-floor holiday flat has been refurbished with decorative design details mirroring the family rooms in the house. When Standen is closed to the public, the guests have the garden to themselves, as well as being able to explore the recent acquisition Standen Wood. Originally part of the larger estate at the property, the wood has been owned and managed as a nature reserve by a local charitable organisation since the 1970s.
Standen House
East Grinstead
Sussex
RH19 4NE
01342 323029
standen@ntrust.org.uk
National Trust Page on Standen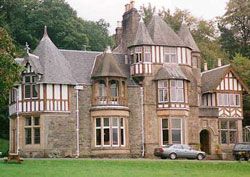 KNOCKDERRY HOUSE
The original house dating from around the mid-nineteenth century was considerably smaller than the present building. The major extensions by William Leiper in the last decade of the century added considerably both to
its size and to its architectural interest. The work, commissioned by the then owner, wealthy Glasgow wool merchant Anderson, gave Leiper an opportunity to flex his creative muscle in the glorious concoction of turrets, balconies, dormer and bay windows, and to complement the original stone so effectively with half-timbering that the architectural unity of the building is never in doubt.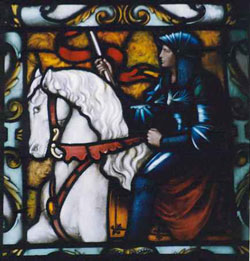 For the interior decoration a unique mix of talented designers, namely Daniel Cottier, J. Gordon Guthrie, Jekyll and Leiper himself, was responsible for the very fine examples of stained glass, woodwork, and fireplaces we see today.
Knockderry House Hotel
Shore Road
Cove
Helensburgh
G84 0NX
+44(0)1436 842283
info@knockderryhouse.co.uk
www.knockderryhouse.co.uk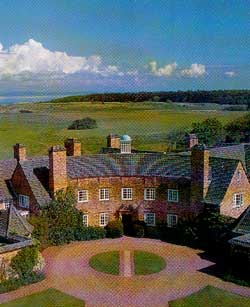 GREYWALLS
Greywalls was designed in 1901 for the Hon. Alfred Lyttelton by Sir Edwin Lutyens. The garden was designed by Gertrude Jekyll. In 1911 the 'nursery' wing was added by Sir Robert Lorimer.
Greywalls
Muirfield
East Lothian
EH31 2EG
Scotland
Tel: 01620 842144
Fax: 01620 842241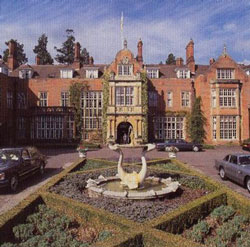 TYLNEY HALL
Welcome to Tylney Hall - an independently owned country house in the depths of beautiful Hampshire... full of charm, warmth and generous hospitality. This Grade II listed mansion, with its beautiful gardens, by Gertrude Jeckyll, is the perfect venue for every occasion.
Rotherwick
Hook
Hampshire
England
United Kingdom, RG27 9AZ
Telephone: +44 (0)1256 764881
Facsimile: +44 (0)1256 768141
www.tylneyhall.com

SKIRLING HOUSE
Skirling House was designed in 1908 by the Arts and Crafts architect Ramsay Traquair for Lord Carmichael. It became his country retreat and contained the family's art collection which included a magnificent 16th century Florentine carved ceiling in the Drawing Room. Today, this grand carving is an often remarked upon feature as guests relax in the drawing room. The Arts and Craft movement is evident throughout Skirling House. Beautiful ornate wrought ironwork and decorative carvings add individuality and distinction to this friendly house. The character and style of the original house endure whilst ensuring guests enjoy the high levels of comfort they may expect of a luxury retreat.
Skirling House
Skirling by Biggar
Lanarkshire
Scotland ML12 6HD.
Tel: +44 (0) 1899 860 274 Fax: +44 (0) 1899 860 255
www.skirlinghouse.com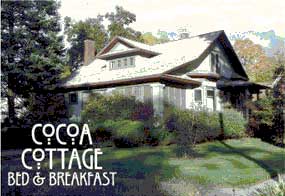 COCOA COTTAGE
Our authentically restored 1912 Arts and Crafts bungalow, The Cocoa Cottage Bed and Breakfast, minutes from Lake Michigan's white sand beaches, offers you quiet refined character, chocolate indulgences and personal touches that make this experience worth repeating! Enjoy the rich history of the Cocoa Cottage Bed and Breakfast, the design integrity of the Arts and Crafts movement and chocolate! Innkeepers Larry Robertson and Lisa Tallarico welcome you to the Cocoa Cottage Bed and Breakfast.
Reservations: 800.204.7596
Telephone: 231.893.0674
Fax: 231.894.6521
Cocoa Cottage Bed and Breakfast
223 South Mears Avenue
Whitehall, MI 49461-1042
USA
www.cocoacottage.com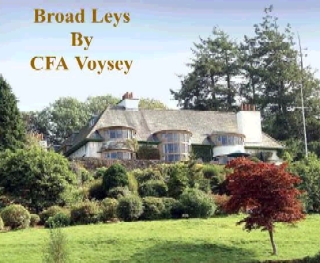 BROAD LEYS
Broad Leys is the first of Voysey's houses ever to offer accommodation to the public. Due to existing commitments of Windermere Motor Boat Racing Club, Broad Leys is only available for guests from Monday to Thursday of any given week.
Broad Leys,
Ghyll Head,
Windemere,
Cumbria
LA23 3LJ
Tel. 015394 43284
Fax. 015394 47004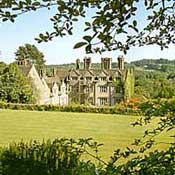 GRAVETYE MANOR
William Robinson, one of the great gardeners of all time, bought the manor and the thousand acres in which it stands in 1884, and it was his home until he died, well into his nineties, in 1935. It was at Gravetye that he realised many of his ideas for the creation of the English natural garden, of which he was the pioneer. The variety and charm of the arrangement of trees and shrubs, the landscaping and the layout of the different types of garden at Gravetye is still his creation and memorial.
Gravetye Manor
Nr East Grinstead
West Sussex
RH19 4LJ, England
Telephone: +44 (0) 1342 810567
Facsimile: +44 (0) 1342 810080
www.gravetyemanor.co.uk
info@gravetyemanor.co.uk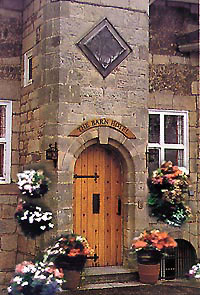 THE BARN HOTEL
Designed by Edward Prior, architect for Major Weatherall, it is thought to be one of the most important houses of its time in Europe. It was to cost over £7,000, no mean sum for a modest dwelling of that time. Burnt down in 1905, rebuilt soon afterwards, it largely retains its character. Listed grade II, it is an example of the Arts and Crafts Movement's influence on architectural design. It had developed from the Art Workers Guild founded in 1884. The guild was the craftsman's protest against Victorian influences, especially the growth of industrialisation, It grew to embrace not only architecture, but furniture, wall papers (William Morris papers are reproduced today), glass painting, pottery, woodcarving, metalwork and typography.
Foxholes Hill, Exmouth
Devon EX8 2DF
Tel: (0)1395 224411.
Fax. (0)1395 225445
www.barnhotel.co.uk
info@barnhotel.co.uk
Resident proprietors:
Jeffrey & Cheryl Dobinson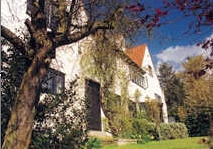 THE SANDFORD COUNTRY HOUSE HOTEL
The Sandford Country House Hotel, one of Scotland's leading golf friendly country house hotels set in a rural location, yet convenient for Edinburgh, St Andrews, Dundee and Carnoustie.
Architecturally stunning, part designed by M.H. Baillie Scott, with landscaped gardens, warm hospitality and delicious award winning cuisine. A wonderful short break destination as well as a home from home, for an extended Scottish vacation.
Nr. St. Andrews
Fife, Scotland
DD6 8RG
Tel: 01382 541802
Fax: 01382 542136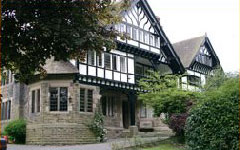 SEVENWAYS

Built by renowned architects Parker and Unwin in 1890's specifically as a lodging house. Sevenways is a remarkable example of a grade II listed Victorian House. Constructed of Sandstone and Mock Tudor in a truly 'Arts and Crafts' design. Sevenways will surely be a property you will remember for its individuality, charm and character. Gardens are mature and well maintained offering a haven for the local wildlife. Many staff members are bilingual and all pride themselves on maintaining a friendly environment and with much local knowledge, which has reassured all our international guests visiting Derbyshire.

Sevenways Guest House
1 College Road, Buxton
Derbyshire, SK17 9DZ

Telephone 01298 77809

Tel: 01298 77809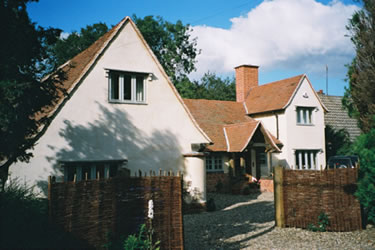 OAK LODGE BED AND BREAKFAST
Oak Lodge is a beautifully renovated Arts and Crafts style house containing many original features. Located in the village of Great Barton it is 3 miles from the centre of Bury St Edmunds with easy access from the A14.
This spacious home contains one family room with en suite, one double room with en suite and one double room with private bathroom. Features include oak beams and feature oak staircase with large stairwell window affording views over the large garden. There is a large shared lounge, dining room and off road parking for the use of guests.
A family run B&B Oak Lodge will appeal to all travellers, providing quality accommodation and good home cooking. Young families can be accommodated with the provision of travel cots and other equipment.
Room rates £55 - £90 per room per night
FOR BOOKINGS AND FURTHER DETAILS CONTACT;
MRS JO GARRARD
TEL: 01284 787298
Email: jlg@scotdale31.fsnet.co.uk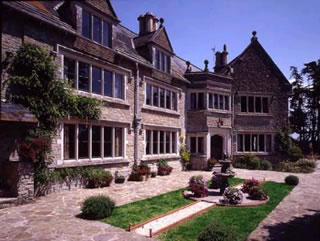 NORBURTON HALL
Relax and unwind in this Edwardian country house and marvel at the decorative Arts and Crafts detail.
Norburton Hall dates back to the 1640s and was substantially extended and renovated in 1902 to create the impressive buildings that greet you today. A cobbled courtyard leads to an impressive oak door opening into a tiled entrance hall with a large inglenook fireplace. And once inside, the grand hall provides a stunning introduction to the richly decorated house with its elaborately carved marble fireplace, wonderful stained glass windows and the carved staircase which leads to the guest bedrooms, one of which contains a 4 poster bed.
Enjoy a breakfast of home-cooked local and organic food in the splendid dining room with its richly decorated fireplace adorned with peacocks, designed by Walter Crane and relax in the guest lounge or stay in one of the newly converted estate buildings on a self-catering basis. Set in 6 acres of peaceful grounds, in the picturesque village of Burton Bradstock at the westerly edge of Dorset's famous Chesil Beach in an area of outstanding natural beauty on the World Heritage coast.
Tel +044 (0)1308 897007
info@norburtonhall.com
www.norburtonhall.com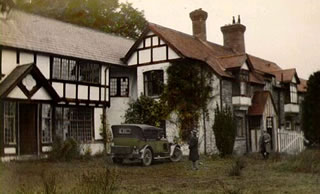 THE CLOCHFAEN
Front entrance to the new Clochfaen, 1915. The architect was the Arts and Crafts Movement designer, W.A.S. Benson. The Clochfaen, nestling in the upper reaches of the beautiful Wye Valley, stands overlooking the river Wye in the heart of Mid Wales.
The Clochfaen
LLangurig, Near Llanidloes
Powys SY18 6RP
Tel: 01686 440687
E-mail: info@theclochfaen.com
www.theclochfaen.co.uk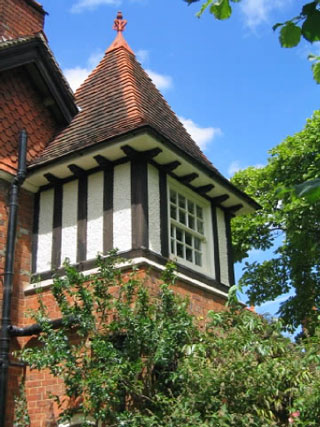 THE ORCHARD HOUSE
We offer stylish and superior bed and breakfast accommodation in a detached Arts and Crafts house. We are located a ten-minute walk from Oxford High Street, on a main bus-route into the city. Off-road parking is available, and guests enjoy the use of the large walled garden and comfortable sitting room

From the UK: (01865) 249200
From outside the UK: +44 (1865) 249200
rooms@theorchardhouseoxford.co.uk
The Orchard House
225 Iffley Road
Oxford OX4 1SQ www.theorchardhouseoxford.co.uk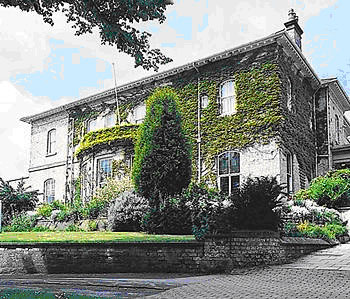 THE ELMBANK HOTEL Situated close to the historic city of York, within easy access of the North York Moors, Herriot Country and the picturesque North East coastline, the Elmbank Hotel provides an ideal base for all visitors whether travelling on business or pleasure. Designed by architects J. B. & W. Atkinson and built around 1870, the Elmbank is a city hotel with a country house atmosphere. Murals, frescoes, a magnificent oak staircase leading to a gallery with stained glass windows are just a few of the fine examples of art nouveau introduced in the interior of the hotel by George Walton, follower of Charles Rennie Mackintosh.
The Mount, York, YO24 1GE
Tel: 01904 610653 Fax: 01904 627139
www.elmbankhotel.com
reservations@elmbankhotel.com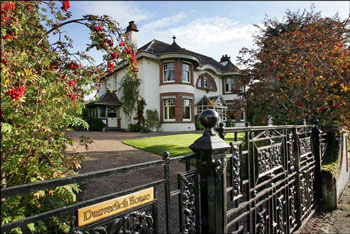 DUNVARLICH HOUSE
Dunvarlich House
Aberfeldy
Perthshire
Sleeps 8-10 for Short breaks all year round
Designed by William Bell circa 1900, Dunvarlich House is a superb example of Arts and Crafts movement architecture and has a Historic Scotland listing category B. The house occupies a stunning position with breathtaking views overlooking the River Tay, with its 18th-century stone bridge, glens and mountains beyond. To the front of the house there are steps that lead down to a beautiful river walk. The house is entered by an Oriental-style vestibule with pale green stained glass, opening into a long, imposing hall and has been lovingly restored and elegantly furnished with antiques for discerning guests and families.

Dunvarlich House